USA Road Trip USA Itinerary 3 Weeks America Itinerary 4 Weeks USA Roadtrip
Roadtrip!
– USA Itinerary 3 weeks
Welcome to week 2 of my coast to coast USA roadtrip. This week we head south into New Mexico, Texas and Louisiana. Join me as we roadtrip through to the deep south.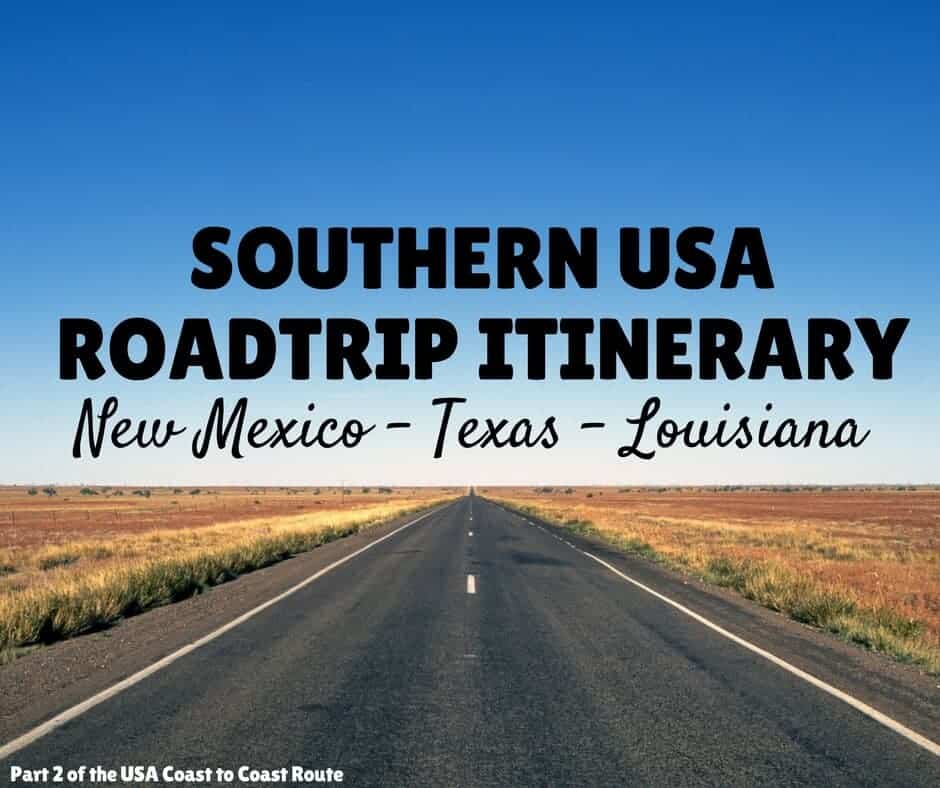 Week 2 – southern USA road trip itinerary:                     new Mexico, Texas & Louisiana
(usa itinerary 3 weeks)
The route:
Santa fe – roswell – carlsbad caverns – luckenbach – san antonio- austin – sam houston jones state park – new orleans
If you've been following the route from Part 1 of this 4 Week USA Road Trip Itinerary you'll know that we finished up at Monument Valley, with a travel time of 6-6.5 hours to our next stop which is:
9. Santa Fe, New Mexico

– USA R3 week itinerary



Museums and Art Galleries galore and nearly 300 sunny days per year, Santa Fe is a historic, laid back town perfect for a few days recuperation enjoying the mix of Hispanic and Native American culture.
Highlights: Cathedral Basilica of St Francis of Assisi, Georgia O'Keeffe Museum, Palace of the Governors, Canyon Road
In the area: Kasha-Katuwe Tent Rocks National Monument, rafting on the Rio Grande & Rio Chama
Next Stop: Roswell – Travel Time: 3.5 hours
---
accommodation recommendations:
---
.
10. Roswell

Ok, so the illustration above may not be an entirely truthful representation of Roswell, but you get the idea. Most commonly associated with the 'UFO Incident' in 1947 (or the sci-fi TV series screened between 1999-2002) the town is a living museum to its claim to fame – they even have an Alien on their town emblem! Walking down main street there are ufo replicas hanging off buildings and alien themed everything. You don't have to stay long – but stop here for an hour or so and soak up some long running conspiracy theories –  you never know, you might be invited to the *real* Area 51.
Next Stop: Carlsbad Caverns National Park – Travel Time: 2 hours
---
accommodation recommendations:
---
11. Carlsbad Caverns National park

Road Trip USA



Created when sulfuric acid dissolved the limestone rock, 199 known caves have been found deep below the surface showcasing a huge array of natural stagamite's. With a 750ft descent/ascent, you should have at least a basic level of fitness but it is definitely worth if for the self-guided walk through the various caverns and chambers and with a constant temperature of 13 degrees don't forget to take a lite jumper/jacket.
My highlight however is one that only happens between April-May and late October/November – the Bat Flights. Just prior to sunset, take a seat in the amphitheater outside the mouth of one of the caves and watch a the Brazillian free-tailed bats swirl in a vortex as they exit the cave in search of dinner. To hear the bats wings only meters away from you is something you will never forget and it is just a spectacular sight. No electronic devices are permitted so you won't find pictures or film of this phenomenon – it has to be seen with your own eyes. For those early risers, you can also watch the bats return between 4-6am – watch as they dart into the cave at speeds of up to 25mph/40kmp! Incredible!
Highlights: Main Chamber & Bat Flights.
Next Stop: Luckenbach, Texas – Travel Time: 6-6.5 hours
---
accommodation recommendations:
---
.
12. Luckenbach

3 week usa itinerary



Enter the little town that has more soul and tradition per step than anywhere I have visited in the USA. With two main building – one housing a (deregistered) post office, general store and saloon (bar), the other a good old fashioned dance hall, its like stepping back in time. Stay here over the weekend, grab your stetson and dance the night away to some great live country music on Saturday night and relax with fellow visitors on Sunday afternoons – some of whom bring instruments and take turns entertaining the crowd. And don't forget – "Everyone is someone in Luckenbach."
Highlights: Live country music
Next Stop: San Antonio – Travel Time: 1 hour
---
accommodation recommendations:
---
13. San Antonio
Rich in colonial heritage and proud of its deep southern roots, San Antonio is a beautiful city perfect for exploring. Educate yourself at the Alamo Shrine, a monument to Texan history before enjoying the unusual urban sanctuary that is the Riverwalk. Meander around the tree lines banks and eat and shop to your heart's content. Finish your evening at Howl at the Moon – a dual-ling piano bar where some extremely talented performers take requests submitted on dollar bills and crowd sing along. If you have never been to a piano bar, you're definitely missing out!
Highlights: The Alamo, Howl at the Moon,  Riverwalk
In The Area: Golf @ Brackenridge Park, Six Flags Texas, Schlitterbahn Waterpark & Resort
Next Stop: Austin – Travel Time: 1.5 hours
---
accommodation recommendations:
---
.
14. Austin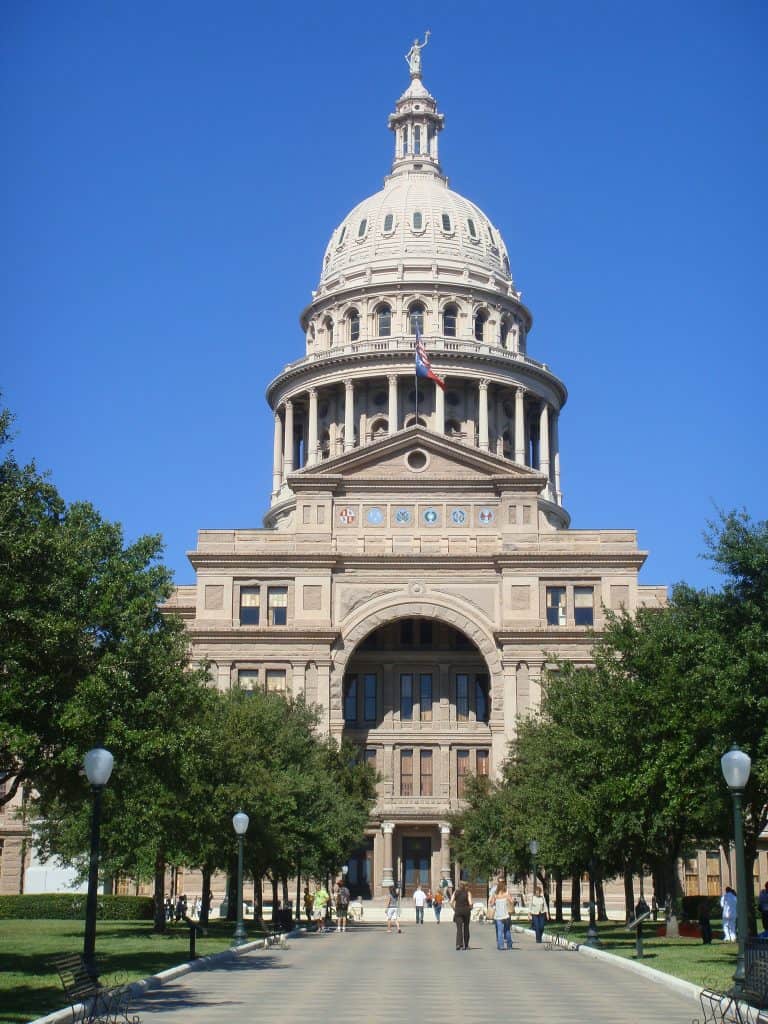 Texas' state capital claims to be the 'Live Music Capital of the World' – and spending an evening on Sixth Street will leave you in no doubt of this – but Austin has so much more to offer. Museums, Parks and beautiful architecture combine together along the banks of the Colarado River to showcase this modern metropolis.
Highlights: Sixth Street, LadyBird Lake Hike & Bike Trail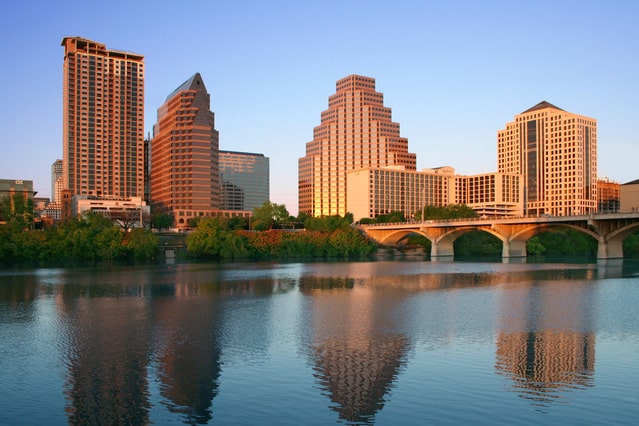 In The Area: Barton Springs Pool, Umlauf Sculpture Park & Museum, George Washington Carver Museum
Want more information about Austin – check out this Shortcut Guide to Austin from Savoured Journeys
Next Stop: Sam Houston Jones State Park, Louisiana – Travel Time: 5 hours
---
accommodation recommendations:
---
.
15. Sam Houston Jones State Park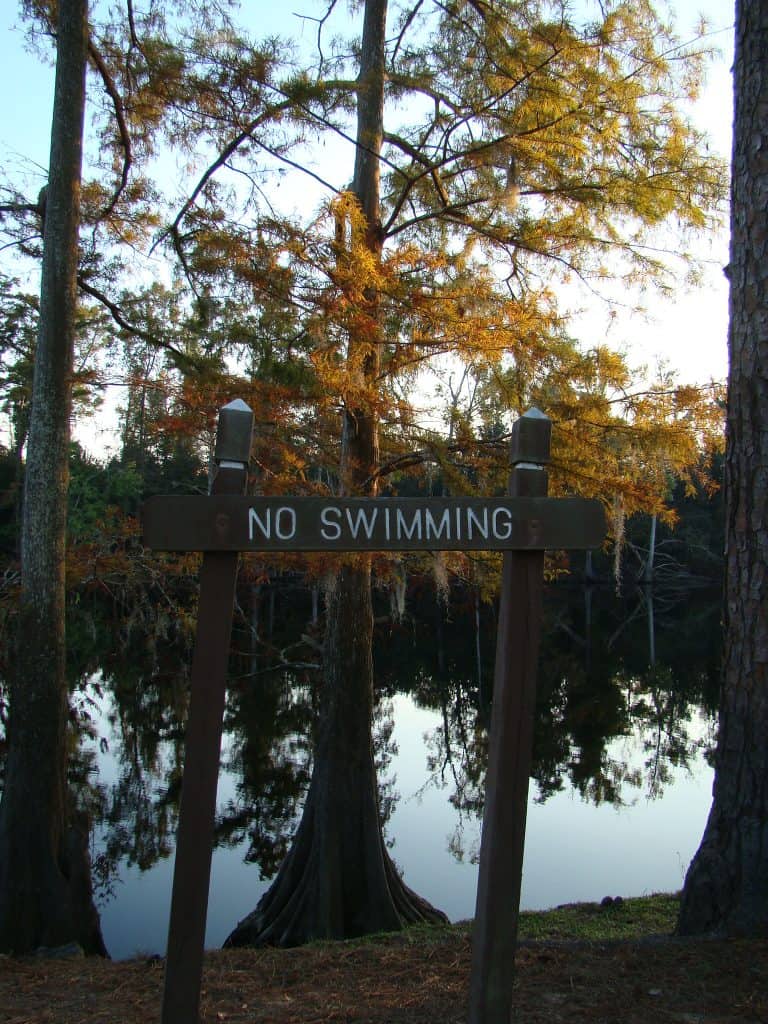 An overnight stop suggestion to break up the long drive to the next main stop on this coast to coast tour. I really enjoyed camping in Sam Houston Jones State Park – gorgeous nature at its best – but watch out for gators and surprisingly, racoons! They are giant and it can be quite disconcerting when you wake in the middle of the night and catch them using their hand-like claws to open the boxes storing your food!
Next Stop: New Orleans – Travel Time: 3-3.5 hours
---
accommodation recommendations:
---
16. New Orleans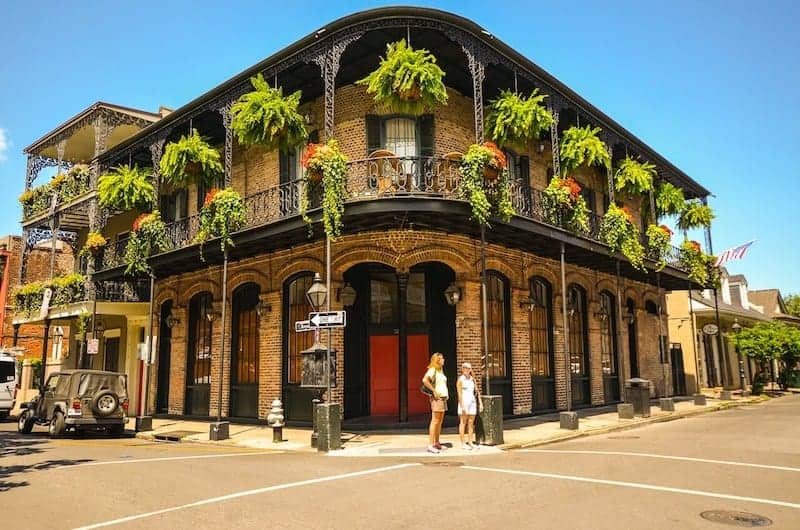 Where to start?! I just love New Orleans. The architecture, the food, the music – it's my favorite stop on this second part of the tour. Try Gumbo, take a walking tour, cruise down the Mississippi on a steamboat and of course, enjoy the atmosphere of Bour
bon Street and its wonderful live Jazz music. French, African and American culture melts together here to provide an experience like no other city in the States.
Head outside the city limits and hop on an airboat tour of the swamp lands which are abundant in this part of the world – a great day for all ages.
Highlights: French Quarter, Jackson Square, Mississippi Steam Boat Cruise, Bourbon Street & The Gumbo Shop. Read all about the  Top Things To Do in New Orleans here!
In The Area: New Orleans Area Plantations, New Orleans Cemeteries, Garden District, D-Day Museum, Swap Tours
Where to Eat: Top 10 Cheap Eats in New Orleans
Next Stop: Graceland (Yay! Elvis' House!!) – Travel Time: 5.5-6 hours
---
accommodation recommendations:
---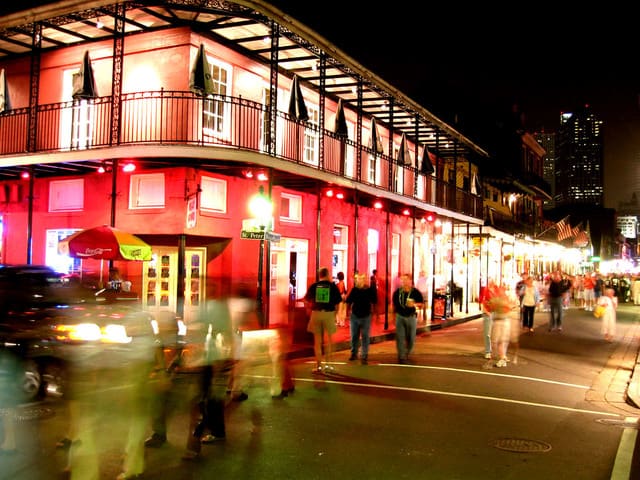 And there we have it, the second week of my coast to coast roadtrip across the USA. I'd love to hear what you think of the route and again, if I have missed your favorite southern destination  please drop me a line below and let me know!
Join me next week for the final part of my roadtrip as I continue north east through Tennessee, Virginia, Washington DC, Pensylvania and New York.
Don't forget to pin & share – I'd really appreciate it! 🙂