Spain has long been high on the list of must-visit European countries and globally the Spanish language, cuisine and culture have influenced cultures throughout the world. The perfect cocktail of Basque, Catalan, North African and Castilla cultures makes Spain one of the most diverse and intriguing countries to visit.
From the humble Pyrenees mountain villages of the north, the vast cities of Barcelona, Madrid, the Islamic influenced towns of the south of Spain, right down to the numerous Spanish islands scattered around the Iberian Peninsula, Spain has something for everything.
This in-depth Spain travel guide has more than 15 Essential Spain Travel Tips (and which are perfect for first-time visitors) and which aim to open up the customs and etiquette of this beloved nation, allowing you to prepare yourself before you go on your Spanish adventure.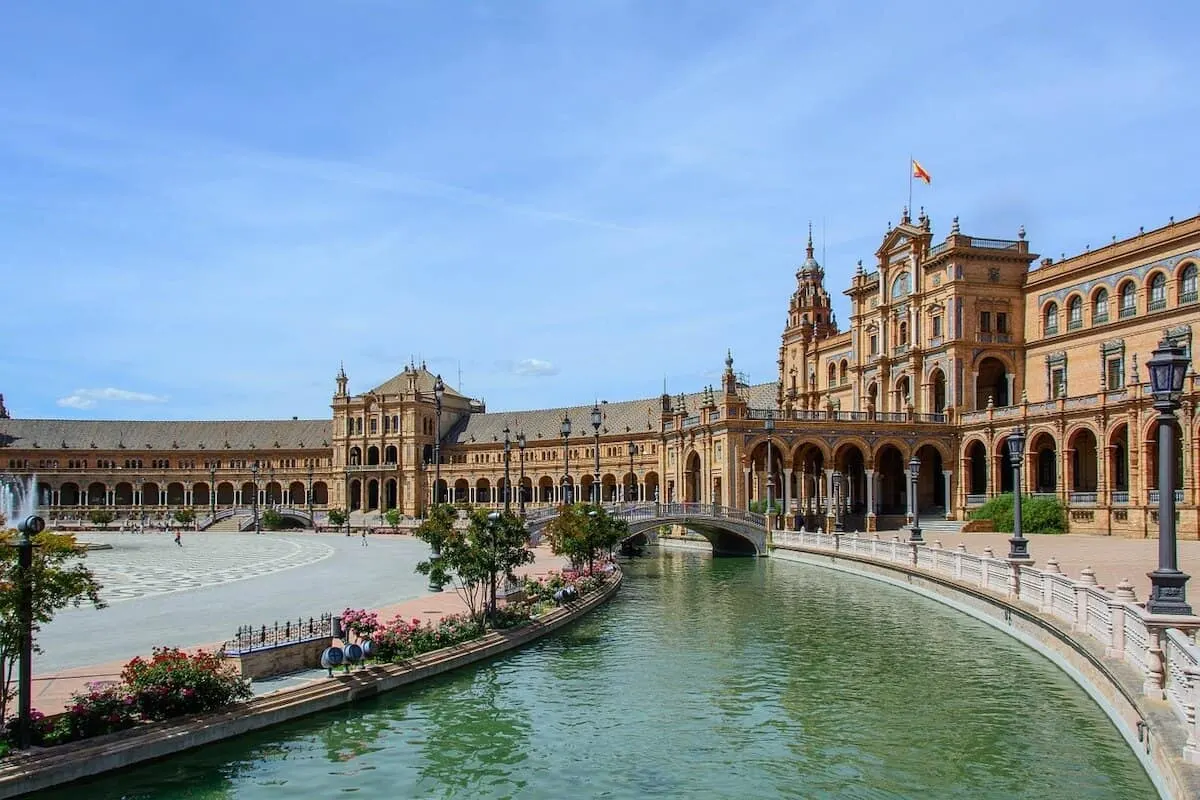 Disclaimer: Almost all posts on this site contain Affiliate links, and this one about 15+ Essential Spain Travel Tips to Know Before You Go (Perfect for first-time visitors) is no different. This means that if you click on any of the links in this post (and make a purchase) I may receive a small commission at absolutely no cost to you. Each post is carefully crafted to (hopefully!) answer all your questions and recommendations are made where we believe they will improve your trip and help with your planning. As such we thank you in advance should you decide to click & buy. Read my full Disclosure here.
GENERAL TRAVEL INFO FOR VISITORS TO EUROPE
Visa: As with all visa issues, it is best to refer to your own government guidelines, as each issuing passport country will have different requirements and expectations. Quickly and in summary – US, Australian and British (from 1/1/21) Citizens can enter and stay in any European Country in the Schengen Zone for up to 90 days (in any 180 days) without a visa.
Currency: The official currency in Europe is the Euro (€, EUR).
You can withdraw currency from ATMs using your local bank card or a designated travel card. If you are visiting from another country, be sure to check any fees and charges from your bank prior to using it and carry a second source of payment/cash in case your primary card gets 'eaten' by an ATM.
Language: Each of the 43 different countries within Europe have their own official language (ie. In Spain they speak Spanish; Greece they speak Greek etc) however you will find that English is widely spoken in the tourism hotspots of each country. (That doesn't mean you shouldn't attempt to try and learn a bit of the local lingo for where you are headed though!)
WiFi/Internet Access: Depending on your length of stay and in what country, you can either purchase a local sim card (in advance or on arrival) – to swap out with the one in your own phone to avoid roaming charges. OR, grab a pay as you go portable Wifi Devices which means you can keep your sim active and connect wirelessly. Just remember to turn off data roaming so you don't incur any hefty charges.
Essential Spain Tips: The Practical Stuff
The Best Time To Visit Spain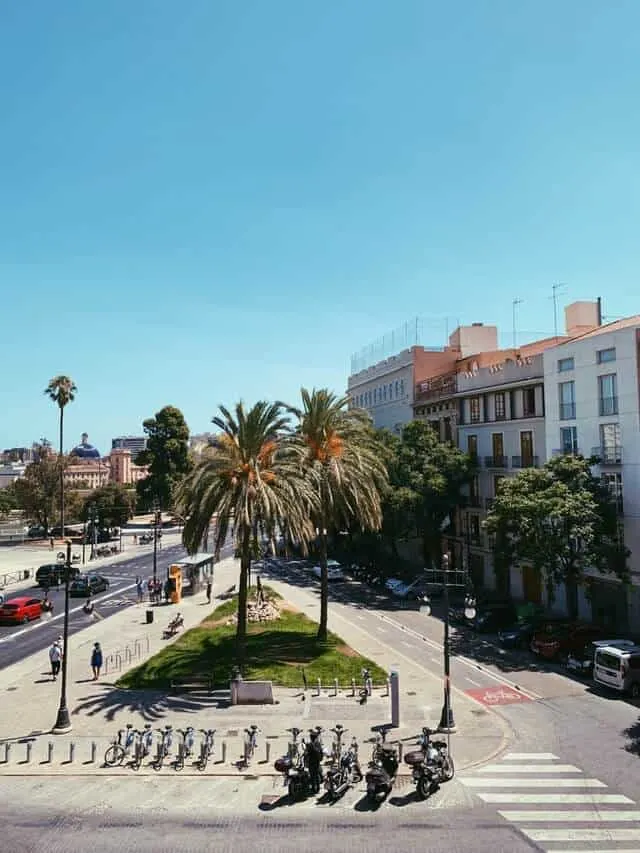 The whole Iberian peninsular ranges from its mountainous northern French and Andoran borders in the north, across central plains and right down to Mediterranean coastlines in the south. This variation means that weather patterns can alter depending on which part of Spain you are choosing to visit.
As a general rule, the best time to visit Spain is around late spring or early autumn especially if you are heading south. During the height of summer, these regions can become unbearably hot – reaching highs of 40°C. Although often unknown to outsiders, the Spanish winter months can be extremely cold and wet – this only supports the late spring-early autumn theory.
Also, be aware that the month of August is typically when the Spanish (on the mainland) take their holidays. As such if you are traveling outside major cities and in regional areas, you may find that fewer shops and restaurants are open, or have reduced operating hours.

How To Get Around Spain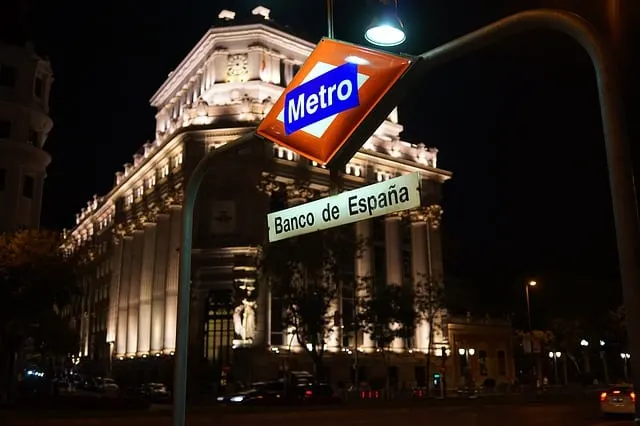 Spain's Transport infrastructure is one of the most developed on the entire European continent, making traveling across the entire peninsular a streamlined undertaking.
Hiring a Car in Spain
Hiring a car and driving yourself around in Spain allows you all the independent travel freedoms you can imagine. The vast network of motorways (autovías) connect all the major cities in the country together. Be aware that most hotels in towns and cities will charge you around €25 to park your car for the night.
Train Travel in Spain
Using Spain's fantastic network of high-speed trains is one of the fastest, most efficient and scenic ways to travel around the county. Prebook your journey or simply buy a ticket on the day and you can be shooting across the country on a high-speed train. These super-fast trains allow travel from Barcelona to Madrid in just 2 hours and 30 minutes.
Bus + Public Transport in Spanish Cities
Traveling around the city centers in Spain is also a simple task. Many of the major towns and cities have seamlessly run metros and rigorous bus timetables – taking you all over the metropolitan areas of cities such as Madrid, Barcelona and Valencia. Taxi services are readily available in major cities and what's more, they are considered some of the lowest charging taxi services in all mainland Europe.
Just be sure to always use a registered and licensed taxi (credentials will be displayed in the cab) – and that while Uber is regulated in Spain, it is only really found in Madrid and Barcelona.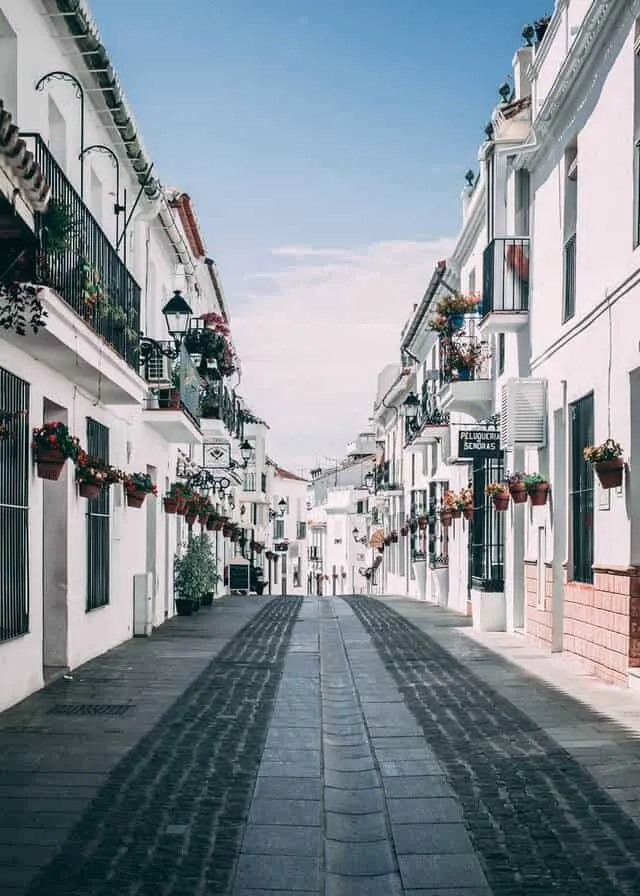 Public WiFi Availability in Spain

Public WIFI is often available in major cities such as Madrid and Barcelona. Heading out into the countryside or mountains may inhibit your ability to get a public wifi signal. Nowadays more and more cafes and restaurants provide WIFI to its guests, yet it is customary to purchase something from the cafe or restaurant before a WIFI password is given.
Top Spain Travel Tips: The Fun Stuff
Where are the best places to visit in Spain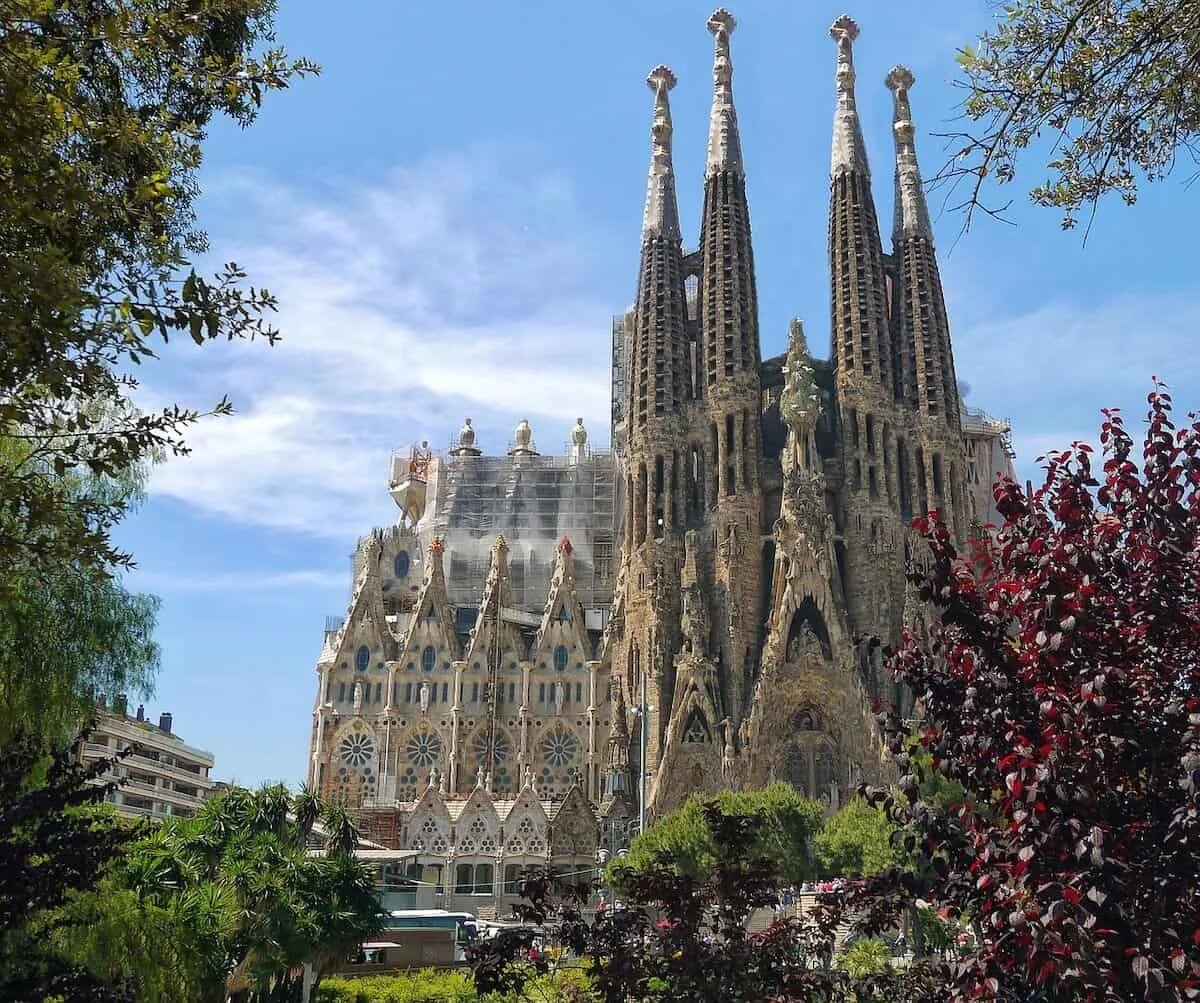 As alluded to in the introduction of this post about Spain travel tips, Spain is a mosaic of different cultures, cuisines and traditions all sewn in under one modern nation. Where to go in the vast land of Spain all depends on what type of Spanish experience you wish to have.
Much of the northern Pyrenees and Galicia regions have temperate and somewhat Gaelic flavour. Venture into the Spanish heartlands and vast history and culture laden cities such as Madrid, Valencia and Barcelona offer fantastic city breaks.

Southern Spain is a whole other experience. Places such as Córdoba and Cadiz show Spain's Moorish and Islamic past, with stunning Almohad architecture and North African inspired cuisine.
Spanish islands such as Ibiza, Mallorca and Menorca offer another dimension to your experience of Spain. A hundred visits can be made to this country and each one will offer something completely new.
Madrid:

Capital of Spain, Madrid offers the perfect combination of modernity, with the flare and culture of a historically Royal Spain.

Barcelona:

Spain's second city and one of its most visited, Barcelona offers the glorious architecture of Gaudi and is the cultural heart of the Catalonian people and culture.

Seville: Home of many famous Spanish institutions such as flamenco dancing, tapas and bull-fighting, Seville offers a truly Spanish experience and is one of the best places in Spain to visit.

San Sebastian:

Nestled on the Spanish Bay of Biscay, San Sebastian offers visitors all the tastes, sights and sounds of all thing Basque.

Ibiza:

Known for its party island reputation, Ibiza also has a somewhat hidden charm and is an island of extreme natural beauty.

Cordoba:

The perfect place to im

merse yourself in Spanish Moorish history and culture in this ancient city. Be sure not to miss the La Mezquita, an immense 8th-century Mosque-come cathedral.
RELATED –
Read the full list of the
BEST Places to visit in Spain
featuring the Basque Countrys Bilbao, the Camino de Santiago (El Camino), Canary Islands, Santiago de Compostela and more!
How To Plan Your Budget for your visit to Spain
Costs and expenses vary from region to region all over Spain, so your choice of destination will strongly affect your pre-planned budget. Major cities such as Madrid and Barcelona, for example, will be much more expensive as they are major tourist hotspots.
Venture off the well-trodden path and you are sure to find cheaper rates and prices on everything. Visiting Spain during the cooler times of the year will also lower prices in some areas as there are fewer tourists during this time.
The average price for a hotel stay in Spain is around €100 for a double-occupancy room (although both luxury and budget hotels are available depending on your travel style) and average daily food costs will total around €30.
These are based on a moderate travel style, and we note prices can be much higher in major cities and places frequented by tourists, particularly in peak season.

What to eat in Spain

One of the major highlights to anyone's visit to Spain is the country's now world-famous cuisine. Each region seems to fly the flag with their own signature dish and many have become more famous than the homeland in which they were first created…
Tapas: What first springs to mind when people say 'Spanish food', tapas has become a global phenomenon and can be found in nearly every major world city. Not a precise dish in itself, tapas is more a way of eating than a strictly prepared recipe, where multiple smaller plates of different snack type dishes are shared between parties at the table.

Paella – Again, another one of Spain's major culinary exports – and it is easy to see why. This traditional rice dish is native to the city of Valencia and can be served with a mix of seafood, vegetables or rabbit and chicken.

Gazpacho: This refreshing tomato-based soup is a dish native to Spain's southern Andalusia region and can be served either hot or cold. This is a must-try when in Spain and characteristically a typical Spanish dish.
Jamon Iberico (Jamón Ibérico) Jamon Serrano: Iberian/Serrano ham are delicious cured hams, served in wafer thin slices, and much loved throughout the country. Preparation of the aged cured ham is done in the same manner for both Iberico and Serrano ham, but are named after the different breed of pig used for each.
*Extra* For foodies, in order to get the most from your Spain trip, be sure to sign up for a cooking class, food tour or wine tasting tour in whatever region of Spain you find yourself in – you won't regret it!
Mealtimes in Spain
Breakfast, lunch and dinner and typically eaten at a slightly later time than in the USA or UK.
Breakfast is light and often takes place midmorning at 10 or 11 am rather than first thing; lunch is the main meal of the day usually taken between 2 and 3pm and the Spanish eat dinner as late as 9 or 10pm. A lot of people also enjoy a small snack around 6pm to tide them over to dinner.
In terms of mistakes to avoid – eating dinner early will definitely single you out as a tourist, and may mean that you dine alone (or just with other tourists!) of an evening!
Festivals in Spain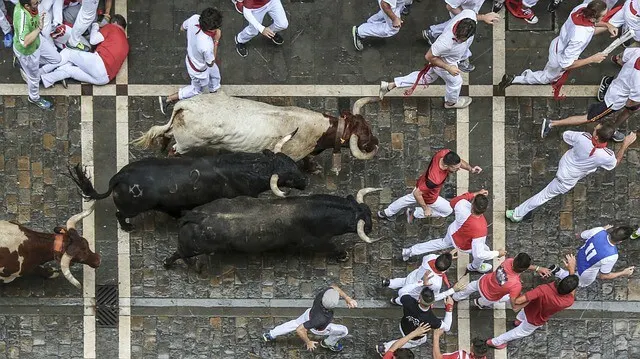 Spain plays host to several incredible festivals throughout the year, the most famous of which are:
Running of the Bulls in Pamplona: held each morning throughout the 9 day festival of Sanfermines / San Fermin (in honor of Saint Fermin) held in between 6-14 July each year. During which 6-10 bulls are let loose to run along sectioned off streets of the town (traditionally between the fields and the town's bullring) and people run in front of them.
San Vino in Haro, La Rioja: During the early morning of the 29th of June each year, more than 10,000 people gather in the main square of Haro and throw red wine at each other as part of the annual wine battle!
La Tomatina in Buñol, Valencia: On the last wednesday in August as many as 20,000 people gather in the streets to throw tomatoes at each other. It's been going on for over 70 years and tickets are a must if you wish to attend.
Friendly Advice for your First Visit to Spain
Spanish people speak Spanish
While it is true that you can get by in major Spanish cities speaking only English, it is estimated that only 27% of the population speaks English as a second language.
It is the principal foreign language taught in school and so the majority of younger people will have a limited understanding, and there will also be a concentration of English speakers around major tourist attractions. But as when visiting any different country, it will be very much appreciated if you attempt to speak to locals in their native tongue. And as such we have listed a few basic Spanish words with their translations below.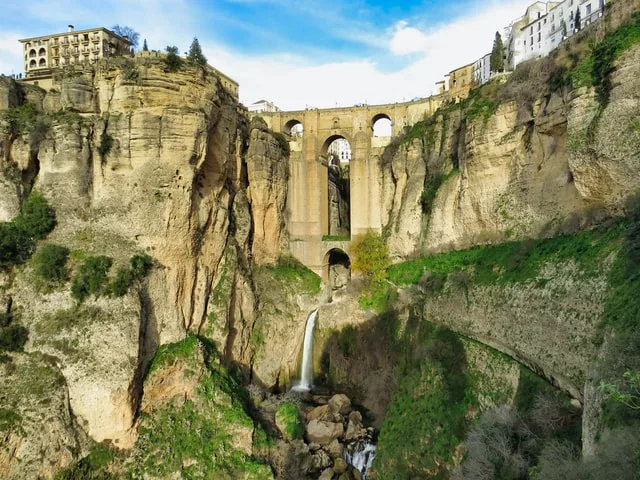 Basic Language Tips for Spain
Yes – Si
No – No
Hello – Hola
Good Morning – Buenos días
Good Night – Buena noches
Goodbye – Adiós
Thank You – Gracias
I'm Sorry – Lo Siento
For a full guide to beginner Spanish take a look at our 70 Basic Spanish Words & Phrases (Perfect for Travel)
Advice for Solo Female Travelers in Spain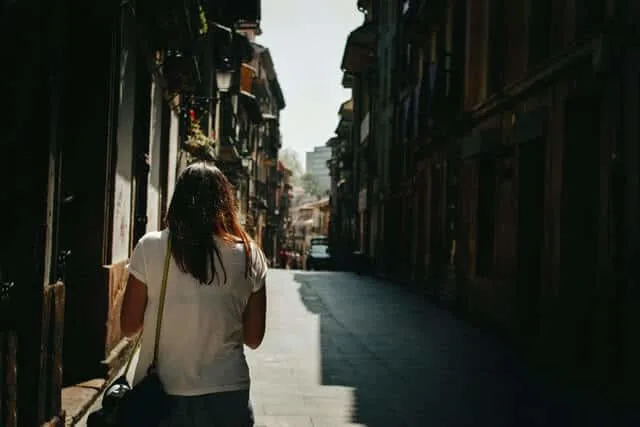 Spain is a great destination for solo female travelers. The cities are beautiful, the food is amazing and it is easy to get around. It is generally safe for solo female travelers with most safety tips coming down to common sense.
Most of the safety tips below are true for women traveling alone anywhere in the world and are good to keep in mind wherever and wherever you are exploring:
Keep an eye on your belongings (bag/camera/phone etc) and be aware of your surroundings (for example, don't have your head down glued to your phone)
Ensure your day bag is lockable (or otherwise secure) and think about investing in hidden pocket clothing (my favorite is my infinity scarf)
Be cautious and vigilant in busy areas or in crowds (particularly train stations or markets).
Have two debit or credit cards – linked to different accounts – and don't carry them at the same time (in case one gets lost/stolen/swallowed by a rogue ATM) to make sure you have access to your funds.
Get travel insurance (if you can afford to travel, you can afford travel insurance) – and carry details of the travel insurance company with you.
Be mindful of your drinking – that's not to say not to drink, but alcohol lowers your inhibitions and reaction time. And when the Sangria is delicious, it can be easy to polish off a whole jug (and yes, I am talking from experience)
Try to avoid exposing too much skin with your outfits. While it shouldn't imply anything, skimpy outfits make you stand out and can encourage unwanted behaviors. (As I said, it shouldn't but it can – and is something to keep in mind when you pack for your trip). Obviously, beaches and beach towns are the exceptions, but as you move further from the water, it would be best to dress more conservatively.
Scams to avoid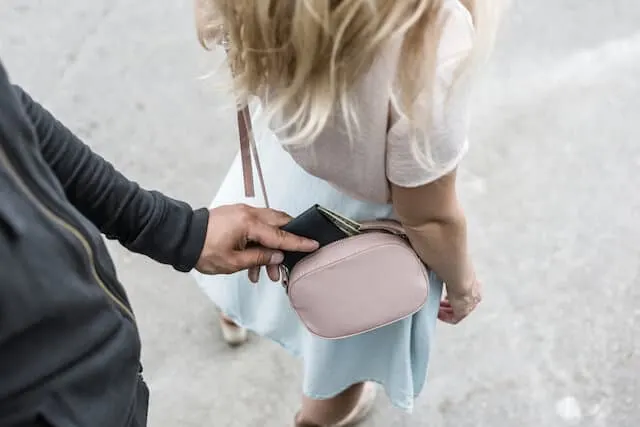 Lucky Rosemary: This scam involves elderly women in Madrid's touristy districts. The women hand you a rosemary twig and begin to tell you your 'fortune' – you will be then expected to pay between €5 and €20, refusal to do so typically ends up with the women making a scene until you do so. Be aware of your surroundings and don't take things so willingly from strangers on the street.
Pickpockets: Like any major European cities, pickpocketing can be a huge problem. This is more prevalent in crowns, especially on the metros, buses and trains. Be sure to keep all your valuables securely locked away and out of reach.
Fake Restaurant Vouchers: This scam is more common in major cities such as Madrid and Barcelona. A seemingly helpful person will hand you a voucher for a restaurant. When the bill arrives, however, the voucher is out of date or invalid, meaning you pay the full price – which is often inflated.
Emergency Numbers in Spain
All emergencies in Spain: 112 (no area code needed or Spanish SIM card)
Ambulance and health emergencies: 061 or 112
Local police: 092
Tourist helpline and emergency number: 902, 102, 112 (available in English, French, German and Italian)
Support for women: 24-hour helpline 900 580
Is there a need to pre-book popular attractions?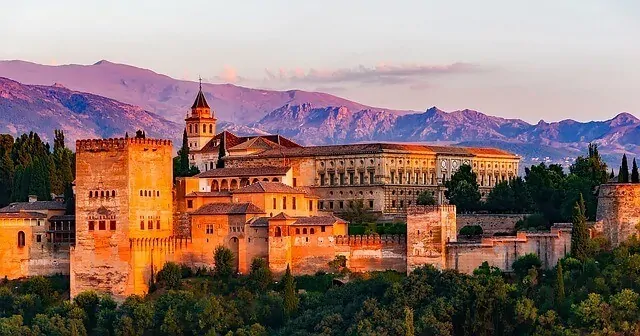 As a general rule, pre-booking to see most attractions in Spain is not necessary (with the exception of the Alhambra in Granada, above, reservation are recommended at any time of the year). Although, If you do wish to dodge queuing during the high-tourist months, then booking to see sights such as La Sagrada Família in Barcelona may save you a little time.
Is there a tipping culture?
There is not strictly a major tipping culture in Spain, although it is becoming more prevalent in the major tourist areas. Some bars and restaurants may include a 10% service charge already to your bill – so be sure to check. Again, tipping is always appreciated so if you feel the services deserved it, don't hesitate to show your appreciation.
With a rich history, culture and culinary past Spain is a European country like no other. Wherever you choose to go on this great Iberian peninsula, you are sure to have a fantastic Spanish experience.
We hope you have enjoyed this complete guide to traveling in Spain and found these top Spain Travel Tips invaluable in planning your trip to Spain. And if you enjoyed this Spain travel guide, or know someone planning their Spain vacation that could use our travel advice and top tips for visiting Spain, please be sure to share this article with them on social media: Facebook, Twitter, Flipboard or grab a pin below for Pinterest.
Sharing is caring and we thank you in advance!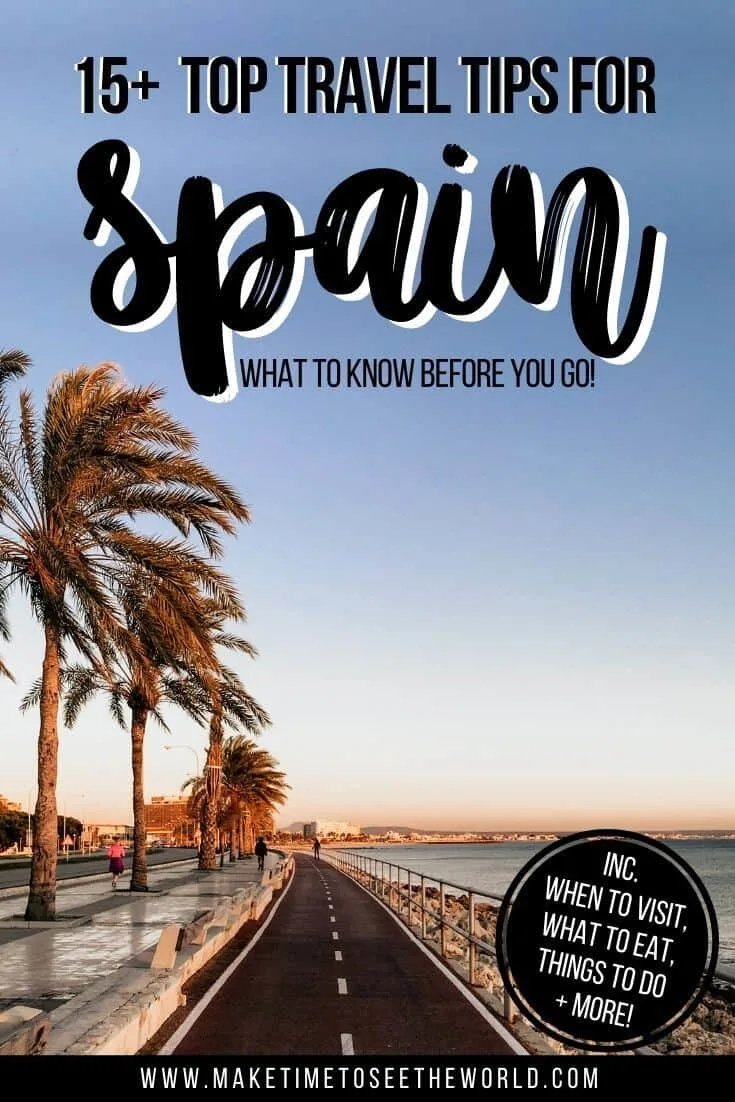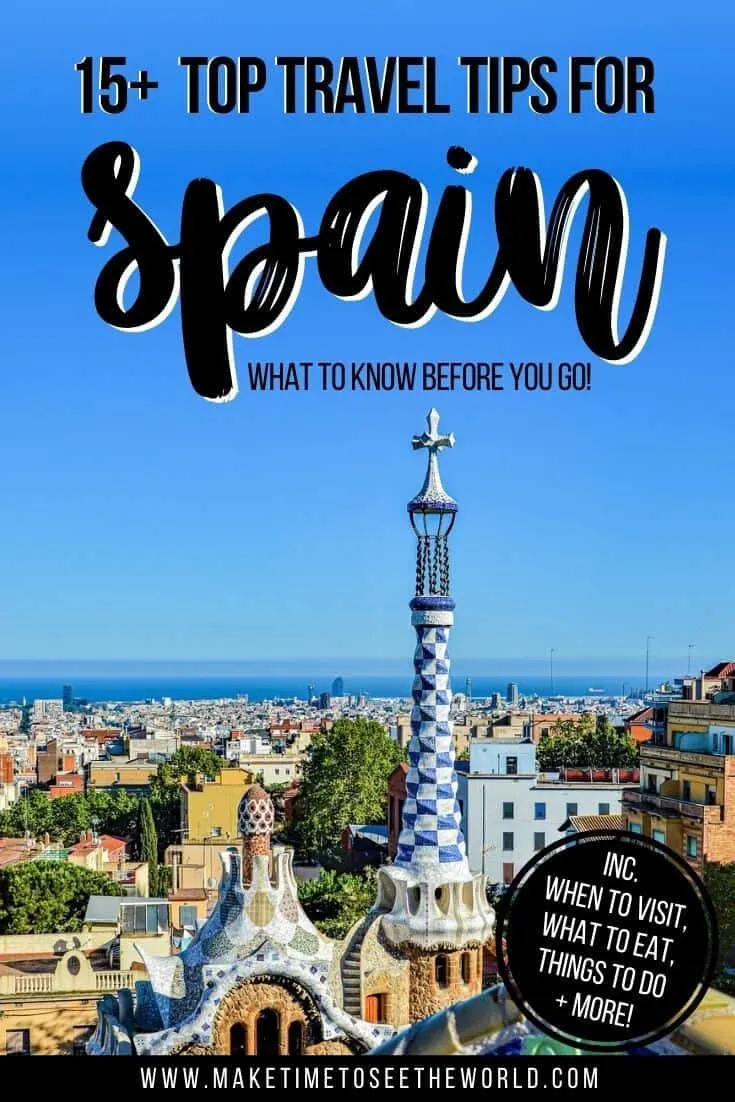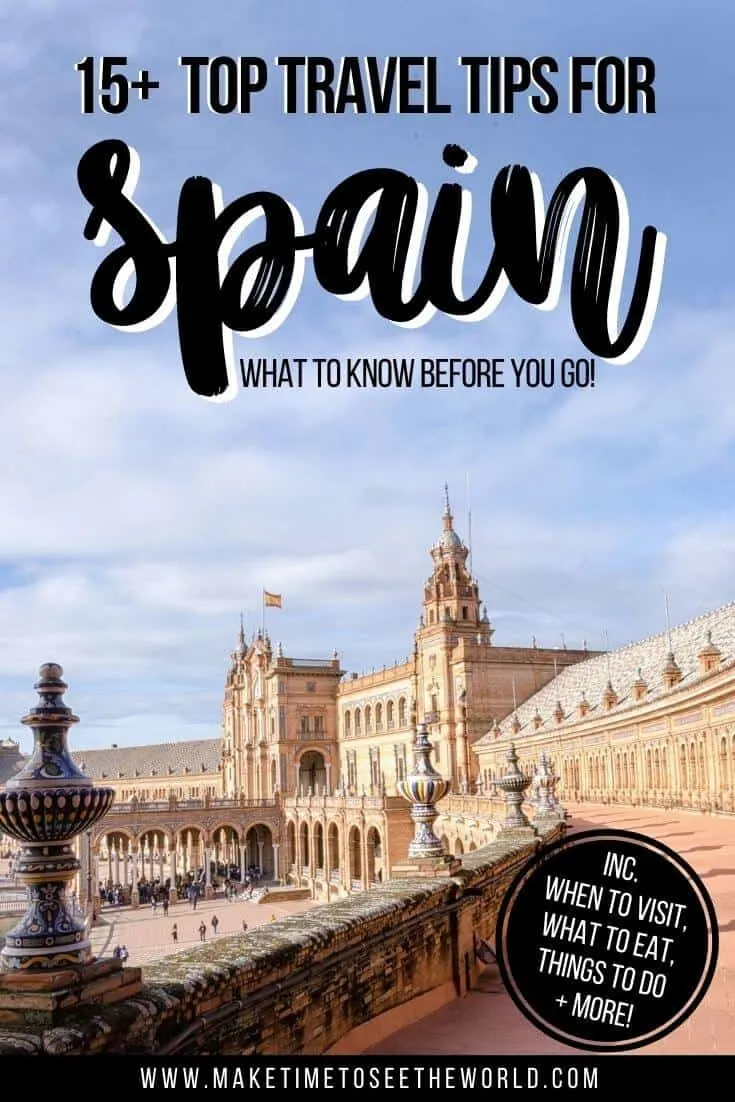 READY FOR MORE EUROPE TRAVEL INSPIRATION? YOU MIGHT BE INTERESTED IN THESE TRAVEL TIPS, TRAVEL HACKS, TRAVEL ARTICLES, TRAVEL DESTINATIONS GUIDES, TRAVELER RESOURCES AND RELATED POSTS ABOUT OTHER BEAUTIFUL CITIES IN EUROPE TO HELP YOU EXPLORE EUROPE AND TRAVEL THE WORLD:

Hi There! Thanks for reading our guide to the 15+ Top Spain Travel Tips for First Time Visitors (Know Before You Go) I just wanted to let you know that this post contains affiliate links, which means if you purchase something after clicking a link, I may get a small commission – which is at absolutely no cost to you. If you enjoyed this article and are going to be searching for some of the things I mention anyway, I would love it if you could click through from the links above & thank you in advance! Read my full Disclosure here.
And a huge Thank You for reading the MakeTimeToSeeTheWorld travel blog.