48 Hours Venice Highlights Things weekend Venice travel guide

Venice. One of my favorite Italian cities, and a rival to Paris as a place for romance. Built on over 100 small islands in a marsh area of the Adriatic sea, it's uniqueness comes from the fact there are no roads – but rather a series of waterways where boats are the only form of transportation. With its endless narrow canals and small square within the city, Venice can become a bit of a maze to the uninitiated – but I can't think of a better place to get lost!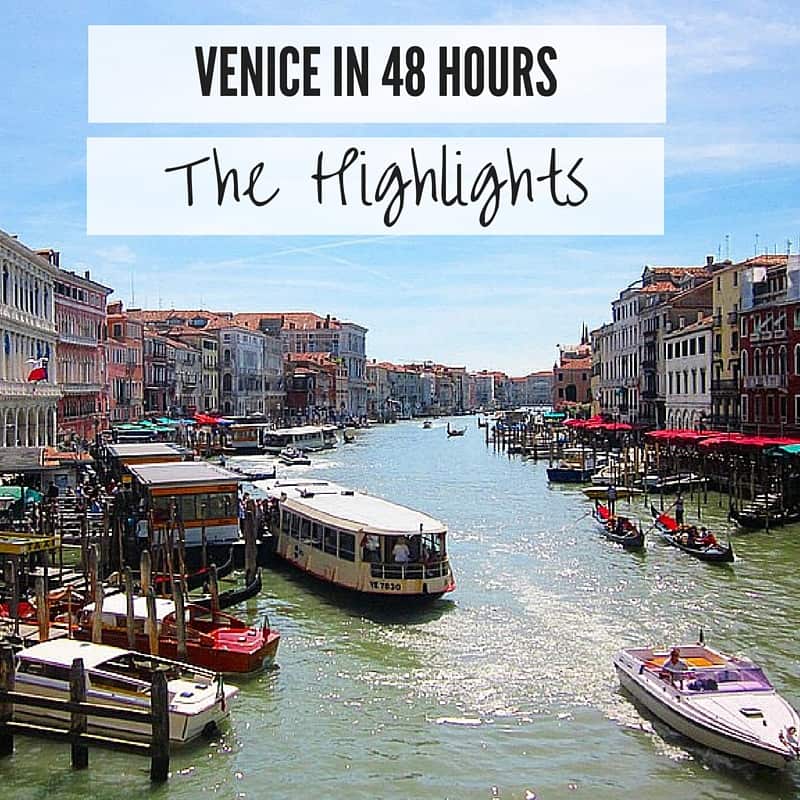 RELATED: This is the seventh stop on my 'Europe By Rail in 25 Days' Tour. Click the link to find out all about it!
So you have a booked a weekend in Venice and don't have a clue where to start. Well I'm here to help you pack as much as possible into 48 hours. Venice is a place I would recommend you spend 3, maybe 4 days in, but I'll stick with my theme of what you can do in 48 hours, as time is not a luxury some people have. weekend Venice travel guide
RELATED: Want to read about other cities you can hit in 48 hours – and the other stops on this Eurotrip? Read my posts on AMSTERDAM, BERLIN, PRAGUE, KRAKOW, BUDAPEST and VIENNA to get you started!
*** TIP: Accommodation in Venice itself can be a little on the pricey side. If you want to save a little cash, consider staying on Lido – one of the larger islands. If you decide to stay here, you will need to take the vaporetto (water taxi) to and from the mainland each day but services are regular and even with the cost of the tickets, you will save money on the cost of accommodation on the mainland***
1. Piazza San Marco 48 hours Venice highlights things weekend Venice Travel Guide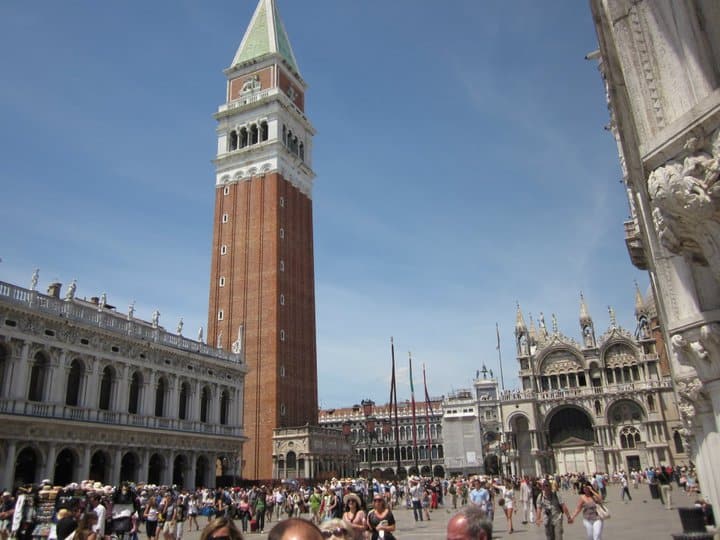 Piazza San Marco is the main square in Venice and really is the heart of the city, hosting a variety of attractions including St Mark's Basilica, Doge's Palace, Campanile and the Bridge of Sighs. A great place to start any tour and handy to use as a meeting point if your group plans to split up (or gets lost!) weekend Venice travel guide
.
2. St Marks Basilica 48 hours Venice Highlights Things weekend Venice travel guide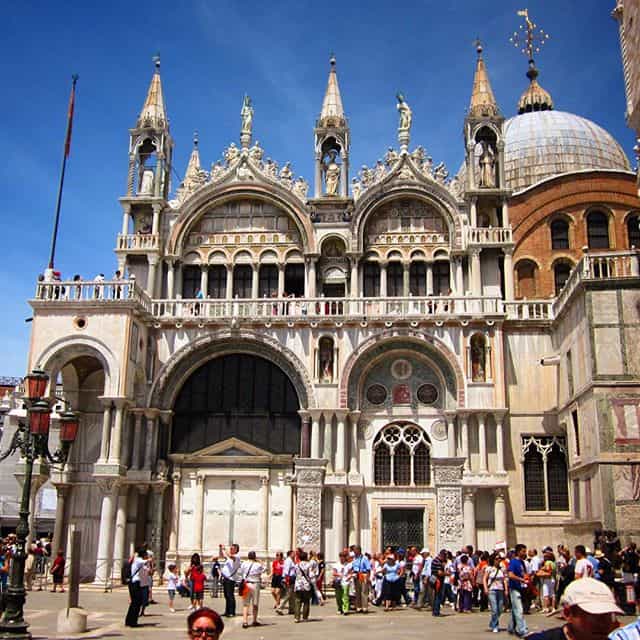 A beautiful example of Italo-Byzantine architecture, the Basilica is a Roman Catholic Church open daily between 2-5pm and welcomes visitors and worshipers alike.
.
3. Doge's Palace
48 hours Venice highlights things

A Palace built in the Venetian Gothic style, its popularity has increased with the offering of it's Secret Itineraries Tours. Weekend Venice Travel Guide
.
4. Bridge of Sighs
48 Hours Venice Highlights Things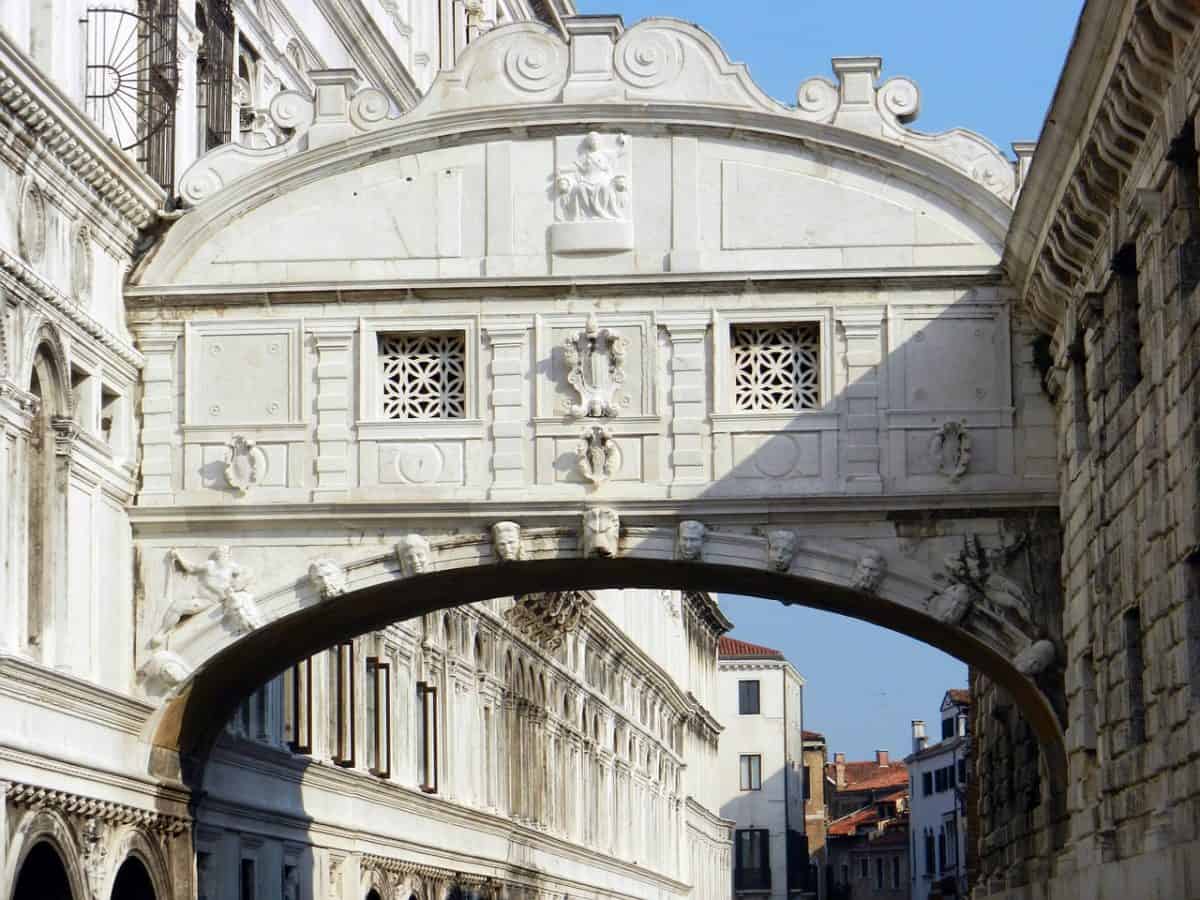 The enclosed bridge was built out of white limestone in 1600 and connects the prison with the interrogation rooms in Doge's Palace. Legend has it that the Bridge of Sighs was so called because the prisoners sighed at the beauty of the view of Venice as the last thing they saw before being taken to their cells.
.
5. Rialto Bridge
48 Hours Venice Highlights Things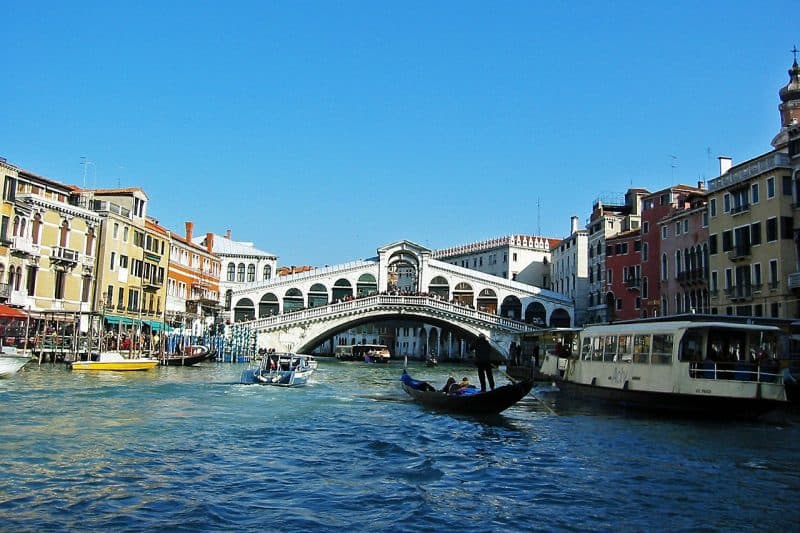 One of the landmarks of Venice, the Rialto Bridge is one of only 4 bridges that span the Grand Canal. It is the oldest and was originally the dividing line between the districts of San Marco and San Polo. weekend Venice travel guide
.
6. Ride a Gondola on the Grand Canal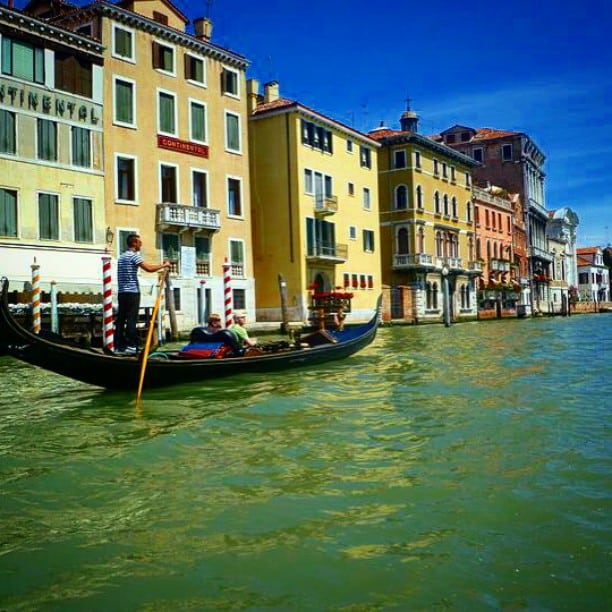 The ultimate in touristy things to do – we managed to score a ride in a gondola for 1 Euro!! (Unwittingly ended up in the middle of a tour group who had a gondola ride included and only asked for tips at the end! We would have put in more than a Euro but it would have got us caught as everyone else was putting in one or none!) Ordinarily a pricey activity, it is a must do when in Venice.
.
7. Santa Maria Della Salute
weekend venice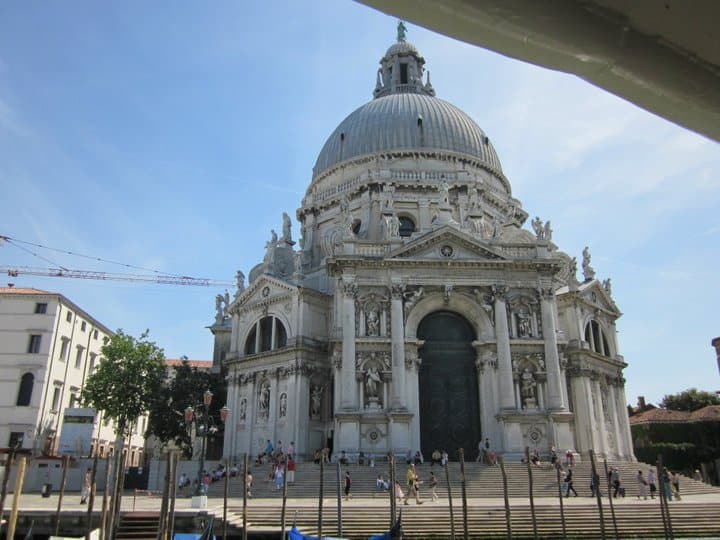 Commonly referred to as La Salute, Santa Maria Della Salute (Basilica of St. Mary of Health) is one of Venice's largest churches and has the status of minor Basilica. Located at the point where the Grand Canal and Bacino De San Marco. weekend Venice travel guide
.
8. San Marco Campanile weekend Venice travel guide

8 Hours Venice Highlights Things
For the best view above Piazza San Marco and over the Grand Canal, head to the top of Campanile – at 98m high it offers the perfect vantage point and is well worth the climb.
. weekend Venice Travel Guide

9. Drink a Bellini in Harry's Bar
If you are looking for a little bit of celebrity spotting, look no further than Harry's Bar – and whilst you're there you have to try their signature cocktail – the Bellini. A mix of prossecco and peach, it is regarded as the best champagne cocktail – even though it's not made with champagne!
related: Already ticked Venice off your list? How about Milan next? Read: Top Things to Do in Milan
.
10. Visit Murano/Burano 4/8 Hours Venice Highlights Things weekend Venice travel guide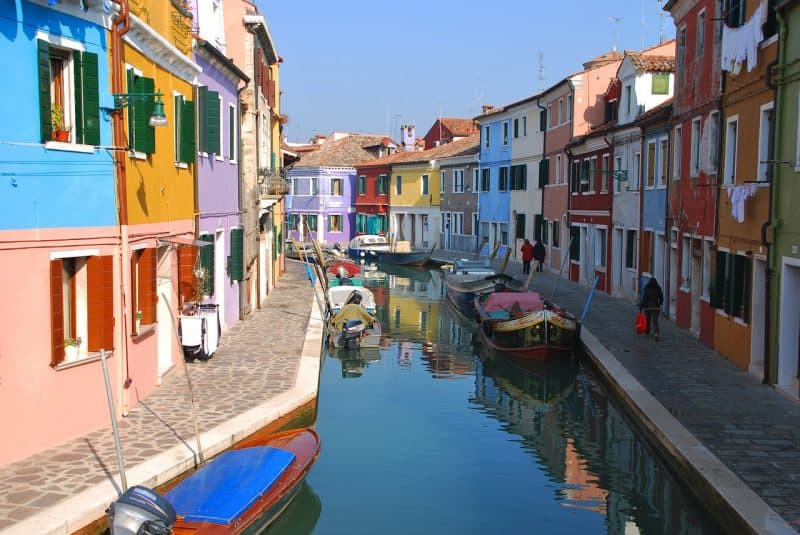 Famous for it's lace and colored houses, it lies just a couple of miles north of Venice itself.  Pretty as a picture, it is worth the boat ride (or you could take a half day tour if you prefer!)
So there you have it – my top picks and highlights for 48 hours in Venice! Let me know if I have included your favorite spots – and let me know if there are any that I've missed!
READY FOR MORE: OUR NEXT Stops are FLORENCE & PISA – Click through to read more!
Oh, and don't forget, if you liked this post please click the pin button on the share bar  – I would really appreciate it 🙂
_____________________________________________________________________________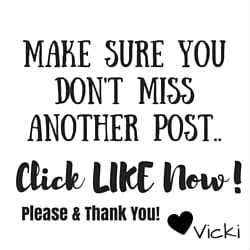 _____________________________________________________________________________
Save
Save