"In fair Verona where we lay our scene…" recognized by most as the second line of the prologue to Shakespeare's Romeo and Juliette, is also a great way to introduce you the Top Things to Do in Verona and also provide you with a few day trip ideas for exploring the area. It's a city that celebrates the star-crossed lovers as well as boasting its own Roman architecture by way of am amphitheater and old city walls as well as some beautiful sunset spots and the Verona Cathedral. Add in it's proximity to Venice and Milan, as well as neighboring cities and you've got loads of Things To Do in Verona and some awesome day trip ideas. Oh and lets not forget the food. There really is nothing better than Italian Food in Italy!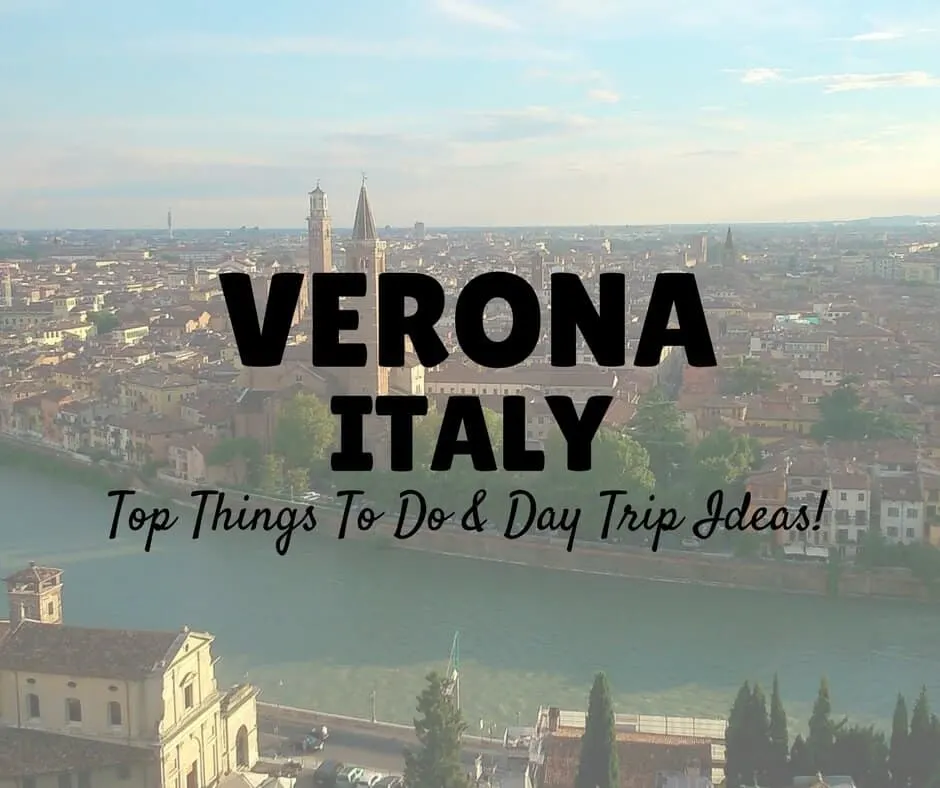 Disclaimer: Almost all posts on this site contain Affiliate links, and this one about Best Things to do in Verona is no different. This means that if you click on any of the links in this post (and make a purchase) I may receive a small commission at absolutely no cost to you. Each post is carefully crafted to (hopefully!) answer all your questions and recommendations are made where we believe they will improve your trip and help with your planning. As such we thank you in advance should you decide to click & buy. Read my full Disclosure here.
A Guest Post by Nam Cheah from Laugh Travel Eat
Verona is known for being the City of Love and the birthplace of Romeo and Juliet. It is the reason why I visited it in the first place. While it might not be as famous as the nearby city of Venice and Milan – or even the capital, Rome, there are plenty to see in Verona as well as the area around it. I spent a month living in Verona and volunteering with Club di Giuliette, and honestly, I expected that I'd run out of things to do. But it was the exact opposite. Below are my top 10 things to do around the Veneto city and let me tell you, it was a tough choice!
Top Things To Do in Verona
Follow Romeo and Juliet's story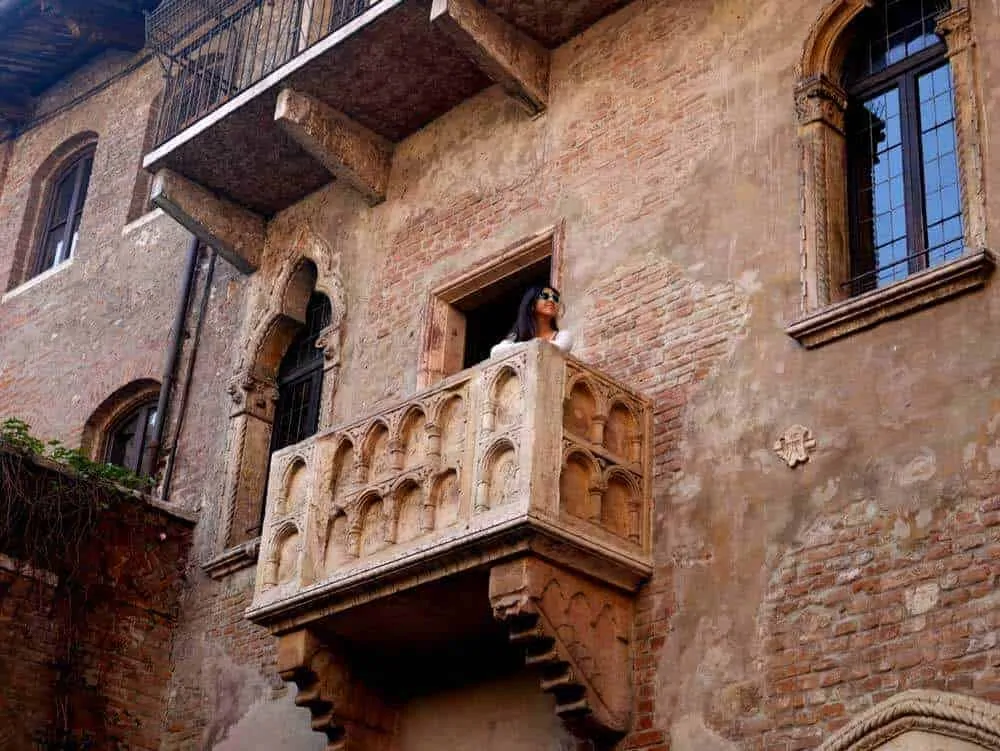 Did you know that Romeo and Juliet's story existed in Verona before Shakespeare heard of it and made it his own? The star-crossed lovers from rival families might just be a true story. Though the current sights that attract tourists are arguably less so. Nonetheless, you can visit Juliet's house and stand on her balcony, catch a glimpse of Romeo's abode and even pay your respect at Juliet's tomb. Don't forget to rub the right breast of Juliet's statue for good luck in love! Following the story of Romeo and Juliette is definitely one of the top things to do in Verona!
Write a letter to Juliet
Yes, it is just like the movie Letters to Juliet, and no, it isn't quite as romantic as they pegged it out to be. You can write a letter to Juliet and put it in the postbox in the courtyard of her house (or just mail it). The reply will take up to six months and it'd be written by a volunteer at the club, but you will get one. So write down all your woes of love and send a letter to Juliet's secretaries. Alternatively, if you want to be a secretary of Juliet, I wrote about my experience here.
Sample great Italian food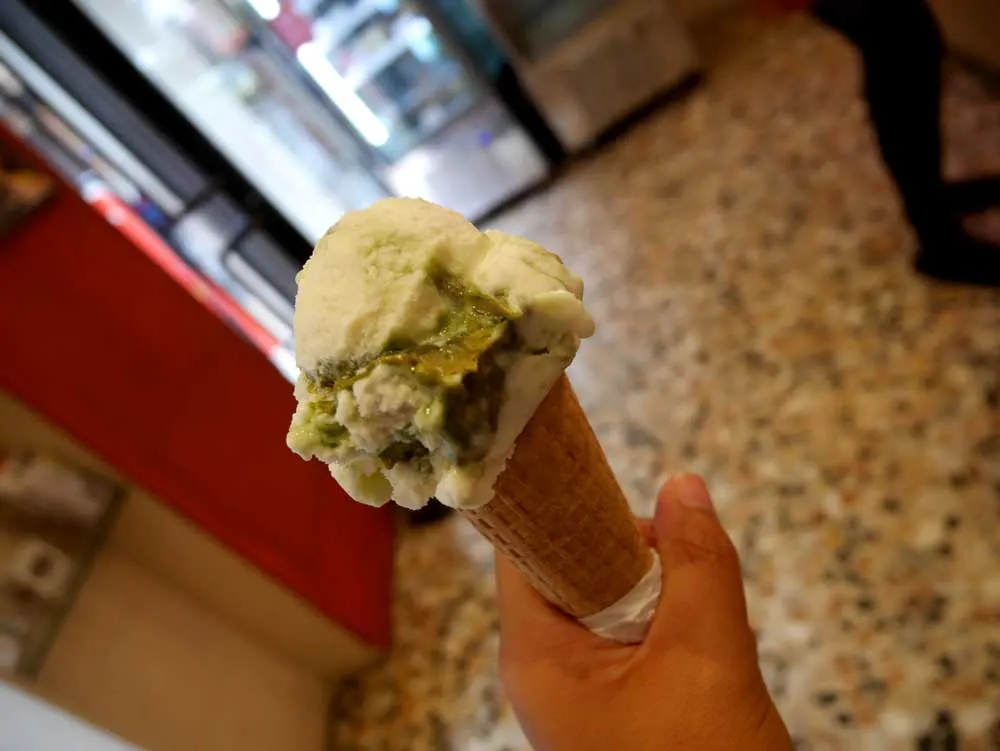 Italian cuisine is famous, yes, but I expected them to be best in places like Sicily and Puglia. However, Verona surprised me with great budget eats and I have discovered several favourite spots during my stay. Pizza, focaccia, gelato and pasta – you name it, I have a top spot for it. The regional drink is Aperol Spritz, and one would only cost you around 3.5 euros. During my lunch break, I was often found sitting at a café with my notebook and sipping on one. You can find my full list of budget food recommendation here.
EXTRA FOODIE ADVENTURES IN VERONA:
.
Visit the Roman architectures, in particular, the Arena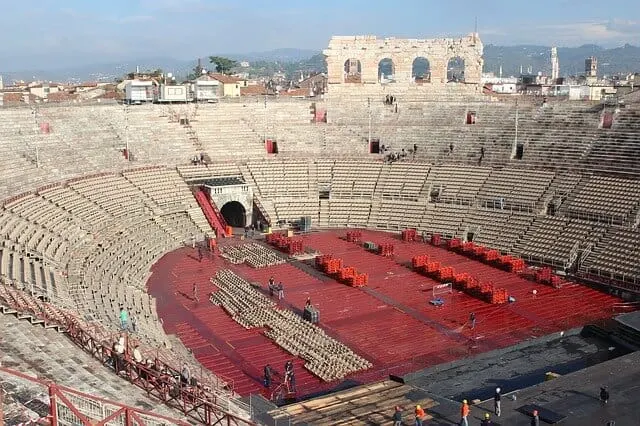 Verona has a rich Roman history and it can still be seen all over the city. The most prominent of it all is, of course, the Arena. One of the largest and most intact Roman Amphitheater around the world, it hosts the Opera Festival yearly as well as various concerts. While the stone steps aren't the most comfortable, a seat there costs as low as 25 euros. Other stunning pieces left are the Bosari Gate and Pietro Bridge.
Heading to the Arena and short on time? Get your Skip The Line Tour Tickets Here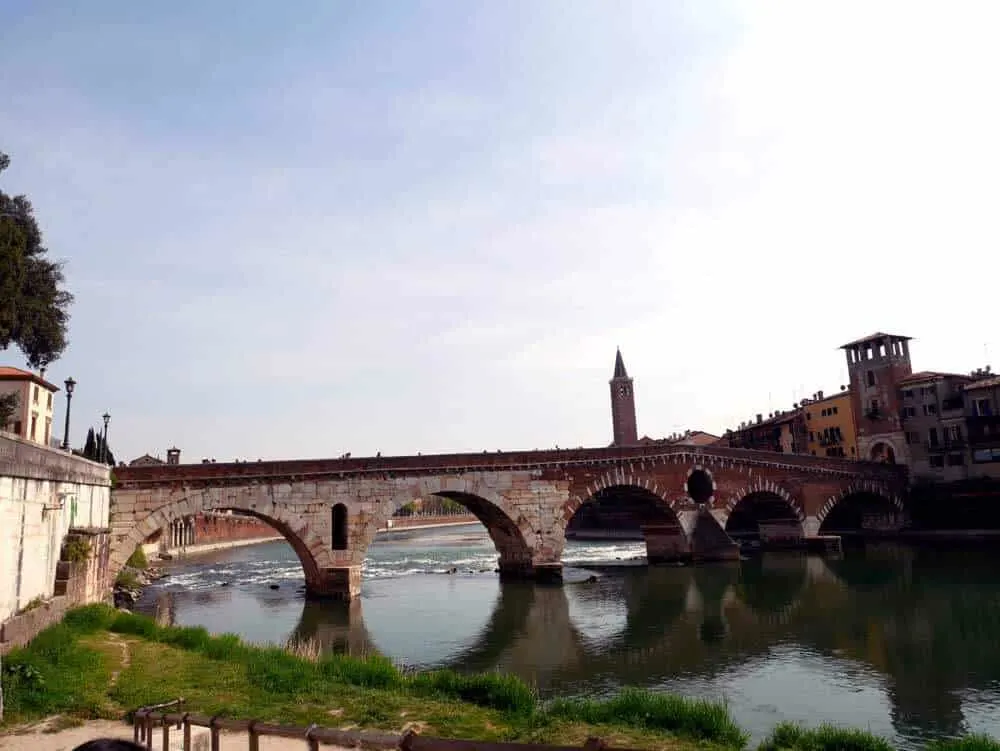 .
See the most romantic sunset at Castiel San Pietro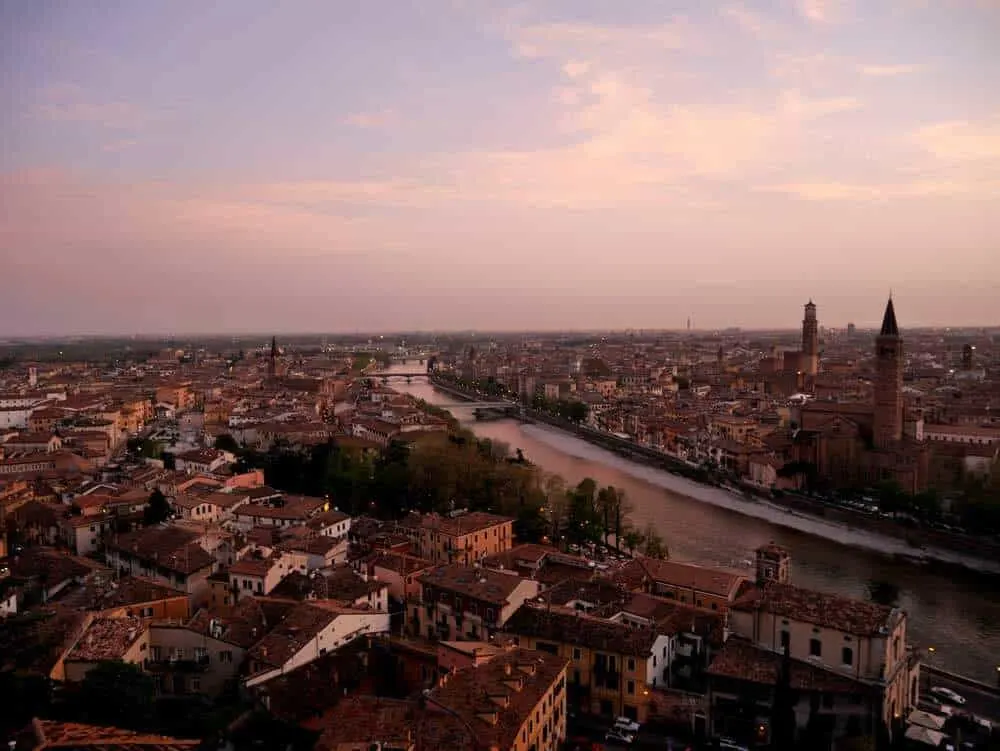 One of my favourite things to do in Verona and of the best sunsets I have ever witnessed to date is the one over Verona at Castiel San Pietro. The little square overlooks Verona from a small hill northeast of the River Adige and it is a romantic experience like no other. I'm pretty sure it's still my Facebook cover photo 2 years later! You can find the path that goes up to the square right opposite the Pietro Bridge and it'd be wise to head up early to grab a decent spot.
I used to grab a drink and focaccia and sit there to admire the view.
Trace the ancient city walls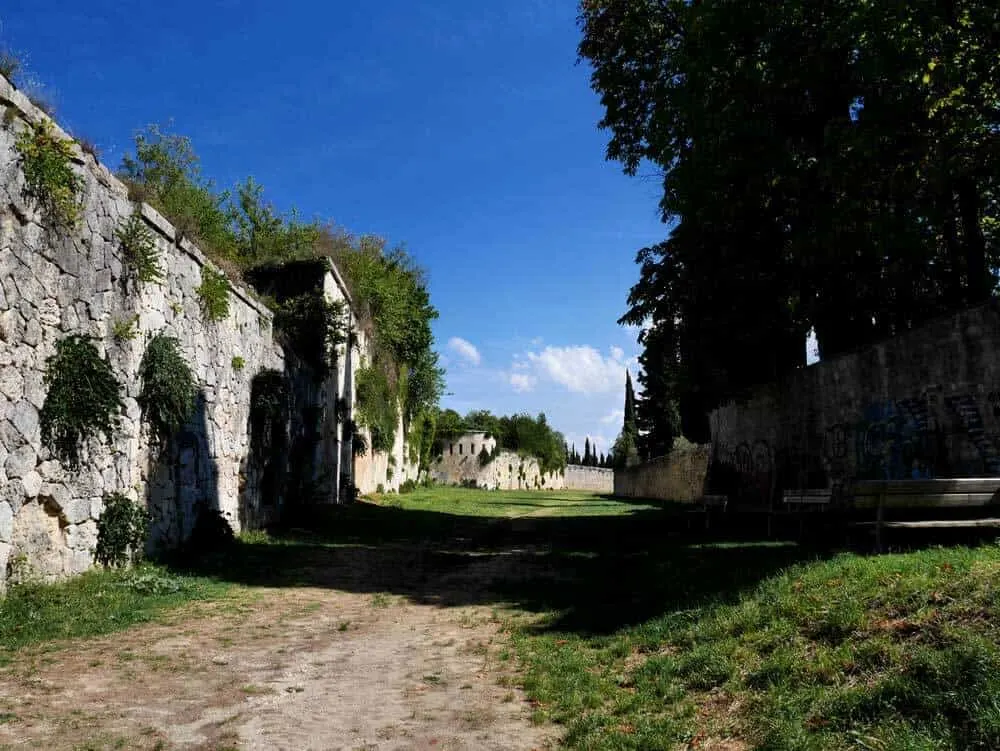 The city wall of Verona fascinated me since we passed the southern ones on entry to the city from its main train station. On studying Google Maps, I found out that it still stands all the way around the old city limit. So I geared up for an adventure and decided to trace it for as far as I can on its northern side, which extends up to the hill. Aside from one couple, I didn't encounter anyone along the walk and it was surreal to walk in between the walls (yes, there are two sets in places) that was once the city's defense system. If you are in Verona on a sunny day, I'd grab some gelato and head off on an adventure there!
Day Trips from Verona
Take a day trip to Padua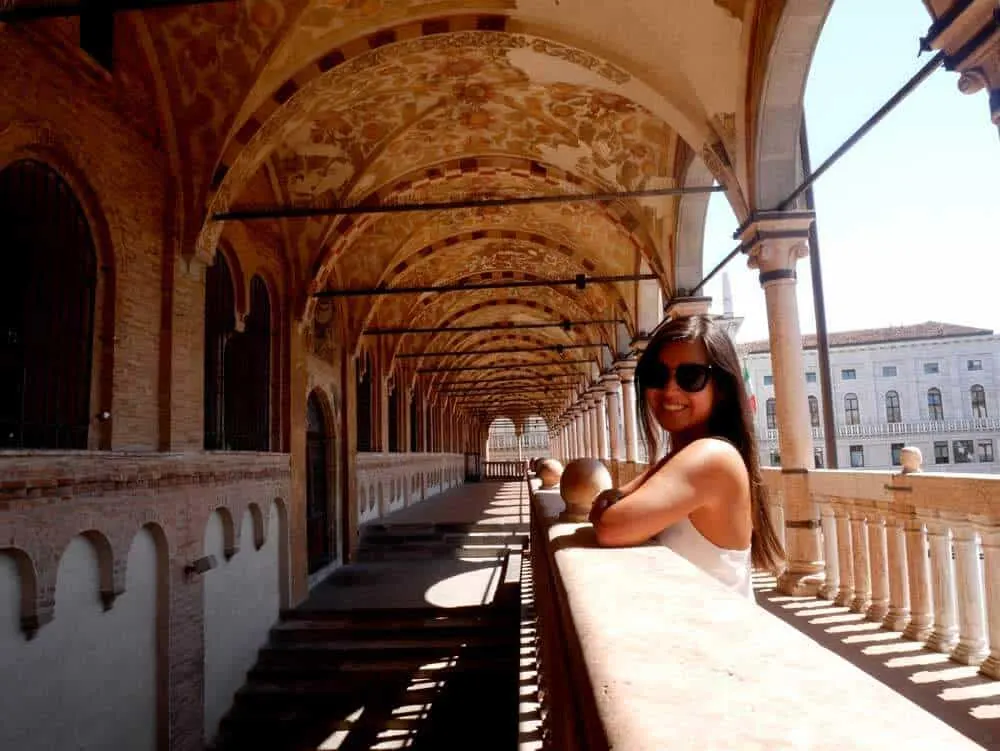 Padua is midway between Venice and Verona and a lovely university town. Less visited because of its two more famous neighbors, it is still full of history and amazing sights. The second biggest outdoor square in Europe, the Prato della Ville, is worth visiting Padua alone. Not to mention its famous UNESCO World Heritage Scrovegni Chapel. My personal favourites were the Palazzo Regione with its beautiful stucco ceiling and the Botanical Garden. Did you know that the garden is the oldest academic one in the whole world?
Visit the palaces at Mantua
A small town that's just outside Veneto and in the Lombardy region, Mantua is only an hour away and perfect for a day trip from Verona. A smaller town compared to Verona and Padua, I was surprised to find that it has three palaces and plenty more historical sights. Even if you, like me, aren't familiar with medieval art and architecture, the artworks are so amazing that you'd end up spending hours wondering around the halls. I've never been one to remember names of rooms, yet I remember how awed I was by the Hall of Giants and the Hall of Mirrors.
Visit Lake Garda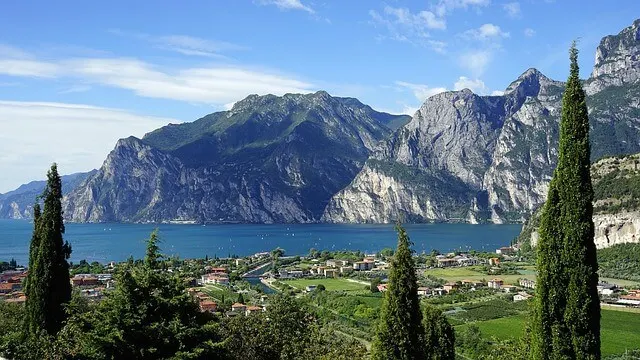 Lake Garda, though not as famous as Lake Como, is the largest lake in Italy. There are many idyllic towns and resorts around it, but the only place I managed to visit was Sirmione and let's just say I'm in love. A small town on the tip of a peninsula that jutted out in the southern shore of Lake Garda, it has all the charm of a medieval town and limestone beach. Oh, there's also a castle. You can take a bus to Sirmione from Verona and it's only an hour's ride and cost me 5 euros. A no brainer if you ask me!
Book Now: Combine Lake Garda with Sirmione on this 4 hour tour!
NEED A PLACE TO STAY?
With a variety of accommodation options available – from private villas to rustic hotels, I'm sure we'll be able to help you find the perfect place to stay to suit your needs and budget. If you're ready to book now head on over to Booking.com or if you want to compare prices for later, I recommend using Hotels Combined. And for up-to-date reviews – Trip Advisor is always a good idea.
READY TO EXPLORE FURTHER?
.
.So there you have it a full run-down of the Top Things To Do in Verona along with Day Trip ideas to explore the surrounding area. I hope you now have loads of ideas for how best to spend your time in Veron.
Oh, and if you liked this post, please pin and share – I'd really appreciate it! Click the P in the share bar for full size images!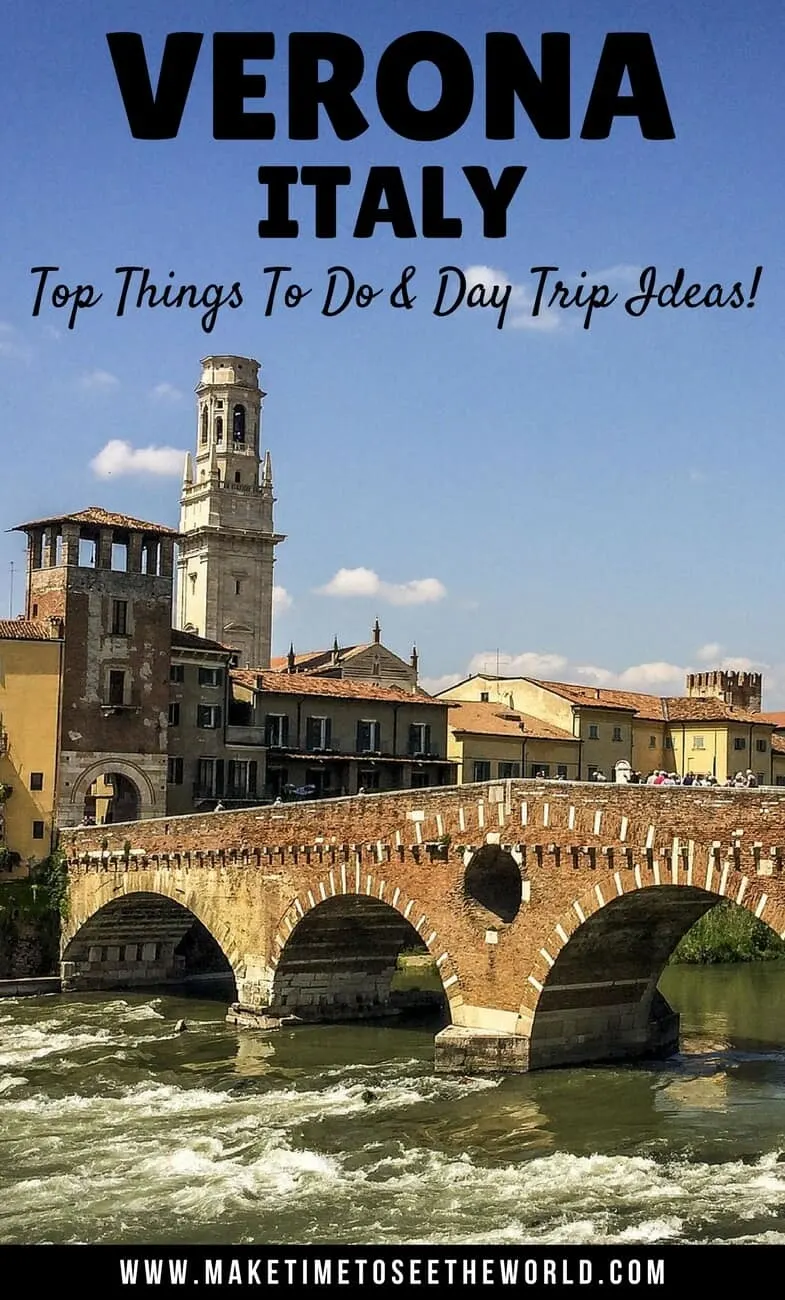 READY MORE EUROPE TRAVEL INSPIRATION? YOU MIGHT BE INTERESTED IN THESE TRAVEL TIPS, TRAVEL HACKS, TRAVEL ARTICLES, TRAVEL DESTINATIONS GUIDES, TRAVELER RESOURCES AND RELATED POSTS ABOUT OTHER BEAUTIFUL CITIES IN EUROPE TO HELP YOU TRAVEL THE WORLD:

Hi There! Thanks for reading our guide to the Things to do in Verona I just wanted to let you know that this post contains affiliate links, which means if you purchase something after clicking a link, I may get a small commission – which is at absolutely no cost to you. If you enjoyed this article and are going to be searching for some of the things I mention anyway, I would love it if you could click through from the links above & thank you in advance! Read my full Disclosure here.
And a huge Thank You for reading the MakeTimeToSeeTheWorld travel blog.