Known as the "Golden City", Jaisalmer has recently become more accessible to tourists with the opening of the airport and multiple internal flights arriving and departing daily from throughout India. Located in the Thar Desert, Jaisalmer's hill station is UNESCO Heritage Listed and is known for its rocky and barren landscape alongside it's incredible sand dunes which act as the base for the numerous camel safari options that help visitors explore the desert region. But exploring the desert is not the only highlight of the region. Read on for our run down of the top things to do in Jaisalmer plus ideas for where to stay, what to eat and other essential visitor information to help you plan the perfect trip to Jaisalmer.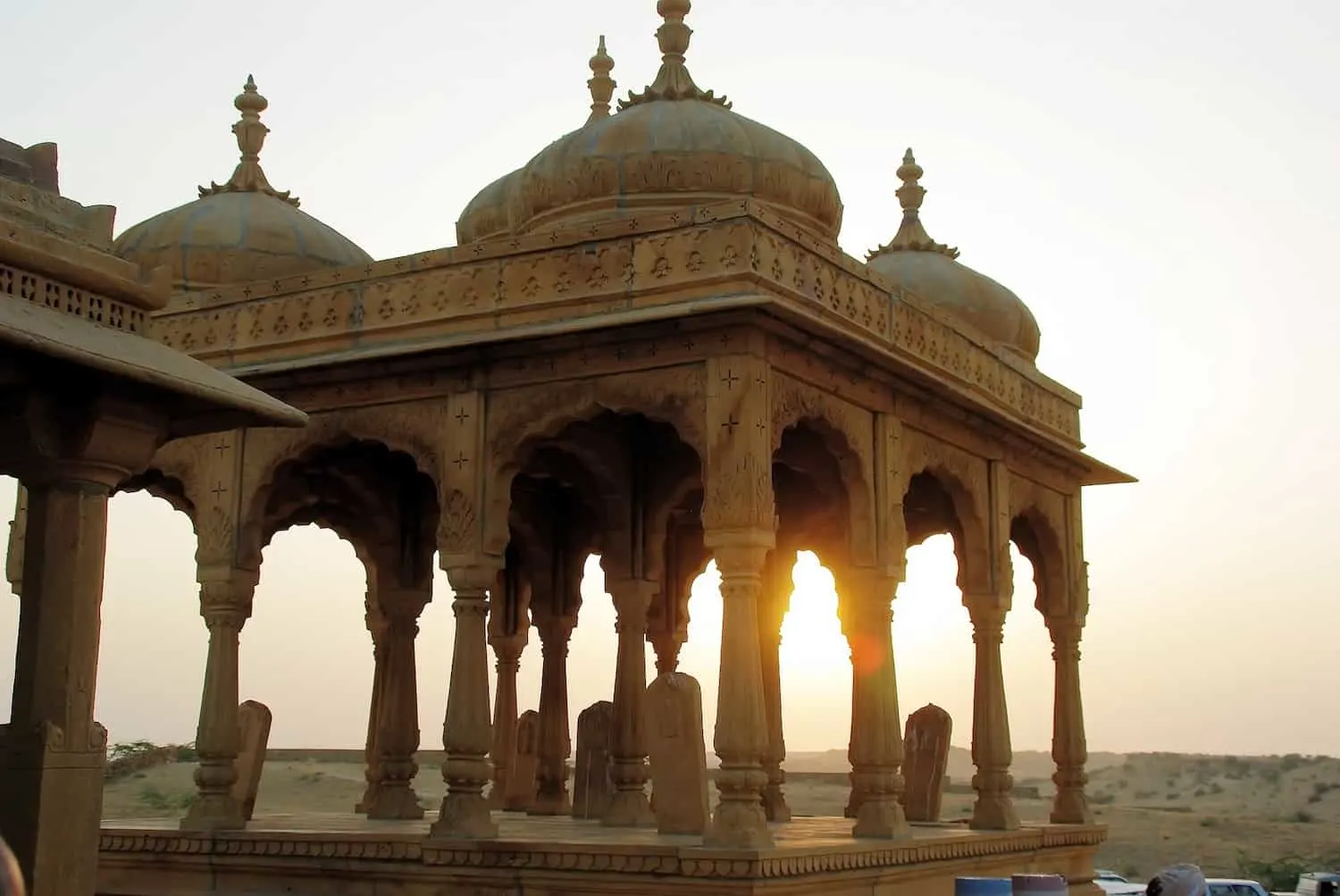 Disclaimer: Almost all posts on this site contain Affiliate links, and this one about Exploring Rajasthan: Incredible Things to Do in Jaisalmer is no different. This means that if you click on any of the links in this post (and make a purchase) I may receive a small commission at absolutely no cost to you. Each post is carefully crafted to (hopefully!) answer all your questions and recommendations are made where we believe they will improve your trip and help with your planning. As such we thank you in advance should you decide to click & buy. Read my full Disclosure here.
Exploring Rajasthan: The Best Places to Visit in Jaisalmer + Where to Stay & What to Eat!
A Guest Post by Claudia of My Adventures Across The World
Of all the places to visit in India, Jaisalmer, in Rajasthan, quickly became my favorite. It is a tiny city by Indian standards, with only 90000 inhabitants. In fact it is a million miles away from the chaos of India capital, Delhi or even from that of the holiest city of the country, Varanasi. Yet, it remains vibrant and full of life, and altogether gorgeous.
Jaisalmer City is perhaps one of the major tourist attractions in India, and it is easy to see why: it is simply splendid. I am hardly bothered by the presence of tourists and in any case Jaisalmer remains quiet and peaceful despite being touristy and is perfect for a weekend break.
I spent 2 days in Jaisalmer, which were plenty to explore the city, get its vibe, and even relax a bit. Here are some fantastic things to do in Jaisalmer in 48 hours.
Incredible Things to do in Jaisalmer
Visit Jaisalmer Fort
One of the best places to visit in Jaisalmer Rajasthan is its gorgeous golden fort. This is located on top of a hill and the views from a distance are simply stunning. There are several impressive gates traditionally used to enter the fort, the most famous of which is the Surya Gate, whose beautiful carved facade is definitely worth seeking out. The uniqueness of Jaisalmer Fort is given by the fact that around 3000 people still live within its walls. The fact that restaurants and boutique hotels have been created inside the fort is endangering its survival, as it is collapsing onto itself – to the point that the city council invites tourists to actually opt to stay outside.
Explore the Fort Palace
The beautiful seven-storey palace where the former rulers of Jaisalmer used to live is partially built on top of the fourth fort gate. It's possible to take audio guided tour of the palace (they last around 90 minutes) that also go into the gorgeous Rang Mahal, the mirrored and painted room of 18th century ruler Mulraj II.
RELATED: India has some incredible sights. Be prepared to have your mind blown at the Seven Wonders of India!
Admire the Jain Temples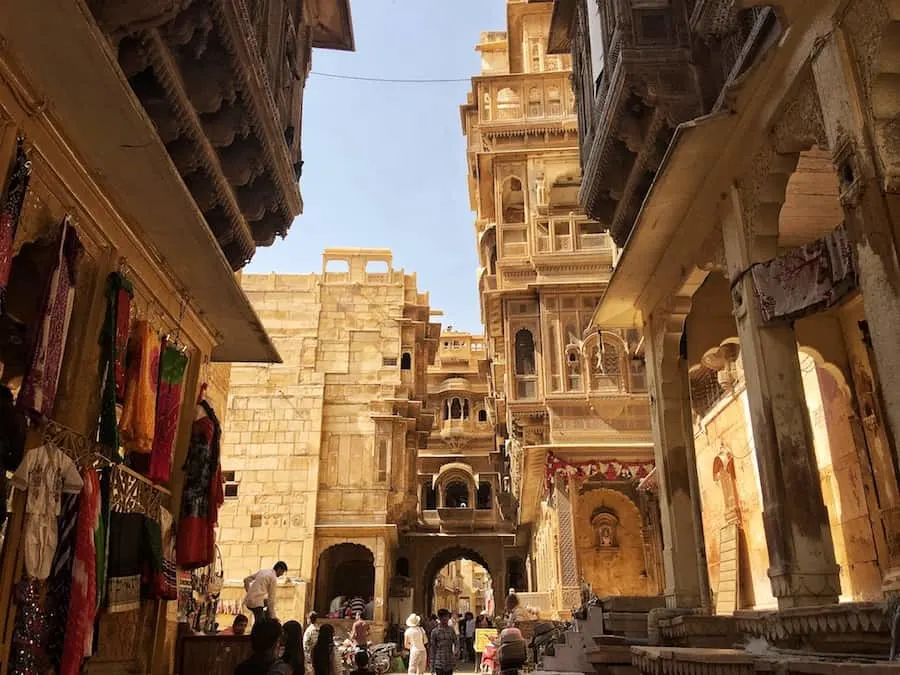 The whole fort of Jaisalmer is scattered with beautiful Jain temples that date back to the 15th and 16th century. Jain temples are characterized by incredibly intricate carvings and decorations. In order to enter the temples, shoes and all leather items, as well as food, drinks and cigarettes, have to be removed.
Discover the havelis
Havelis (Nathmal Ki Haveli) are beautifully carved stone doorways, jali screens, balconies and turrets. Throughout Jaisalmer fort it is possible to discover and admire many of them and it is these Havelis intricately carved in the golden yellow sandstone which gave the Jaisamler the nickname 'The Golden City'.
Walk around the tiny alleys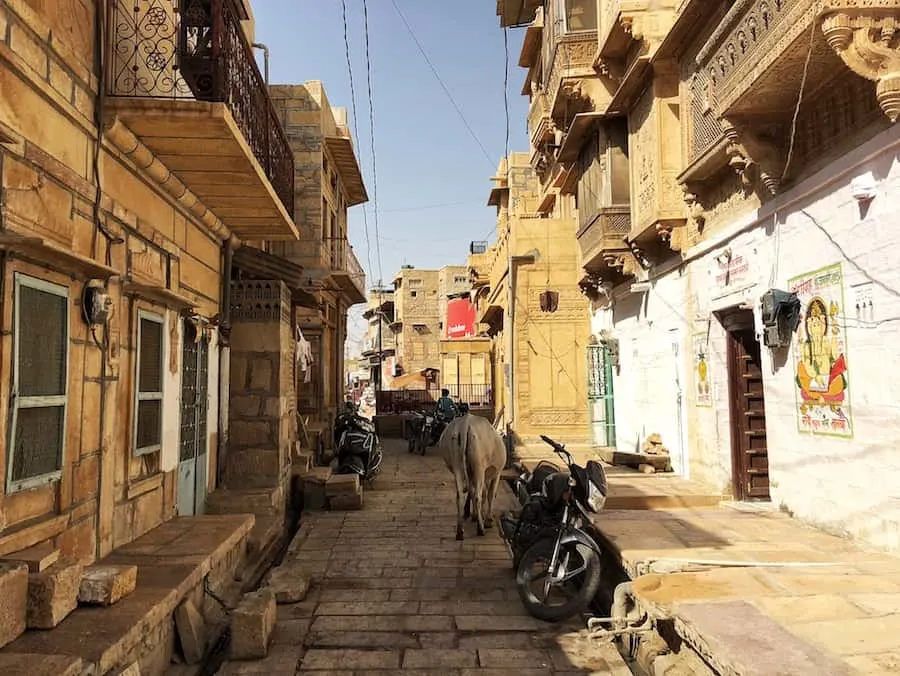 The thing I loved the most about Jaisalmer were its narrow alleys where life seemed to go on at a different pace. Dogs resting in the middle of the street, cows placidly walking buy, and the occasional bike or a scooter were the typical sight I'd get. I never tired of it.
RELATED: Planning your India adventure – make sure you add Mumbai to your list!
See The Ghost Town of Kuldhara
Located 32km (around a 50 minute drive) lies the abandoned village of Kuldhara was once a prosperous town occupied by Paliwal Brahmins. Legend has it that the then state minister wanted to marry the village chief's daughter and delivered an ultimatum to the village chief to accept his demands or let the whole community face dire consequences. Rather than giving in to the minister's demandsa, the whole village decided to move away and vanished overnight. But before they left they cursed the land that no human settlement would ever be made on the land, and it has been proved true to this day.
.
Shop till you drop
Jaisalmer is the perfect place in India to go shopping, because it is much smaller than other places and far less intimidating. Among the things to buy in Jaisalmer, there are beautifully embroidered spreads; oil lamps; antiques; and even traditional and less traditional clothing like sarees and cotton shirts.
The large selection of good souvenir shops is matched with a great market where it is possible to catch a bit of local action and also buy some delicious fresh fruit.
Visit Bada Bagh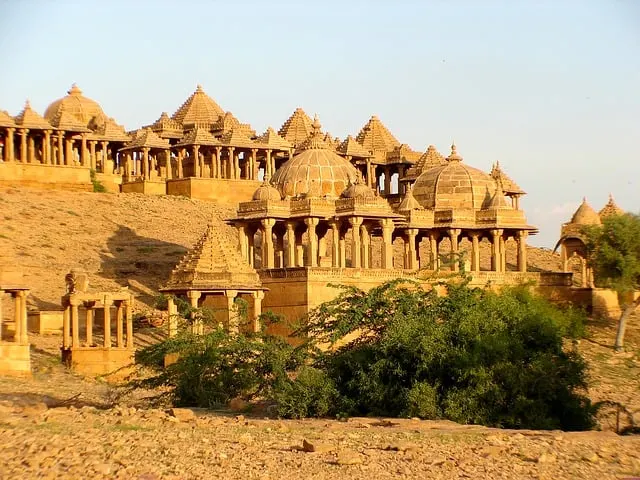 Bada Bagh, also called Barabagh (which literally means 'Big Garden') is a garden complex located near Jaisalmer (about 6 km north) which is home to a set of royal cenotaphs, or chhatris, of Maharajas of Jaisalmer state starting with Jai Singh II.
RELATED: Explore more of North India by visiting the Top Places to Visit in Himachal Pradesh
.
Take a morning stroll by the gadi sagar lake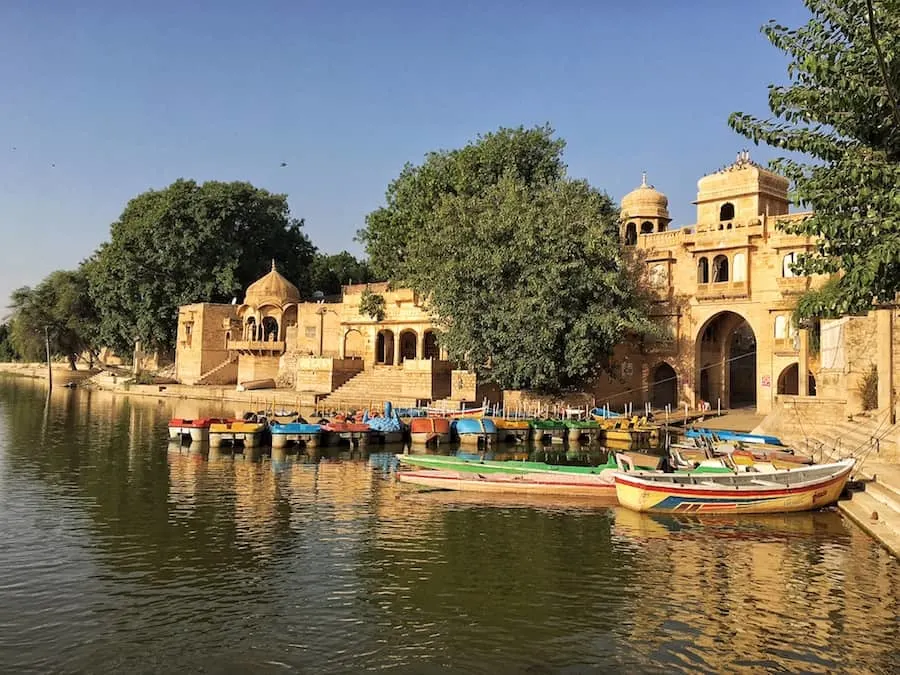 Right outside Jaisalmer in the Madhya Pradesh region, Gadisar Lake is an artificial lake built around 1400 as a water reservoir for the city. It is a lovely place for a morning stroll, to spot the locals who go feed the fish or pray at one of the temples located around the lake. Right before reaching the lake, walking up the hill allows splendid distant views of Jaisalmer Fort. The lake is one of the main 'activities' in Jaisalmer.
Enjoy the sunset and a Camel Safari in the Thar Desert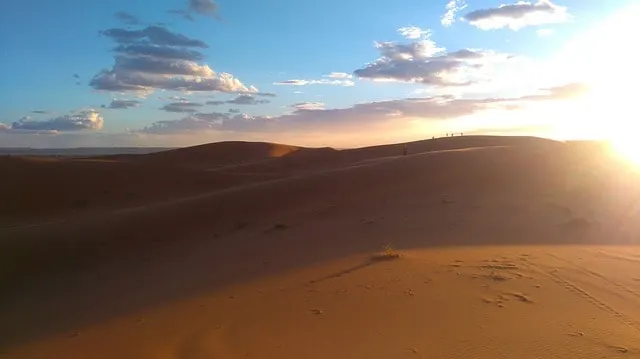 The Thar Desert is a mere 20 minutes drive from Jaisalmer and can be the set of many adventures, first and foremost being a desert safari in the Sam Sand Dunes or a camel safari in the Desert National Park. For the more adventurous there is also the opportunity to go dune bashing on a quad bike! Those who don't have time for a camel rides or jeep safaris and don't fancy dune bashing can still enjoy it by going there to admire a spectacular sunset and then have dinner at one of the desert camps, accompanied by the sound of traditional music and dances and with the chance of admiring an incredibly starry sky.
Gorge on some delicious food…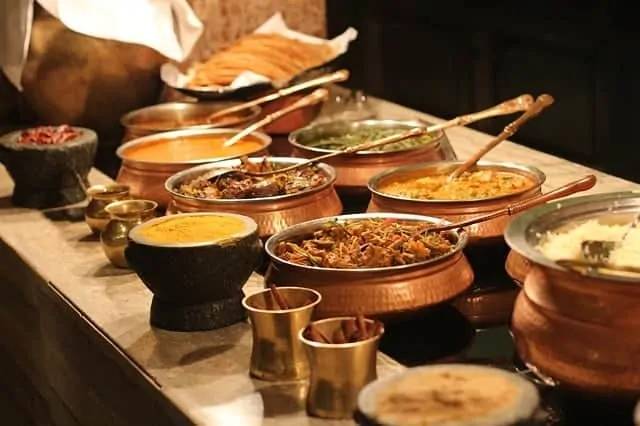 Food in India is delicious, and Jaisalmer is packed with some great restaurants. Although there is a decent selection of international cuisine, I recommend eating local food as it is bound to taste amazing and at the same time be much cheaper. The typical Indian meal includes boiled jasmine rice, bread (can be pita or chapati), dhal (a lentils soup) or other pulses like chickpeas, and a selection of vegetable dishes like aloo ghobi (cauliflower and potatoes).
…and finish off with a masala chai and a great view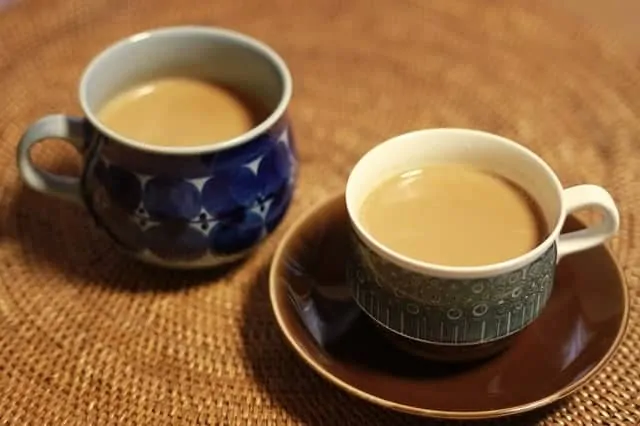 There's no going to India without trying the fabulous masala chai, a spiced, sweet black tea with milk. The good thing about Jaisalmer is that it is packed with lovely cafés right outside of the fort, where it is possible to enjoy a drink, rest in the shade, and at the same time admire a great view of the city.
.
Where & What to Eat in Jaisalmer
Gaji's restaurants is a good option for food, with a wide selection of local and international dishes. Also, don't forget to take in the views above the city from one of the many rooftop cafes.
.
Where to stay in Jaisalmer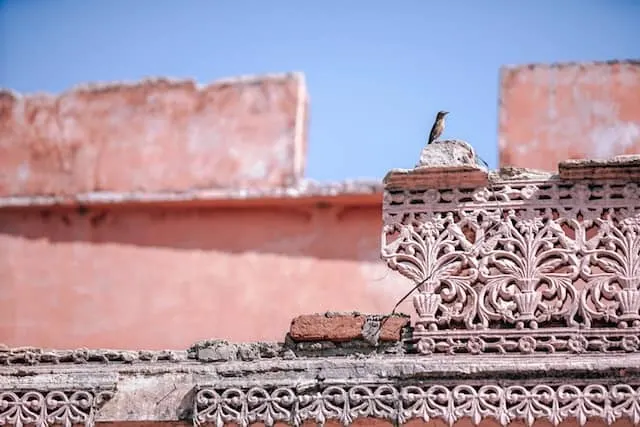 Though I can appreciate the charm of staying inside the city fort, I wholeheartedly recommend to find accommodation options right outside it, and to support the effort of the local authorities to protect the fort. There are many hotels in Jaisalmer but I recommend Narayan Niwas, which has good sized rooms located around a gorgeous courtyard.
RELATED: Looking for something different to India – Sri Lanka is a short flight away and is the perfect addition to an Asian itinerary.
.
Essential Visitor Information for Jaisalmer
How To Get to Jaisalmer
The easiest way to reach Jaisalmer is by plane, with flights arriving from Jaipur, New Delhi, Jodhpur, Udaipur and Mumbai.
Besides hiring a car and taking a road trips, the are also a few other options that you could consider:

Travel by train from Delhi (approx 20+ hours)
Take the Bus from Jodhpur which costs 450 rupees and takes approximately 5-6 hours.
Take the Sleeper Bus from Jaipur which costs 800 rupees and has a private little pod containing a 6 foot cushioned 'bed', window and sometimes air-conditioning (which will save you a night of accommodation if you are traveling on a budget)

How to Get Around Jaisalmer

Whilst exploring the Fort of Jaisalmer is possible on foot, if you are exploring the surrounding area and surrounding small villages, it will be necessary to hire an autorickshaw or traditional taxi for the day. Just remember to make sure you negotiate a price for the journey/day before hopping in.
.
When to Visit (Climate + High/Low Seasons)

Jaisalmer has a very dry climate with very hot summers, a cold winter and very little rain. The best time to visit Jaisalmer is from November to February when the sand dunes cool down with average temperatures above 20°C during the day but as low as 5ºC at night. But this is preferable to the summer days between April and September when temperatures soar about 45°C.
Don't forget to grab these India Travel Essentials before you go:


So there you have it – hopefully this Jaisalmer travel guide has given you enough information to plan your trip to Jaisalmer – and given you a great list of Things To Do in Jaisalmer to make sure you get the most from your visit. Don't forget to let me know you're own highlights once you're back!

Oh, and if you liked this post please share on Facebook, tweet or pin – I'd really appreciate it! Click the P in the share bar for full size images!
READY TO EXPLORE MORE OF ASIA? YOU MIGHT BE INTERESTED IN THESE ARTICLES
Hi There! Thanks for reading our guide to Exploring Rajasthan: Incredible Things to Do in Jaisalmer! I just wanted to let you know that this post contains affiliate links, which means if you purchase something after clicking a link, I may get a small commission – which is at absolutely no cost to you. If you enjoyed this article and are going to be searching for some of the things I mention anyway, I would love it if you could click through from the links above & thank you in advance! Read my full Disclosure here.