Mumbai is a bustling city of dreams where people from different walk of life come seek opportunities. Amidst this chaotic crowd, Mumbai has a lot to offer its visitors from beaches, food, and history to the rich shopping experience. Here we list the top things to do in Mumbai along with recommendations for where to stay & what to eat whilst exploring this wonderful city.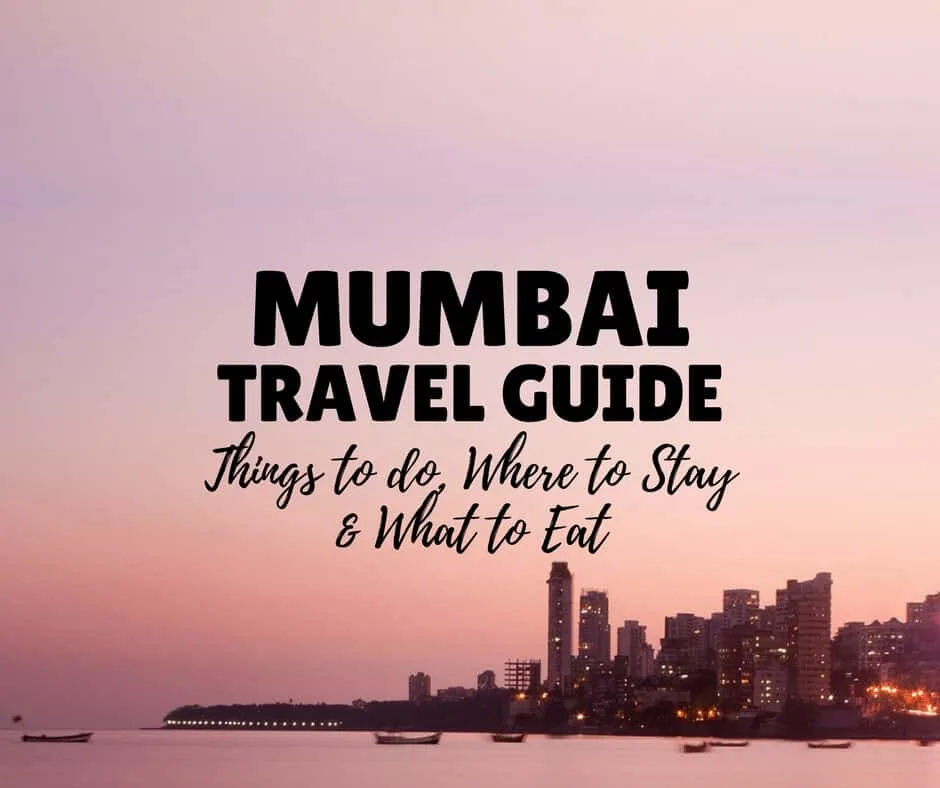 Disclaimer: Almost all posts on this site contain Affiliate links, and this Mumbai Travel Guide – Things To Do, Where to Stay & What to Eat is no different. This means that if you click on any of the links in this post (and make a purchase) I may receive a small commission at absolutely no cost to you. Each post is carefully crafted to (hopefully!) answer all your questions and recommendations are made where we believe they will improve your trip and help with your planning. As such we thank you in advance should you decide to click & buy. Read my full Disclosure here.
A Guest Post by Rashmi & Chalukya from GoBeyondBounds
Great Things To Do in Mumbai
Visit the Iconic Landmarks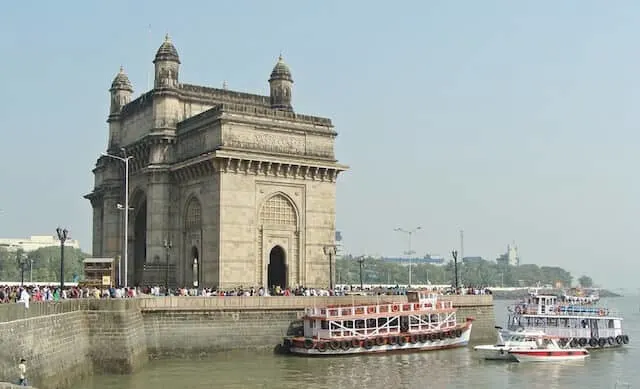 The iconic Taj Mahal Palace Hotel and the Gateway of India tops the list of must-visit places in Mumbai. The Taj Mahal Palace hotel and the tower are part of the Taj group of hotels and have more than 500 rooms to offer to its guests along with fine dining options with around 11 restaurants. The magnificent arch monument Gateway of India just across the street was built to commemorate the visit of King George V and Queen Mary to Mumbai. The gate overlooks the Arabian Sea and has remarkable carvings and latticework.
.
Heritage Walk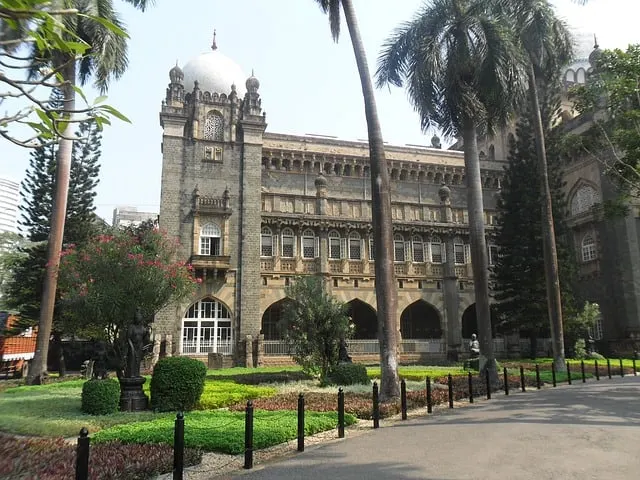 If exploring the heritage and history interests you. Then you should join one of the Mumbai Heritage walks and explore city's hidden gems. Mumbai has a wonderful history dating back to the times it was ruled by the Portuguese and the British. These reigns have left some of remarkable architectural masterpieces, which can be explored, on one of the walking tours.
.
Boat Ride to Elephanta
Elephanta Caves are a group of Hindu and Buddhist caves located on the Elephanta Islands. The UNESCO World Heritage site is an outstanding exemplary of rock-cut architecture. The caves have beautiful carvings depicting the Hindu mythology mostly dedicated to Lord Shiva. The Elephanta Caves can be reached by a ferry from the Gateway of India which takes around an hour with private tours running daily.
RELATED: Ready to explore more of India? Take a look at the Best Places to visit in India for some travel inspiration!
.
Drive on Worli Sea Link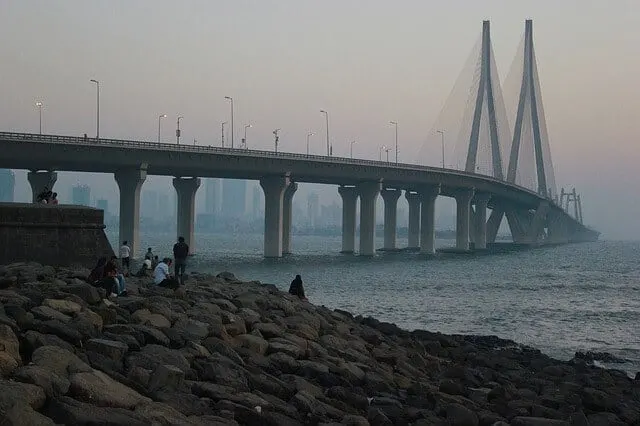 Bandra–Worli Sea Link is an eight-lane cable-stayed bridge running over the open sea for the length of 5.5 km. The bridge is truly a man-made wonder and a drive over the bridge during the day with a view of the vast Arabian Sea or at night when it's beautifully illuminated is an amazing experience. Do keep in mind that stopping on the bridge is strictly not allowed.
.
Relax on the beaches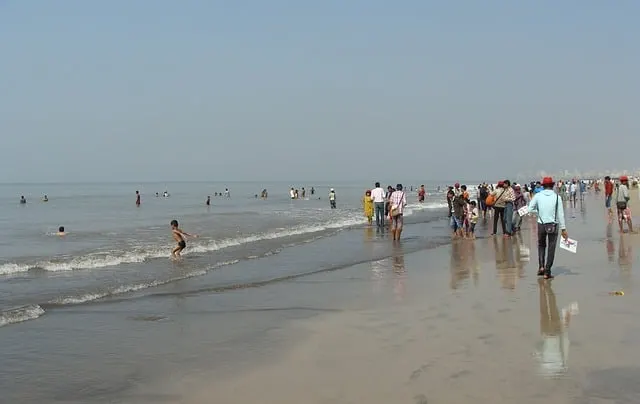 Escape the hustle bustle of the city traffic and head to one of the beaches for some laid back experience on one of the beaches of Mumbai. Girgaum Chowpatty is a popular beach where you can indulge in some local savories. There are several beaches located in outskirts of the city, which are far from the crowd like Uran Beach in Navi Mumbai and Marve Beach in Malad.
RELATED: Traveling solo? Here's some India travel tips for female travelers!
.
Marine drives at Night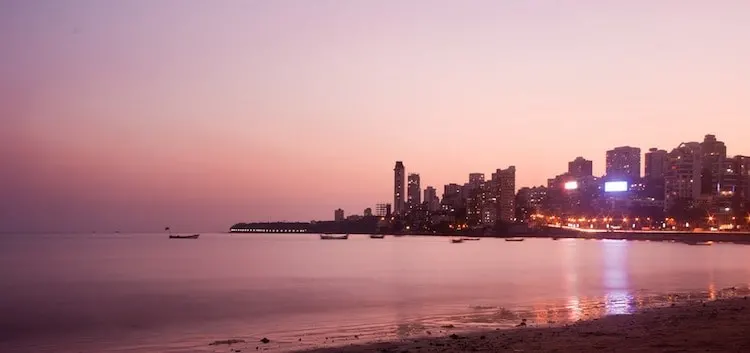 Mumbai is a city that never sleeps. Driving around south Mumbai at midnight when there is no traffic is our favorite night out plan. The Marine drive which is known as 'Queen's Necklace' makes for a great spot to spend some relaxed time soaking in the gleaming city skyline. You will be amazed that most of the people lazing out here at midnight until dawn are family with kids. Plus there are several snack sellers and hawkers selling balloons and unique toys.
.
Shopping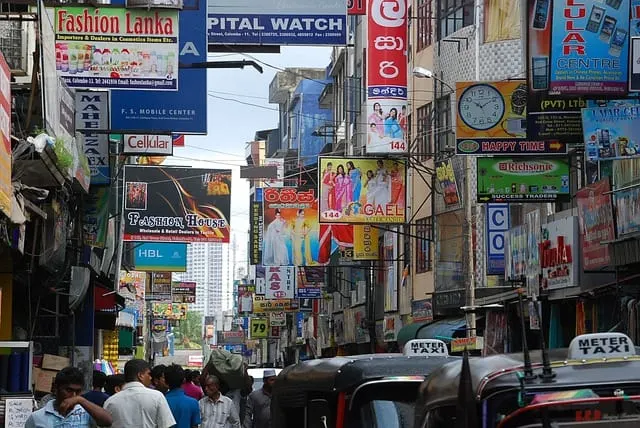 Mumbai city is famous for its street shopping as well as branded showrooms and malls. Indulge yourself into street shopping which generally sell seconds and rejected items from top brands. These street shops with a variety of dresses, latest fashion items, jewelry, shoes, and bags keep Mumbai abreast with the latest fashion. Fashion Street, Linking Road, Crawford market, Colaba Causeway are a few to name. And if you need a hand navigating the markets – or would like a more guides approach, Mumbai Market Tours run daily.
.
Trekking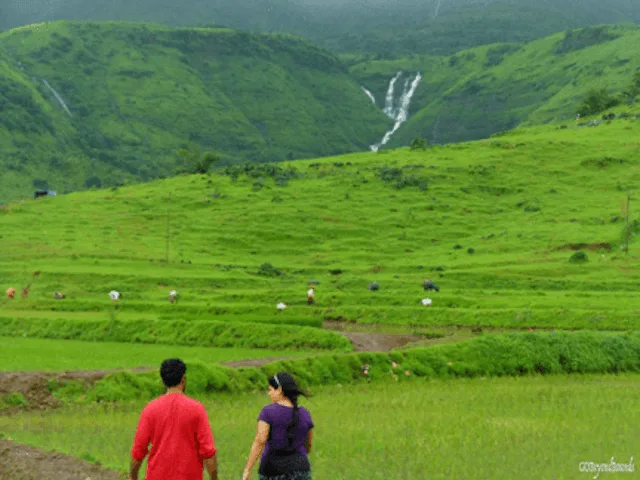 Mumbai Monsoons are the time when the hills turn lush green dotted with ample of waterfalls. Trekking spots in and around Mumbai make for ideal getaways for a perfect respite from the humdrum of city life. Explore forts, hills, and waterfalls, which are at its best during the monsoons (rainy season) from July to September. Check out the best places for Mumbai trekking.
.
Participate in Festivals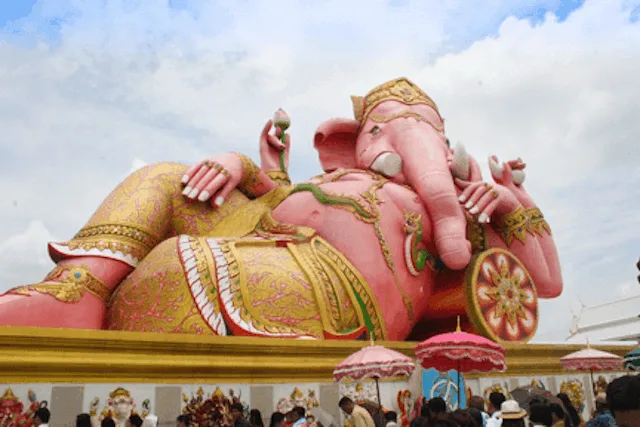 Festivals are the time when Mumbaikars get down to the street and celebrate their culture and heritage. Ganesh Chaturthi, which is usually celebrated in late August or early September, is dedicated to Ganesh (Elephant God). The procession on the 11th day of the festival to immerse the Ganesh idol in waters accompanied by drumbeats and dance is a sight to behold. Another festival not to miss is Janmashtami or Dahi Handi when people built a human pyramid to reach and break open the pot hanging high in the sky.
.
A day with family at Essel World
Mumbai also offers great outing options to spend some quality time with family. Essel World is one of the India's largest amusement parks with fun rides for all ages. Dance floor, bowling alley, skating rink are amongst the few fun activities. One can also visit the Water Park located next to the Essel World for water-themed recreational activities.
.
What to Eat in Mumbai
When in Mumbai one should definitely indulge in some street food. One can find chaat stalls in almost all major areas of Mumbai but the popular one is Girgaum Chowpatty. Hundreds of stalls on the beach offer varied of snacks, savories, ice creams, and juices. To make sure you get a taste of all the highlights, take a night time street food tour and get a real taste of Mumbai.
Additionally Bademiya Seekh Kebab Stall is an iconic food stall and restaurant chain teeming with foodies all night. The most popular outlet is right behind the Taj Mahal Palace Hotel. And Mahesh Lunch Home has branches all over Mumbai and is a popular seafood special restaurant.
.
Where to Stay
The Taj Mahal Palace – Luxury Stay ($150 -$200 per night)
The hotel has 550 rooms and 14 suites and over 11 restaurants. Though the price is at higher end a stay at Taj is lifetime experience for its royal treatment. The popular landmark Gateway of India is just across the street. And one take a leisurely walk along the sea promenade any time of the day.
Book Now | Compare Reviews for Later | Read Trip Advisor Reviews
.
Trident Nariman Point – Mid Range Stay ($100 – $150 per night)
Trident offers its guest with 555 guest rooms and suites along with best of luxury services. Nariman point is located on yet another famous landmark with sea facing promenade. The Trident has a wonderful panoramic views of Marine drives popularly known as the Queen's Necklace for the streetlights dotting the C-shaped road look like a glittering beads on a necklace.
TridentNarimanPoint | Compare Reviews for Later | Read Trip Advisor Reviews
.
Ibis Mumbai Airport – Budget Stay (<$100 per night)
Ibis Mumbai Airport hotel is located close to both the International and domestic airports of Mumbai 10 to 15 min away. Ibis hotel offers its guests with 148 soundproof rooms and best of in-house amenities and multi cuisine restaurant.
Book Now | Compare Reviews for Later | Read Trip Advisor Review
.
The Paradise By Tunga – Budget Stay ($50 per night)
The Paradise By Tunga is centrally located and close to airport and other parts of Mumbai. The hotel offers spacious rooms and modern amenities and is light on budget. Paradise By Tunga is a business class hotel and offers Banquet/Conference Halls for corporate meetings.
Book Now | Compare Reviews for Later | Read Trip Advisor Review
.
Day Trips from Mumbai

IF YOU HAVE THE LUXURY OF TIME AND CAN'T GET ENOUGH OF MUMBAI AND WANT TO EXPLORE MORE OF INDIA, TAKE A LOOK AT THESE GREAT TOURS TO HELP YOU GET YOU OUT AND ABOUT

Visit the Incredible Taj Mahal – one of the new 7 Wonder of the World on this day trip from Mumbai including round trip flights.
Get your Bollywood on with this Bollywood Studio Tour or Bollywood in Mumbai tour which includes the Walk of the Stars, a Rickshaw Ride and Bollywood screening.
Explore Jaipur – known as the Pink City – on this 18 hour tour that includes round trip flights.
.
Essential Visitor Info
How to get to Mumbai
Mumbai is one of the busiest cities in India and as such there are hundreds of International flights and domestic flights arriving and departing daily.
To get to the city from Mumbai International Airport one can hire a prepaid private taxi from the airport or book an Ola/Uber on arrival.
How To Get Around Mumbai
Split into two half's, South Mumbai's yellow and black taxis (kaali-peeli) are inexpensive, convenient and almost always operate on a meter basis with a minimum fare of Rs 22.
The North of the city auto-rickshaws (Autos) operate a taxi-style service starting at Rs 18, however do not tend to use the meter and some negotiation is often required. You can use apps such as Meter Down to estimate your fare and stop you being overcharged.
New-comers to the taxi game are popular apps such as Uber and Ola which offer on demand and pre-booked cabs. Both have a good reputation for punctuality and drivers and whilst they are not as cheap as Kaali-peeli or Autos for short distances, they are the perfect mode of transport for longer journeys around the city.
Meru is the city wide cab aggregator and whilst reliable, has become less popular with the arrival of Ola and Uber as it often works out to be significantly more expensive than Ola/Uber.
There is also an extensive bus system throughout Mumbai, however the heavy traffic inevitably causes delays and can affect timetables, which can cause difficulty when planning.
The local trains are also a great way to cover longer distances,but can be extremely crowded during rush hour and it would be wise to avoid them at this time.
When to visit
The best time to visit Mumbai would be from September – March. April and May are summer season when its hot and humid and June, July are rainy season and is recommended to avoid unless you want to enjoy trekking and hiking around Mumbai hills and forts.
.
Hopefully we've given you enough information to plan the perfect Trip to Mumbai – and given you a great list of Things To Do in Mumbai to make sure you get the most from your visit. Don't forget to let me know you're own highlights once you're back!

Oh, and if you liked this post please tweet, pin and share – I'd really appreciate it! Click the P in the share bar for full size images!
Hi There! Thanks for reading our Mumbai Travel Guide – Things to Do, Where to Stay & What to Eat! I just wanted to let you know that this post contains affiliate links, which help support this site at absolutely no cost to you. If you enjoyed this article and are going to be searching for some of the things I mention anyway, I would love it if you could click through from the links above. These links help me keep this site online and updated – so thank you in advance! Read my full Disclosure here.