Known as the Emerald Isle on account of it's lush green landscape, visitors have flocked to Ireland for centuries. Drawn by it's friendly people, rugged coastlines and stacks of history (not to mention the drinking, dancing and other festivities), there is something for everyone on this tiny Island. Not convinced yet? Read our Top 10 Reasons to Visit Ireland Right Now and start planning your Irish Adventure!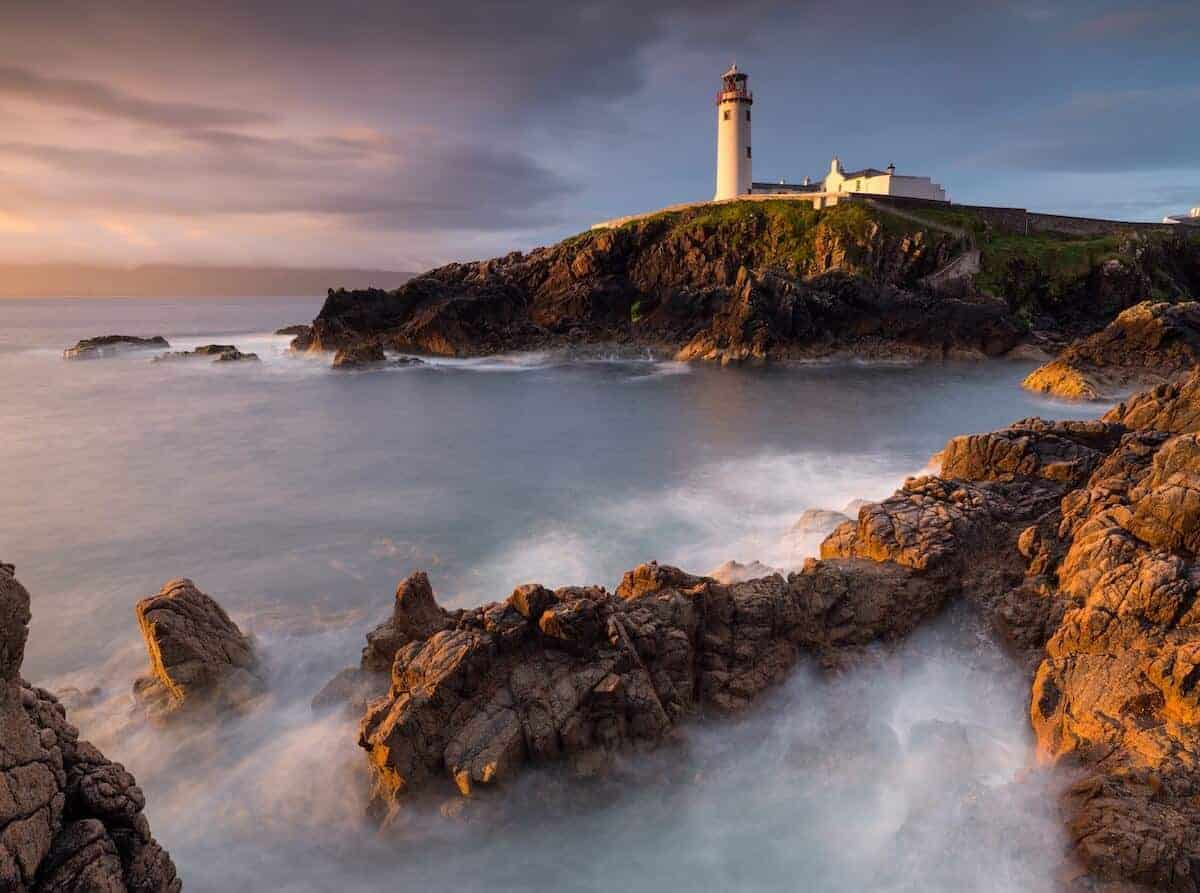 This post is sponsored. Read my full Disclosure here.
1. Beautiful Landscapes + Incredible Places to See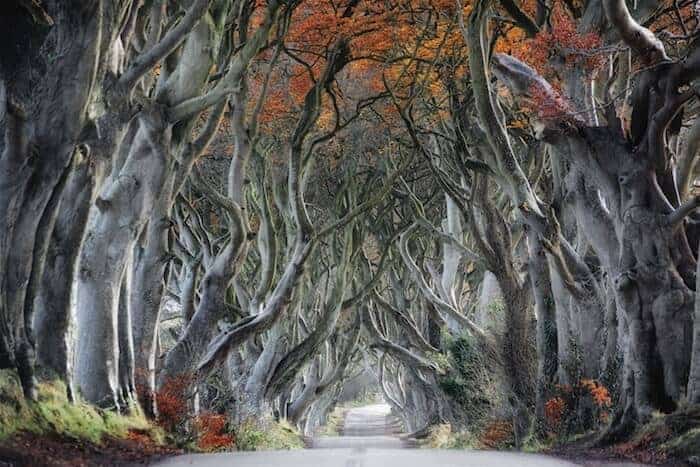 From natural wonders such as the Cliffs of Moher, Giant's Causeway, The Blarney Stone, Ring of Kerry and The Dark Hedges (as made famous by Game of Thrones) to the vibrant cities of Dublin, Galway, Dingle and Cork, Ireland has so many incredible things to see and do, it would be hard to know where to start!
RELATED:
With all the incredible landscapes on offer you're going to want to make sure you have a great camera to capture them all. Take a peek at our recommendations for the
Best Cameras for Travel
and let us help you find your new best friend!
.
2. Amazing Outdoor Adventures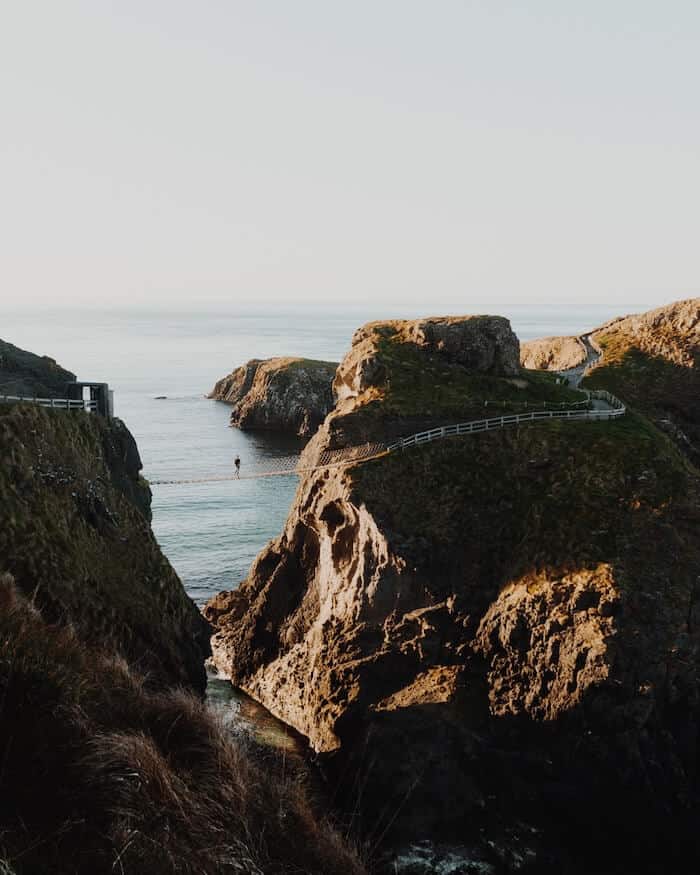 Outdoor enthusiasts adore Ireland, and for good reason! There's the Wicklow Mountains, Croaghaun Mountain on Achill Island (the third highest sea cliff in Europe) – and Carrauntoohil, Ireland's tallest peak. It a haven for hikers, cyclists and – surprising to some – surfers offering up some of the best waves on the entire planet. National Geographic named Bundoran as one of the world's top 20 surf towns, and County Sligo annually attracts pro big wave surfers from across the globe.
RELATED –
Make sure you know the lingo before you go with this guide to
Irish Slang
!
.
3. You Can Stay in a Castle (& it won't cost a fortune!)
Pretend you a part of ye olde world noble family with a stay at one of 340(!) ancient castle complexes dotted around Ireland. From the Lough Cutra Castle in Galway (that has hosted Prince Charles) – and can be rented from €3,500 per night, to the much more affordable miniature medieval castle at Anne's Grove. Whilst it doesn't have a huge banquet hall it still has some of the usual castle features such as impressive grounds and a sitting room with an open fire and wood burning stove at it's center – which can be stayed in for as little as €305 a weekend.
.
4. Ireland is Packed With History
The evidence of humans living in Ireland can be traced back as far as around 10,500 BC, and the country has some spectacular prehistoric sites to visit. The most notable of these include The Bru Na Boinne tombs in County Meath which predate both the Egyptian pyramids and Stonehenge(!) and with an ancient mix of Viking, Celtic and more recently a somewhat chequered history of Protestant and Catholic clashes, it offers a heady mix which would satisfy any history buff.
And it's not just it's physical history that draws visitors – it's literary legacy is equally impressive. CS Lewis, James Joyce, Seamus Heaney and Samuel Beckett are all children of Ireland and Dublin itself is a UNESCO City of Literature with Trinity College's Long Room a site of pilgrimage for most visitors to the Island.
.
5. Festivals, Music and Dancing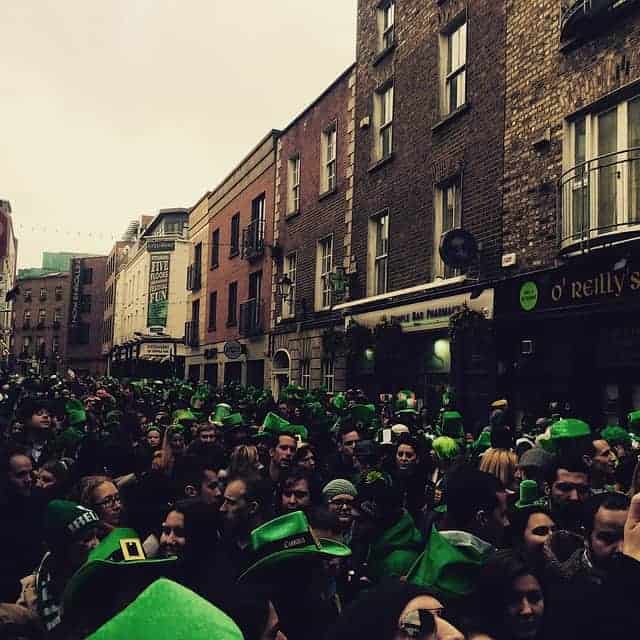 Music has always played a key part in Irish society and you'd have to walk around with your eyes and ears closed to not experience at least one song and dance whilst you are in the country. Traditional music and dance is a living, thriving tradition carried forward by local musicians who are creating the folklore for future generations with every note played.

Additionally, and not withstanding St Patrick's Day, Ireland is host to many cultural festivals throughout the year with Galway being the venerable hub hosting not only the Galway International Arts Festival but 15 other festivals throughout the year which are just a few reasons why the vibrant city has been named European Capital of Culture 2020.
.
6. Some of the Best Road Trips on the Planet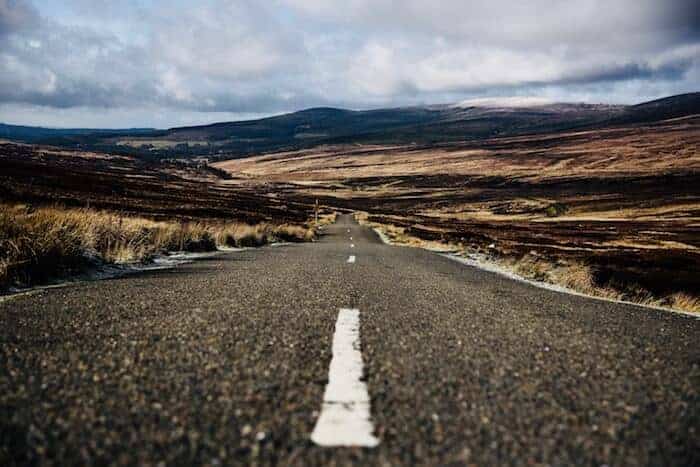 If you love a road trip – you'll love Ireland. It's like the country was built for epic car rides.
The Wild Atlantic Way stretches 2,600km/1,500 miles along the west coast from County Donegal to County Cork and takes visitors via Connemara, The Burren and the Cliffs of Moher (plus some other iconic places!)
Then there's the Causeway Coastal Route which many take to check out the Giant's Causeway complete with 40,000 hexagonal basalt columns, and the Carrick-a-Rede Rope Bridge which sits suspended above jagged rocks and has become a beacon for Instagrammers!
But there are not the only road trips – there's also the Ring of Kerry, Comeragh Mountains via the Cashel & Vee Pass and Boyne Valley Scenic Route. Read all about these and more epic Irish road trips here.
.
7. The Food Scene is Evolving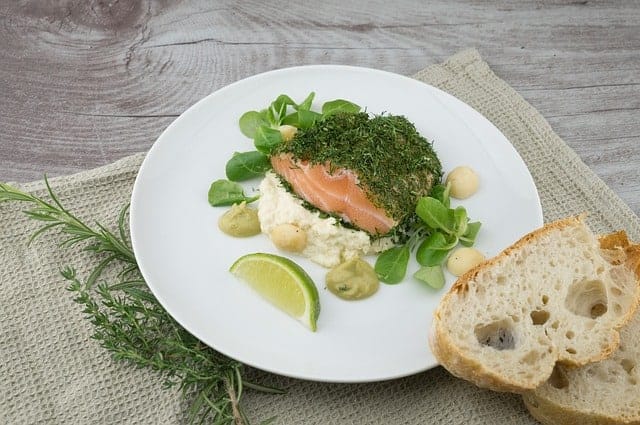 Irish cuisine has been known for years for it's stodge: think boiled bacon and cabbage, potato dumplings and stew; but over the past few years it has become so much more than soda bread, farmhouse cheese and colcannon (cabbage with kale and potatoes if you didn't know!) A new wave of chefs are making the most of its seafood bounty with Wild Atlantic salmon, oysters, scallops and swordfish on the menu, and to capitalize on that each September Galway hosts an International Oyster and Seafood festival. Want to know what are the must-try dishes whilst you are in Ireland? This post has all the answers.
.
8. You Can Retrace Your Irish Roots (if you have any!)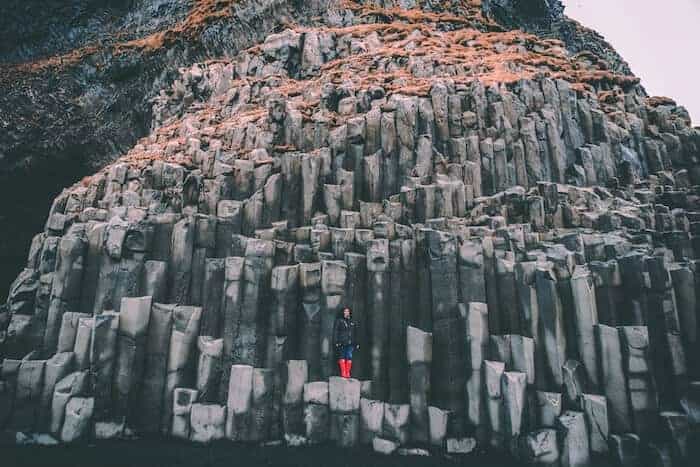 And the chances are that you do. If you are from the USA, Canada, Australia or any other far-flung shore once part of the British Empire, there is a high possibility that at least one of your ancestors used to reside on the Emerald Isle. Tracing your roots has become quite popular in recent year with online services such as Ancestry.com, but if you want a real up-close-and-personal-feet-on-the-ground kind of heritage exploration, CIE Tours can help you get to the heart of any question you might have.
.
9. It has some of the Oldest Pubs in the World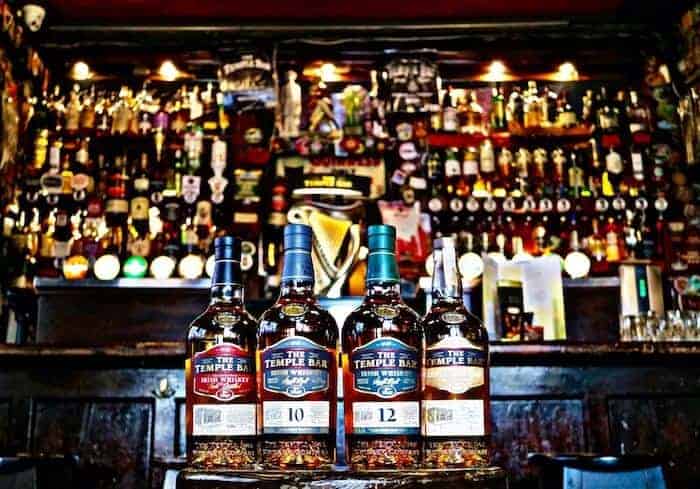 From the Brazen Head Pub (est. 1198 – 816 years ago!) to the Temple Bar, Ireland has some of the oldest and most iconic drinking establishments in the world. For a country that ranks 3rd in the world in the beer drinking stakes, right after the Czech Republic and Germany, it is not surprising that the humble pub has played and continues to play a major role in society. The national drink is officially Guinness Stout, and there are various Irish whiskeys and craft beers that remain crowd favorites. But whatever your tipple, you'll never be far from a bar where you can enjoy the live music and wonderful atmosphere that is stereotypical of an Irish pub.
.
.
So there you have it – hopefully we've given you enough travel inspiration & travel tips to help encourage you to plan your trip to Ireland.
Don't forget to let me know you're own highlights once you're back!

Oh, and if you enjoyed reading this post please share on Facebook, tweet or pin – I'd really appreciate it! Click the P in the share bar for a full size image!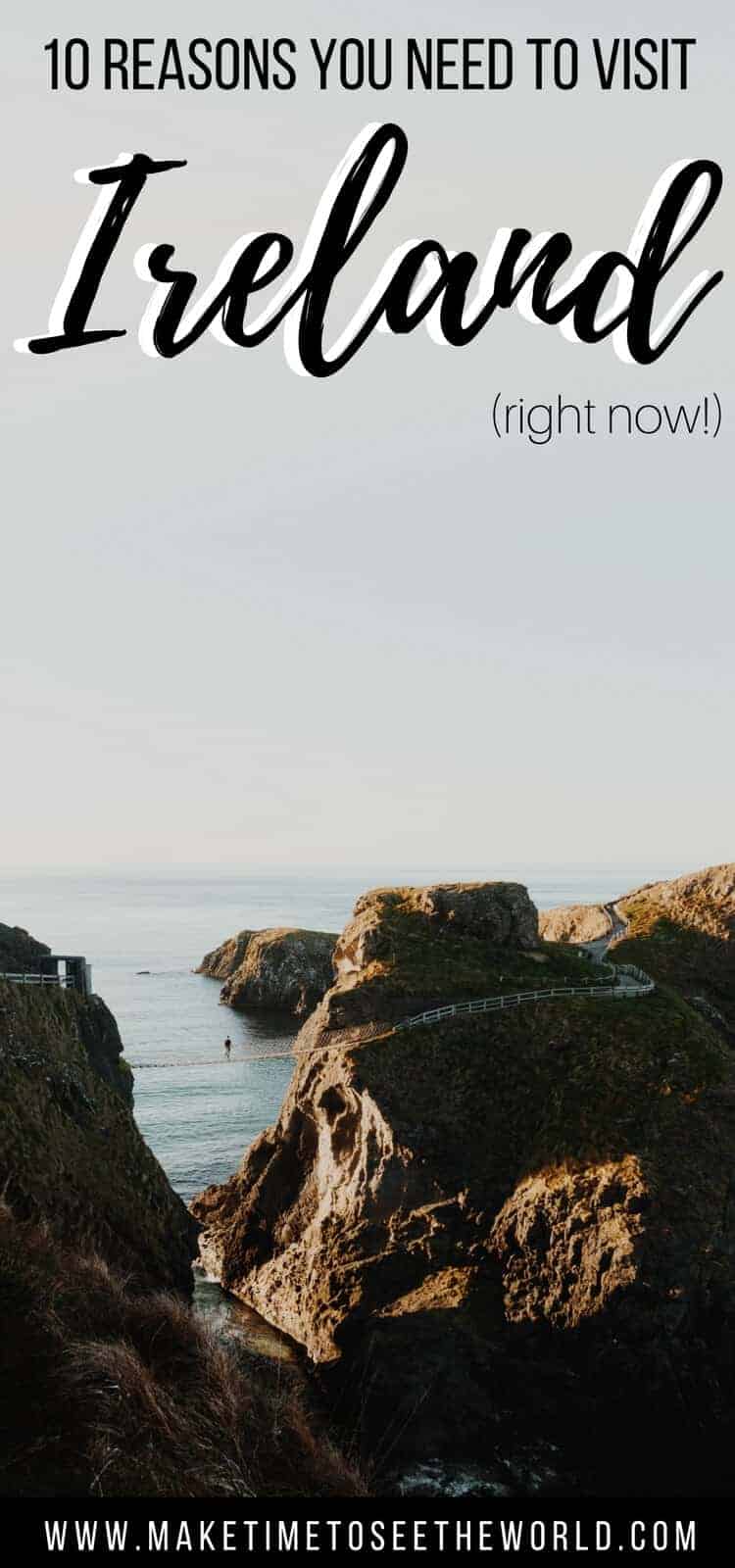 READY TO EXPLORE MORE OF EUROPE? YOU MIGHT BE INTERESTED IN THESE ARTICLES
Hi There! Thanks for reading our travel guide to 10 Reasons To Visit Ireland Right Now. I just wanted to let you know that this post contains affiliate links, which means if you purchase something after clicking a link, I may get a small commission – which is at absolutely no cost to you. If you enjoyed this article and are going to be searching for some of the things I mention anyway, I would love it if you could click through from the links above & thank you in advance! Read my full Disclosure here. Thank you for reading the MakeTimeToSeeTheWorld Travel Blog.