Russia is a curiosity among travelers. Images from the Red Square and St Basil's Cathedral have long been a draw-card for visitors and the often dark dramatizations in movies have only served to pique people's interest all the more. As it becomes (marginally!) easier to visit this secretive nation, more and more people are getting the chance to discover all the incredible places to visit in Moscow, Russia's capital along with its second most visited city of St Petersburg, and we've put together this Moscow Travel Guide including how to get around, where (and what!) to eat and the top things to do in Moscow to get your Russian odyssey off to a great start.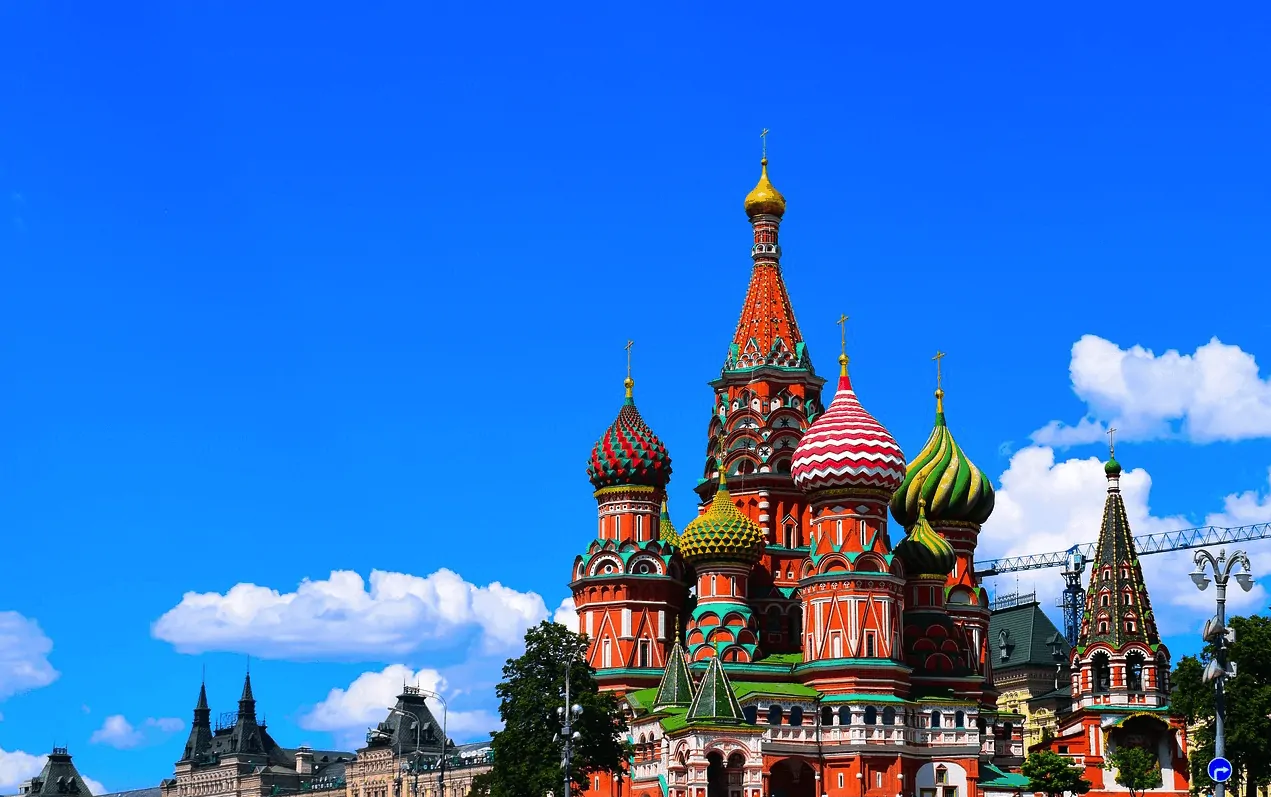 Disclaimer: Almost all posts on this site contain Affiliate links, and this one about the Incredible Places to Visit in Moscow + Moscow Travel Guide is no different. This means that if you click on any of the links in this post (and make a purchase) I may receive a small commission at absolutely no cost to you. Each post is carefully crafted to (hopefully!) answer all your questions and recommendations are made where we believe they will improve your trip and help with your planning. As such we thank you in advance should you decide to click & buy. Read my full Disclosure here.
A Guest Post by Campbell & Alya @ Stingy Nomads
Incredible Places to Visit in Moscow
Take a boat ride on Moscow river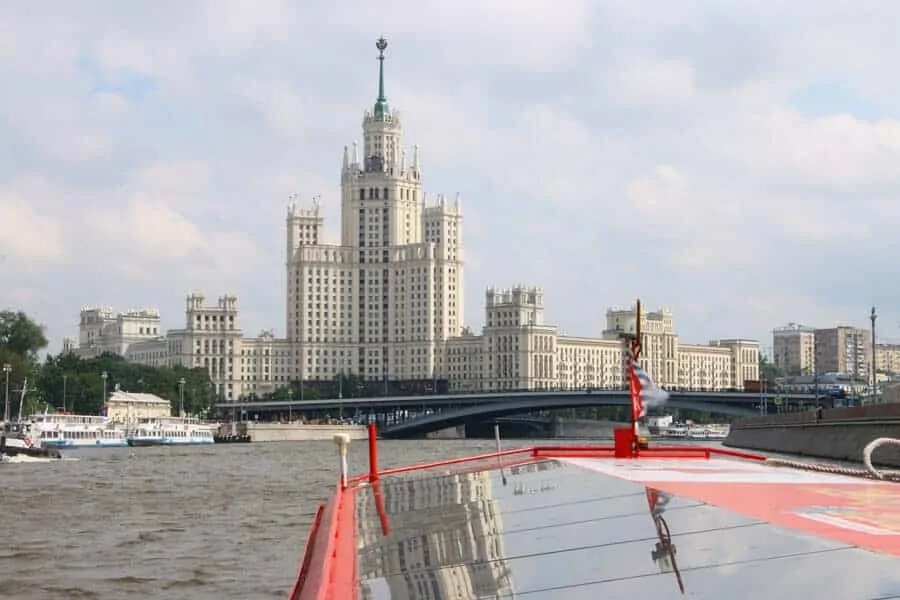 Moscow has only one river though it's quite big and goes through the city center which gives you a chance to see the main sites from a different angle. There are many variations of the cruises from a standard river excursion to luxury yacht trips with music and dinner. A standard tour takes 2 hours with audio guide on board in several languages. The highlights of the trip; Kremlin, St.Basil's cathedral, Peter the Great monument, cathedral of Christ the Saviour. You can get better shots of some of the main Moscow attractions from a boat, a great way to spend a couple of hours on a nice summer day enjoying beautiful views. All boats have a restaurant/bar on board and you can combine a trip with lunch or dinner. Prices for a boat tour starts from US$10. Tip! Price is negotiable at the pier – try to lower it down to US$10.
.
Go underground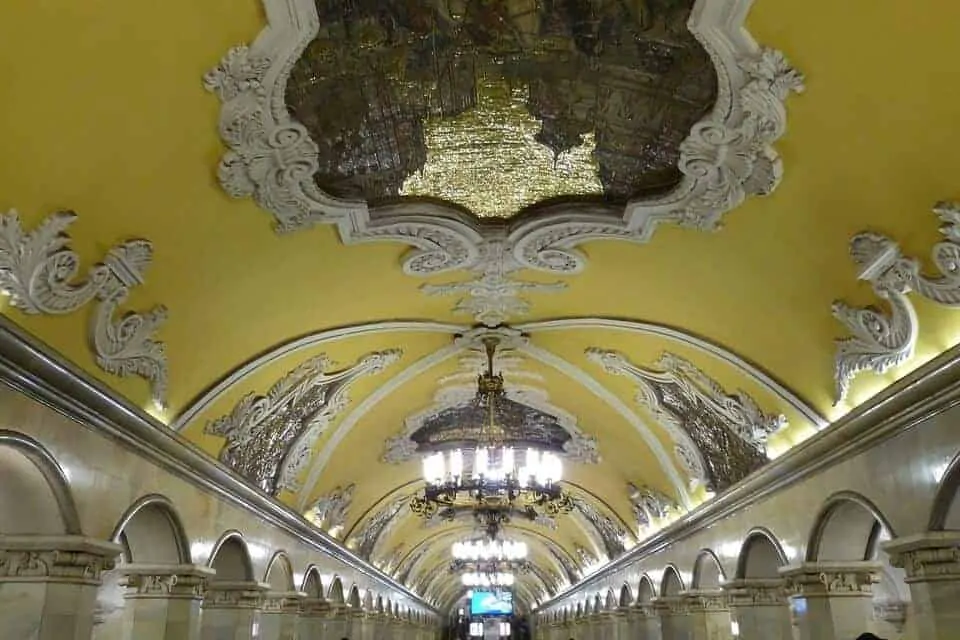 The Moscow metro is famous as one of the most beautiful metro systems in the world. Some of the stations literally look like palaces; decorated with paintings, mosaic, marble columns and sculptures. The most beautiful metro stations of Moscow metro are Komsomolskaya, Kievskaya, Mayakovskaya, Novoslobodskaya, Ploshchad Revolyutsii. The best time to explore it is early morning on weekend to escape crowds. Moscow metro is not only beautiful but cheap, one ride will cost you US$1, there is no time or distance limit on it if you want you can spend the whole day wandering around the stations. The Moscow metro system has 212 stations, it's the second longest metro system in the world, 360 km.
.
Visit The Red Square and Moscow Kremlin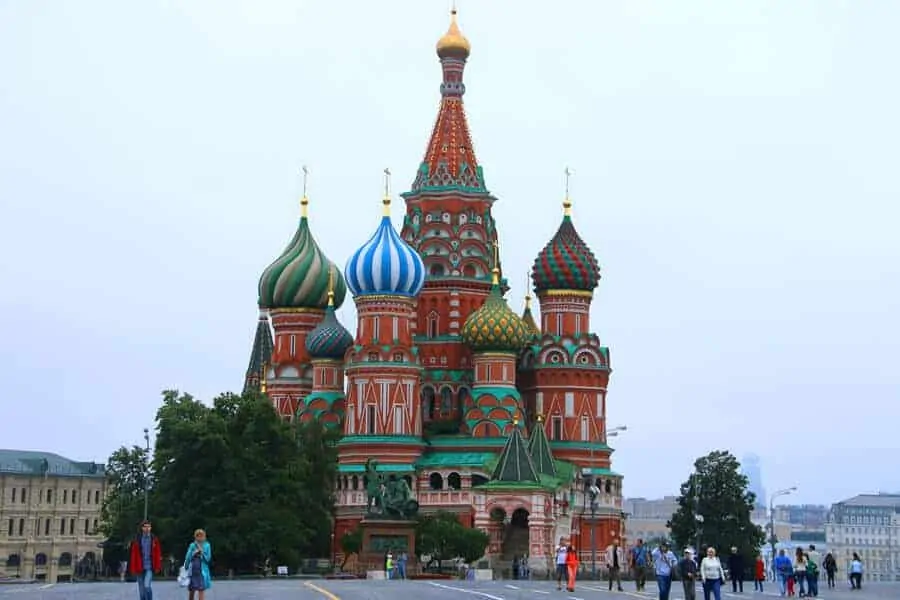 No visit to Moscow can be complete without at least seeing the Red Square (Krasnaya Ploshchad) and Kremlin. Kremlin is a big complex that includes many administrative and historical buildings; Ivan the Great Bell Tower, the Tsar Bell, the Grand Kremlin Palace, the Armoury building, Palace of Facets and several churches and cathedrals. The best time for taking photos on the Red Square is very early morning, between 5am and 6.30am, especially on weekends, when you get a chance to see it without people. It's a very strange feeling to be alone or almost alone at this normally very busy place. Favorite tourists' attraction St.Basil's cathedral occupies one of the square's corners. You won't miss its colorful bright towers and cupolas. According to the city legend St.Basil's architects were blinded by order of Ivan the Terrible to make sure they wouldn't build anything similar again. It did work for a few centuries till the end of 19th century when Church of the Savior on Blood was built in St.Petersburg. It's not the exact copy of St.Basil's but has very similar structure and style, tourists often confuse them.
.
Do a free walking tour
Like any other big and touristy city in the world Moscow has free walking tours, there are several in the city, quite a few in English. A Walking tour is the best way of getting to know a new city and to meet people. A standard walking tour covers the city center; the Red Square Moscow, Senate Palace, Kremlin, Alexander Garden, Sparrow Hills and surroundings. Tours duration between 1h30min to 2h. Most tours start in the morning it can be a good start for exploring Moscow. Recommended tip from US$4.
.
Check out Moscow nightlife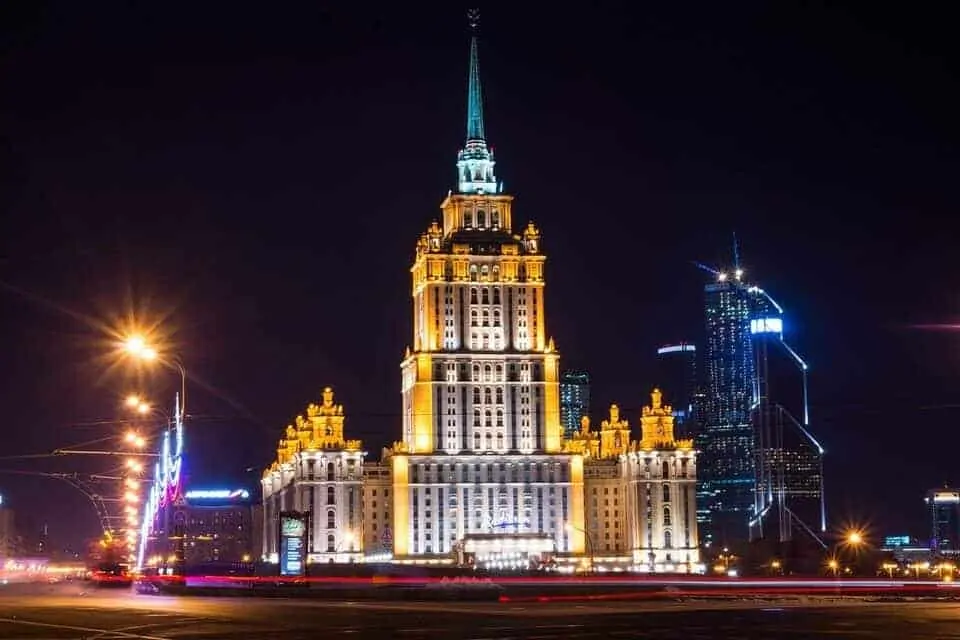 For nightlife lovers Moscow is a great place to come, here you'll find clubs and bars opened 7 days a week not only on weekends. From very expensive and fancy clubs to traditional bars. One of the best Moscow night clubs are Krysha Mira (Roof of the World), Propaganda, Icone, Forte Music Club. Girls, don't forget your high heels and make-up, Moscow nightlife is a fashion show you don't want to look like a weird one dressed in jeans and T-shirt.
.
Wander in Gorky Park
The full name is Gorky Central Park of Culture and Leisure, the name is quite self-explanatory, here one can find many different activities from skateboarding, rollerblading, cycling to playing football, rowing, running and visiting exhibitions or lectures. The park was opened in 1928, it occupies 120 ha along the Moscow River, a Moscow version of New York's Central Park. A great place to come in summer on a weekend day in the city center. You can rent a bike or a skateboard if you don't have one. There are several restaurant and coffee shops inside the park most of them offer healthy, vegetarian or vegan food.
.
Explore Moscow suburban parks and palaces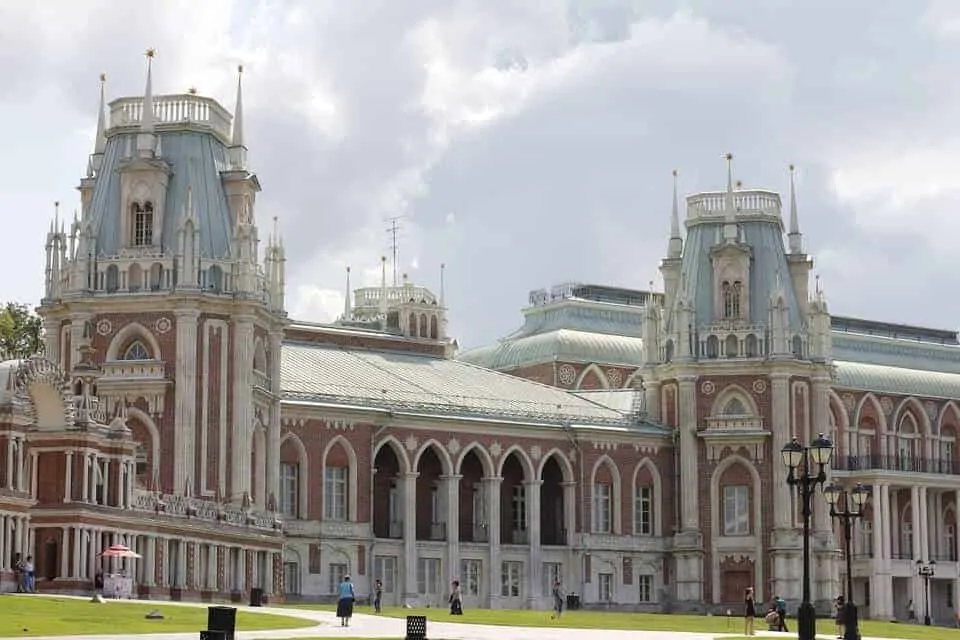 Take a day off the bustling city and go to one of the picturesque parks to enjoy the tranquility and beauty of the royal residences. Two main complexes to visit; Tsaritsyno and Arkhangelskoye. Tsaritsyno Park is one of the most accessible parks, from the city center you can get here by metro (m Tsaritsyno), it takes about 30 min. to get from the center. Tsaritsyno is a beautiful complex founded in 1776 by Catherine The Great as a summer residence. You can easily spend here a half of a day walking around the park and visiting the main palace and feeding curious squirrels. Arkhangelskoye Palace and park is not as big and impressive but it's a beautiful place and has its own charm.
If a day of Palaces isn't enough, add an evening of fine art at the Bolshoi Theatre – home to famous Russian operas and ballets.
.
Dive into art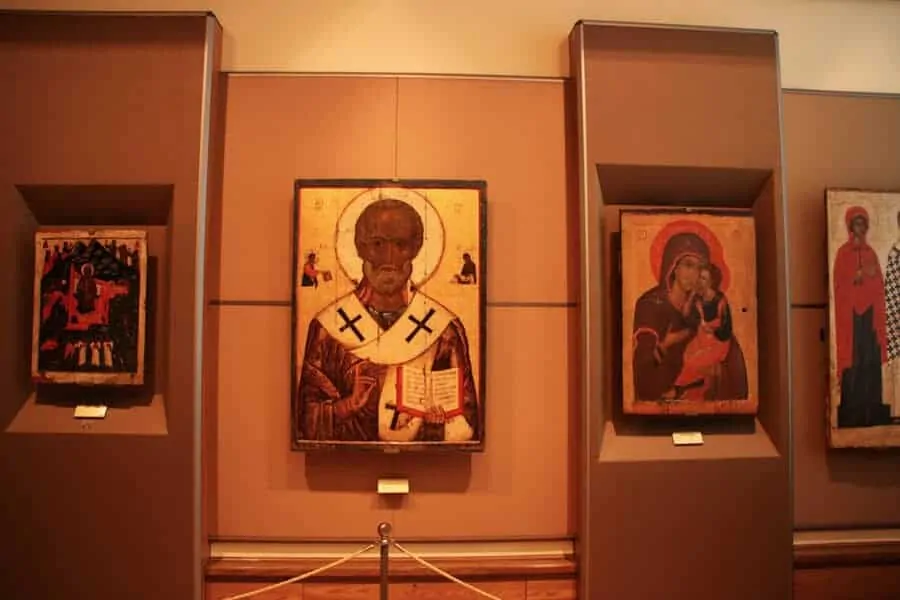 Visit Tretyakov Gallery and Pushkinsky museum (also known as the Pushkin State Museum). These two will take a good part of your day in Moscow even if you just wander through without a guide. Tretyakov Gallery is entirely about Russian art from Rublev's icons to Malevich and Kandinsky. The museum building itself is built in a very Russian style, while in the Pushkin museum you'll find a great collection of the biggest international artists from Botticelli to Picasso. Both museums often have temporary exhibitions.
.
Stroll through GUM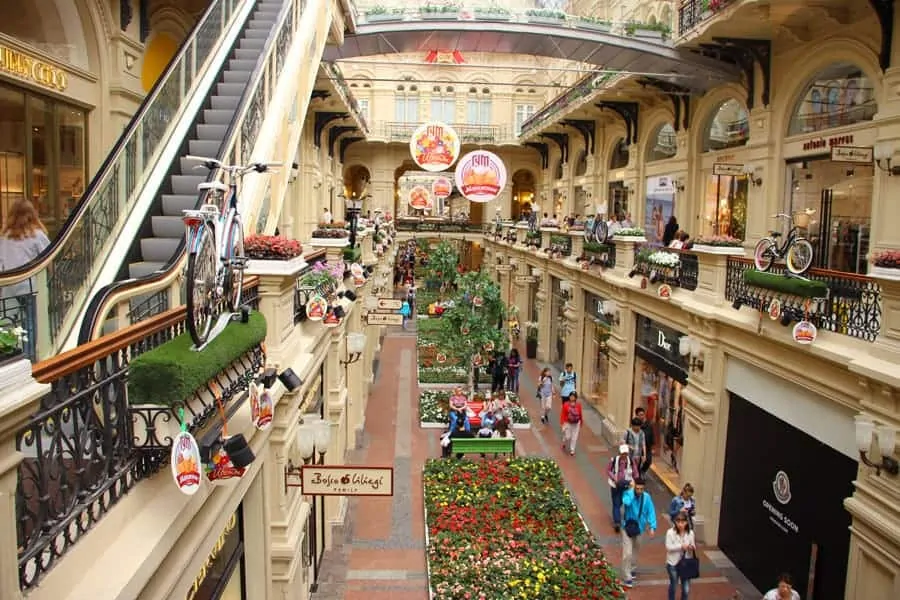 Moscow has always been a trade city so don't be surprised to find a huge mall, though old-style, right at the Red Square. At least for me born in St.Petersburg to have a mall at the main city square seems strange. Famous GUM (department store) was the main country shopping center during Soviet era and a dream place for ordinary people, not anybody could get in there. Nowadays it's a home for the most expensive and fancy brand shops you can imagine. At night from the outside it looks like a fairy tale castle with thousands of lights all over the building.
.
Go off-the-beaten-track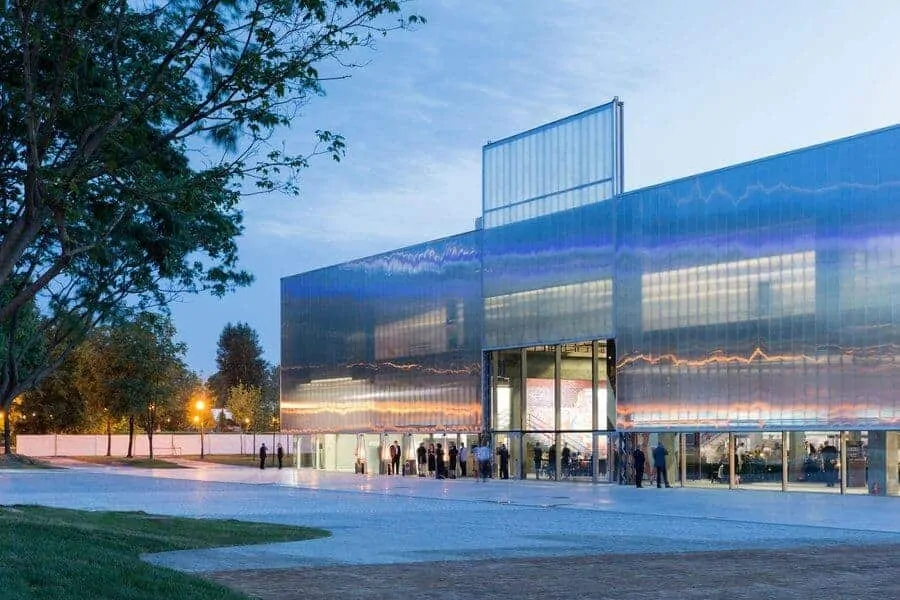 Moscow is not all about the Kremlin, churches and a traditional art gallery, there are contemporary art centers, street art museums, alternative music clubs and hipster places. One of the most popular and famous is Garage Contemporary Art Museum founded in 2008 by Roman Abramovich and Daria Zhukova. All the biggest contemporary art events, performances and exhibitions in Moscow usually take place here. Photography lovers will enjoy Multimedia Art Museum Moscow (MMAM), a big modern space where you can see photos and video installations from famous artists; Helmut Newton, Brassai, Annie Leibovitz.
.
How To Get Around Moscow
The best way to get around Moscow is definitely metro – it's the fastest and the most efficient mean of transport in Moscow. It gets crowded in rush hours; early morning and evening but it moves. The metro system and trains cover the whole city and suburbs. It's easy to use, the stations are well connected. Road traffic in Moscow is terrible sometimes even at night time never mind during the day.
To get to the airports (there are three in Moscow; Domodedovo, Sheremetyevo and Vnukovo) use Aeroexpress trains that connect city center with the airports. It takes between 35 to 45 min. to get to the airport, depending which one you're going to. Train ride costs US$8 one way.
.
Where to eat traditional Russian food in Moscow
In Moscow it is easier to find a sushiб pizza or new trend burger restaurant than cafes and restaurants that serve traditional Russian cuisine and usually these are expensive places catering for tourists.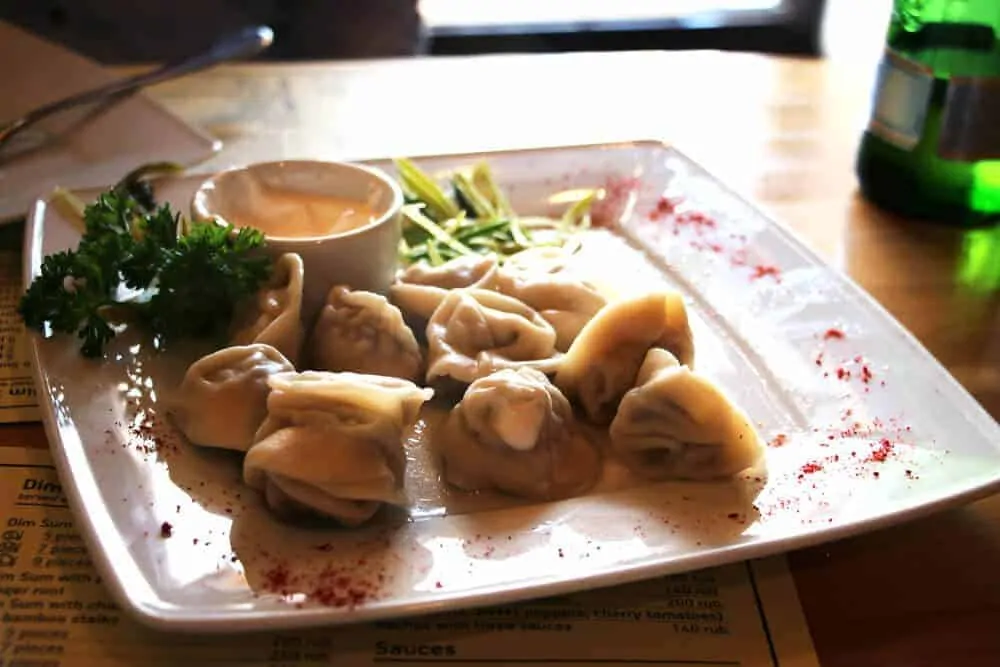 Lepim i Varim – a budget option in the city center to try traditional Russian cuisine, mainly pelmeni (local version of dumplings) with beef, lamb, chicken, fish and vegetarian with cheese. Av.bill US$6-10. More like a fast food place nice for a quick lunch in between sightseeing.
Restaurant Matreshka and its chef are focused mainly on the traditional Russian cuisine of the second part of 19th century. Exclusive food, modern interior and good service. Av.bill US$35.
For a good and budget meal I'd still suggest to check out one of the burger places e.g. Bear Burgers, US$8 for a meal; Хищnik Burgers – a burger bar with big variety or craft beers, US$10 for a meal. For vegetarians and vegans Fruit & Veges – a good not fancy but budget option to get a meat free meal, US$6.
.
Where Else to Visit in Russia?
Most tourists that come to Russia usually visit the capital, Moscow or arrive via cruise to the old imperial capital of St.Petersburg. The two capital cities have a different history, architecture style and vibe. St.Petersburg is one of the youngest cities in Russia, in 2018 it turns 315 years, compared to Moscow's 870 years. Moscow is definitely more of a typical Russian city, with a traditional architecture style, it's always been a trade and business center of the country. St.Petersburg is more planned and structured, it was built as a new European capital of Russia and had this status for 206 years. Many European tourists find Moscow more interesting, more Russian, different from other European cities.
Moscow is a good place to start a Russian trip, it's connected by air, railway and roads with many cities and places all over the country. You can go north to St.Petersburg and Karelia region; South to chill on the beach in Sochi or explore the Caucasus mountains and maybe even climb Mount Elbrus, the highest peak in Europe. Or go all the way East on famous Trans Siberian railway to Mongolia or China to continue your adventure.
.
So there you have it – hopefully we've given you enough travel inspiration & travel tips to help you plan your trip to Moscow, and shown you the best places to visit in Moscow whilst you are there! Don't forget to let me know your own highlights once you're back!

Oh, and if you enjoyed reading this Moscow travel guide please share on Facebook, tweet or pin – I'd really appreciate it! Click the P in the share bar for a full size image!
READY TO EXPLORE MORE OF EUROPE? YOU MIGHT BE INTERESTED IN THESE ARTICLES
Hi There! Thanks for reading our travel guide to The Best Places to Visit in Moscow + Travel Guide. I just wanted to let you know that this post contains affiliate links, which means if you purchase something after clicking a link, I may get a small commission – which is at absolutely no cost to you. If you enjoyed this article and are going to be searching for some of the things I mention anyway, I would love it if you could click through from the links above & thank you in advance! Read my full Disclosure here. Thank you for reading the MakeTimeToSeeTheWorld Travel Blog.