Love travel & want to get off the typical tourist trail? These destinations are for you! With hidden gems in Europe, Asia, Noth and South America AND Oceania
It's that time of year again folks! The New Year means lots of inspirational travel posts to kick start your wanderlust. And I'm sure by now you've seen your fair share of the 'best places to visit in 2022' articles. You know the ones, packed full of destinations that everyone visits and are firmly on the tourist trail. (Check out these ones from Flight Centre and CNTraveler for more of that!). But this one is different.
There is a great big wide world out there with hundreds of amazing places to visit that nobody really hears about and so we've decided to round up the best of them in our guide to the top 23 Off the Beaten Path Places to Visit in 2023 (for when it is safe to travel again!)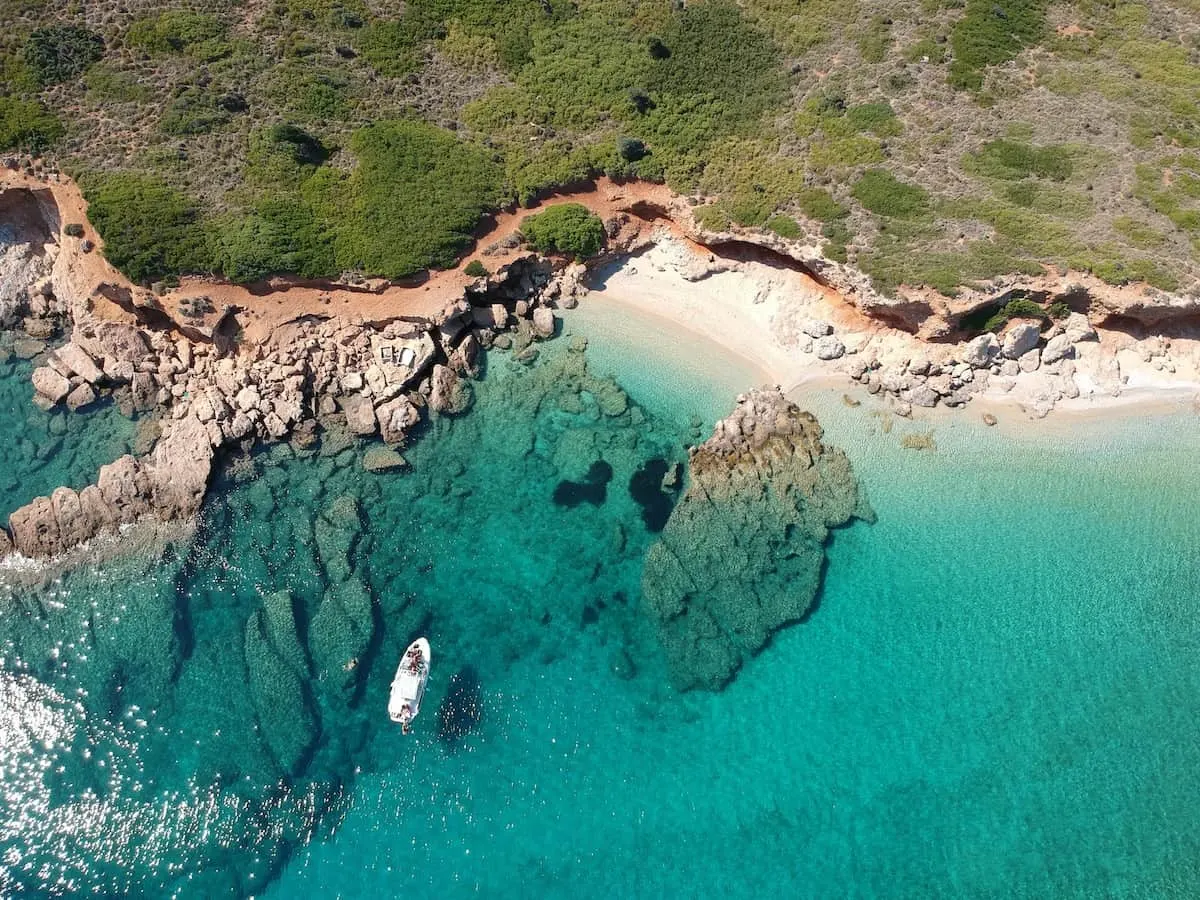 Disclaimer: Almost all posts on this site contain Affiliate links, and this one about 23 Off The Beaten Path Places to Visit in 2023 is no different. This means that if you click on any of the links in this post (and make a purchase) I may receive a small commission at absolutely no cost to you. Each post is carefully crafted to (hopefully!) answer all your questions and recommendations are made where we believe they will improve your trip and help with your planning. As such we thank you in advance should you decide to click & buy. Read my full Disclosure here.
.
Best Off the Beaten Path Destinations in Oceania
Samoa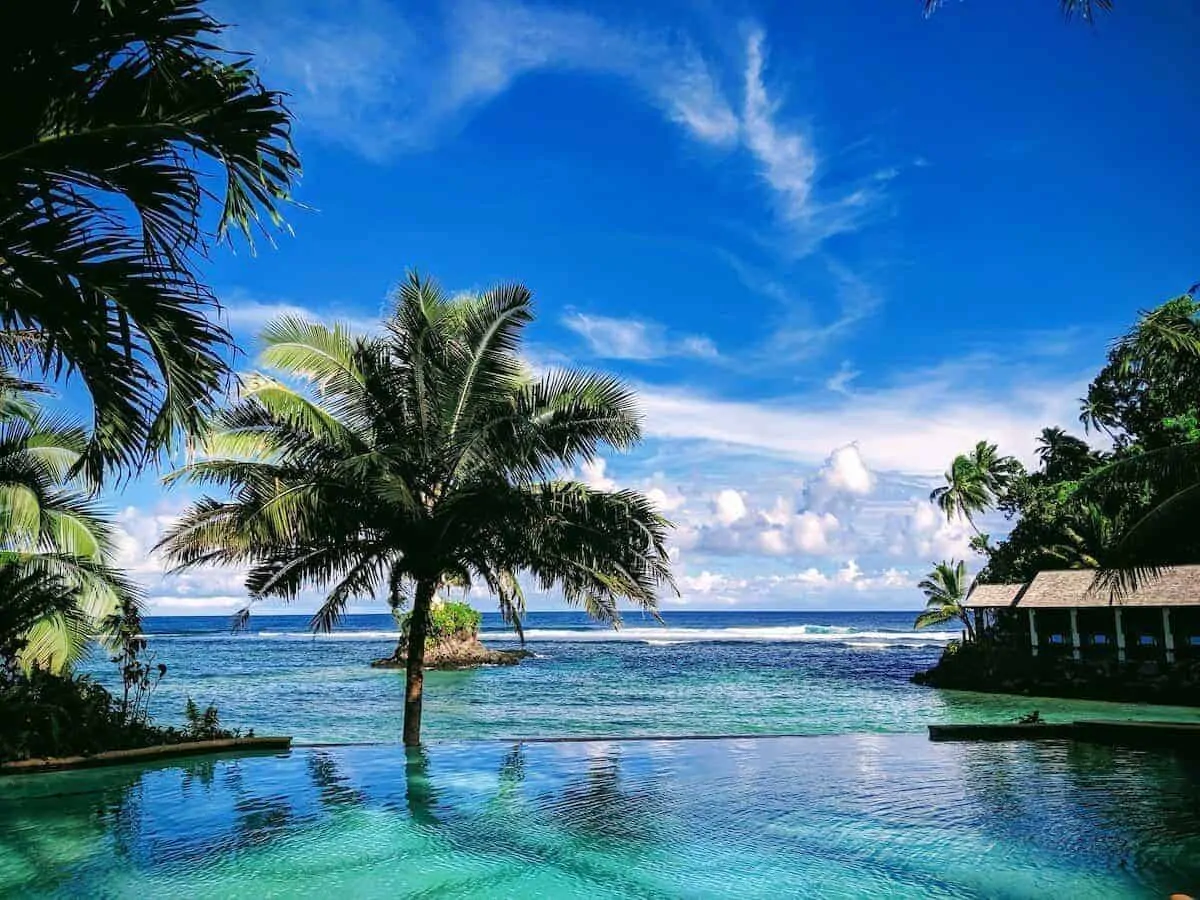 Undiscovered, untouched, and absolutely beautiful, Samoa a country that sits practically on the international date line and is one of the first to welcome in the New Year. Made up of 10 islands – 2 large (Upolo and Sava'i) and 8 smaller islands (although only 4 are inhabited), you could easily drive around all and only see a handful of tourists (if any in some areas!). And the lack of tourists is just one of the things that make Samoa amazing!
There are also some fabulous places to stay – from resorts to beach bungalows and everything else in between; some amazing things to do – from natural wonders such as ocean trenches and epic waterfalls, to beautiful beaches and the opportunity to learn about the culture and traditions of the beautiful Samoan people. Are you intrigued? You should be! And to get you in the mood, here are some essential Samoa travel tips to give you a heads up about to know before you go!
Vanuatu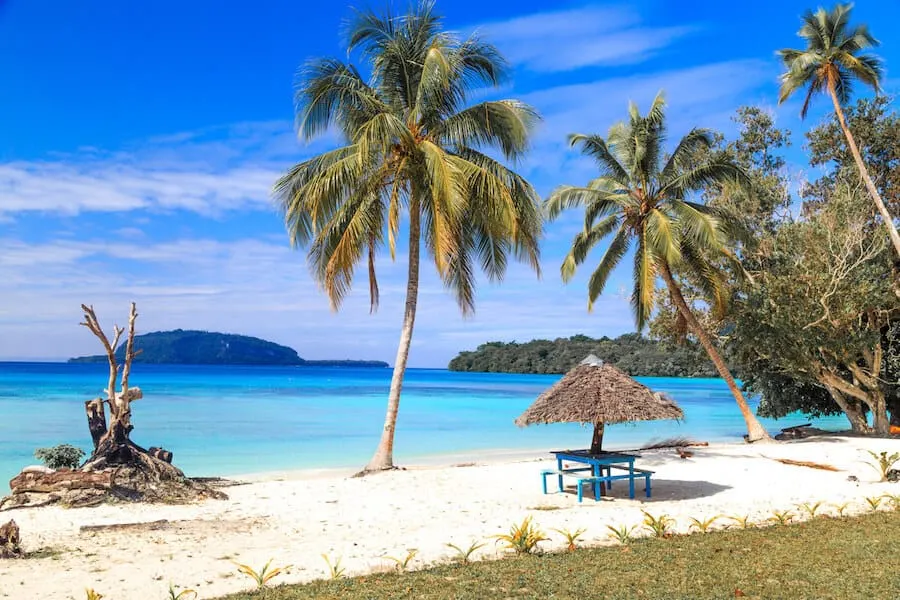 Contributed by Cat from Walk My World
If you're looking for the real South Pacific Island experience without the crowds of Bora Bora or many places in Fiji, then head to Vanuatu. On this archipelago you'll find stunning white sand beaches, perfect blue holes, explosive volcanoes and world-class wreck diving. There are so many incredible islands to choose from but our pick for a mix of adventure and ease of independent travel is Espiritu Santo.
Hire a car and the island is yours to explore. Head to Lonnoc Beach for possibly the most incredible white sand and turquoise water you will ever set eyes on, and chances are you won't be sharing it with another soul. Once you've had enough of the beach, you can explore the jungle interior and head to one of the island's many blue holes. If you do bump into anyone it's likely to be one of the incredibly friendly locals using a rope swing to catapult themselves into the iridescent blue water.
Head there quick before the rest of the world realizes what they've been missing out on.
.
Christmas Island, Australia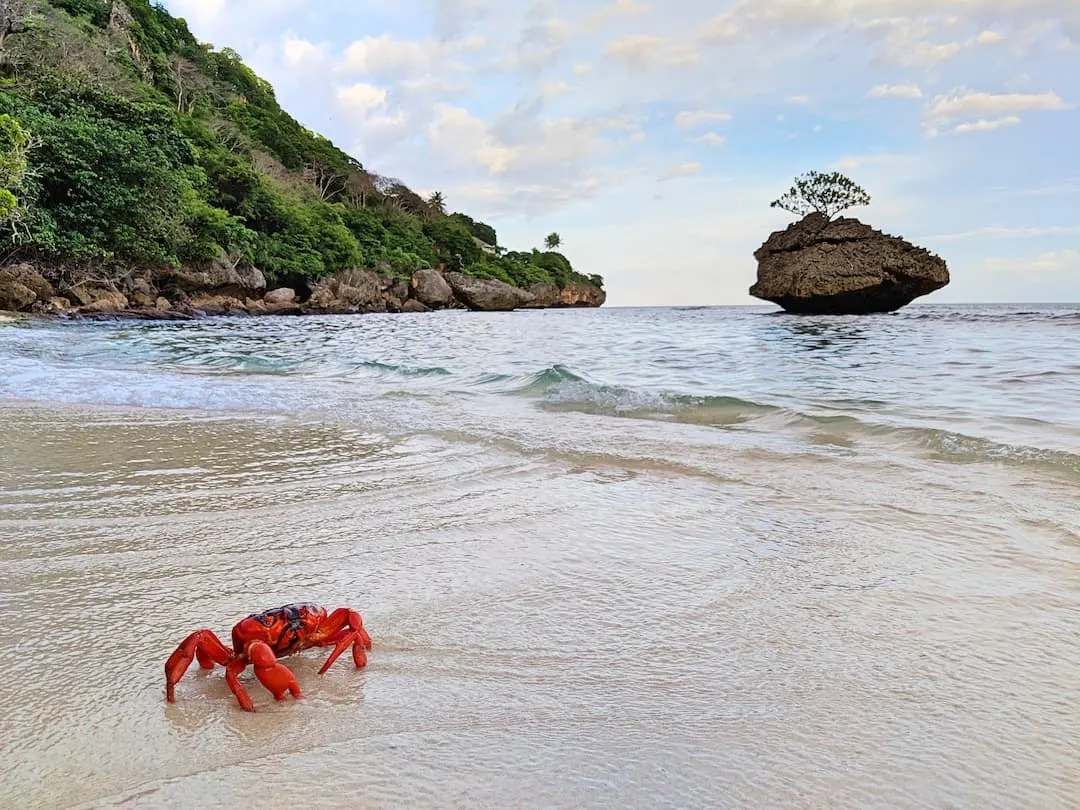 An external territory of Australia, Christmas Island is an eco-paradise just waiting to be explored and should definitely be on your list for 2020. And with yearly tourism figures not breaking 5 figures, it's one of the most off the beaten path places in Australia!
Most famous for the 50 million red crabs that inhabit the
island
, and their spectacular annual migration, there are several more endemic crab and bird species on land plus dolphins, whale sharks, manta rays and hundreds of species of fish swimming around it's 80km of coastline.
Add in incredible walks through the
Island
's National Park, beautiful beaches and caves hidden along the coast and a fabulous community feel created by the Australian, Malay and Chinese residents living in harmony, and you've got an Island paradise just waiting to be explored.
Start Planning your trip to
Christmas Island here.
.
Tonga
Contributed by Nicole from TravelGal Nicole
Tonga is one of those places that doesn't receive a lot of love (except during the Olympics when their flag bearer made the headlines) but the small Pacific country has over 170 islands with unspoiled beauty and an authenticity like no other, it is also one of the few places in the world where you can swim with humpback whales.
I flew to the island of Ha'apai, Tonga which has a real laid back feeling, beautiful palm trees, and a reef right outside our accommodation. I spent a week swimming with the whales as they come to Tonga for the shallow waters to birth their calves. That's right, this is not a whale watching excursion, you can actually get in the water with the whales and swim with them. That's when you realise just how bug they are and I kept saying in my mind I can't believe I'm doing this!
One of my favorite experiences from the week was a tour hour 'hang' with a mother and calf. You often see the baby whales first as they have to come up for air more often than their mothers. The mother was just chilling at the bottom of the seas floor whilst the calf would come up to the top for a breath and then come check us out before returning back to its mother. Its almost like a 'beam me up' moment as the calf goes up and down as they can only hold their breath for 5-10 minutes whilst the mother can hold their breath for 30-40 minutes. Definitely a must do experience.
.
The Solomon Islands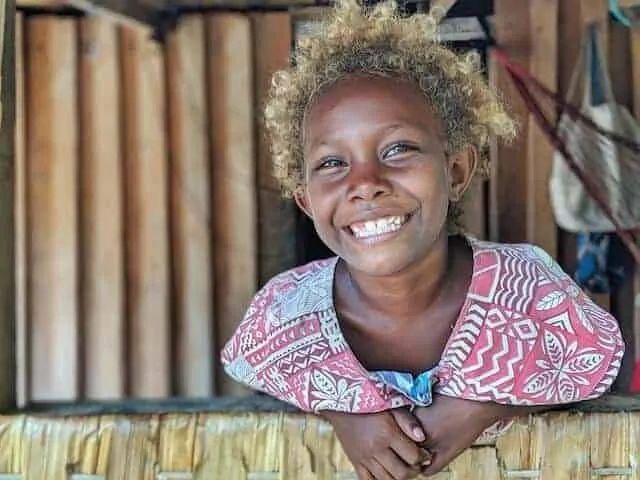 Just a short 2.5-3 hour flight from Brisbane, the Solomon Islands lie in the heart of the South Pacific. Welcoming only 25,000 (approx) tourists a year, visiting this island nation is a true off the beaten path destination. Made up of 992 islands, it is a haven for those wanting to get away from it all.
Wifi is practically none existent outside of 'major' cities and with some of the most incredible diving on the planet, plus the kastom culture of the the locals, it is like stepping back in time. Read all about my Discovery Cruise (and why it is easily the best Solomon Islands holiday) here.
.
Best Off the Beaten Path Places to Visit in Europe
Ortigia, Sicily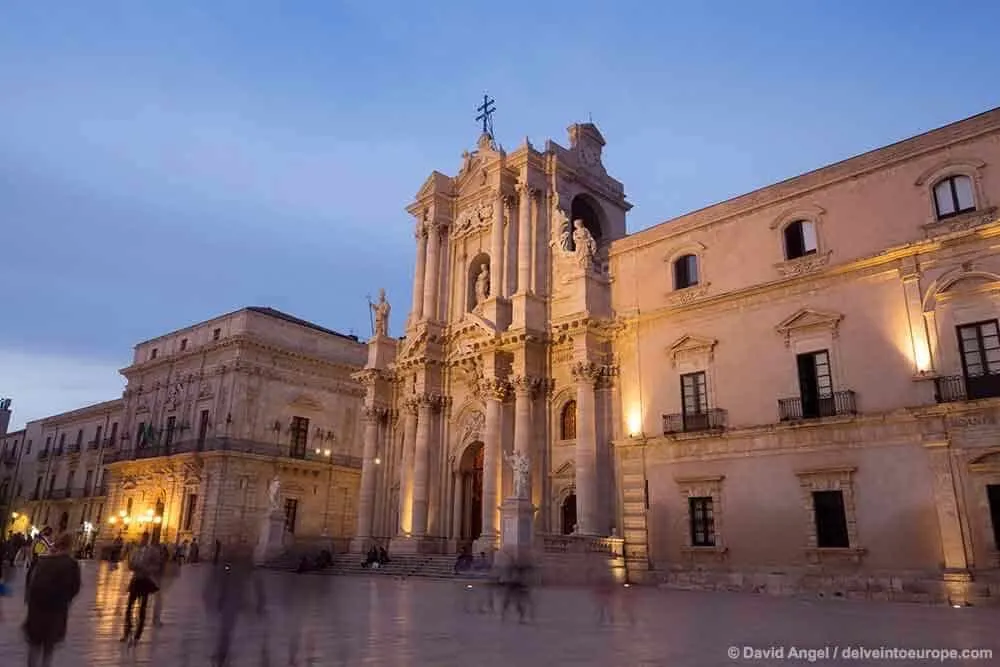 Contributed by David & Faye from Delve Into Europe
It's hard to imagine a city that could once lay claim to being the most powerful in the world, but it's true of Siracusa (often Anglicised to Syracuse), in the south-east corner of Sicily, which in the 5th century BC dominated the Mediterranean.
Siracusa is now a small provincial city, often missed by visitors to Sicily drawn more towards Palermo or Taormina. The modern mainland part of the city has some of the most extensive Greek ruins in Italy, but the best of the city is in the tiny offshore island of Ortigia (also spelt Ortygia), its ancient core with over 2,700 years of history.
Ortigia is one of the best hidden gems in Italy. It's mostly closed to traffic so you can wander the labyrinth of lanes lined with 18 th century Baroque mansions, or the two seafront walks looking out over the turquoise Tyrrhenian Sea.
The fresh produce market on Ortigia is outstanding, with some of the best food you could ever eat on sale. You'll also find cafes and trattorie all over the island, many with tables spilling out onto the streets.
Every night of the week we stayed there, we made sure we stopped by at the Piazza del Duomo. This is one of the most beautiful squares we've seen in Europe, dominated by the Baroque front of the cathedral, opposite which we sat enjoying our coffee and gelato for a fraction of the price you'd pay in more famous squares in Rome or Venice.
.
Syros, Greece
Contributed by Nathan from Foodie Flashpacker
Syros is a great off the beaten path choice when you want to visit Greece. Unlike the big name islands such as Mykonos and Santorini, Syros is not (yet) overrun with tourists. This means that locals are still genuinely excited to receive tourists to their island.
Syros has everything you'd want in a Greek island holiday- gorgeous beaches, amazing food, lots to see and do, postcard worthy sunsets, and an interesting history to learn about as you explore the area.
I also found the island to be an incredible value as compared to the other areas of Greece that I visited. A typical meal was around 10 – 12 euros or you could find gyros for less than 2 euro. Nice, family run guest houses were 40 euro a night, with a homemade breakfast included. Try comparing those prices to the prices of Mykonos!
Definitely consider Syros if you're wanting to experience the best of authentic Greece.
Olomouc, Czech Republic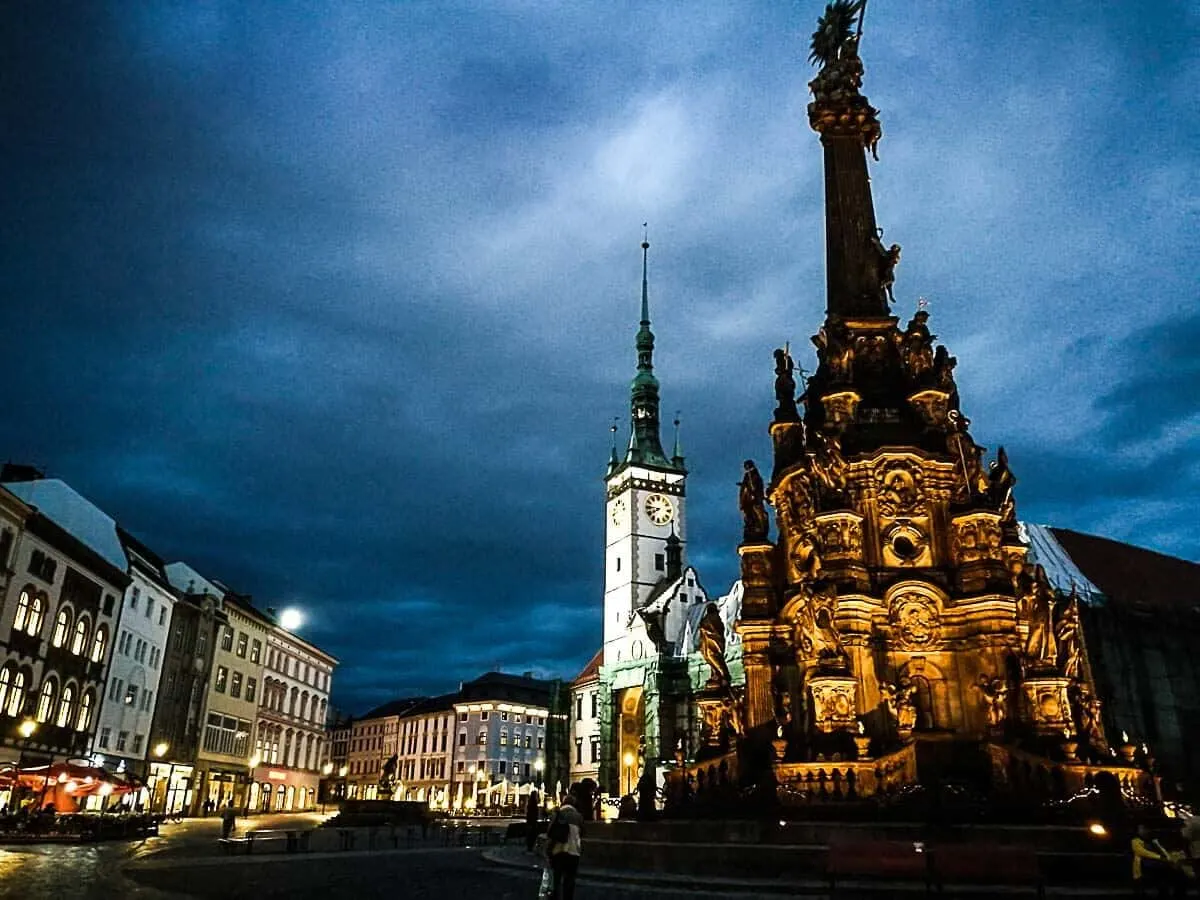 Contributed by Nat from
Love and Road
You must travel to Olomouc now! This tiny charming town in the Czech Republic is still a hidden gem in Central Europe. Imagine cobblestones alleys, Baroque churches in almost every corner, fountains and castles in only one place. Some people dare to say it is a small and unknown version of Prague, I would say that the two cities are stunning and different, and both deserve to be visited.
The Holy Trinity Column in Olomouc is one of the 12th UNESCO Heritage sites in the Czech Republic, but it's not the only breathtaking attraction there. The Olomouc Holy Hill, the Communist Astronomical Clock and the Bouzov Castle make Olomouc an unique and interesting destination. Pack your bags and travel to Olomouc now! Cute boutique hotels, historical sites, the fairytale vibe in the town and the delicious local beer are waiting for you.
Skopje, Macedonia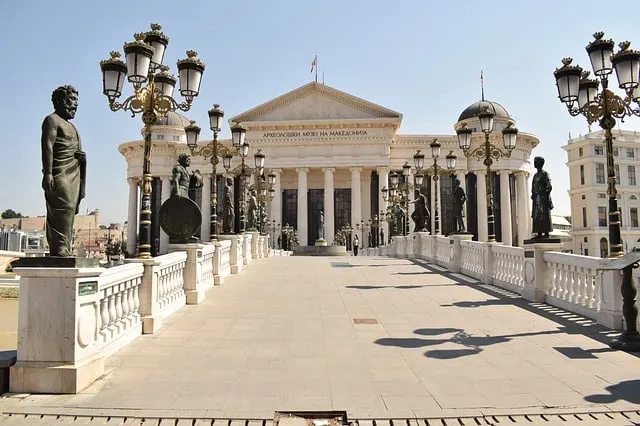 Skopje (Скопје) – the capital of the Republic of Macedonia – is easily one of the best off the beaten path cities in Europe and one that should definitely be on your list to explore in 2020.
A town full of history in it's own right, the 2014 building project implemented by the President has seen the riverside city explode with neoclassical styled buildings that you'd be forgiven for thinking you'd stepped into a previous century. It is quite a sight to see, and has even been described as 'garish' by some, but what it lacks in authenticity is backed up with it's genuine Ottoman and Byzantine-era marvels including the old Turkish bazaar (Čaršija) which is bordered by the 15th-century Kameni Most (Stone Bridge) and the Tvrdina Kale Fortress which marks the highest point of the city and has been Skopje's guardian since the 5th century.
Outside the city walls, visitors can visit The Millennium Cross (Милениумски крст), a 66 metre-high cross situated on the top of the Vodno Mountain which was built as a memorial of 2,000 years of Christianity in Macedonia; and will be entranced by the beautiful Matka Canyon – a gorge packed with medieval churches, monasteries and the remnants of a fortress alongside 77 species of small butterflies endemic to the Balkans and another 18 that have been just discovered are new to science all over the world. Funky, fresh and fabulous, Skopje has a lot going for it. Go there before everyone else does!
.
Best Off the Beaten Path Destination in Asia
Tohoku, Japan
Tohoku is the least visited prefecture in the whole of Japan, and we think that in 2022 it is time to change that! Located at the top of Honshu Island (the main island) it is known for its volcanoes, mountainous terrain and skiing.
There are also temples, stunning hot spring villages – such as Ginzan Onsen, above – and are a great place to hop into your first Onsen. (If you're not sure about hopping in essentially a warm bath completely naked with total strangers, have a read of our guide to How To Onsen in Japan) – it's essentially an Onsen 101!
Dili, Timor-Leste
Contributed by Michelle & Nikki from Cheeky Passports
Although capital cities are rarely considered to be "off the beaten path" destinations, Dili, the capital of the small island nation of Timor-Leste (East Timor), is one city which is rarely included on any traveler's itinerary despite its proximity to other very popular destinations in Southeast Asia and daily flight connections to Bali.
This is probably due to the fact that Timor-Leste itself is largely ignored by those looking for an affordable beach and island holiday with some level of tourism infrastructure. Dili is neither very affordable when compared to cities in the neighbouring countries, nor is it very easily accessible to the casual tourist. Despite its reputation, there are still however, several things to do in Dili on a budget! (click the Cheeky Passports link above for more)
Those, who like us, enjoy traveling to lesser-known regions, may still find sleepy Dili interesting and fascinating. Not only is it home to some beaches (not the most beautiful in the country, admittedly) but it is also a good base from where to start exploring Timor-Leste, with some of its museums providing insight to the country's turbulent past.
If you're looking to get off the beaten path in Southeast Asia, we cannot recommend Dili enough!
.
Kyrgyzstan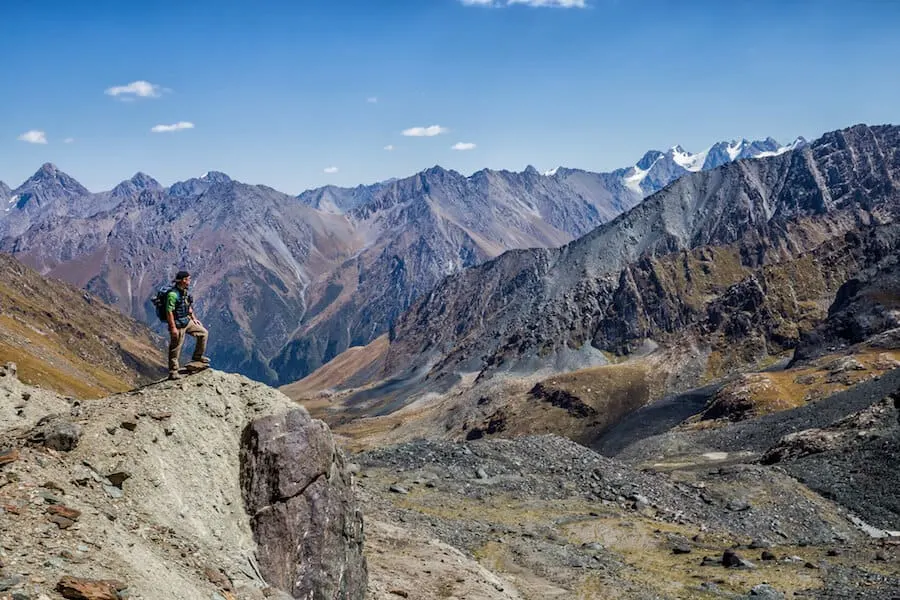 Contributed by David & Lina from Divergent Travelers
Centuries of history have passed through Kyrgyzstan and many people know the country as the great meeting place of the Silk Road. A place where people from all walks of life, culture, religion and race would meet to trade. In that history alone is a reason to explore a country that has so much to offer, you'll wonder why you didn't book a longer trip.
If the intrigue of the history isn't enough consider that you'll get an intimate look at the lives of the nomadic people of Central Asia while you learn about their traditional games. You'll rub elbows with masters of Eagle hunting, a tradition that has been passed through generations. You'll trek mountain ranges so remote and so rarely visited that you'll feel alone in the world. Tying it all together with cuisine that will surprise you and smiles so warm you'll have no choice but to smile back.
Kyrgyzstan may be off the beaten path, but you'll be rewarded for the adventure.
.
Tajikistan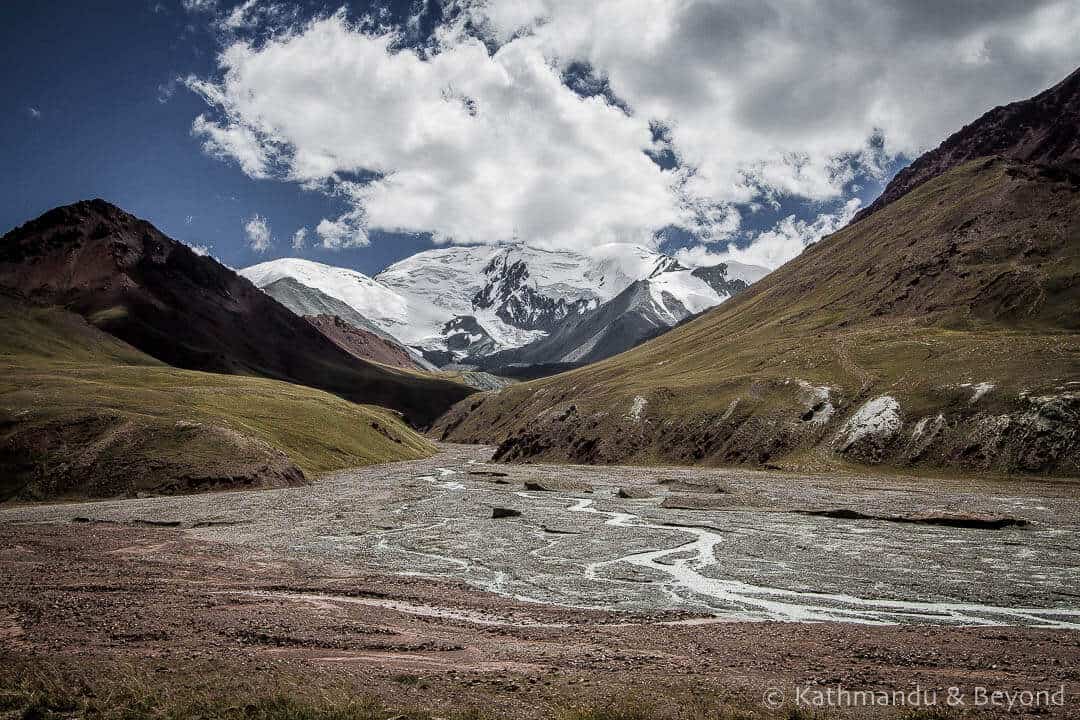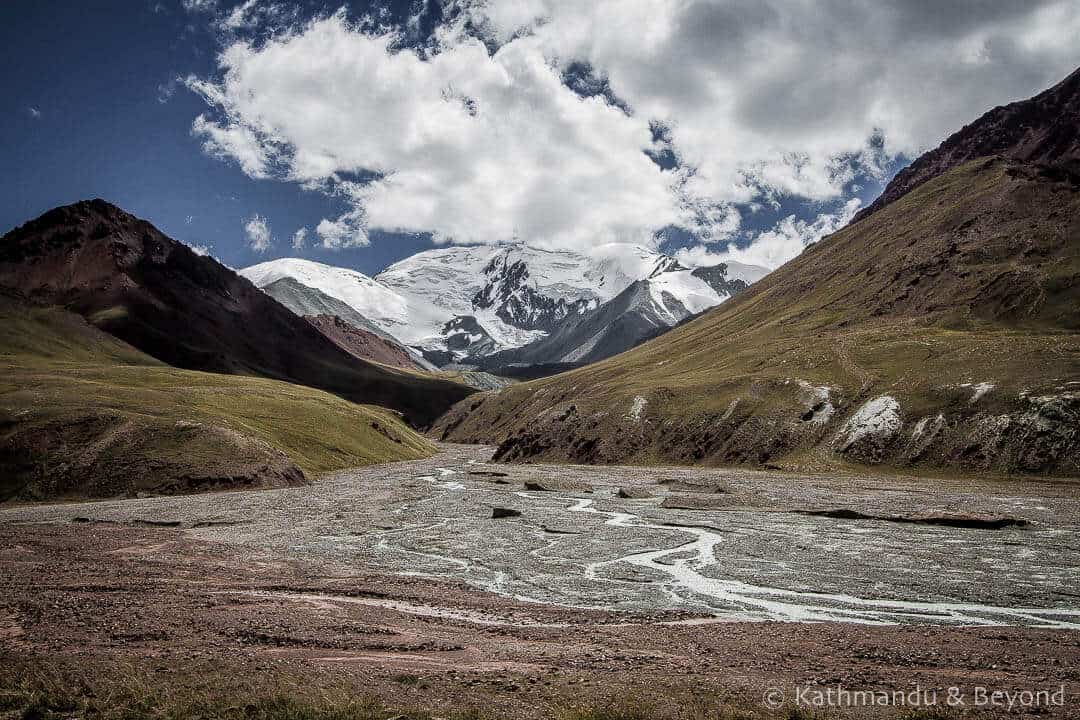 Contributed by Kirsty from
Kathmandu & Beyond
Tajikistan may be landlocked but the lack of ocean is more than made up for with mountains, grassy plains, lakes and rivers.
Out of all the off the beaten path road trips we've taken, the journey through Tajikistan is one of the most visually stunning. The most captivating (and adventurous) parts of the country is the 'road' along the Pamir Highway and through the Wakhan Valley; the latter part cutting through mountains and following the river which forms a natural border between Tajikistan and Afghanistan.
True to form when it comes to off the path travel, Tajikistan is not a luxury destination. You'll need to tackle this road less travelled either by 4WD or on two wheels (bicycle or motorbike) as the route is often unpaved and rough. Aside from the spectacular scenery, a highlight of Tajikistan is the warm hospitality you'll experience in rural parts. Avoid hotels – you may have to anyway as they don't exist in out of the way places – and stay in local homestays where you will be provided with a mattress and a pile of blankets, a home-cooked meal and a bucket of hot water to bathe in. And of course, plenty of smiles.
ÜrÜmqi, China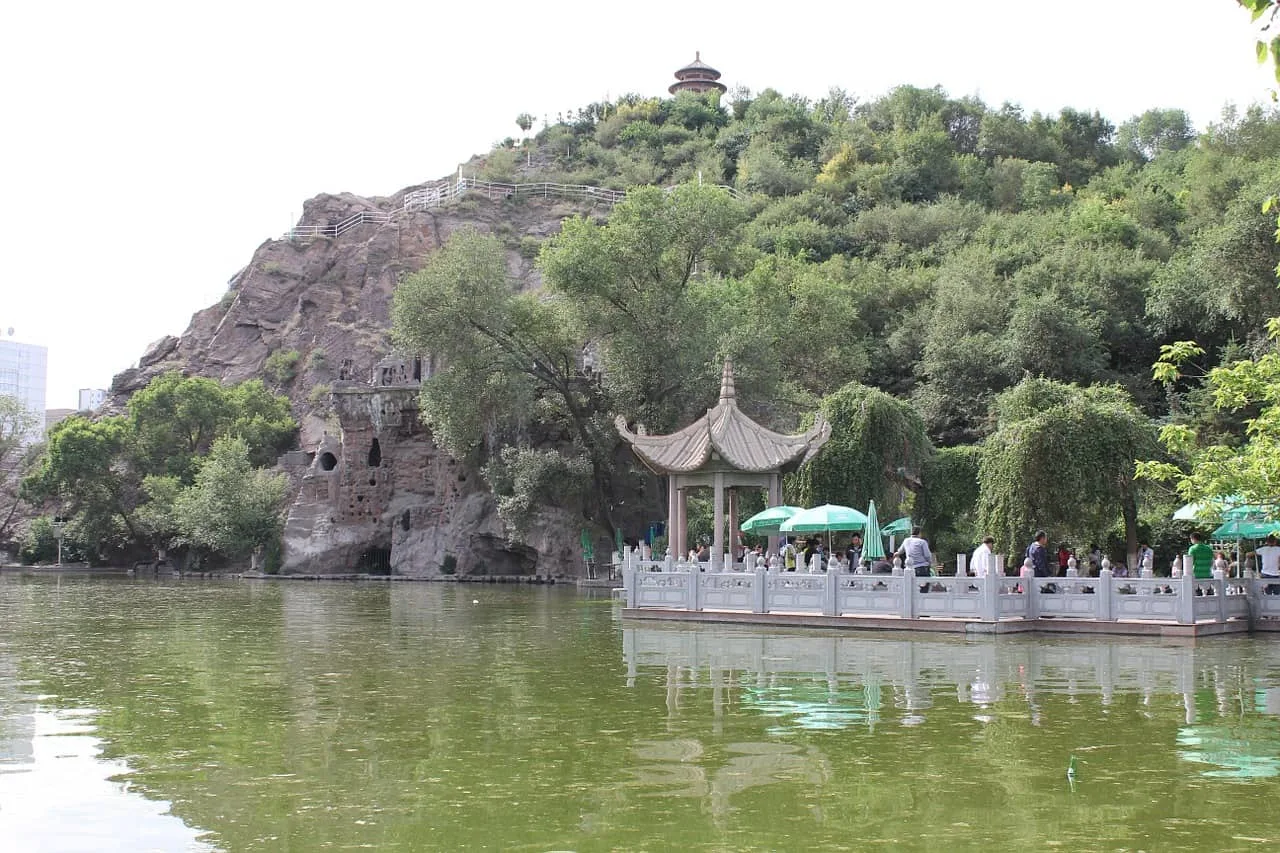 Located in North West China and the capital of Xinjiang Uygur Autonomous Region, Ürumqi is described by many as the 'jewel at the base of the Tianshan Mountains'.
A former prominent stop on the ancient Silk Road, there are an incredible number of natural wonders in the area including the beautiful alpine Heavenly Lake of Tianshan; the challenging-to-climb Bogda Peak, the perfectly manicured People's Park and the lesser known Red Mountain (Hongshan) – which is the perfect place to see the Urumqi Skyline.
Within the city the biggest draw for visitors (and coincidentally the biggest tourist trap!) is the Bazaar (also known as Erdaqiao market). Pop in here to grab your souvenirs – but remember to dress respectfully. One of the most noteworthy features of the market is that it an Islamic market as seen in the traditional dress worn inside, loudspeaker broadcast call to prayer and a nearby mosque.
But despite all this, the magic of the region is found in the 49 ethnic groups which call the area home. They include the Han, Kazakhs, Tajiks, Russians, Hui, Uyghur, Kyrgyz and Mongols – and nowhere in the region is this diversity more apparent than in the capital.
.
Kinabatangan, Borneo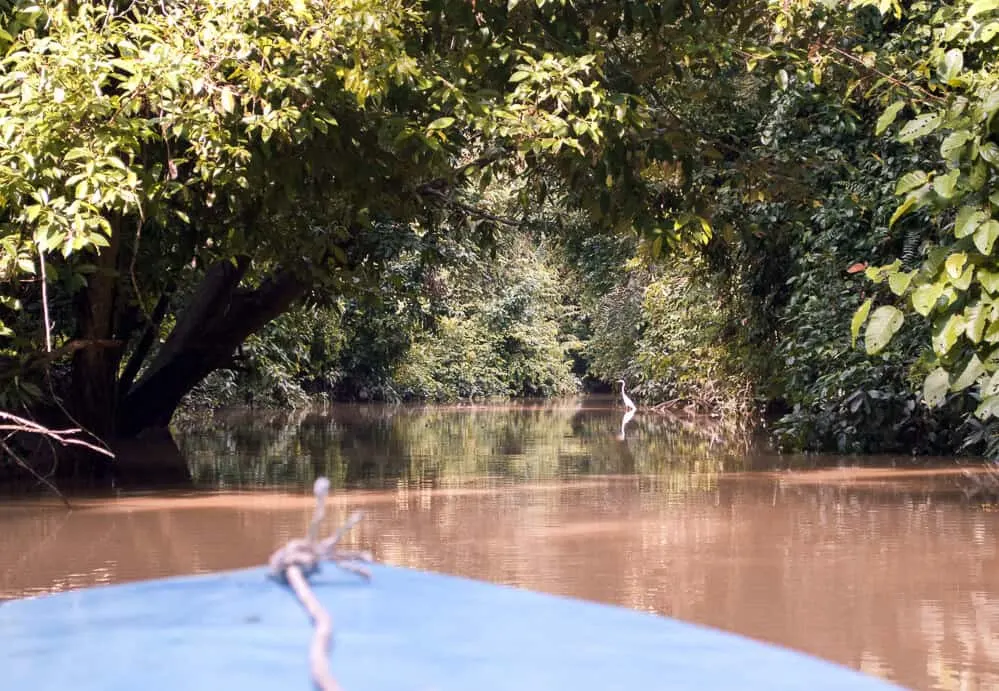 Contributed by Kate from Travel for Difference
Borneo is one of those locations that so many no little about. Situated in South East Asia, this huge rugged island is shared by Malaysia, Indonesia and the tiny nation of Brunei – It's incredibly diverse, and overwhelmingly beautiful all in one.
However, deep in the rainforest of the state of Sabah, Malaysia, lies the Kinabatangan River; the second longest in the whole of Malaysia. Here, in the midst of rich biodiversity, wildlife is some of the richest you'll ever experience.
Orangutan, pygmy elephant, proboscis monkeys and sun bear are frequently seen here. River safaris at sunrise and sunset are your best bet at experiencing some fascinating wildlife that you will never find elsewhere – Orangutans especially!
There are many lodges along the river edge to leave you immersed in the beauty of nature. Sleep in a cosy room whilst monkeys scatter along your roof, enjoy your time relaxing in nature and searching for wildlife until your heart's content!
Sadly, this part of the world is slowly being destroyed by palm oil plantations, so it's best that you visit soon before it's too late…
.
Sheki, Azerbaijan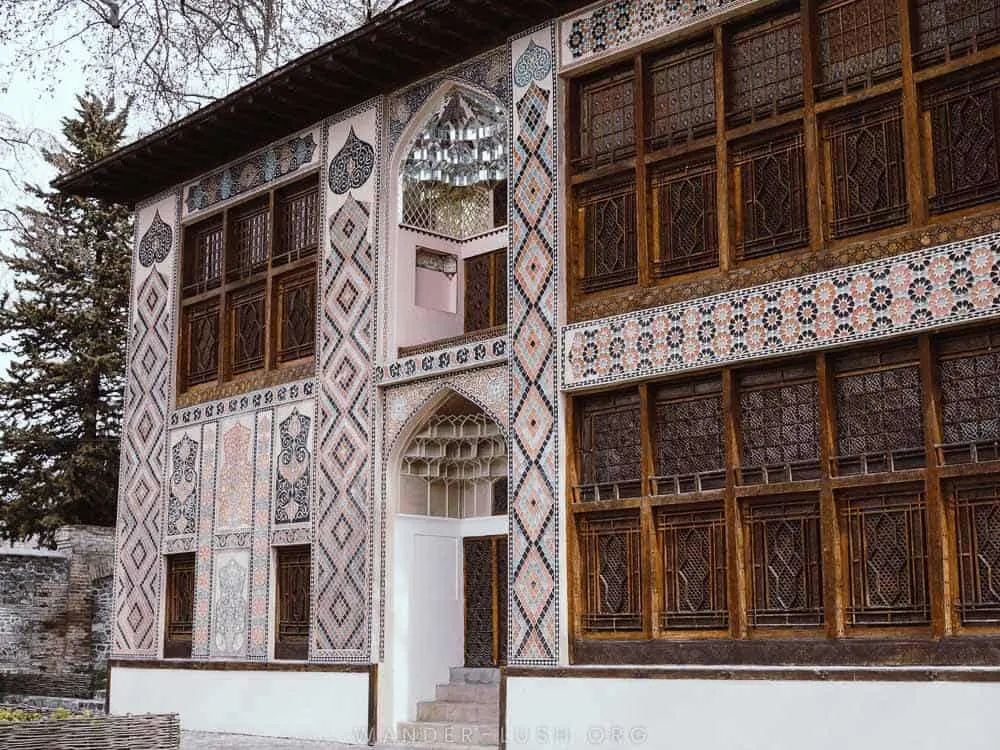 Contributed by Emily from Wander Lush
Located in the shadow of the Greater Caucasus mountains, 300km northwest of Azerbaijan's capital, Baku, Sheki is a gem of a town. It draws less visitors than the postcard villages of Lahic and Xinaliq, and as a result, it has retained much of its charm.
Sheki's main attraction is the twin summer and winter palaces of the Sheki Khans. With its plasterwork, intricate stained-glass windows and exquisite frescoes, the summer palace is considered modern Azerbaijan's most prized piece of historical architecture.
At the crossroads of East and West, Sheki once sat on the legendary Silk Road. Silk factories and shops still line the town's charming cobblestoned streets. Another highlight is the Sheki Karvansaray Hotel, a stone caravanserai of 600 rooms. Formerly an inn for Silk Road traders, it was restored in the late 1980s and now offers one of the most unique accommodation experiences you can find anywhere in the world.
Like much of rural Azerbaijan, Sheki is fairly conservative—but the locals are warm and welcoming. Evenings in Sheki are best spent drinking at the hip Buta Bar and eating piti, an aromatic saffron stew served with heapings of Turkish-style bread.
.
Zhangye, Gansu Province, China
Contributed by Cara from Crawford Creations
Zhangye is China like you've never seen it before. Traditionally home to Tibetan Buddhists, the area is pockmarked with grottoes and temples hanging precariously from the cliff sides. And these aren't the ornate perfectly manicured temples typically open to tourists, these are dust covered awnings perched on the side of a mountain like an entrance to a cave.
They're marvelous to behold and require a bit of hiking to get to, but you'll be rewarded with the unique opportunity to crawl through narrow passageways inside a mountain that empty along the way into caverns converted into beautifully decorated prayer rooms.
Although Zhangye boasts some of the most unique Buddhist temples and grottoes in the world, its real crowning jewel is nature made. The area is home to many incredible Danxia geological formations, a unique landform found only in China that consists of sand art looking rock sculptures formed over millions of years of mineral deposits and natural erosion.
Zhangye's otherworldly beautiful Danxia formations include China's breathtaking Rainbow Mountains, Binggou rock sculptures, and Pingshanhu Grand Canyon. Be careful exploring the parks around Zhangye though, or you might find yourself thinking you're on another planet!
.
Brunei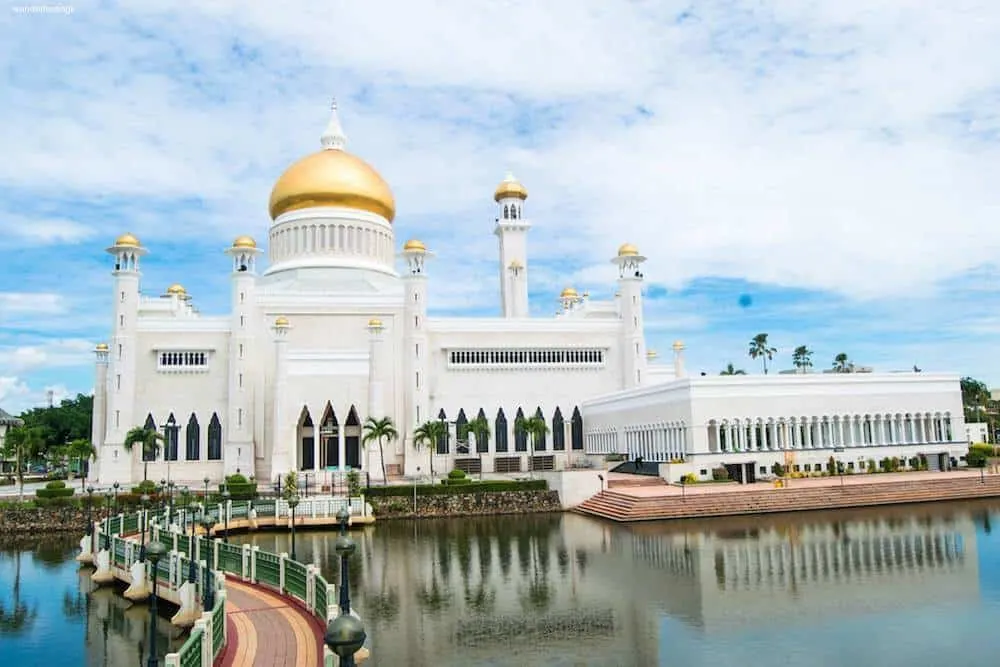 Contributed by Karen from WanderlustingK
Brunei is a small country in Southeast Asia, however, it's full of a rich cultural history, amazing architecture, and pristine rainforest. Most travelers in Southeast Asia skip Brunei as they think it's boring, but if you're interested in getting off the beaten path, Brunei is the perfect place.
Visitors to Brunei can expect super friendly locals, some interesting local food specialties, one of the world's largest water villages (just across from the capital BSB by boat), stunning elaborate mosques, and lush day-trips to protected rainforests.
Brunei is a bit more expensive than its counterparts, however, it's a small country, so only five days means that you can cover the capital as well as visit Brunei's most famous national park, Ulu Temborung, as a day trip from the city and culture lovers will become obsessed with the wooden water village and its many adorable kittens.
.
Kutch, Gujarat, India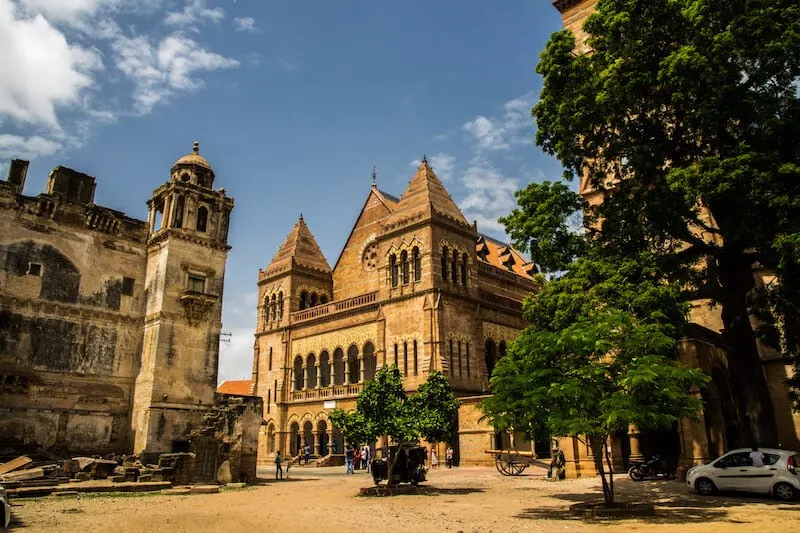 Contributed by Ellie from Soul Travel Blog
Home to deliciously sweet vegetarian thalis (meals), Gandhi's ashram, India's oldest (sea)port, and some of the most interesting nomadic herding communities in India, the westerly state of Gujarat is overlooked by the majority of visitors to India. The region of Kutch, in the west of Gujarat is an easy journey from the state capital of Ahmedabad and boasts a beautiful and fascinating landscape.
I spent days visiting India's largest salt-lake – the Great Rann of Kutch – chasing nomadic Rabari tribal herders, and learning to drink chai from a saucer with desert communities: whose rich cultures are fast coming under pressure in rapidly changing modern India. Kutch has become known for its beautiful and traditional handicrafts, but it's also a place to slow down and learn about life in the Thar Desert and be part of slower-paced India.
.
Best Off the Beaten Path Destination in Africa
Oh my, there are oh so many! From Ethiopia to Uganda, Senegal to the Gambia. There were just too many to include in this post. Head on over to my Best Places To Visit in Africa post to read the full list, but if I had to pick a stand out it would be Botswana:
Botswana
Contributed by Me (Vicki @ MakeTimeToSeeTheWorld)
Location: Southern Africa
Botswana is one of the top destinations in Africa due in part to the variety of incredible natural wonders that are located in the country.
From the amazing Okavango Delta, where you can bush camp in the wilderness surrounded by elephants and hippos. (If you have limited time, arranging to join a tour into the region prior to your arrival will be the best); there are further wildlife spotting opportunities at Chobe National Park and the Kgalagadi Transfrontier Park and whilst the expansive Kalahari is a year-round destination, if you time your visit between December & April you may get to witness the Zebra migration.
There is also the amazing vanishing Lake Ngami; Kudu Island, located in the middle of the Makgadikgadi Pan (salt pans) which are second only in size to the salt pans of Bolivia in South America and the Moremi Wildlife Reserve which offer game drives with wonderful wildlife spotting opportunities.
.
Best Off the Beaten Path Destination in the America's
Abaco, Bahamas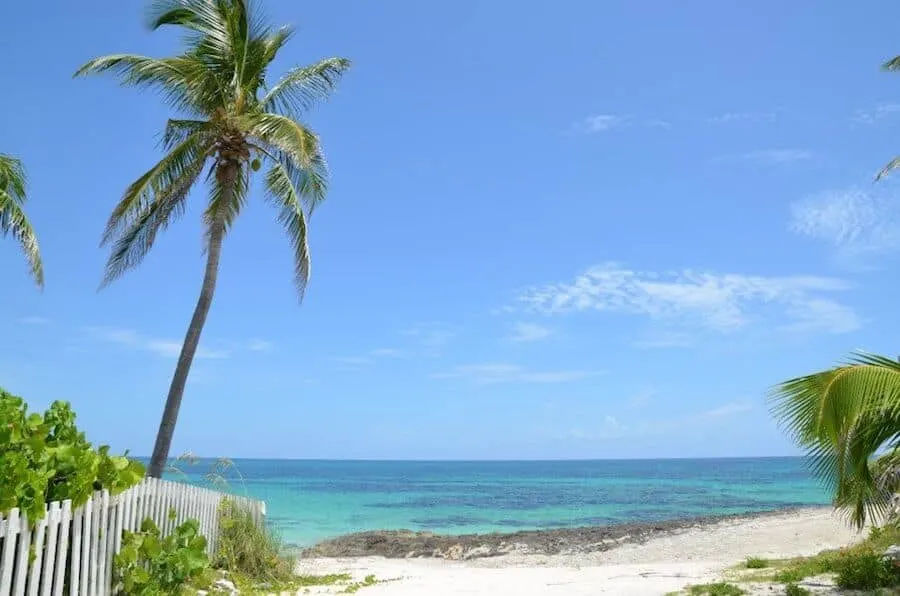 Contributed by Nicole from Family With Latitude
The Abaco Islands are a small island chain in the Bahamas. They are small, quaint, family islands. Think deserted beaches, friendly people, fabulous fishing, wonderful snorkeling, gorgeous views, and beautiful little villages.
The Abaco Islands are home to the world's 3rd longest barrier reef. You can choose to stay on one island or hop around to see all of them; Green Turtle Cay, Elbow Cay, Guana Cay, Man-o-War Cay, Marsh Harbour, and Treasure Cay are the main spots that you will want to visit.
Our favorite deserted islands are No Name Cay – home to the swimming pigs of Abaco and Fiddle Cay – home to the Cheeseburger in Paradise beach party for 4th of July.
The Abacos are steeped in history as well. Home to loyalists to the crown during the US revolutionary war, you can see a unique view on history when you visit. 2020 is the year to visit the Abacos. With much of the Caribbean rebuilding from several damaging hurricanes in 2017 (Jose, Irma, and Maria), the Abaco Islands were untouched and are as unspoiled as ever.
.
Nunavut, Arctic Canada
Contributed by Victoria from Follow Me Away
Nunavut is one of the best destinations to visit in 2022 if you want to take your adventure travel to the next level. Nunavut is located in Arctic Canada and takes up 1/5 of the entire country! Depending on where you are traveling from, you may have to take between 2-4 flights just to get there! This is all part of the fun and the journey to such an epic destination.
When in Nunavut, you can visit with Inuit people and be taken to see wildlife such as Polar Bears and Narwhals or learn about carving and hunting. You can also walk on an ice flow which is basically a flat iceberg! This is the highlight of visiting Nunavut as many places around the world discourage walking on Icebergs because they are top heavy.
In Nunavut, you can even dock your boat on an ice flow and get out and have a picnic on a piece of ice floating in the Arctic Ocean! If you are tired of commercialism and are looking for something off the beaten path, consider heading to Nunavut!
.
So there you have it – hopefully this travel guide to the best off the beaten path places to visit has ignited your wanderlust beyond the typical tourist traps. Which one would be at the top of your list? Have you visited any of them already? And if you could add any destination to the list – where would it be? Let me know in the comments below!

Oh, and if you liked this post please share on Facebook, tweet or pin – I'd really appreciate it!


READY MORE TRAVEL INSPIRATION? YOU MIGHT BE INTERESTED IN THESE ARTICLES
Hi There! Thanks for reading our travel guide to 22 Off The Beaten Path Places to Visit in 2022! I just wanted to let you know that this post contains affiliate links, which means if you purchase something after clicking a link, I may get a small commission – which is at absolutely no cost to you. If you enjoyed this article and are going to be searching for some of the things I mention anyway, I would love it if you could click through from the links above & thank you in advance! Read my full Disclosure here.