If you have booked, or are considering booking Turkish Airlines Business Class for your next journey and are wondering what to expect, this Turkish airlines business class review post is just for you.
I recently had the pleasure of flying Turkish Airlines Business Class between London Gatwick and Male in the Maldives which comprised of a short-haul leg (3h 50 minutes) between London and Istanbul, and a long haul flight (8hours) between Istanbul and the Maldives.
In this post, I have reviewed both flights individually as they serviced by different aircraft's with different features, but have also included a whole section about the incredible Turkish Airlines Business Class Lounge in Istanbul which if you are flying Business Class and transferring through Istanbul as part of your journey, you will have access to.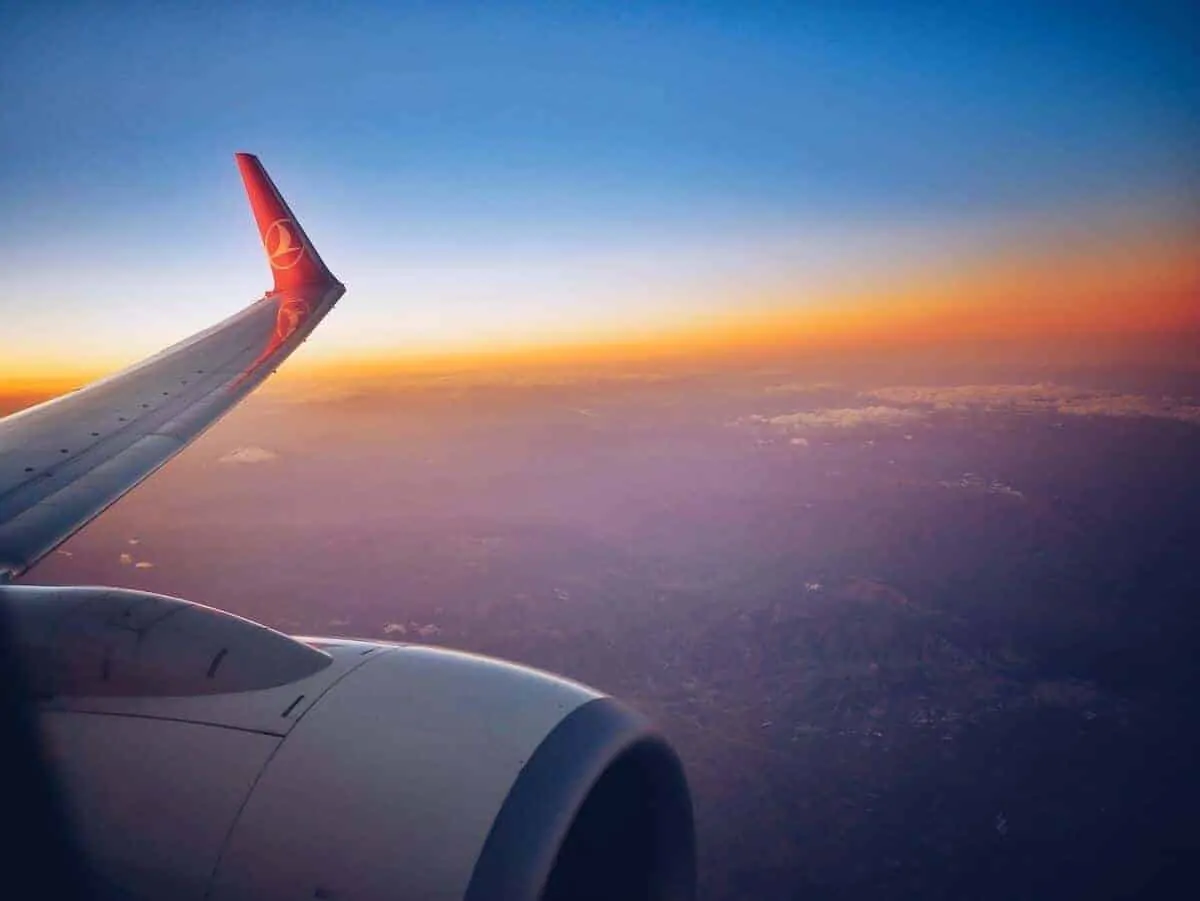 Disclaimer: I was hosted by Turkish Airlines on my return Business Class flights to the Maldives but all opinions, yummy food eaten, champagne drunk, movies watched and restful sleep experienced was entirely my own.
Turkish Airlines Business Class Review:
Short Haul (LGW -> IST)
OUTBOUND
Flight: TK 1998 Business Class
Aircraft: B737-900ER
Departs from LGW: 4.45pm
Flight Time: 3h 50min
Expected Arrival Time @ IST: 11.35pm
INBOUND
Flight: TK 1981 Business Class
Aircraft: B737-900ER
Departs from LGW: 8.15am
Flight Time: 4h 15min
Expected Arrival Time @ IST: 9.30am
.
Turkish Business Class Check-In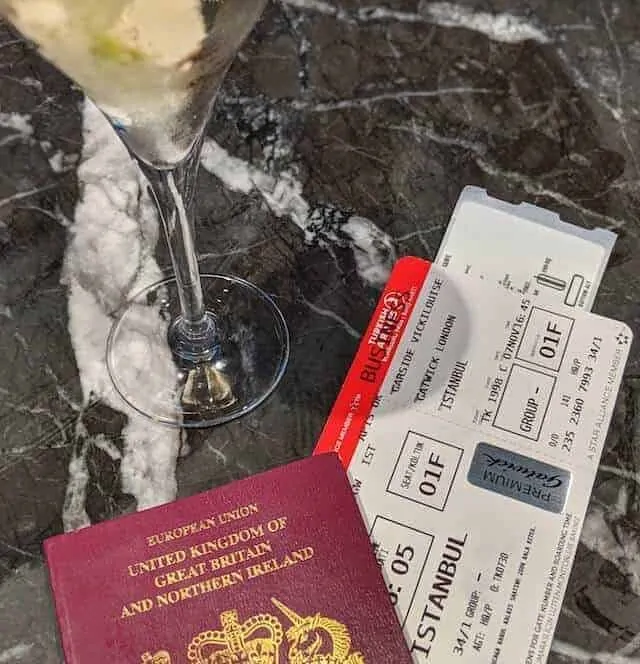 On arrival at London Gatwick's South Terminal Business Class dedicated check-in is quick, friendly and efficient.
Passengers checked luggage is tagged as priority and the Business Class boarding pass is automatically upgraded to take advantage of the Premium Gatwick service which allows customers to pass through Passport Control and Security in the priority lane..
Lounge Access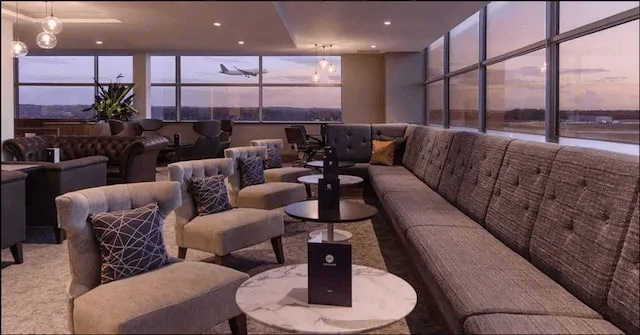 Turkish Airlines Business Class Guests are able to use the No1 Lounge in Gatwick's South terminal (open from 4 am – 10 pm daily) which offers a great view of the runway, unlimited wifi, fully tended bar and complimentary hot and cold food.
The No1 Airport Lounge is a great place to relax before your flight, however just be aware that no announcements are made in the business lounge, so watching the screens to check for gate info is a must – and also remember that the terminal is quite large, your gate might be at the other end and may take a decent amount of time to reach!
.
Welcome On Board the Turkish Business Class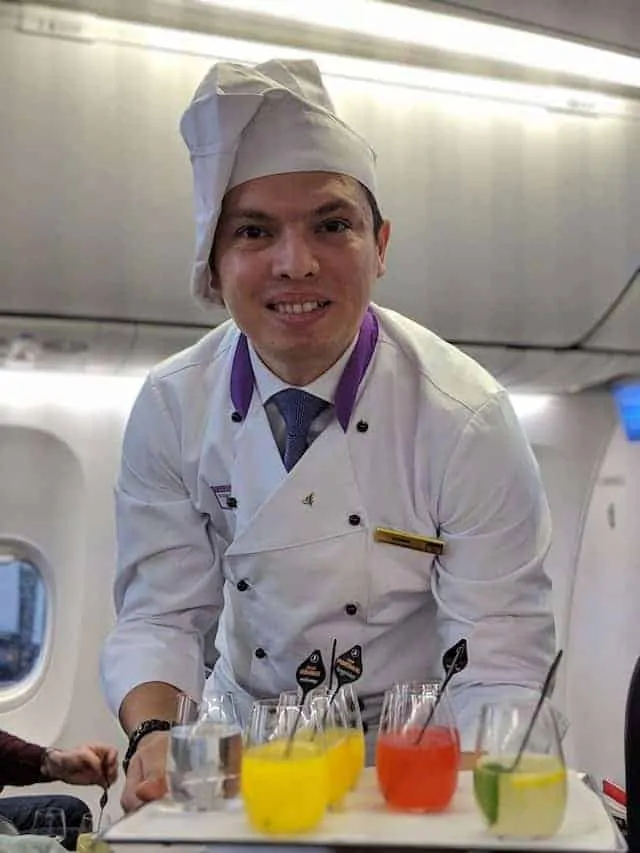 Guests are welcomed in the business class cabin with a hot towel and choice of 4 welcome drinks (water, orange, raspberry or lemon & mint), served by the onboard chef.
Cabin stewards are also on hand to take your coat and hang it up at the cloakroom located at the front of the cabin and is returned to you just prior to decent. Just following take-off passengers will be offered a set of Phillips Noise Cancelling Headphones, the menu for the flight and a choice of international newspapers.
Staff is friendly and available to cater to your every need throughout the flight.
RELATED –
Looking for some live action videos of life in the air? Check out my
Instagram story highlight
(and don't forget to give me a follow whilst you are there!)
.
Seat Configuration & Features
On the 737-900 there are 16 Business Class seats across 4 rows in a 2-2 configuration.
Each business class seat has a 20-inch width, 43-inch pitch and although they cannot lie flat, the manual controls do allow for a significant recline which when coupled with the footrest, make for a comfortable and relaxing journey.
Each business class seat also has a personal screen accessible from the armrest on the left, with a fold-out tray table from the left; along with a universal power outlet and USB port.
.
On-Board Dining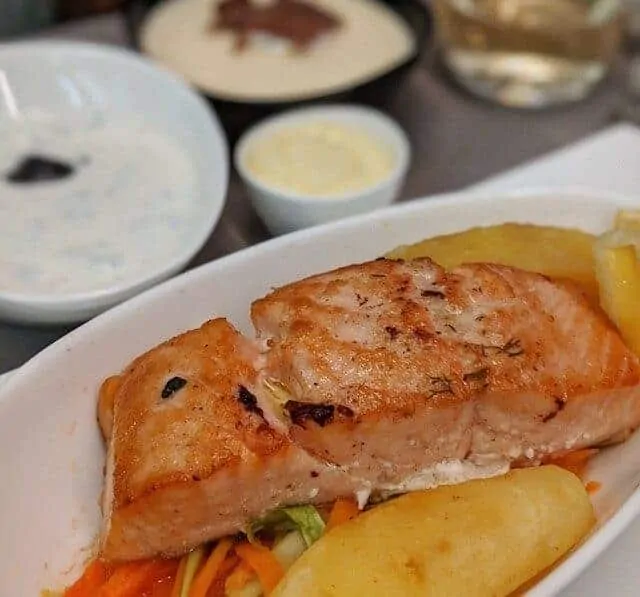 Prior to meal service commences passengers are asked to confirm what beverage they would like with their meal and have a range of options to choose from including champagne, soft drinks, red and white wine, Turkish and international beers or spirits including vodka, whiskey, gin, and Raki.
And when it comes to meals, you are in for a treat! Turkish Airlines has partnered with Do&Co and has produced several award-winning dishes to date.
In-flight meals are prepared and served by the on-board chef and it was easily the best meal in the sky I have ever had (and I almost wished I had not eaten in the lounge prior to departure so that I could eat every bit of it without making myself uncomfortably full!).
My appetizer featured a selection of traditional Turkish Meze and I took the Grilled Fillet of Salmon selection (over the Grilled Lamb chops) for my main, alongside a selection of bread rolls you are able to select from a basket presented by flight attendants (aka cabin crew), plus a cheese course and dessert course, with champagne to wash it down. Seriously, who knew salmon could taste so good at 30,000 feet?!
The menu is updated to coincide with the seasons, but all dishes are beautifully presented on stylish porcelain tableware regardless of the time of year.
.
In Flight Entertainment System (IFE)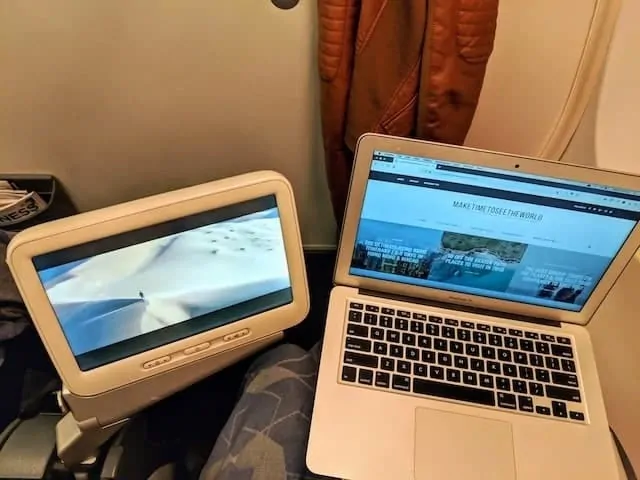 The touch screen personal console features and extensive selection of current and classic movies, featuring several Hollywood blockbusters (some of which have only just been released at the cinema), plus episodes of hundreds of TV shows, games, a HUGE selection of music (featuring 750,000 songs from over 3,500 artists).
There is also a flight info/tracking app which you can use to check journey details along with gate info for connecting flights, and several kid-friendly movies, music, and games should you have little ones.
There is also plenty of space to have your laptop out and the screen up without any overlap, which was great for me as I like to work with the TV or a movie on in the background. (If that makes me weird so be it).
.
Turkish Airlines Lounge in Istanbul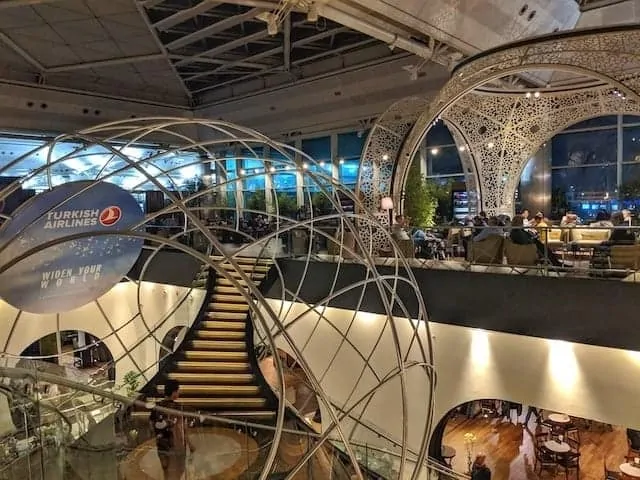 If you are booked on an intercontinental flight, there is a high chance you will be required to transfer in Istanbul Airport; and if you are flying Business Class will mean that you automatically have access to the absolutely amazing Business Lounge Istanbul by Turkish Airlines.
Before I arrived I had read that the Turkish Airlines Business Class lounge was meant to be the best business class lounge in the world – and after my visit, I was inclined to agree.
Set over two levels, it is absolutely HUGE and features a cinema room (complete with self-serve popcorn maker and reclining leather seats), golf simulator, games area with all the latest game consoles, snooker tables, a Scalextric track (so retro!), massage area (as well as roaming therapists) and a library.
Should be you hungry or thirsty there are multiple food stations serving some of the award-winning dishes you are served on board along with every type of olive under the sun at the olive station, a mixed nut station, a dessert station and other snacks in multiple locations across the two levels.
Soft drinks are dispensed from self-serve fridges throughout the facility; a barista is on hand to create your favorite coffee creation, spirits are available at the self-serve bar and sparkling, white and red wine can be poured from several wine carts stationed every few feet and topped up regularly.
Space
Facilities
Unlimited wifi
Entertainment
Dining options
Extensive drinks selection seriously make this one of, if not the best lounge in the world
It is totally understandable that people don't mind a longer layover in Istanbul when traveling with Turkish Airlines (and I was actually excited about my return flight because I knew I had an extra hour or so to enjoy the facilities!)
.
Turkish Airlines Business Class Review:
Long Haul (IST -> MLE)
OUTBOUND
Flight: TK 730 Business Class
Aircraft: Airbus A330-300
Departs from IST: 2.10am
Flight Time: 8h
Expected Arrival Time @ MLE: 12.10pm
INBOUND
Flight: TK 731 Business Class
Aircraft: Airbus A330-300
Departs from LGW: 11.45pm
Flight Time: 8h 40min
Expected Arrival Time @ IST: 6.25am (+1)
Welcome On Board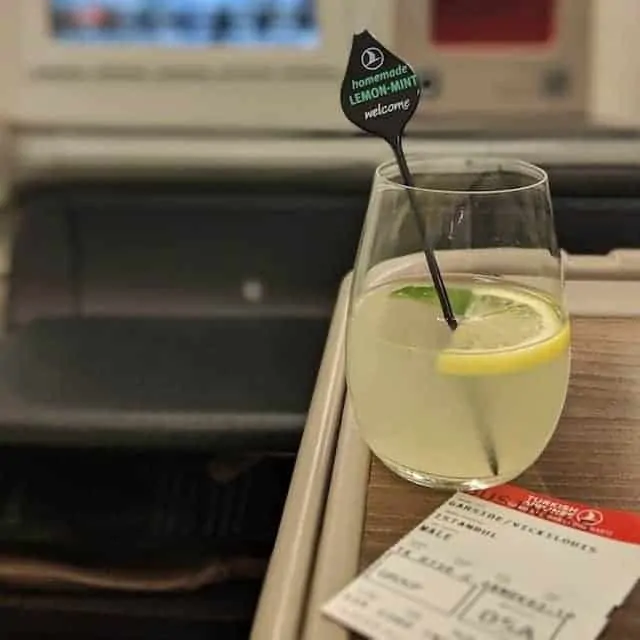 As with the short-haul flight guests are welcomed on board with a hot towel and choice of 4 welcome drinks (water, orange, raspberry or lemon & mint).
There is lumbar support, packaged blanket, pair of slippers and amenity kit on the seat which contains a dental kit, disposable socks, a shoehorn, brush, eye mask, earplugs, lip balm, and hand lotion. On the outbound flight, these were Molton Brown branded.
After pushing back from the gate, passengers are provided with the menu for the flight and are offered a choice of newspapers and a pair of luxurious noise-canceling headphones by Denon.
They are heavy, comfortable and provide superior sound – and are also great to wear when trying to sleep as even though the cabin is very quiet, they add an extra level of sound protection.
.
Seat Configuration & Features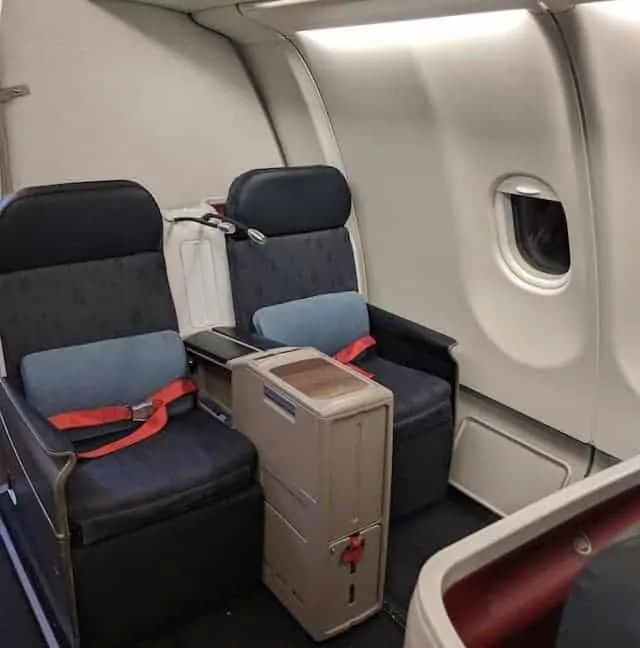 On the Airbus A330-300, there are 28 Business Class seats across 5 rows in a 2-2-2 configuration (with 10 window seats, 10 middle seats and 10 aisle seats). Each seat has a 21-inch width, a 61-inch pitch and can recline 180 degrees via electronic seat controls to a completely flatbed.
There is a large storage area underneath the screen for a small bag and your shoes (because you are going to want to remove them and put on the provided slippers), and a storage nook built into the seatback.
Each Turkish Airlines Business Class seat also has a large personal screen attached to the back of the seat in front and the remote for which sits in a pocket in the central console between the two seats and is accessed by a retractable cable.
There is a fold-out table from the left; reading light, a universal power outlet, USB port (although it's placement means that if you are trying to charge your phone it is likely to become dislodged if you are laying down and turn over. It also makes the remote harder to access in the center console).
One thing to note with the seat configuration on the A330 is that the seats are not fully private, with only a divider rising between the two seats to mid-torso height as part of the arm-rests between the seats.
As a solo traveler I didn't have any problem getting comfortable and there was plenty of room for my seatmate to climb over me when lay down. However, if you are traveling with a partner or friend, I can't imagine the lack of privacy would be an issue.
.
Wifi
Onboard wifi is available on a complimentary basis to business class passengers who are able to log into the system via their seat number and surname. It is functional, but not fast.
.
The LieFlat Bed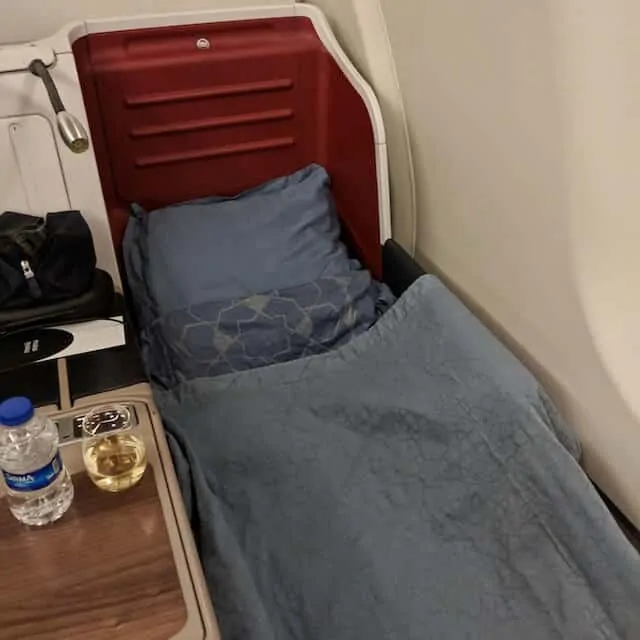 Once the seat belt sign has been switched off, the cabin crew are on hand to help get your bed set up.
They do so by installing a thin mattress cover that covers the seat, and by giving passengers a pillow and duvet. The seat position is left to the guest and whilst the electronic controls give you full control over various aspects (legs, back, body, etc), it is very easy to get the bed into a full lie-flat mode.
.
Dining Options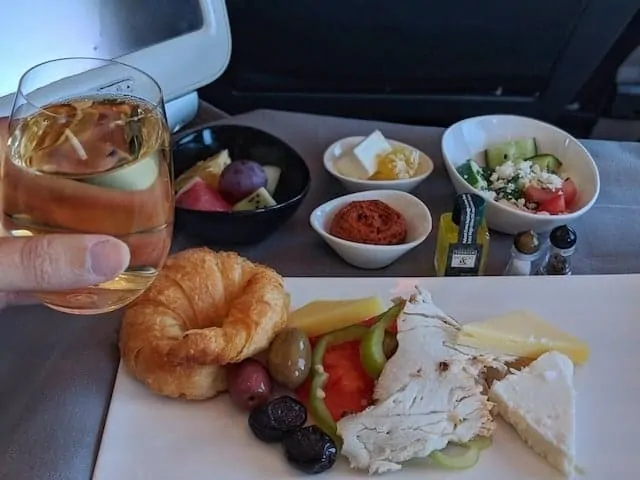 There are two meals served during the flight; the first is served shortly after takeoff, (although if you wish to delay it and have it at a time of your choosing it is possible) and the second is served 2 hours prior to landing.
As with the short-haul flight there is a choice of two different courses per meal service each served with your choice of beverage(s) and again I was blown away by the quality, not to mention the presentation.
Due to the nature of the flight times and following a speedy meal service shortly after takeoff, the lights are dimmed to allow passengers to get some shut-eye on the overnight flight.
RELATED: Business Class flights don't have to just be for the rich. Join airline loyalty programs and start collecting rewards points. Depending on where in the world you live you can also add bonus points to these programs via the different credit card companies.
For example – in the USA, Chase Sapphire Preferred Card & the Ink Business Preferred Cards are popular, and internationally the Platinum Card from American Express comes highly rated.
In the USA & UK the point hacking landscape is varied, be sure to read up on sites like the Points Guys. And in Aus, check out this guide to Point Hacking.
.
Entertainment Selection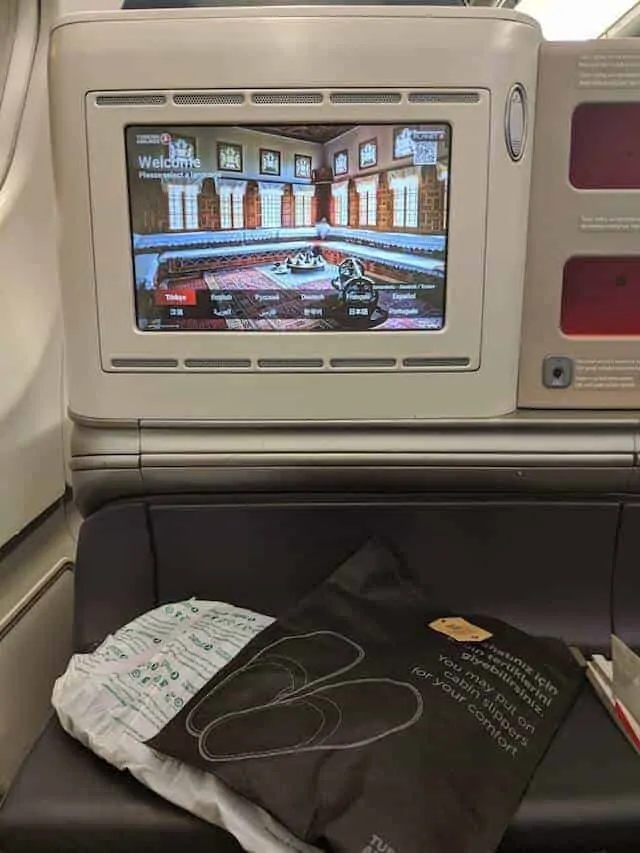 The In-Flight Entertainment selection was even greater on the longhaul flight than was on the short-haul, with additional movies and TV that were not available before on the previous flight (which I only worked out after selecting a trilogy film series to watch on the outbound Istanbul to Maldives flight; watched the second on the inbound Maldives to Istanbul flight – only to discover that the trilogy was not available on the return Istanbul to Gatwick flight. Doh!)
.
Final Thoughts on Turkish Airlines Business Class:
It's easy to understand why people often say that once you have turned left onto the plane, turning right never quite cuts it anymore. And I totally agree. Turkish Airlines Business Class was a delight.
From the space, staff, service – and the absolute highlight that was the in-flight dining, both flights were amazing. Add in that despite a 14 hour journey across multiple time zones I arrived at my destination refreshed, relaxed and ready to go (with no jet lag what-so-ever!).
I'm a convert. No more economy class for me. Sign me up for the pointy end of the plane please, I promise I will appreciate every moment in the air!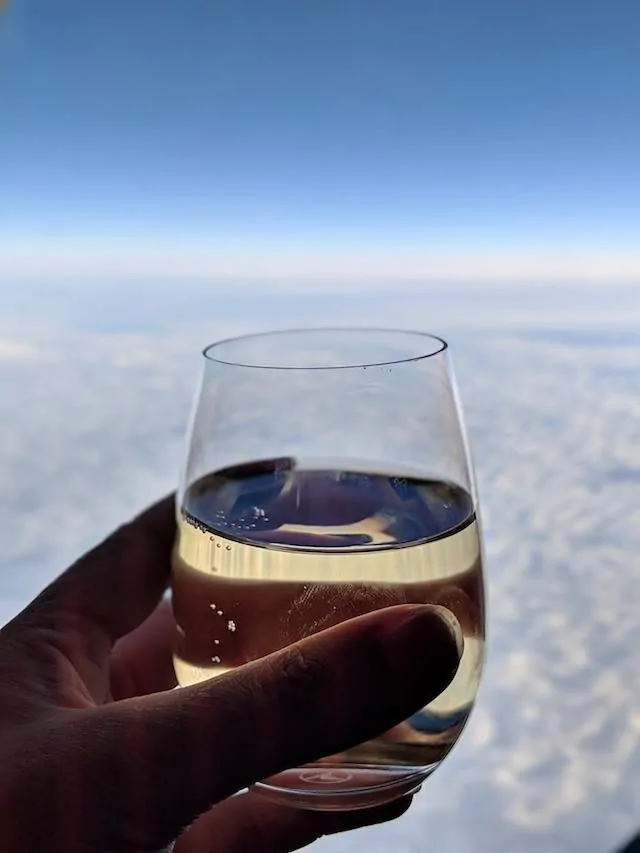 There you have it folks, my full Turkish Airlines Business Class Review of both long haul and short-haul flights. I hope I have covered everything that you could possibly want to know about the flights, but if you have any questions, or think I have missed something, please let me know and I will update this post with your questions and answers.
Thanks for reading, and if you think this post will help someone take their first step towards the pointy end of the plane, please tweet, pin, flip or share on Facebook. Thank you!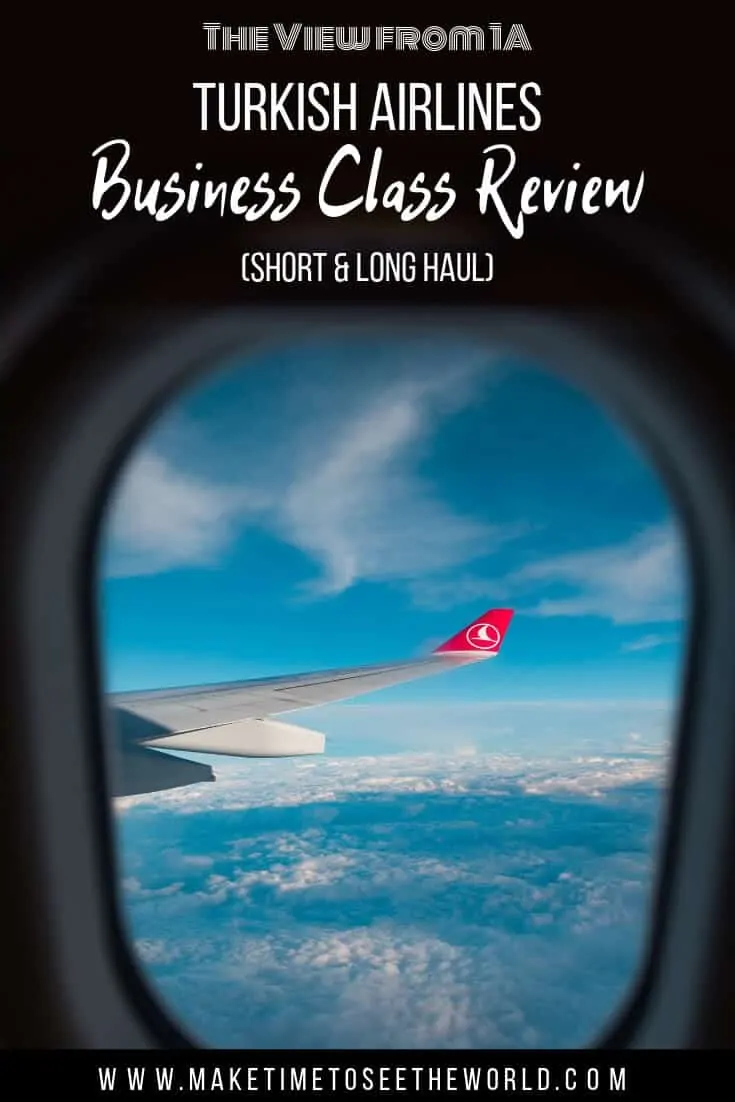 READY MORE TRAVEL TIPS & INSPIRATION? YOU MIGHT BE INTERESTED IN THESE ARTICLES:
Hi There! Thanks for reading our Turkish Airlines Business Class Review. I just wanted to let you know that this post may contain affiliate links, which means if you purchase something after clicking a link, I may get a small commission – which is at absolutely no cost to you. If you enjoyed this article and are going to be searching for some of the things I mention anyway, I would love it if you could click through from the links above & thank you in advance! Read my full Disclosure here. Thank you for reading the MakeTimeToSeeTheWorld Travel Blog.