Sofia is a fabulous destination! Roman ruins over the city center, numerous green areas, friendly locals and amazingly delicious traditional food. On top of all of this, Sofia it's also a budget travelers paradise. What else can you ask for? Although the main sights are concentrated in the city center and can be seen in 48 hours, there's a plenty of things to do in Sofia and the surrounding area. So, like always when you have a short time to spend in a certain city, you should plan your time wisely to make sure you make the most of it – As a local, let me share with you my highlights and help you plan what to do in Sofia to make sure you have the best city tour possible!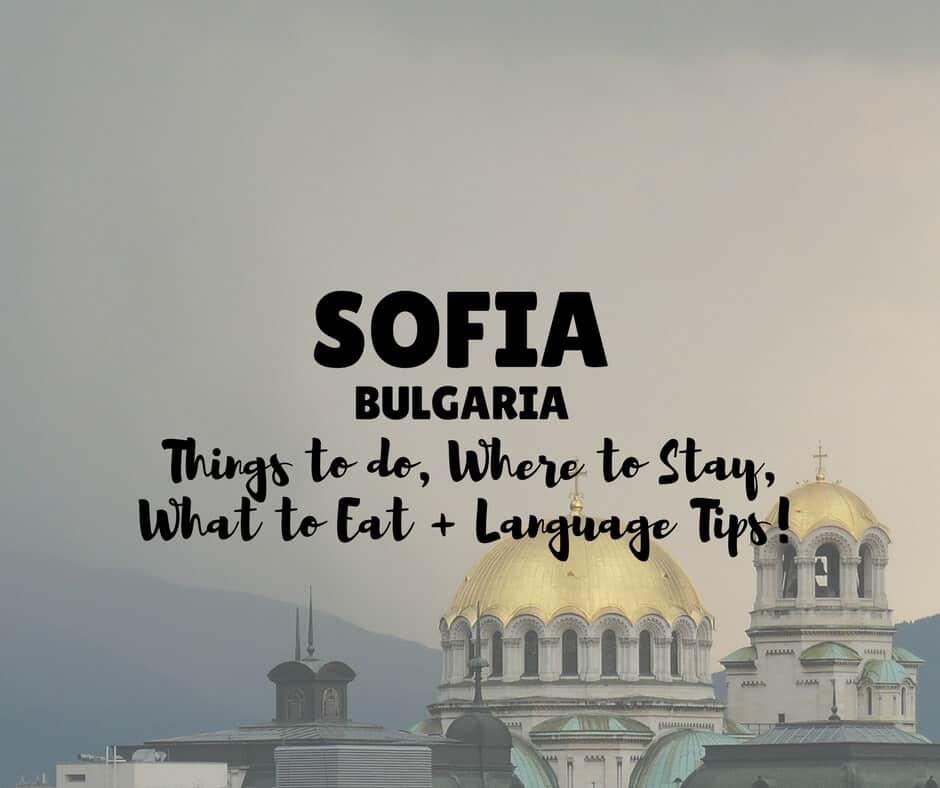 Disclaimer: Almost all posts on this site contain Affiliate links, and this post about Top Things To Do in Sofia Bulgaria + Where to Stay, What to Eat & Language Tips(!) is no different. This means that if you click on any of the links in this post (and make a purchase) I may receive a small commission at absolutely no cost to you. Each post is carefully crafted to (hopefully!) answer all your questions and recommendations are made where we believe they will improve your trip and help with your planning. As such we thank you in advance should you decide to click & buy. Read my full Disclosure here.
A Guest Post by Bilyana from OwlOverTheWorld
Things To Do in Sofia Bulgaria
.
.
.
.
.
.
.
.