Hi There!
I'm Vicki and I'm the content creating, photo taking, ex-lawyer turned full time adventurer and Boss Lady/Chief of Everything here at MakeTimeToSeeTheWorld. I have traveled to over 40 countries in the past 10 years whilst holding down a full time job – and I'm super excited to announce that I'll be traveling to Myanmar in December 2017 – and you can come with me!
I've partnered with Fare Voyager to bring together an amazing trip to Myanmar which takes in some of the countries incredible highlights and has a positive social impact on the country and it's community, with 10% of profits going straight to Direct Relief. Sounds awesome, right?!
.
Join MakeTimeToSeeTheWorld in Myanmar (formerly Burma)
Splitting our time between Bagan and Yangon we'll watch the sunrise over temples, take in the breathtaking Shwedagon Pagoda, enjoy walking and food tours in both regions and explore the many historical sights that Myanmar has to offer; learning through our expert local guides.
There will be daily tours and immersive activities to keep us entertained – but I also make sure we have enough down time to really take it all in.
We'll join in a Social impact based scavenger hunt where every task we complete will have a positive impact on the local community.
I'll be available to chat with you throughout the tour about all things blogging, social media, marketing and traveling. So have your questions ready!
This tour is all inclusive of tours, activities, food, luxury hotels and transport throughout the trip
So when do we leave? 2 – 9 December 2017
---
About Vicki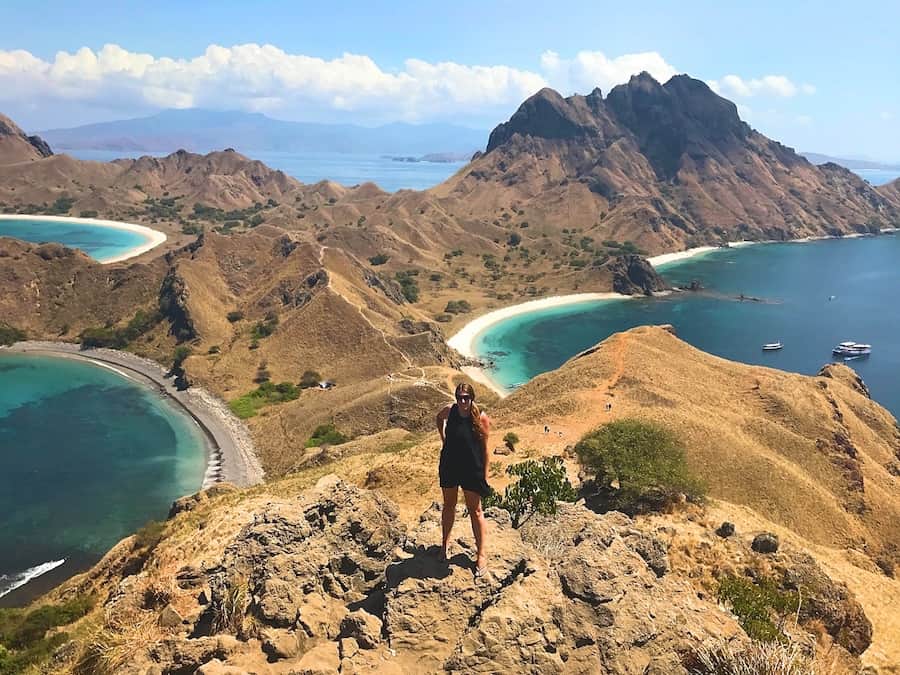 I was born and raised in the UK and migrated to Australia in 2012. I have traveled to 40 countries on 6 continents (Antarctica, I'm coming for you soon!) and I have lived and worked in 8 different countries at the time of writing this! I travel for the highlight's and the must-dos alongside the different and off the beaten path alternatives. Basically I want to see and experience everything this world has to offer – and I'm on a mission to do so!
I'm happiest when I'm collecting experiences and not things and from one day to the next you can find me anywhere between the mountains and the ocean – be it hiking up them, skiing down them or diving underneath them. And if I'm not there I'll be either be learning to cook the local cuisine at a cooking class, sampling the local wine (although not so much in Asia!) or furiously (and more often than not) working on this site!
Join me on this incredible adventure in Myanmar and get a peek into the life of a travel blogger and social media influencer whilst you explore one of Asia's last relatively untouched and unexplored hidden gems. Don't forget to come armed with your questions – about travel blogging or just travel in general – I'd love to answer them and share what I know with you!
PS. Use the discount code TRAVELWITHVICKI and get 20% off the Tour Price.
---
Tour Highlights
Take in Yangon
Embark on a 4 hour walking tour that will introduce you to historic sites, such as the Shwedagon Pagoda, and to the spiritual practices of Buddhism. You'll also be taken on a 3-hour food tour in the evening, where you'll have the chance to try all the best local cuisines.
Explore Bagan's History
You will go on a 5 day adventure in Bagan, where you'll explore its most breathtaking historic sites with local experts. After 4 days of exploring these sites and the nature that surrounds them, you'll go on a community experience, where you'll do an ox ride, visit local villages and volunteer with Action Aid.
Have an Impact
You'll go on a half day scavenger hunt with your new friends. Every task you complete is carefully designed to have a positive impact on the local community. From providing a meal to a homeless person or volunteering in a shelter, this experience is designed to make communities better.
10% of the profits from this trip will be donated to support poverty alleviation projects around the globe. Our official partner
Direct Relief
.
These funds will help provide critical medical supplies to disaster and war survivors.
---
Accommodation
Merchant Art Boutique Hotel
Spend four nights at the 4 star Merchant Art Boutique Hotel, and then stay at a luxury property in Bagan for three nights, which will be organized by our in country partner.
---
What the Tour Includes
✔ This experience is all-inclusive
✔ Premium accommodations
✔ Activities and tours
✔ Private activity lessons/Q&A with Vicki
✔ Environmental fees
✔ $150 meal stipend + free breakfasts
✔ Local transportation
What the Tour Doesn't Include
✖ Travel insurance
✖ Visas
✖ International Flights
Note: Fare Voyager will help you with visas, travel insurance and finding the cheapest flights.
---
When It Happens
2 – 9 December 2017
---
Pricing
$2,045
Only $500 deposit needed to secure your spot
Use promo code: TRAVELWITHVICKI to get 20% off!
And if you have any questions – just shoot me an email on maketimetoseetheworld(a)gmail(.)com
I can't wait to travel with you all!