Now that's a statement you wouldn't expect from a newbie travel blogger.
But I did 'stop' in the traditional sense – in reverse from most travellers instead of dropping/selling everything, packing a bag and heading off – I collected my things from various points around the world and planted roots. I have stayed in one place for two years, worked full time and bought a house.
Am I the travel anti-Christ? Have I given up on the dream life for materialist gain? I hope not. But I'll let you make up your own minds.
By way of background, it all started in 2008. My parents announced they were emigrating to Spain. I was invited, but I didn't want to go. Instead I went to the USA, working for 6 months at Walt Disney World (which truly is the Happiest Place on Earth – although the Mouse is a slave-driver!) and then taking a Trek America tour from LA to New York. They were wonderful experiences, I loved every second and I just wasn't ready to go back to the 9-5 world.
I started working in the European Alps and my life looked a little like this:
December 2008 – April 2009: Risoul, France – ski season
May 2009 – October 2009: Manchester UK, with mini-breaks to Paris, France & La Tercia, Spain (to visit my parents)
November 2009 – January 2010: Le Corbier, France – ski season
February 2010 – May 2010: Round the World Trip: Rio De Janeiro & Sao Paulo, Brazil; Santaigo, Chile; Auckland, NZ; Fiji; Melbourne – Sydney – Byron Bay – Brsibane – Airlie Beach, Australia; Singapore; Kuala Lumpur – Penang, Malaysia; Bangkok, Thailand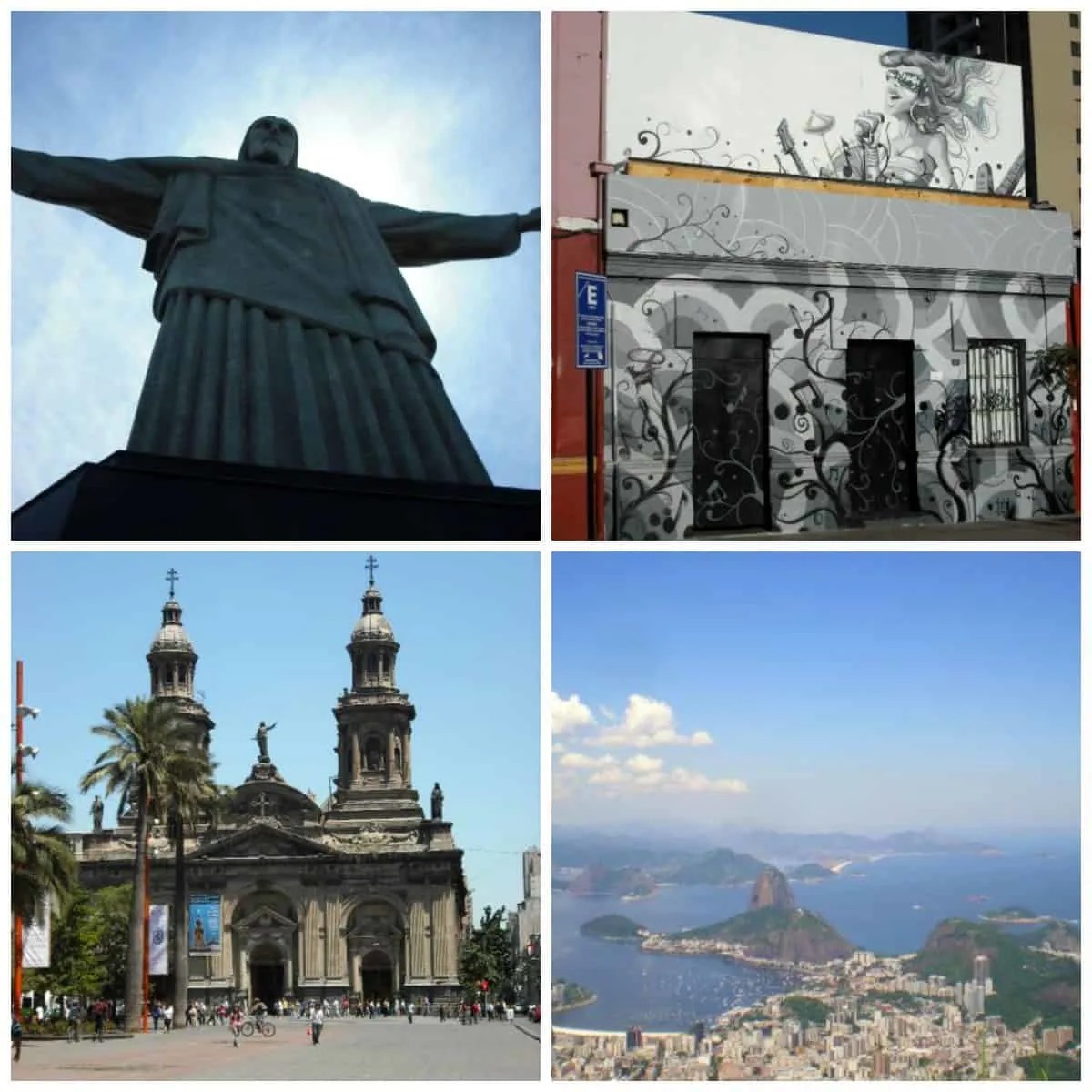 June 2010 – October 2010: Manchester & London, UK – mini-breaks to Albefuria, Portugal & Barcelona, Spain (and a trip to the folks in Spain)
November 2010 – April 2011: Courcheval, France – ski season (if you're thinking of doing a ski season, check out my ski packing list for a run down of everything you'll need!)
May 2011 – June 2011: Europe Tour: Amsterdam, Berlin, Prague, Krakow, Budapest, Vienna, Venice, Florence, Pisa, Rome, Bari, Dubrovnik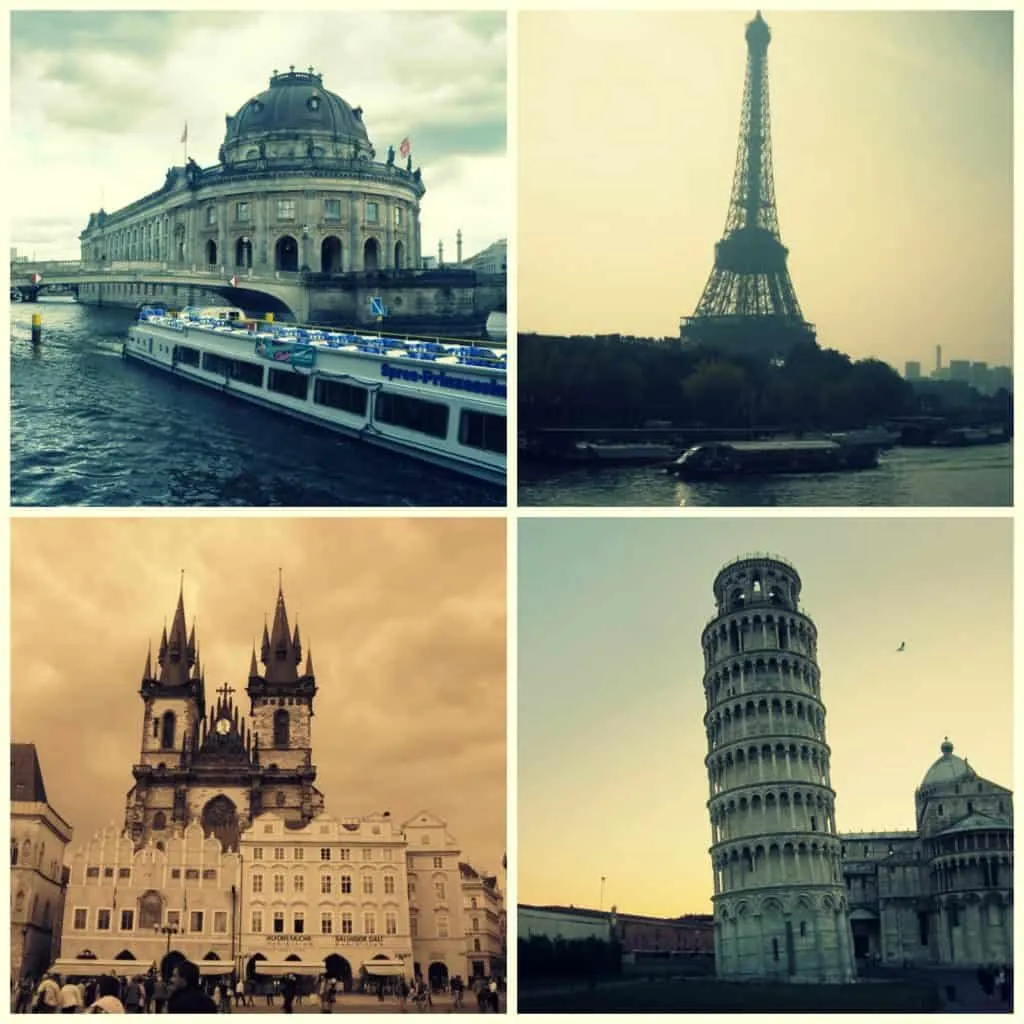 June 2011 – August 2011: Saas Fee, Switzerland – summer ski season
August 2011 – November 2011: Spain 2 weeks (visit the folks) & Melbourne 6 weeks
November 2011 – April 2012: Solden, Austria – ski season
May 2012 – June 2012: 8 weeks in Spain
June 2012 – September 2012: SE Asia Tour: Dubai, Chiang Mai, Luang Prabang, Vang Vieng, Vientiane, Hanoi, Halong Bay, Cat Ba, Hue, Hoi An, Nha Trang, Ho Chi Minh, Phnom Penh, Siem Reap, Bangkok, Koh Tao, Koh Phangan, Koh Samui, Phuket.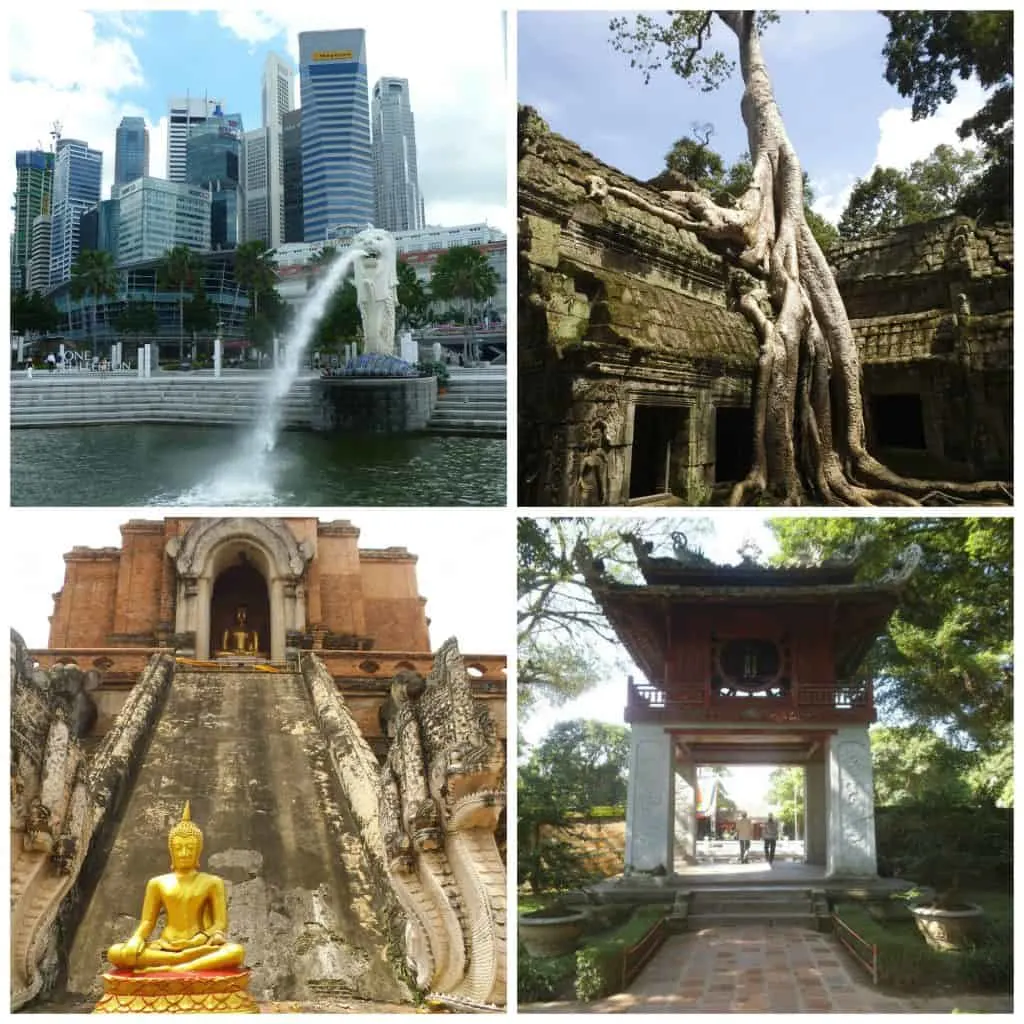 .
September 2012 – present: Melbourne – with mini-breaks to Port Douglas, Sydney, Queenstown, Marrakesh and the planning of many more adventures!
As you can see, I moved around. A lot. My family lived in Spain, my extended family in the north of the UK, my partner's family in Melbourne. I felt like I was spread across the world. When my parents moved to Spain, they took some of my stuff with them. My grandparents stored some things I would need when in the UK in their respective lofts and friends in London held on to a few bits for when we were moving through. When working seasons, I kept ski-related clothing in the various hotels and the company transferred them from resort to resort as I moved around.
It was a logistical nightmare whenever I was trying to locate something. You might be thinking, why not get rid of everything then you wouldn't have this problem?! Carry everything you own and they you won't need to look for anything. But that's just not me. I admit it, I am materialistic. And whilst I agree with the mantra of 'collect memories not things' – I do like things. My partner, on the other hand, is of the 'only own what you can carry mindset' – and much to my annoyance was thrilled when our luggage went missing between Paris and Rio De Janeiro. He said he felt a sense of freedom, I could have killed him. And whoever had my luggage. Luckily, the bags were returned and all was right with the world.
After a few years of living like this, I decided, as much as I loved to travel, to see the world in all its wonderfulness – I was extremely over living out of a bag on minimal money. Ski seasons do not pay well – enough to cover the travel we did, but nothing extra for savings and the short term jobs in the UK were on a relatively good wage (for 9-5 admin during the GFC) – which supplemented the longer/bigger trips – plus rent/food etc.
I/We decided to stop. To put myself in a position where we had a base, where we earnt a real wage, allowing us to save for a house whilst still travelling and seeing the world. Yes, its not as fluid as the 'grab backpack go' style of travel, but it doesn't mean that we have to stop doing what we love – we just have to find a new way to do it.
I don't pine for the days of never-ending travel – but I do still dream of seeing everywhere – and I am so much happier knowing that wherever I may go, I will always have a home to return to. A base to collect the memories and things I have picked up a long the way. Our home is a shrine to the wonders of the world, on every wall, every surface, and in every room there is a photograph, a travel map, or artwork from around the globe – and room for so much more.
So whilst I may have 'stopped travelling' in the traditional sense. I am a traveller. And I can't wait for my next adventure.