Scuba Diving with Whale Sharks is something that sits high on many a divers list. It certainly was on mine – and with only a few destinations in the world where it is possible, I was super excited to jump in the water with DiveOceanus in the hope of getting up close with these magnificent creatures.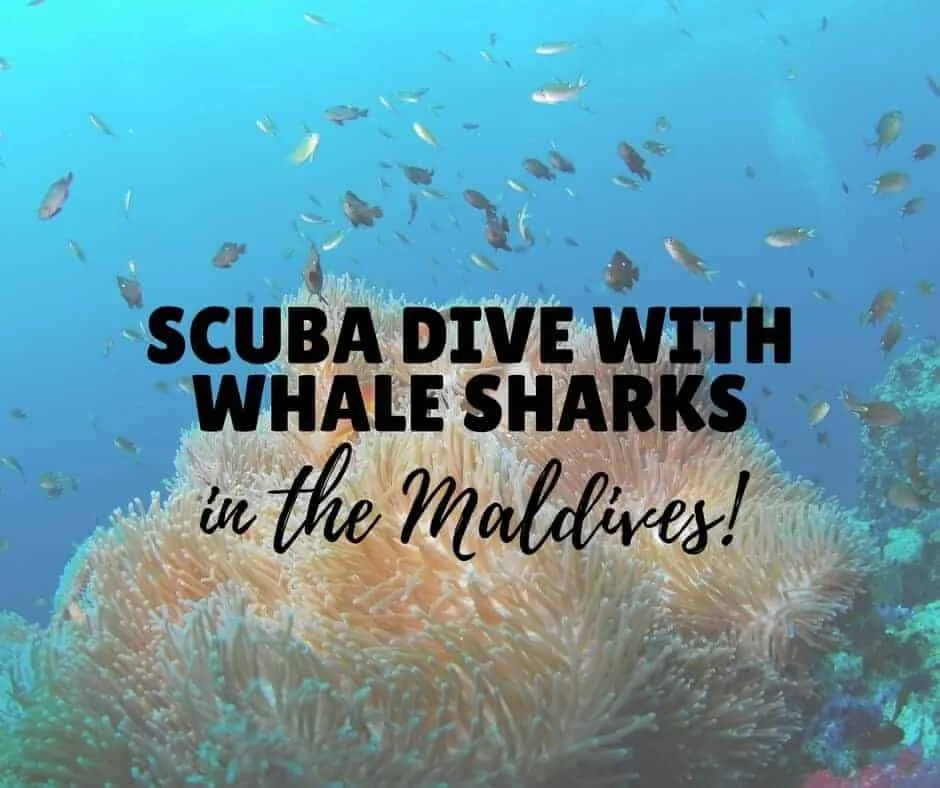 Scuba Diving with Whale Sharks in the Maldives – Simply Incredible!
This post was originally published on the Sun Island Resort & Spa Blog where I was a guest of the hotel for 10 days and who included scuba diving with Whale Sharks as a complimentary activity. And boy was it fun!
DiveOceanus are the dive shop based at Sun Island Resort and Spa, located in the South Ari Atoll and have the enviable position of being one of the closest resorts to the famous Whale Shark Point in the Maldives. As it is one of only 8 places in the whole world, as listed by Lonely Planet, where you can share the water with the biggest fish in the world, having the opportunity to dive here is certainly the experience of a lifetime.
RELATED: READY TO TICK THE MALDIVES OFF YOUR BUCKET LIST? CLICK TO READ MY FULL GUIDE TO PLANNING THE PERFECT MALDIVES VACATION WITH OPTIONS FOR EVERY BUDGET!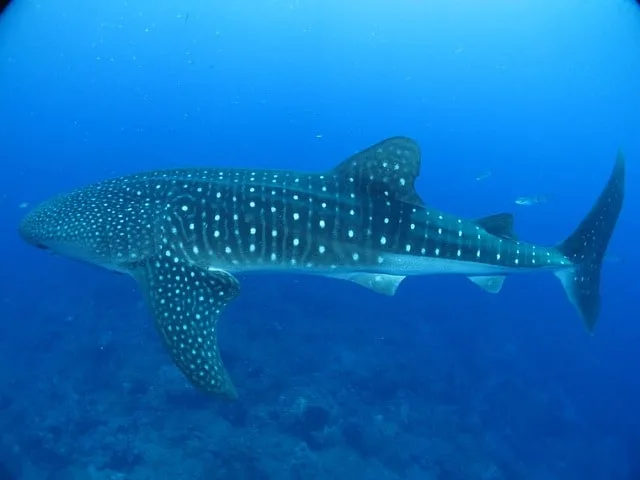 Wait, did I say the biggest fish in the world? I thought we were talking about Whale Sharks? And we are – despite their name, the Whale shark is actually classified as a fish – so there is no need to harbour any 'Jaws' inspired fears! The Whale Shark is a gentle giant who feeds only on plankton, so it is totally safe to get in the water with them. However, despite their gentle nature, we must remember that they are still a wild animal and any good dive school will always tell you to keep a 5m distance from the shark at all times and under no circumstances should you attempt to touch the animal. Another thing to note is that no dive school can guarantee that you are going to see/swim or dive with a Whale Shark. The beauty of them being a wild animal is that they are free to come and go as they please – and no animal interactions are ever forced. This should be a big tick for all ethical travelers out there. It also gives you another reason to head out on the dive boat again if you don't see a Whale Shark on your first dive!
RELATED: Whale sharks are just one if the incredible things you can expect/hope to see in the Maldives. But if you'd like to know more – have a read of this guide to 40+ Things to Know before you visit the Maldives!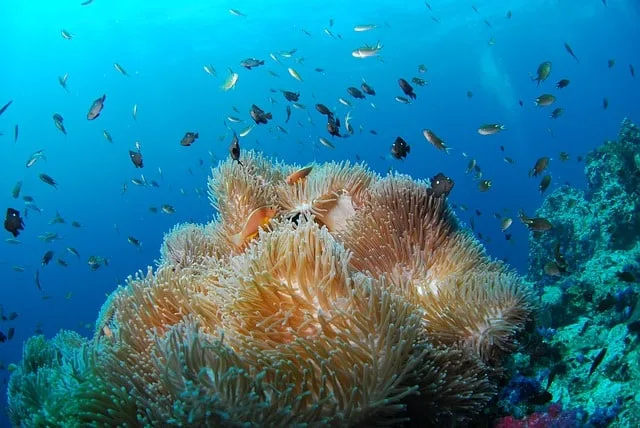 Thanks to the Maldives Whale Shark Research Program (MWSRP) we have access to a wealth of knowledge about these incredible creatures, for example, we know that the Whale Sharks that live around the South Ari Atol are 90% male juveniles and are between 2.5m and 9.5m in length. They also run a 'community science' program that encourages all resorts in the Maldives to record their encounters with the Whale Sharks (for research and conservation) and in 2016 they collectively recorded over 600 sightings (that's almost 2 per day!) So I think you'd have to be really unlucky to not catch sight on one during your stay!
The MWSRP also have an app that once you have seen you shark, you can use and compare the markings on the skin to identify him and learn his name! What could be more exciting than being able to go home and tell you friends and family that you shared the water with a Whale Shark called "Fernando" or "Adam" – who are coincidentally the two sharks most sighted in the past 12 months!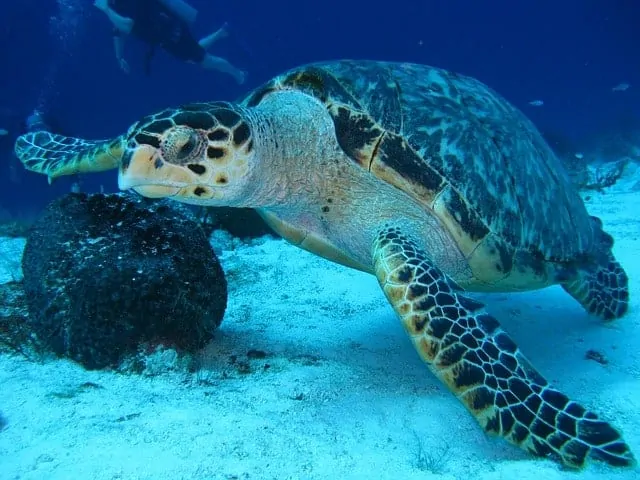 Whale Shark Point (so called because it has proved a site favored by the Whale Sharks) is a dive site suitable for all levels – right through from beginner to expert and never fear if you have never dived before as DiveOceanus also offer weekly snorkeling trips for those who are not scuba qualified.
There are also a variety of other dive sites located throughout the South Ari Atoll where Whale Sharks have been sighted, so don't be alarmed if you are not visiting that particular spot on your scuba dive safari.

.
Is snorkeling or scuba diving with whale sharks on your bucket list? Or have you already had this incredible experience? Let me know in the comments!

Oh, and if you liked this article, don't forget to tweet, pin and share – as always, full sized pins are available by clicking the P in the share bar!