Hi there! Welcome to the world of travel blogging. If you've found this page I'm presuming if you've already set up your blog. (But if you haven't click here to go through my Easy 10 Step Guide to Starting A Travel Blog) Travel Bloggers: Social Media Seo Tips Boost Your Blog
This post is designed with the newbie travel bloggers in mind, to help accelerate your learning and development and help you navigate through the seemingly daunting world of social media and SEO (that's search engine optimisation for the really really new ones) to give your blog the boost it deserves.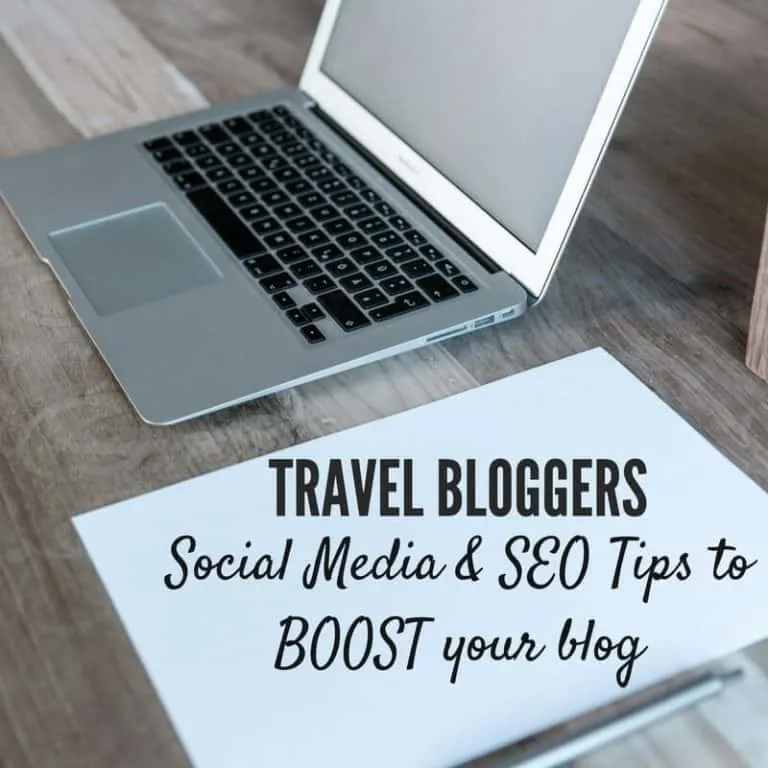 New Travel Bloggers: Social Media & SEO Tips to boost Your Blog
DISCLOSURE: Just in case you were wondering why I am qualified to give this advice: When this post was published, I had been blogging for 1 year. The first 6 months it was a hobby and I focused on building my social media channels. I spent more time researching growth strategies that I was actually producing content! I then took 3 months off and went to Africa (which was awesome! click HERE for more on that!). The tips below were used to get my blog from an average 2000-3000 Page views per month up to 10,000 Page Views a month within my first three months back (and taking blogging seriously!) As at March 2017 page views now average closer to 35,000 per month; and at July 2018 this site receives over 160,000 pageviews per month; and at August 2019 we're not at 500,000 pageviews per month – which goes to show hard work pays off!)

First – and before you read anything else – remember that Content is King. It's an old but true sentiment that good content is the driver for people to return to your blog, and the catalyst that will make brands interested in you. It may not be something you nail in the first few months (or years!). It will take time to develop your writing style and learn what content you like to write. And from that, what audience you'll be targeting and then where you should be marketing your content to reach that audience. But it all flows from awesome content.
Next – my tips and tricks, collated on this one page so you don't have to go searching all over the web for information that is specifically targeted at travel bloggers.
I've broken it down into four Categories – scroll down if you want to skip ahead to something specific:
Blog Basics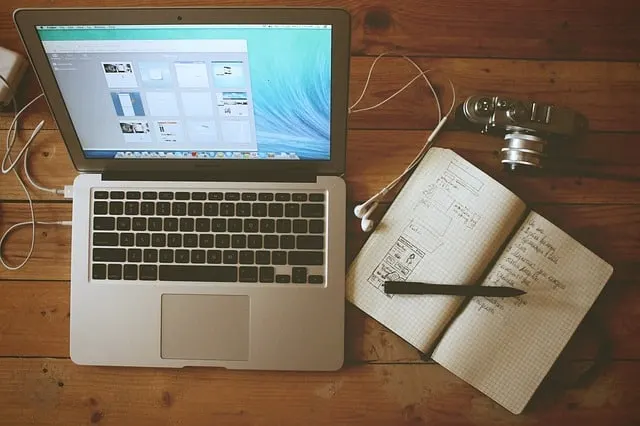 Clean navigation and an easy-on-the-eye layout are a big incentive for readers to return. Essentially, the easier you make if for them to get to the content they want, the more likely they are to come back. My basics in this department would include:
Great Landing Page – one that tells your audience who you are, what you can offer, and how you can help them.
An About Me Page – let your readers know the skinny on you and why you blog; tell them a little bit about yourself, where you came from and where you're going. Readers are looking to connect with a person – if they weren't they'd be reading reviews on TripAdvisor! Share a little with them and they're more likely to be invested in you and your adventures.
Display you Popular Posts – the ones your proud of and what you think offers the most value; and most importantly, what will encourage people to click through and keep reading
Position your follow buttons above the fold – which means they are essentially near the top of the page and at eye-level. Don't make people search for ways to follow you!
Install a Social Media Share Bar and make sure it links to all your social profiles (both for tracking those who are sharing and so people who see the content via a share know it comes from you!) If you make it easy for people to share, more people will do so.
Pick a Niche. And I'm not going to lie to you – this is the hardest one. Do you blog to inspire people to quit their 9-5 and become digital nomads? Or focus on travellers who love a particular hobby like hiking or scuba diving? Or even better – can you make it a 'Travel & Lifestyle' Blog? These give you more options for sponsored content if you're happy to promote watches/fashion/products outside of the 'travel' sphere (especially on IG). It also doesn't have to be an established Niche – you can certainly make one up yourself to fit your style, it may just be a little bit harder to grow. Buy hey, who said blogging was easy?! The take away here is that the clearer your niche, and the more defined your audience, the easier it will be to market and monetise your blog down the line.
Or DON'T Pick a Niche: A lot of bloggers find this prospect overwhelming. To have to pick something they feel they then have to stick to and limit the scope of their writing can be a real turn off. When I was first given this advice I originally thought 'screw you' – it's my blog and I'll write what I want. Now I've realised it makes sense to focus on a particular target market (if you want to monetise). But ultimately blogging is meant to be fun, as long as you're passionate about what your putting out there you're audience will either find you – or you'll go out and find them.
Write content that is helpful to people. Before you start writing a piece, decide what question you will be answering. If that question has been asked before – and it's highly likely as there are millions of travel blogs out there – your aim should be to provide a better answer than has already been given.
.
SEO (Search Engine Optimization) Tips
.
1.Build your DA and backlink profile by creating SEO friendly posts.
You can check your Domain Authority here: https://moz.com/researchtools/ose/links and it is updated every month. The higher your DA, the better chance you have of appearing in search results for high competition key words and thus getting organic traffic. (The blogging holy grail in my eyes!)
.
2. Install Yoast SEO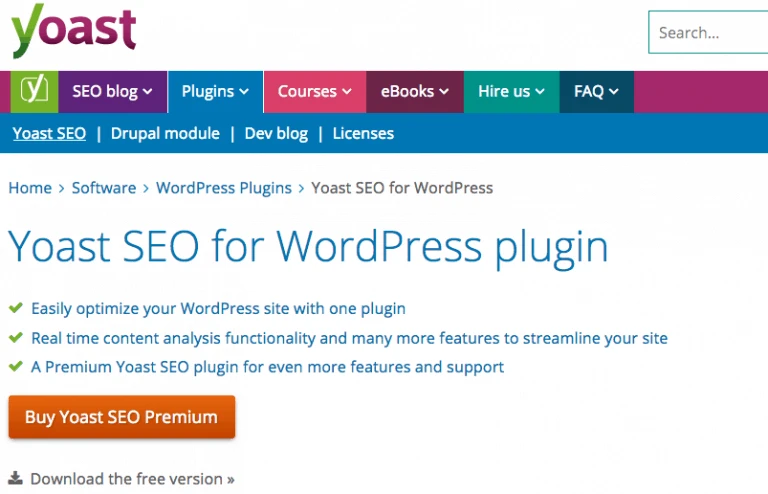 Search Engine Optimisation done well will be the number one driver of organic traffic to your blog. A hefty chuck of the population use search engines (predominately Google) and if you can get your posts onto page 1 of those search results you're guaranteed steady traffic.
If you are on WordPress you should definitely have Yoast SEO installed. But don't take too much notice of the green light system as it often recommends using your keywords too many times which can result in over optimizing – or- worst case scenario – you end up with a penalty from Google for keyword stuffing. I recommend using Yoast for your meta data (the google description) and customizing the various social share options.
.
3. Research your Keywords
These are the words that you want to rank for in search engines and help people find your content. Some things are highly competitive, and so it is better to try and write your posts with less competitive keywords in mind. There are a range of paid tools for really getting in depth with this – but I highly recommend Keywords Everywhere for when your finding your feet (and the best part is its free). Once you're ready to up your game, Keysearch is by far and away the best tool on the market and is so intuitive to use. Click the link to get started and use KSDISC to get 20% off!

You can also use Google's 'related searches box' to find less competitive keywords. For example if you plan to write about things to do on a weekend in Venice. Type 'weekend Venice' in both keyword.io and Google and look at the suggestions which will give you an idea of how people search for that content, and offer suggestions for words that are less commonly uses – and therefore easier to rank under.
IMPORTANT: When adding your keywords you should include them in your Title (H1), URL, within the 100 words of text, in the alt-tag of an image and in a H2 heading (if you are using one). It is also important to include different combinations and phrases that match your keyword which is called 'Latent Semantic Indexing' and helps to show the googlebot that you are talking about a particular topic from multiple angles. (For example if your are targeting: things to do in X, you could include 'what to do in x' or things to see in x' as alternatives that reinforce your topic.
Read: https://moz.com/beginners-guide-to-seo/keyword–research for more information
.
4. Build Your Backlink Profile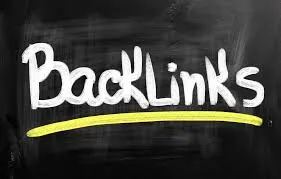 There are a few ways to get high quality backlinks – one through Guest Posting and the other is to Collaborate or Link Swap with other Bloggers
1.Guest Posting:
The general school of thought is that it is the best way to get your name out there and build backlinks.
To that effect I have personally re-posted my own content on HuffPost, BuzzFeed & Bored Panda and done interviews for 3-4 different blogs/sites. These were all purely for backlink purposes and I receive little to no referral traffic from any of those posts. (If you can get on post to go viral on HP/Buzz/Bored then that's a different story)
I think for guest posting to work well you need to pick your subject well and post on other blogs that are both specialists in that niche and have a high DA (like 40-50+). For me, this doesn't really leave many options!
The flip side of this is that you would have to provide really compelling content to draw that blogs readers to you – a style of writing, destinations you cover etc. which also isn't easy – but may boost your social numbers if you get on a big site.
Its easy for people to click follow in twitter/insta without committing to your blog. For example, if you guest on ThePlanetD or MappingMegan, you'll reach a ton of readers who may follow your social profiles, but are not likely to click through to your blog unless its a topic they are interested in. Travel is so general, commercial and mainstream that people can literally get information from anywhere. You'll need to be an expert in a particular topic or destination to grab their attention. (Also the waitlist to guest on these site can be a few months at a time!)
If you guest on 'just another blog' (DA 10-25) you're not likely to score any readers from it, and you've wasted time and energy crafting a post that the host blog will potentially benefit from, but you won't.
.
2.Collaborate with other bloggers:
There are various groups on Facebook full of bloggers looking for people to collaborate on posts – each will offer a dofollow backlink for what could be a little as a couple of hundred words or simple a high quality photo. And this is why I recommend participating in collaborations – exposure and backlink for minimal effort.
.
The Difference in Backlink Quality between Guest Posts & Collaborations
There is a difference and how you feel about it may influence your decision as to whether you guest or not: When you guest post – yours are usually the only links in the post and so you get all of the "link juice" that is being passed from the host site. When you are part of a collaboration, there could be 20+ other links so the 'juice' is distributed more between the parties instead of solely to you.
(My solution to this is do a lot of collabs – and if you are going to guest, check the DA of the host site – and possibly their media kit to get an idea of the number of readers you're likely to reach)
.
3.Link Swaps
As with building backlinks above, you can work with your fellow bloggers to share a little bit of your 'link juice' with each other. This can be done by including links to relevant posts from other bloggers in your content. In return they link to something on your site that is relevant to their readers. This can work well when done properly, but be careful with this one. Don't go throwing links in willy-nilly for the sake of a bit of DA juice. And don't do direct links swaps – so a link to each other from and to the same post. If links do not look natural, Google will penalize you.
If planning on taking this route. Be very careful and do some research before you commit.
.
4. (removed because it simply doesn't work anymore) Comment on other blogs
.
5. Optimise your site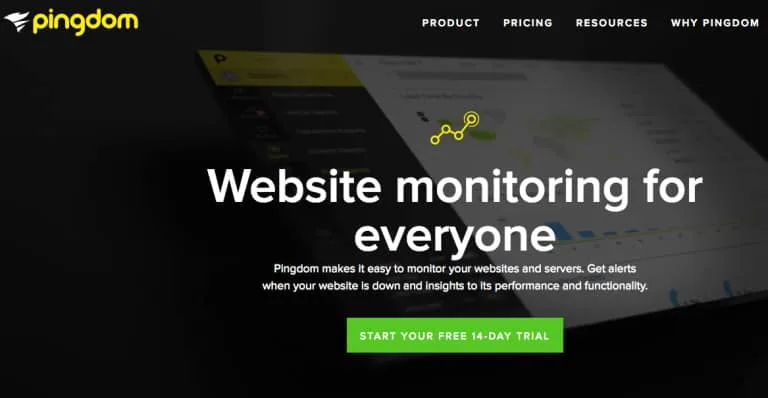 Google takes into account the loading time of your site when ranking posts in search results, so you want the site to be as quick as possible. Studies have also shown that people are more likely to leave a desktop site if it doesn't load in the first 4 seconds – and even less on mobile sites. The age of instant information eh? Today's web user wants speed – and the more you do to keep your site tip top, the better it will be. Run Pingdom's tool after you've been going a few months & fix any problems it finds. Speed is a super important ranking factor for google and you're site needs to run as quickly as it possibly can – if the results that Pindom throws out are all a bit techy (they were for me!) – paying an expert is a really good idea! I highly recommend Alexei @ WPSpeedGuru – who will for a very low price, pimp out your site to get it to the best it can be. After several attempts at fixing (and breaking) more issues than I care to think about, investing in someone who knows that they are doing was a no brainer for me – and the packages come with one and one support that I am still utilising more than a few months on!
.
6. Remove Ghost/Referrer Spam in your GA Account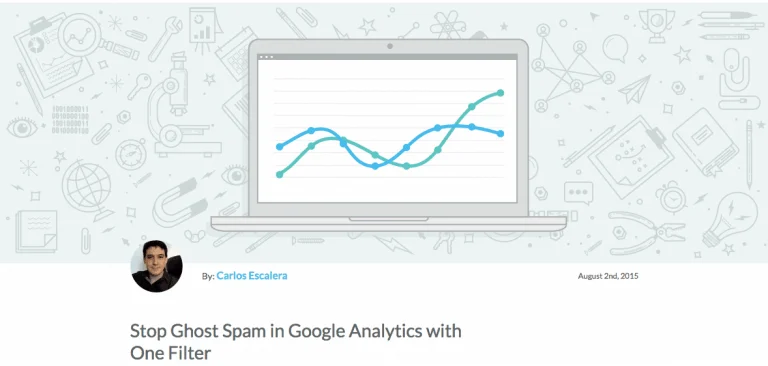 Your traffic will become important when you pitch to brands for collaborations and sponsorship opportunities. Google Analytics is the industry standard for showing your traffic and you want it to be accurate. Ghost & Referrer Spam are bots or fake website that record sessions and views in your GA account but they are not actually real visitors. You can tell GA to discount these visits by adding filters making your analytics a true representation of traffic.
I can hear you asking 'Why would I want to remove visitor numbers – they only make me look good!' But the fact of the matter is, that your figures are a misrepresentation of your actual traffic. This means you are selling your site as something it is not and you may not be able to deliver a return on the figures you are projecting. Which is bad for everyone's business. (Imagine a company gets burned by fake GA traffic and does not see a return on their investment.. do you think they are likely to work with other bloggers in the future?
You're also not being honest with yourself, and will have no way to know if you site is actually growing with real visitors. Filtering spam traffic may tank your figures at first, but it will be worth it on the long run.
Ready to get started? – Read this: https://moz.com/blog/stop-ghost-spam-in-google-analytics-with-one-filter
.
3. Social Media Tips
With so many platforms out there now, I would recommend setting up accounts on all to have a consistent presence, but don't try and work them all at once, its a juggling act that will quickly lead to burn out. Scheduling wherever you can will be a lifesaver.
As of 2019 I don't focus on Social Media at all and only share content on them where it is required as part of a campaign, I think the tide is turning on social media and I would rather focus on activities that boost my business and that I see a decent ROI for the time I put in.
1. First, Add a Social Media Sharing Bar
Make it easy for readers to share your content by adding a social media share bar
.
2. Social Media Tips By Platform
Social Media is less about follower numbers and more about engagement – but you can't really have one without the other. Here are my tips for each platform
Instagram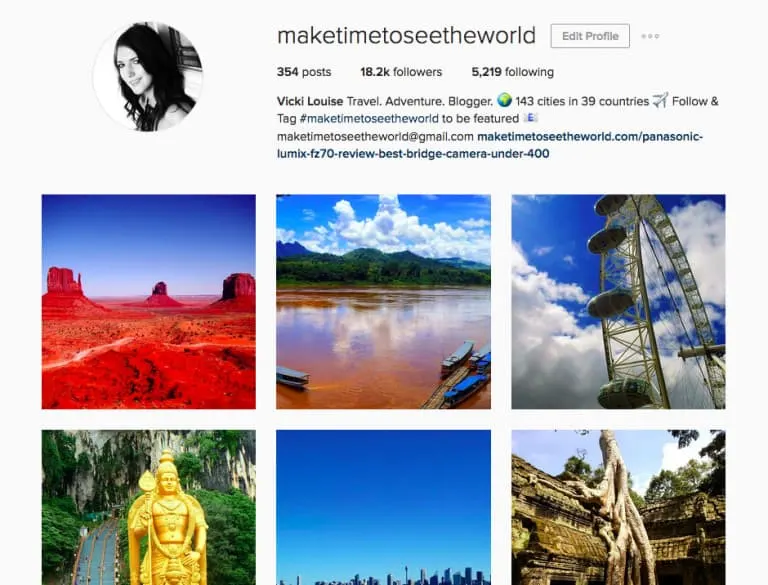 Instagram is fun, but doesn't really drive traffic. People like pretty pictures – and engagement (like on any platform) is key to success. The algoritham works on a popularity basis. If you post is liked by hundreds of people and receives a fair few comments (over 3 words) in the first 20-60 minutes – its likely to be shown to exponentially more people. This is why it is important to:
Post at consistent times (so your audience knows when to expect you)
Use hashtags. There are lots of travel related hashtags out there, some are general (like #travel and #wanderlust) and get hundreds of posts a minute. Try not to use lots of tags that are popular as your post will get buried quickly. To find smaller and more niche hashtags, run a quick search on the location/place you're about to post about before posting your pic and see what the top 9 pictures are and what hashtags they have used, and look for any brand/tourism pages that you could tag that may repost your image. Still can't find hashtags? Google 'best travel hashtags instagram' and you'll find hundreds of articles/suggestions!
Comment and like posts of your followers – keep your existing audience interested and engaged. If you comment on theirs they'll likely reciprocate.
Comment and like posts in your wider niche. I pick a hashtag that I like to use and like and comment on photos within that tag. This way your likely to find people of similar interests and who are likely to check out your account and potentially follow you back.
Leave meaningful comments – above 3 words preferably as the algorithm ranks these higher (particularly if they are from your existing followers)…
… but don't be afraid to leave short comments either. People get hung up on an 'awesome shot' or 'love this' as they think its not genuine or worse – a bot. But referring to my initial point – people like pretty pictures. It's a visual platform and some people just like to look and so them leaving an thumbs up or smiley face emoji may not help you re the algoritham, but they are still engaged audience members and shouldn't be ignored. A simple thank you could draw them back to your account and become a regular contributor.
Keep a consistent and cohesive theme through your account. People like to know what to expect when they follow you and will decide based on what your feed looks like.

On the monetization front, if you post only landscapes/cityscapes you're going to be long way off getting sponsors. If you've built an audience of 20k people based on these kind of pictures – they are hardly likely to be receptive of a photo and review of the latest packing cubes (for example) you have received for free.
If however, you're more in the lifestyle sphere, Insta is a great monetization option as brands can pay up to 3 figure sums for posts featuring their products – be it cool 'travel related' products like watches/luggage/clothing – or day to day products like sleep aids, food/healthy eating products or other less glamorous things. Recommending these things to your readers will only work if it fits with your content – so plan and use your account carefully.
As Insta does not allow you to link directly in the captions or photograph itself (and only one link in your profile), it is hard to drive people to your blog. Depending on what you use it for – pretty pictures/product placement – this may affect how much time you allocate to building your account.
2.Facebook
Facebook is one of the most important of the social media platforms but with the algorithm it is hard to get your posts in front of people. After you have set up your fan page, my tip to grow your account is:
Join Travel Blogger Orientated Groups on Facebook:
These are full of sharing/follow threads which are a big 'if you scratch my back i'll scratch yours' kind of thing. I don't personally like the groups, but they are great for helping build your audience and it is nice to be part of a community.
Most of the groups are a catch all social media promotion thing and have threads throughout the week for Twitter, Instagram, Facebook, Snapchat, YouTube etc
I've put some links to groups below to get you started but my advice is to set a limit for how many threads you will do a week/or hours you will spend on promotion because it is easy to lose sooo much time if your trying to do them all!
Communities: good for collab ops and getting advice
Groups for reciprocal threads:
One Social Media Only Groups
There are about 20-30 different groups (that I know of!) and you'll find more groups the more you join – the sky's the limit for how much Facebook promotion you want to do.
I would also recommend joining backpacker groups (or other groups relating to your target audience) and answer questions where you can. Try not to just link drop but by being a contributing and helpful member of the groups, you will create credibility and people will start looking to you for advice and using your blog as a resource.
3.Twitter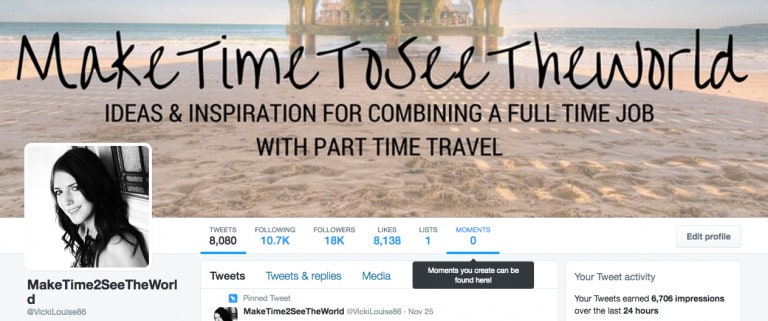 Twitter is good when you have content to automate but is more of a broadcast medium than a place for in depth conversations. (Could we expect anything else with a 140 character limit?!)
Twitter followers and engagement also account for 50% of your ranking if you are registered for the Rise Travel 1k leader board. This ranks the 'best' travel blogs each week based on social markers. In particular for Twitter they place weight on follower numbers, retweets, mentions and the number of tweets you send out containing the hashtag #travel.
Tips to grown your account and shoot up the Rise Travel1k boards:
Participate in organised travel chats
Retweet content of other bloggers/travel sites
Follow people in your niche (and only unfollow those who do not follow back – this goes for all social medial platforms. The idea is to be social. Not a douche that's only interested in numbers)
Schedule tweets in advance (I use Buffer)
Thank people that share your content.
Include #travel in all your tweets
Use hashtags that are relevant to your post. For example #ttot (travel talk on twitter) have a travel focused feed which would be a great place to find new followers. Using the hashtag gets your account in front of that audience with very little effort.
Tag the accounts of those whose attention you would like to get – if you've wrote a post about Budapest and would like the tourist account there to share it – tag them. It's a friendly way of getting your content in front of them and you never know – they just might share it with their followers on their other social accounts.
4. Google+ (no longer exists!)
5. Stumble Upon (no longer exists!)
6. Flipboard
Flipboard is relatively new but can be a good traffic driver if your article gets picked up – it'll all about timing and contributing to the platform – and one that not many have cracked yet! (When/If I do – i'll let you know!)
.
7. Snapchat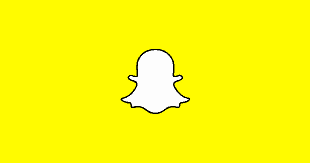 Shapchat is popular with a younger demographic. As that doesn't apply to me – I have no tips but I scoured the internet and found this helpful guide from Cailin @ travelyourself
.
8. YouTube
Vlogging is apparently the way to go, but It's not something I am into so again, after searching the web and disregarding the posts on the 'best youtubers to follow' – If you're jumping on the YouTube wagon I recommend you read this post by Mark over @ Migrationsology and when you're ready, check out the best camera's for vlogging here.
.
9. Pinterest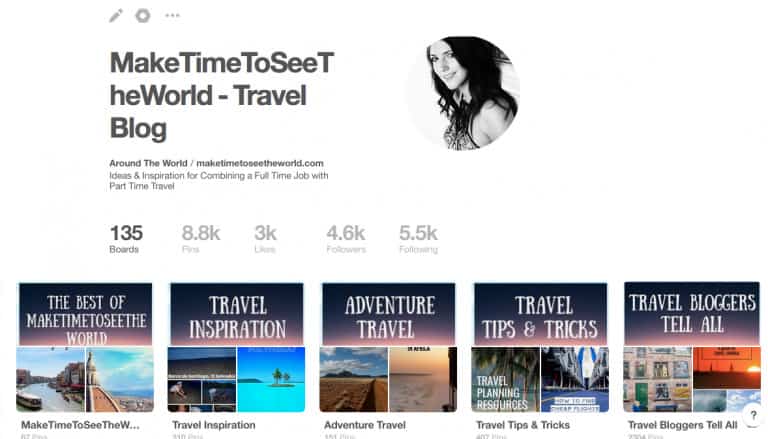 Last and by certainly no means least (it was once my biggest traffic driver!) is Pinterest. And the first thing is should mention is that it is not a social media platform, but a search engine, and you need to treat it differently to the other social accounts to get the best from it.
Tips to Pimp Out Your Pinterest:
Set up a business account
Give your profile a well thought out description about who you are and what you do – and essentially what followers can expect from you. For example mine is 'Ideas and Inspiration for combining a full time job with part time travel."
Apply for and get approved for rich pins by verifying your website.
Set Up a 'Best of Blog' Board as your first board which will act as a portfolio of your work and will be the first thing people see on your page
Set up other boards for the awesome content you are going to pin outside of your own blog (and where contents from sharing threads will go)
Create Vertical Pins (around 750×1300) for each of your blog posts (canva is free editing software favoured by a lot of bloggers) – I would recommend making 3-5 per post and 'hiding them' in your post using the following code. This gives people the choice of what to pin when they click your share bar, without making the post look untidy.
Make the descriptions SEO friendly – don't keyword stuff as this does not look natural – but make sure your captions reflect the purpose of the post and 'naturally' include the keyword you would like it to rank for. One of the best things to do is use the SEO text that you program in Yoast (the preview that shows up in web searches) as your Alt Attribute text. This means it will automatically be used as the description for the post, and will often be unchanged by people who pin the image.
Promote those pins

In sharing threads (see below)
In group boards – find group boards to join here: pingroupie.com

Automating pins will help grow your audience by allowing you pin and be seen without actually being online! Tailwind currently has the best interface and analytic's of any automation program and lets you schedule your best pins at the optimum times to expand your reach even further. If you want to give it a try use this link and get $15 credit which means you get your first month free!
EXTRA – make beautiful pins with or without text overlay – but DO NOT put your face (or anyone's face) on the pin! Unless the post is specifically about you (and if it is Pinterest may not be the best platform for marketing your content). As a search engine people are looking for information. And just like my SEO tips above, you posts/pins should be answering questions and helping people. Also, pins with faces have been shown to get 23% less repins.
If you don't have high quality images – use stock photos from free sites such as pixabay and pexel.
If you want to check what people are pinning from your website in real time (your analytics can be a big vague when doing lots of sharing threads) you can use www.pinterest.com/source/yoururl.com. This will give you an idea of what pins your audience likes in terms of style etc. You can also run this on anybody's else's url and check out they type of pins your competition is putting out. If something is working for them – it might work for you too!
You could also make board covers so your account looks consistent, but with Pinterest changing the algorithm and how it is laid out they could become irrelevant overnight. Do this only when you have some spare time
Facebook groups for re-pin threads.
Just like the threads I mentioned above for collaborations and questions, there are groups dedicated to sharing each others pins. Everyone posts a pin and re-pins every other one in the thread. It boosts your reprint numbers and helps get your pins in front of more people.
Also, don't be scared that you'll spam your followers with 50+ pins doing these threads. The Pinterest Smart Feed does not show all of those pins to your followers each time they log on, but works out how 'good' a pin is in relation to repins, click throughs and impressions. Which is important to get your pins in front of the most people.
And if doing these threads. Don't be a d**k. If you post, make sure you share everyone else's content within the given timeframe (usually 24 hours). Don't make people chase you for reciprocation. We're all in this together and those that drop links and run – or worse – delete them after they have got a few repins – are a blight on the travel blogging community. Take note – if you're a d**k you won't be welcome in the groups or in the wider community. Same goes for all reciprocal threads in any Facebook group.
4. Making Money
I gave you a few hints and tips in my How To Start a Travel Blog and Make Money post – but if you are looking for an all in one resource, Sharon Gourlay's book has you covered.
Whew! I think I'm done! So in the words of Porky Pig…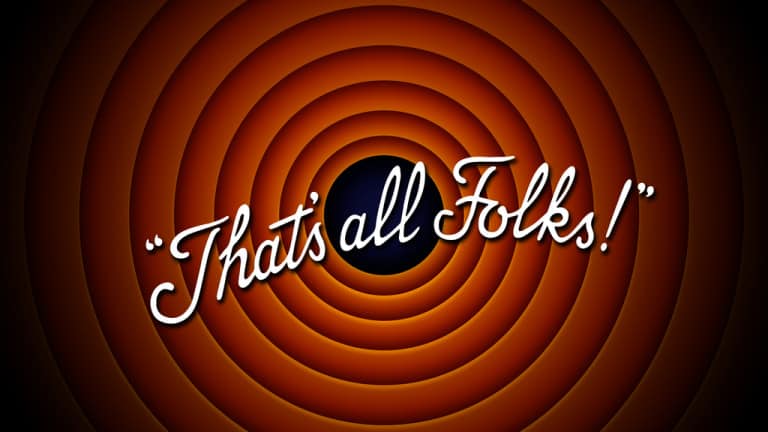 If you're still with my at this point – good for you! I hope you have picked up some tips and tricks to help boost your travel blog and get you where you want to be.
This post will remain online and FREE as long as this blog is alive. Don't forget to pin it to refer to later!
I'll also update this as and when I find a new nugget of information that will help give you that all important boost.
Like this post? Pin and share with your fellow bloggers by clicking the P in the floating share bar. Don't be greedy and keep it all to yourself. There's plenty of traffic for everyone!