Are you visiting the Netherlands and want to see more of the country than just Amsterdam? A quick 48 hours in Leiden may be exactly what you are looking for. And if you don't have time for a weekend long break, you can easily visit Leiden on a day trip from Amsterdam as it less than an hour away from the capital by train. In this article we share the Top Things To Do in Leiden as well as provide recommendations of where to eat and where to stay to make sure you have a great time in Leiden, with whatever time you have!
Related: Looking for info on Amsterdam or Rotterdam? Check out my Guide to 48 Hours in Amsterdam or 24 Hours in Rotterdam.

Leiden is also one of the perfect places to get off the beaten path in the Netherlands – so grab your train ticket now and explore the Netherlands like a local!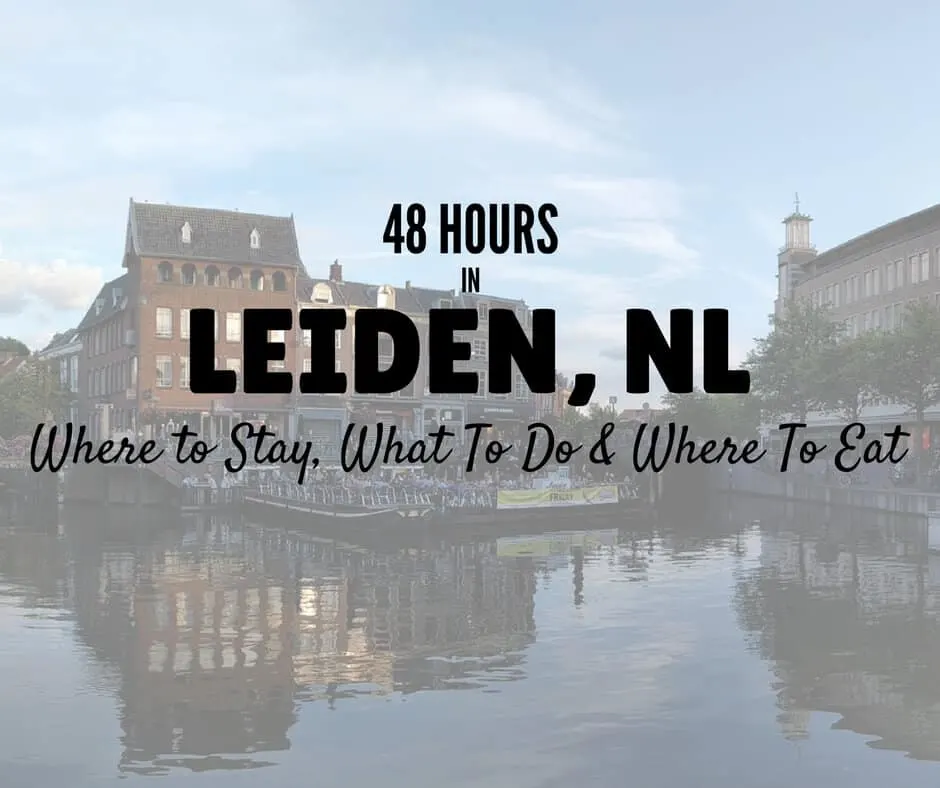 A Guest Post by Brigitte van de Pas from The Life and Times of a Dutchie Abroad
There is more to the Netherlands than Amsterdam. Even though the majority of the tourists never leave the capital, a stone's throw away there is more history and more beauty to be found. Alkmaar, Gouda, Haarlem, Utrecht and Leiden are all within an hour from Amsterdam and make for a lovely day trip from Amsterdam. Today I will take you to Leiden, Rembrandt's hometown.
Top Things to do in Leiden
Old Harbour and Beestenmarkt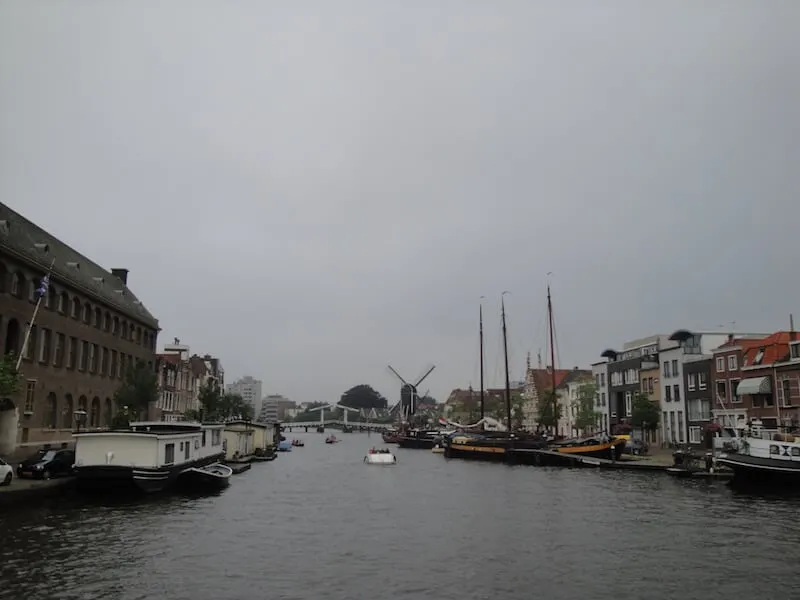 Walking from the Central Station to the city center, you will find yourself at one of the most picturesque places in town, the old harbour and Beestenmarkt square. Just across the bridge near Mill De Put you will find the charming Weddesteeg, where world-famous painter Rembrandt was born in the early 17th century. The house where he was born was demolished in 1927, but a placquette indicates its approximate location today.
Canal tour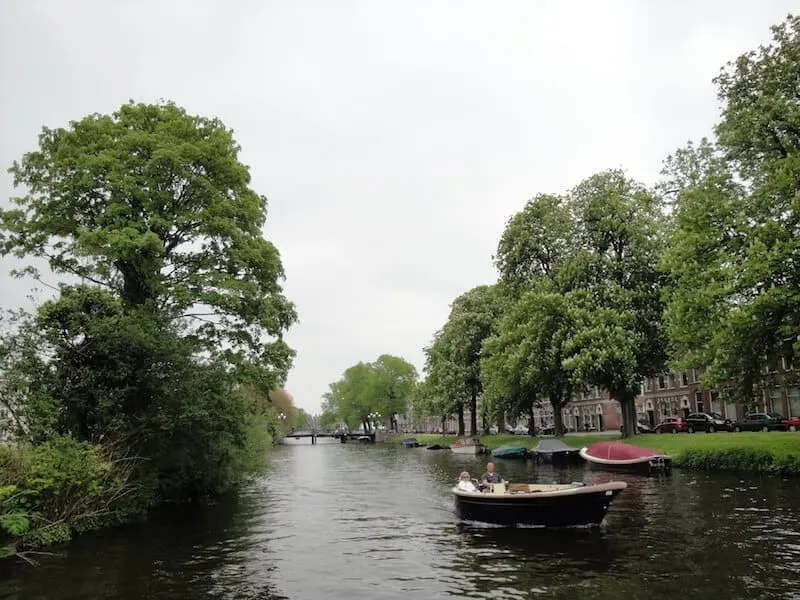 Like Amsterdam, Leiden is home to countless canals and one of the best ways to enjoy the city is from the water. Several companies offer tours starting at the Beestenmarkt, (if you prefer to book in advance, Viator offer great tour deals) or alternatively, you can hire your own boat and tour for as long as you like. For really sporty travelers: canoeing is also an option!
Rapenburg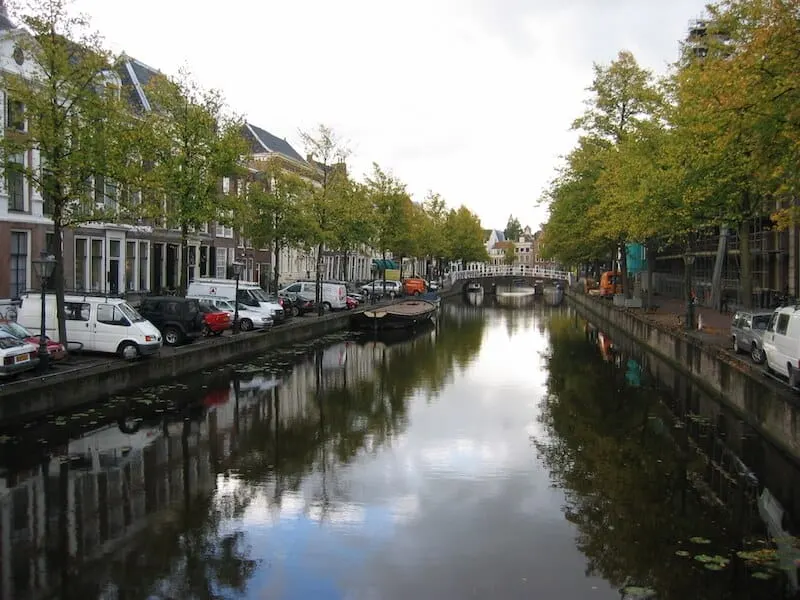 The most beautiful of Leiden's canals, the Rapenburg is one of the most expensive locations in town and walking alongside it is one of the top things to do in Leiden. The Dutch Royal family has a special connection to Leiden, as most of the members were educated at Leiden University. King Willem-Alexander lived at Rapenburg 116 during his student years, his mother Princess Beatrix at Rapenburg 45. Famous is also Rapenburg 56, which featured in war movie Soldaat van Oranje (Soldier of Orange), one of the highlights of Dutch cinema.
.
Museum de Valk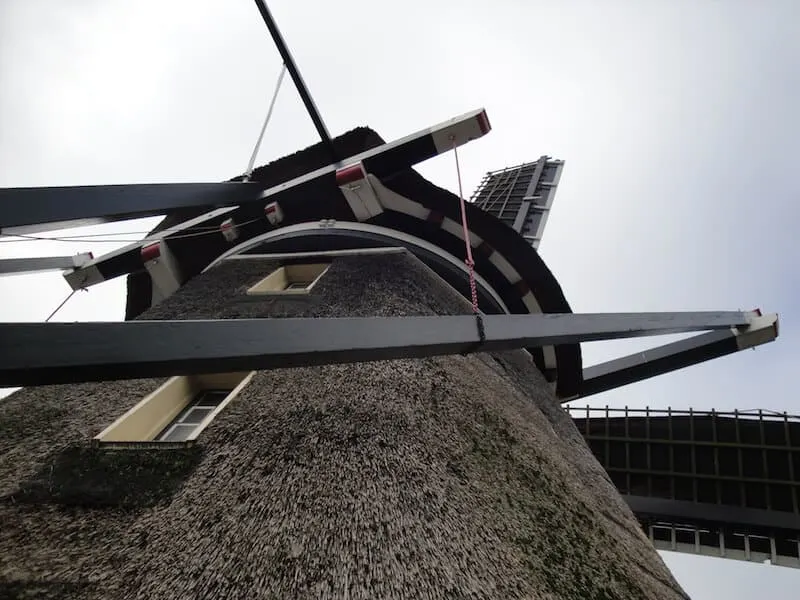 If you were wondering what to do in Leiden, no visit to the city (or the Netherlands in general!) is complete without visiting a mill. Molen de Valk (Mill the Falcon) was built in the mid 18th century. The mill is still regularly operated by amateur millners, but now mainly serves as a museum. Here you can learn about the working of the mill and the millner's life as well as climb the mill and discover what they look like from the inside. From the upper store you have a lovely view over the Leiden city center.
Temple of Taffeh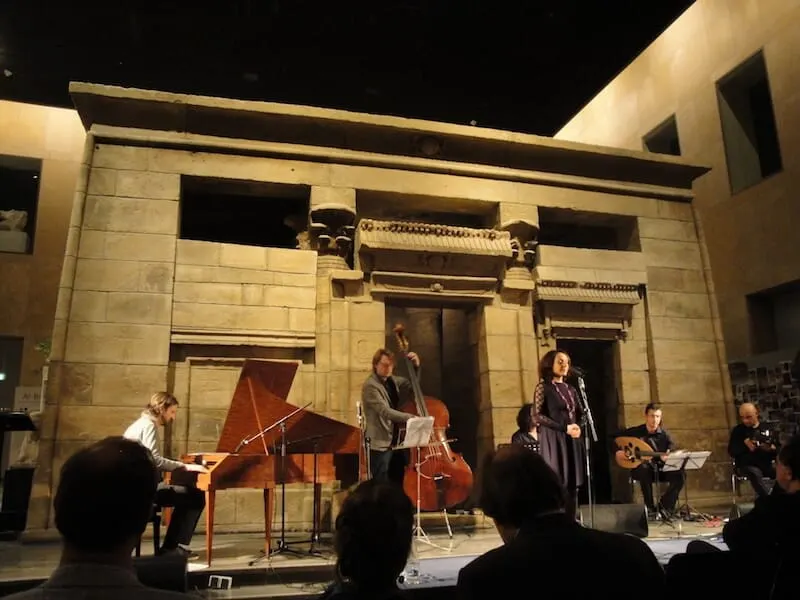 Leiden is home to a number of interesting museums which should help narrow down what to see in Leiden. History fans should go to the Rijksmuseum van Oudheden (National Museum of Antiquities). Located in the entrance hall you will find the Temple of Taffeh. This is an Egyptian temple gifted to the Netherlands for helping Egypt preserve its national heritage during the building of the Aswan Dam in the 1960s.
For those unable to travel to Egypt, this is as good as it gets in the Netherlands. Next to this extraordinary temple, the museum has a large collection of archeological treasures from ancient Egypt, Greece, Rome as well as more local finds.
.
De Burcht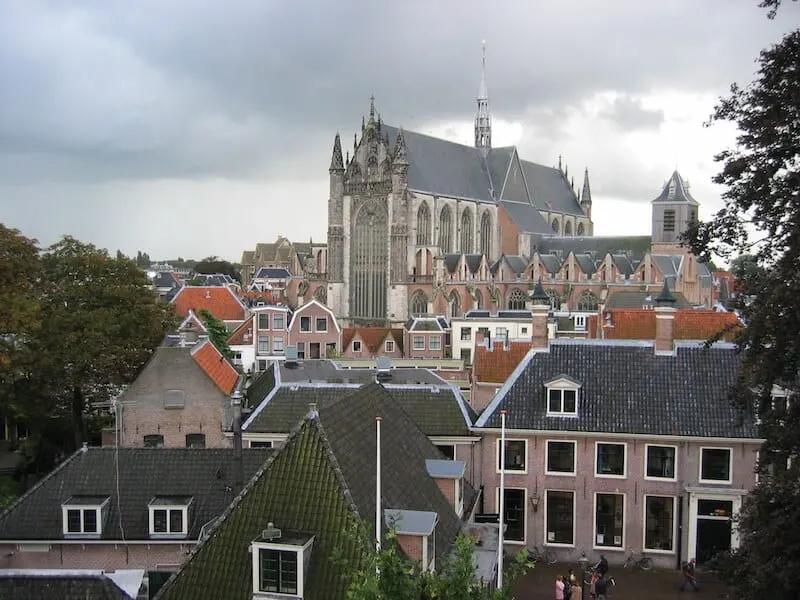 One of Leiden's most famous landmarks, the old fortress dates back to the 11th century. Right in the city center, the fortress can be climbed for wonderful views of the old city.
.
Hortus Botanicus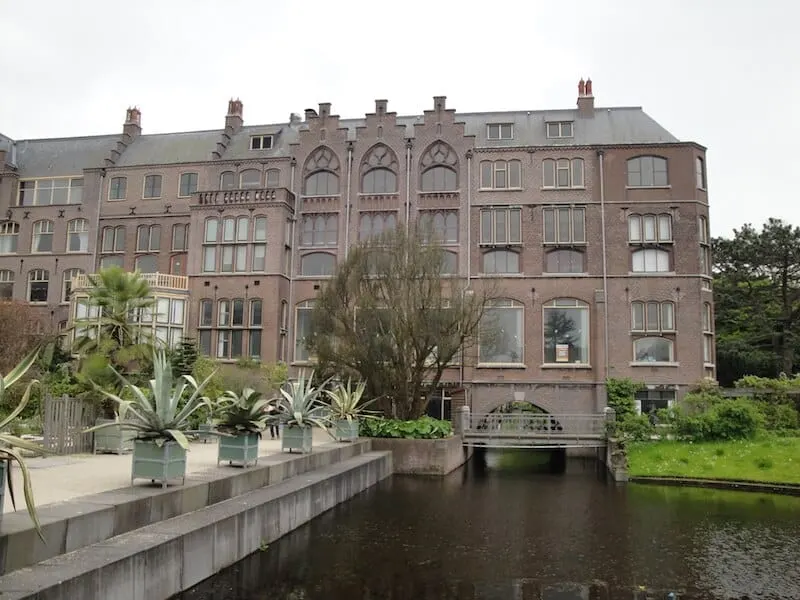 Leiden's Hortus Botanicus is the oldest botanical garden in the Netherlands, dating to the late 16th century. Here you can admire plants and flowers from all around the world. Visit the Japanese garden to see a glimpse of cultural exchange between Europe and Asia. Do not forget to pay a visit to the Victoria amazonica, as this huge water lily is the Hortus' pride and joy. And if flowers are your thing, make sure you are in the Netherlands for the Tulip Festival Parade – you won't be disappointed!
.
Leiden University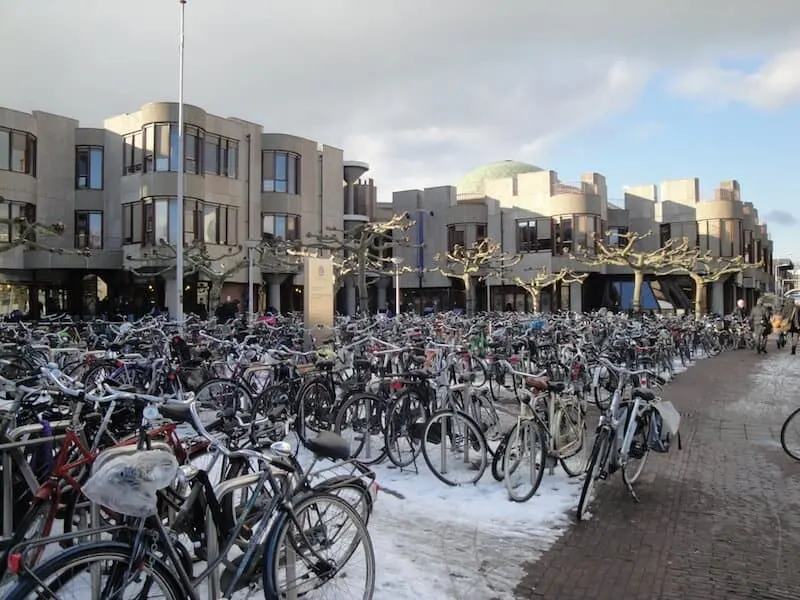 One of the best places to visit in Leiden is the Leiden University. A student town, as many as 1 out of 10 Leiden inhabitants is estimated to be a student, creating a close bond between the city of Leiden and Leiden University. Leiden prides itself on having the oldest university in the country, dating back to 1575.
The oldest university building is the Academiegebouw (Academy Building), built in 1516. A former convent, this is the heart of Leiden University and nowadays mainly used for ceremonial purposes. Over the centuries, thousands and thousands of students graduated here. Their signatures are still visible in the Zweetkamertje or Sweat Room. The Leiden University Library is also home to a large collection of beautiful Islamic manuscripts from all over the Muslim world.
City gates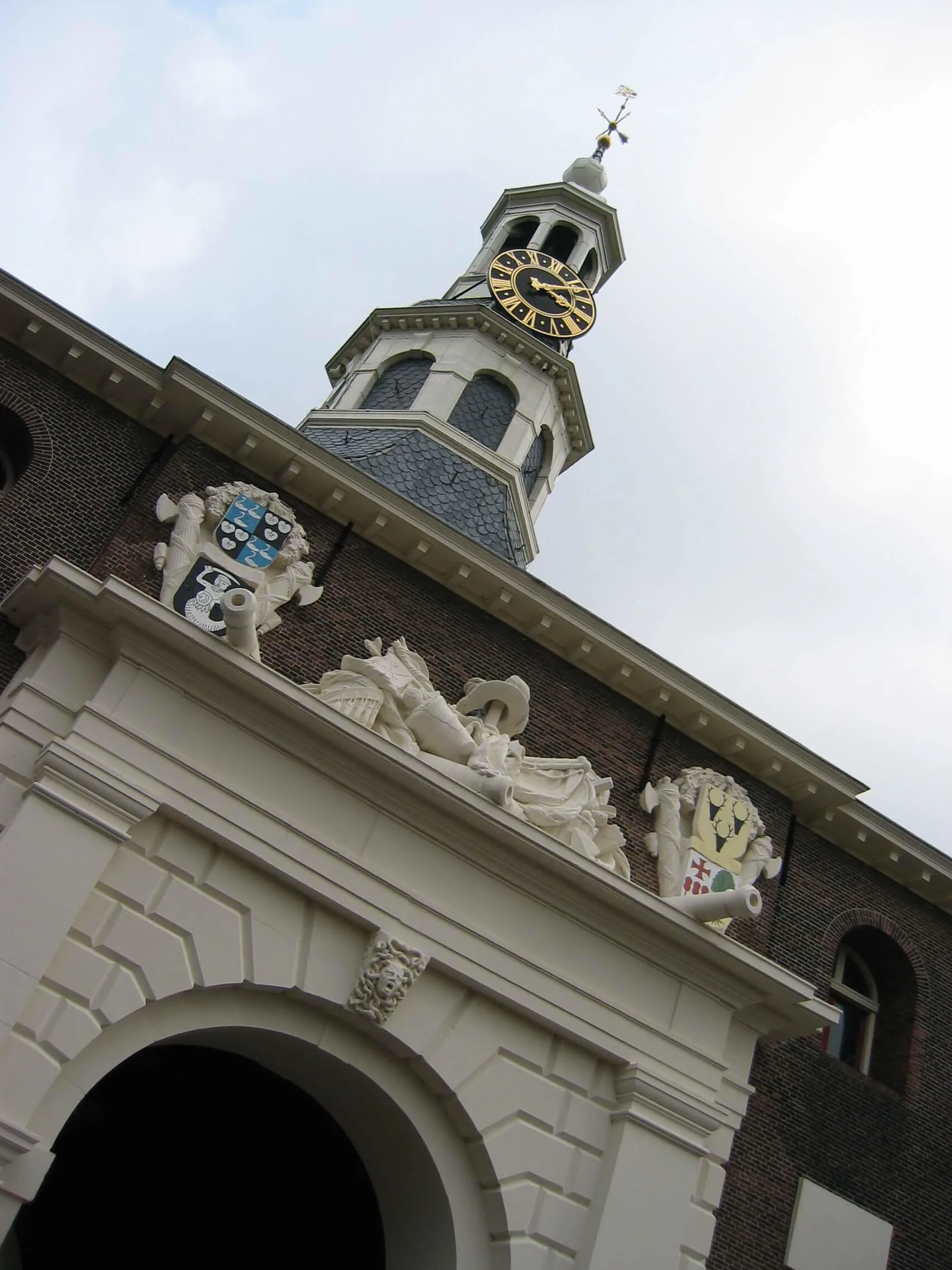 Leiden originally had eight city gates, but only two of Leiden's old gates still remain today. The Morspoort is the former Western gate, the Zijlpoort the former Eastern gate. Both surviving gates were designed by architect Willem van der Helm and date from the 17th century. Visiting the interior is unfortunately not possible, but both can be admired from the outside and are well worth crossing the city center for.
.
Go to the Beach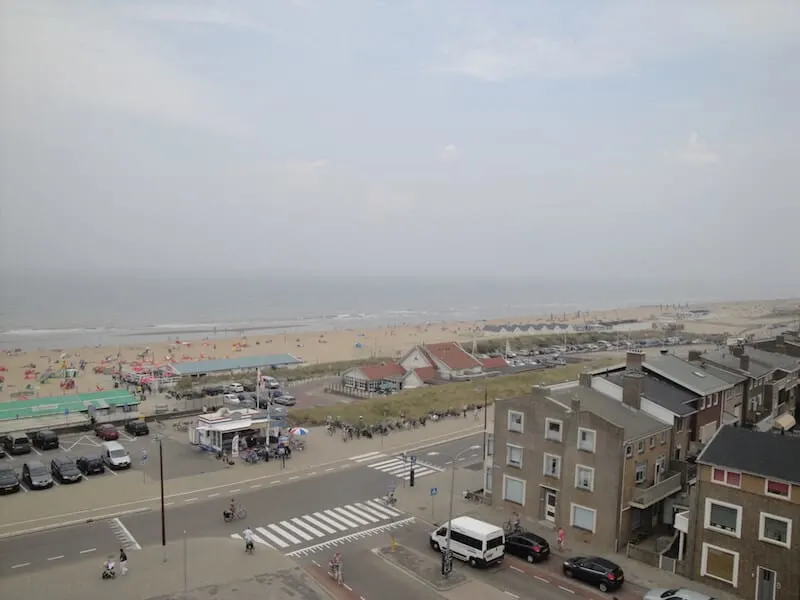 Leiden is located near the seaside, and popular beach towns as Katwijk and Noordwijk are only a bike ride away. Do as the Dutch do and stroll across the beach in winter, or go for a swim in summer.
Where to stay in Leiden

If you want to extend your day trip from Amsterdam, these hotels and perfect for an overnight stay:

Situated in Leiden, Van der Valk Hotel Leiden offers modern 4-star accommodation, as well as free Wi-Fi.
The modern rooms at the hotel have air conditioning and include a coffee maker, a refrigerator and a private bathroom. They each offer a flat-screen TV, a laptop safe and a desk.
Like more info? Click to Read Trip Advisor Reviews

Ibis Leiden Centre is situated in Leiden and is close to the area's well-known attractions. It offers 3-star accommodation with air-conditioned rooms.
Guests of Ibis Leiden Centre can enjoy the in-house bar, suitably situated for a drink. Guests can also try one of the many bars and cafés in the surrounding area.
Like more info? Click to Read Trip Advisor Reviews
Where To Eat in Leiden

BREAKFAST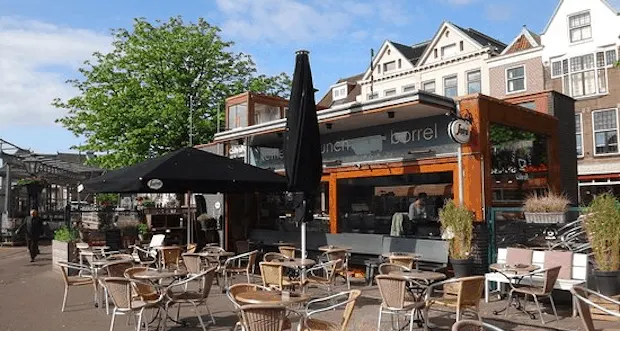 De Catwalk is located on the picturesque Beestenmarkt. A large selection of coffee, tea and delicious sandwiches, bagels and toasts is available here. It is one of the best places to eat in Leiden.
Steenstraat 30, 2312 BW Leiden
LUNCH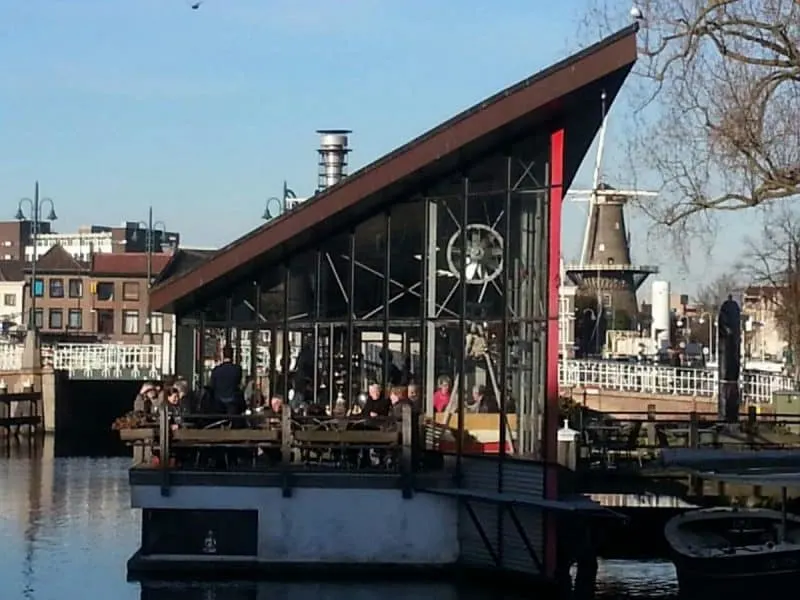 A Leiden favourite, lunch is at Grand Café Vlot. Located on the water, here you can enjoy the great view on the old harbour. Grand Café Vlot offers a wide selection of baguettes, salads and warm dishes at a reasonable price.
Prinsessekade 5L, 2312 DA Leiden
DINNER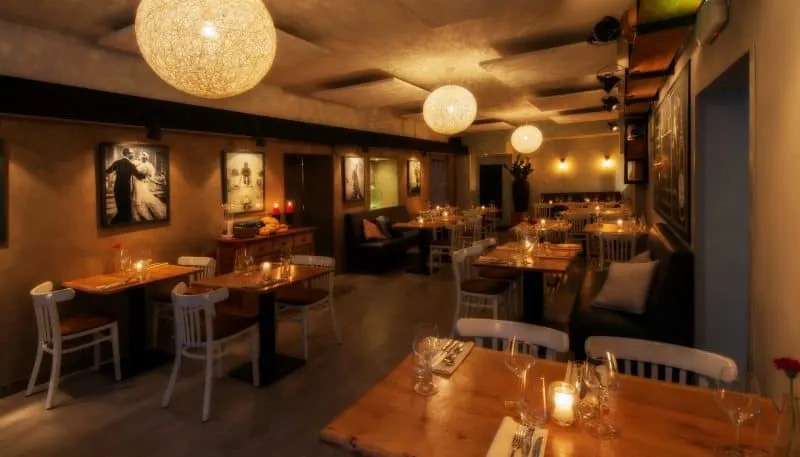 Leiden has something to offer for every budget. A Leiden special is Puur, where sustainable food and responsible dining is central.
Pieterskerk-Choorsteeg 9, 2311 TR Leiden
So there you have it – our Leiden travel guide packed with a full run-down of the Top Things To Do in Leiden along with suggestions for where to stay and where to eat. I hope you now have loads of ideas for how best to spend your day trip in Leiden, and don't forget to let me know you're own highlights once you're back!
Oh, and don't forget to pin and share – I'd really appreciate it! Click the P in the share bar for full size images!