Best place to Stay Koh Phangan Haad Salad
Everyone has heard of Koh Phangan. It is just one of the many tropical islands off the coast of Thailand that has made a name for itself as the home of the famous Full Moon Party – a 'Bucket List' experience for so many people. Our own visit was no exception, but at the same time I had no desire to stay in Haad Rin (where the party is held) and where you could guarantee boozed up backpackers falling about in the street at all hours of each day/night – whether it was the party night or not! (You might remember my aversion to drunk backpackers from my post about Vang Vieng).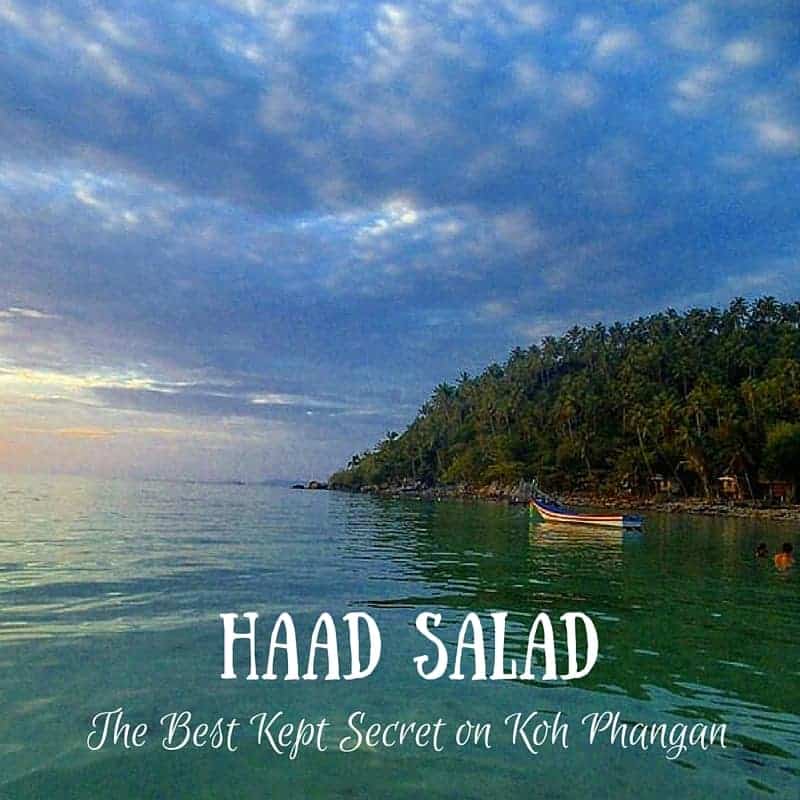 Now, don't get me wrong – I'm not lumping every backpacker into this category, and a big blow out every once in a while can be healthy (and fun!) but I just don't like to be/stay in that kind of environment. So where else should you stay? Read on to find why Haad Salad is the best place to stay on Koh Phangan!