If you live in Melbourne (or regional Victoria) area – or are just planning a holiday to Australia's cultural capital and are looking for some great day trips and weekend getaways, you'll have plenty of amazing choices. It is no secret that Melbourne is a vibrant and exciting place to visit (for 8 years it was ranked as the world's most livable city!) and it's a favorite with foodies, wildlife lovers and sports enthusiasts alike. But getting beyond the city to its rugged landscapes, dense forests, dramatic coastlines and incredible wine regions is where you find so much more and that's what makes these weekend getaways and day trips from Melbourne an absolute must for residents, visitors and tourists alike!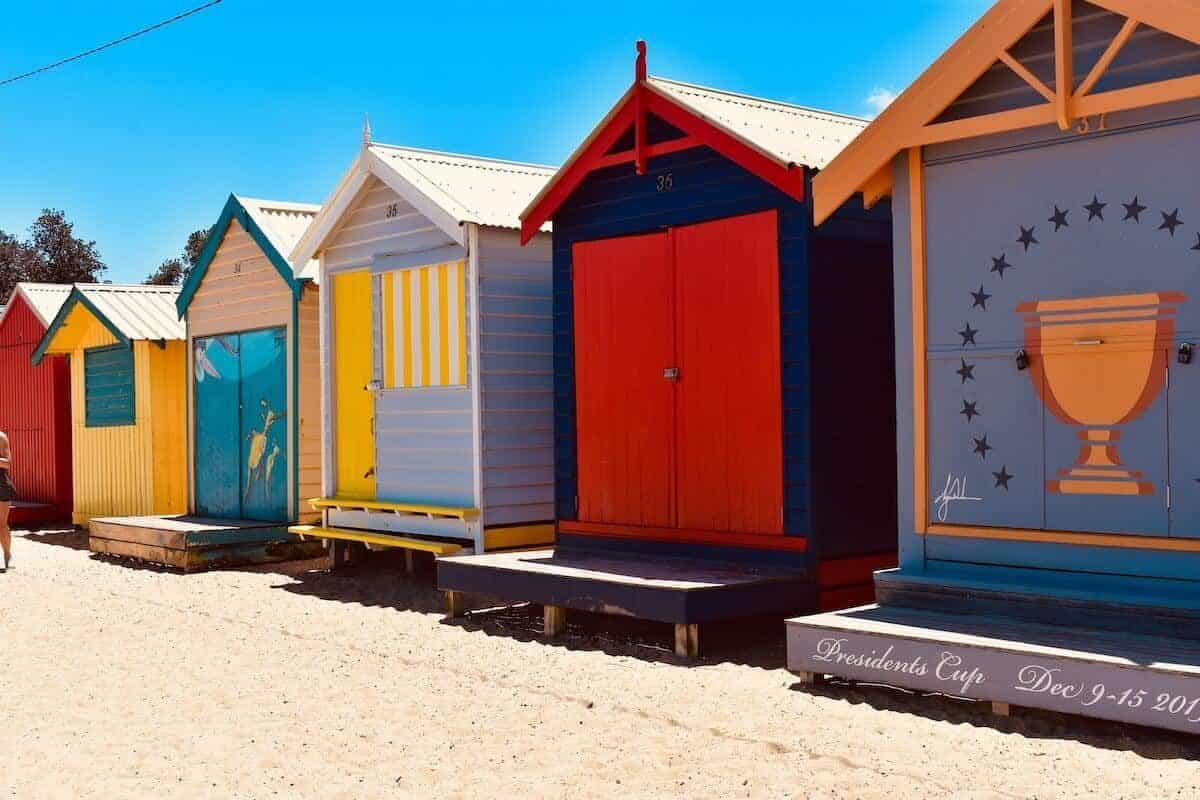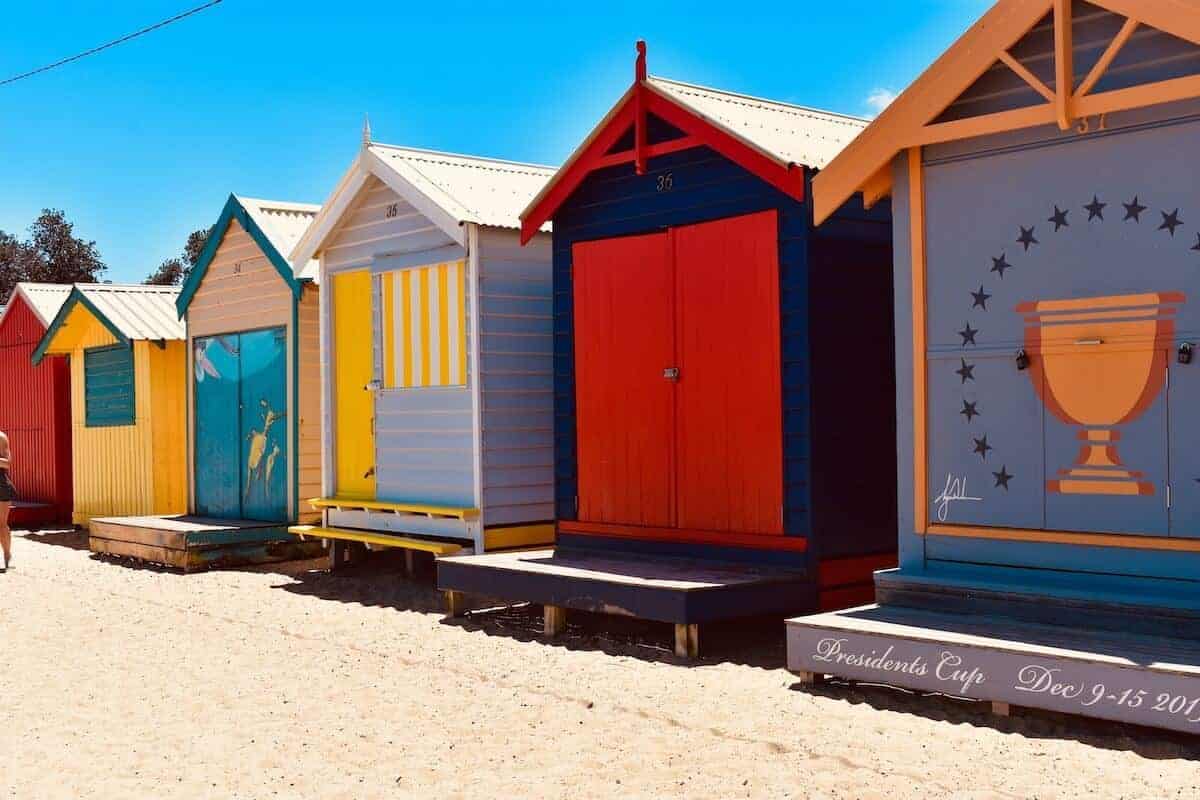 Disclaimer: Almost all posts on this site contain Affiliate links, and this one is no different. This means that if you click on any of the links in this post (and make a purchase) I may receive a small commission at absolutely no cost to you. Each post is carefully crafted to (hopefully!) answer all your questions and recommendations are made where we believe they will improve your trip and help with your planning. As such we thank you in advance should you decide to click & buy. Read my full Disclosure here.
A Map of the Best Day Trips from Melbourne & the Best Weekend Getaways in Victoria!

Day Trips from Melbourne are marked in Blue, Weekend Getaways throughout Victoria are marked in Purple and the Green Markers make up the High Country Silo Art Trail (one of our weekend getaway options). Scroll down to find out more about each marker.
The 7 Best Day Trips from Melbourne
Great Ocean Road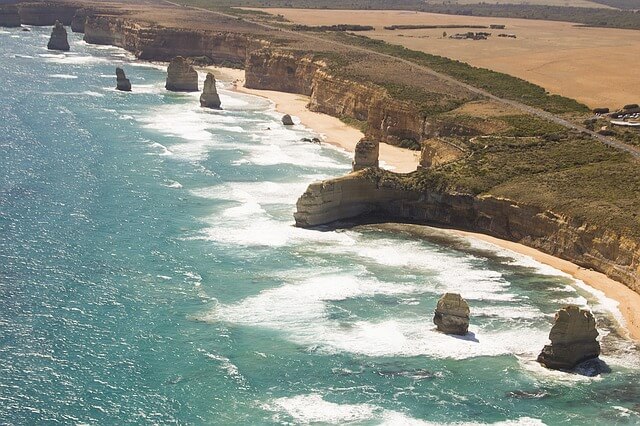 RATED: ★★★★★½ (4.8/5)
This full day coach tour of the Great Ocean Road accompanied by an experienced guide, gives you the wonderful opportunity to sit back and enjoy the views of this stunning stretch of Australian coastline. Along the way you will stop at some of the roads top attractions including Loch Ard Gorge, Port Campbell and the Twelve Apostles. And if you want to bypass a lot of the crowds consider taking a Great Ocean Road Reverse day trip.
INSIDER TIP –
If you are short on time, a day trip to the GOR will have to do, but if you can give it a few days, we guarantee it is one of the most amazing weekend getaways from Melbourne! (
And we should know – we live here!
) Head on over to our sister site –
The Great Ocean Road Guide
– for suggested road trip itineraries, car hire recommendations, things to do and places to stay to help you plan the perfect trip.
Phillip Island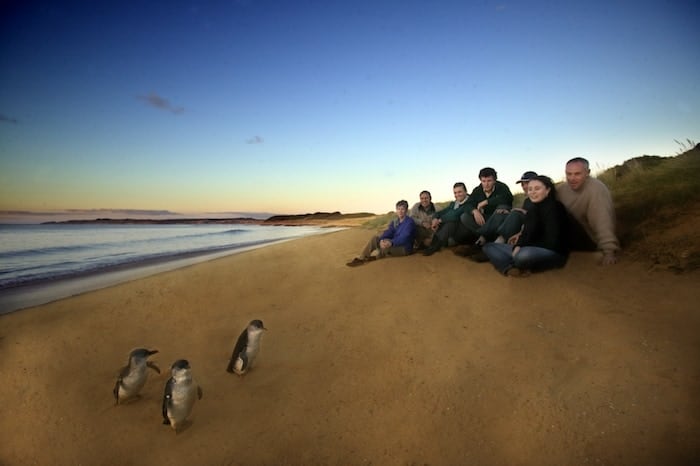 RATED: ★★★★½ (4.4/5)
No trip to Melbourne is complete without a day trip to one of Australia's most popular nature reserves where you will see a variety of sea birds, seals and the famous penguins. Included within this Phillip Island day trip, you will also enjoy meeting the koalas and kangaroos at the Maru Koala Conservation and Animal Park. On arrival at Phillip Island you'll visit Cape Woolamai and Woolamai Beach where you'll feel the sand between your toes as you watch the surfers taking on what are sometimes monstrous waves. You'll then make your way to the volcano remains at The Nobbies before watching the little penguins make their way back to their burrow for the night at dusk. It's the ultimate Penguin Parade Tour.
Healesville Sanctuary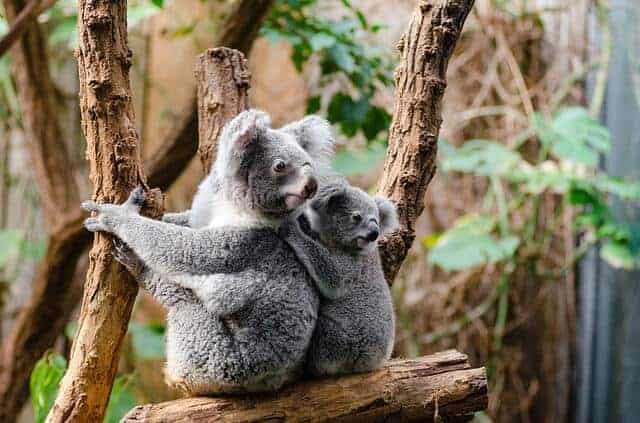 Visit the Healesville Sanctuary where you can say hello to over 200 Australian native species, including kangaroos, wombats, koalas and platypus to name a few. Top off your day by watching the spectacular 'Spirit of the Sky' bird of prey and parrots show. And if you want a more up close an personal experience, opt for one of the wildlife encounters that are offered by the sanctuary.
.
Yarra Valley Winery Tour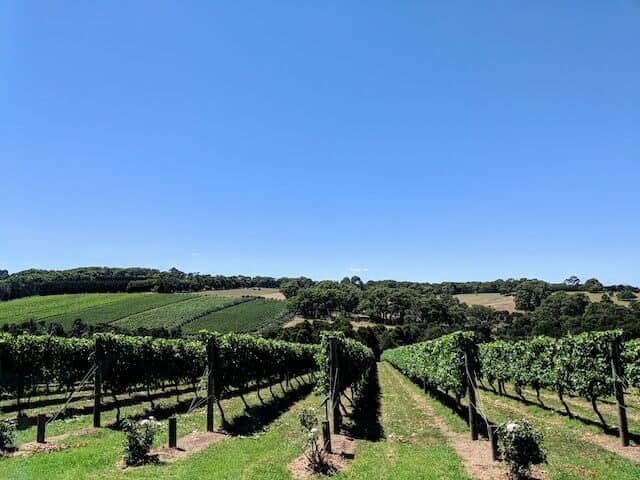 Wine lovers will not want to miss out on a day trip to the Yarra Valley, where you will enjoy touring some of the region's most well-known wineries (including Domaine Chandon, Yering Station and more!) Spend the day gaining an understanding of wine making, sampling some delicious wines and enjoy a sumptuous lunch too. And don't forget to grab a few bottles of your favorite wine at Cellar Door prices!
You're going to have an AMAZING day whichever one of these Yarra Valley Wine Tours you decide to take!
Dandenong Ranges Tour by Puffing Billy Train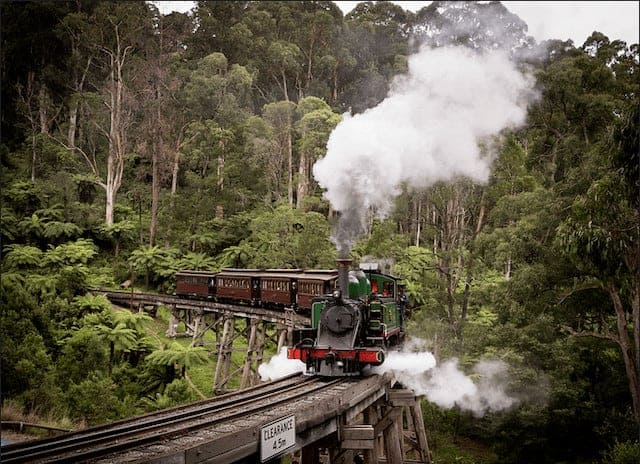 RATED: ★★★★ (4.1/5)
Enjoy a day to remember as you travel through Mount Dandenong with its lush Australian rainforest and picturesque bushland on the much loved, historic Puffing Billy steam train. Included within your sightseeing tour is a delicious Devonshire Tea, free time to explore the quaint little town of Sassafras and the opportunity to feed the native Rosella parrots.
Grampians National Park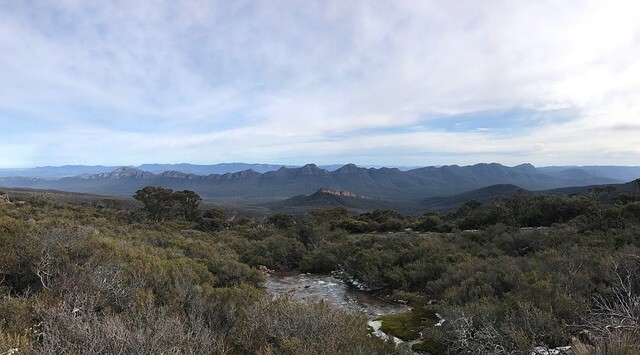 RATED: ★★★★½ (4.7/5)
Anyone who enjoys the outdoors will fall in love with the Grampians National Park. The far-reaching natural landscapes are ideal for natural lovers and budding photographers alike. As part of your trip, you will also learn about the areas fascinating history during the gold rush.
Macedon Ranges Tour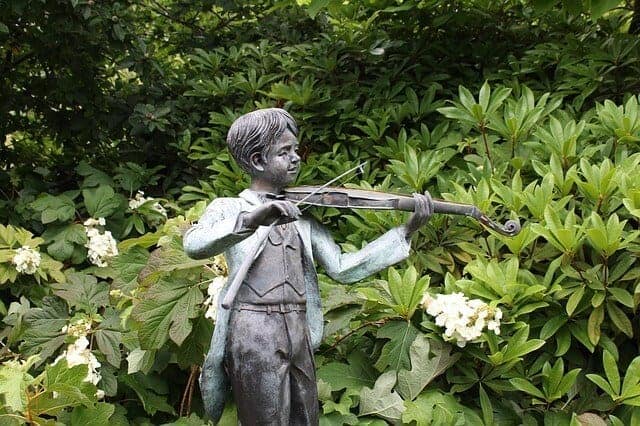 RATED: ★★★★★ (5/5)
During a day packed full of fun, adventure and wine tasting you will visit a handful of top wineries where you will have the opportunity to sample some award-winning wines, paired with delicious food and learn about the region and it's wine making history. As part of your day exploring the Macedon Ranges, you will also enjoy a refreshing morning tea and a two course lunch, and with a maximum of 7 people per tour, it can be easily customized through discussions with your group.
8 Incredible Weekend Getaways in Victoria
Australia is a big place and travel abroad can be a bit of a stretch too far on the wallet of a lot of people. But that doesn't mean that all travel opportunities are off the table. There are quite a few options when it comes to weekend getaways from Melbourne, which each help you explore the amazing state of Victoria.
Daylesford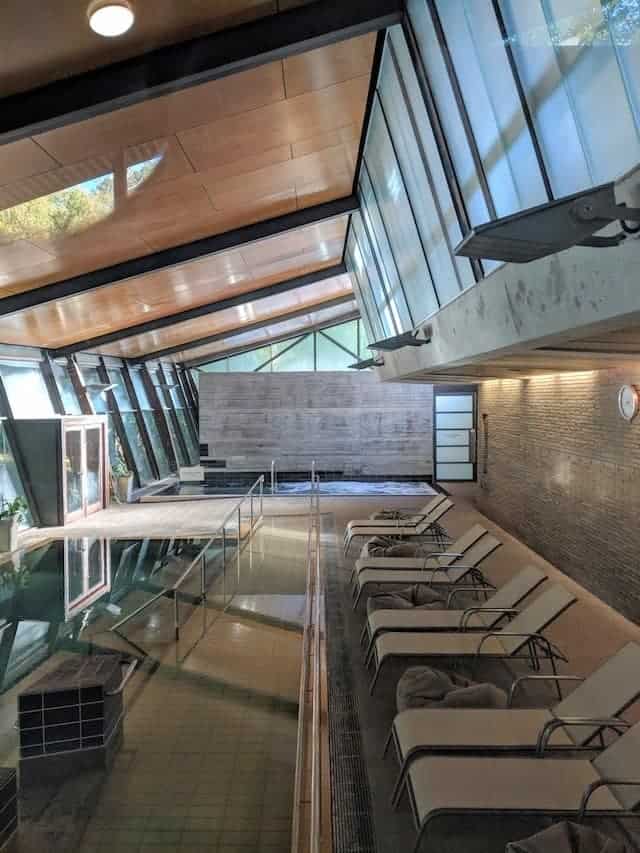 Located North West of Melbourne, the town of Daylesford is renowned for its picturesque setting in the foothills the Great Dividing Range. The area is also known for the natural hot springs, making it popular with natural lovers and spa lovers alike who want to explore the surrounding landscapes.
Attractions to visit: Wombat Hill Botanical Gardens, Hepburn Bath House (make it a spa day bathing in the mineral springs), Daylesford Spa Country Railway & The Mill Markets antique store.
Places to stay:
– Budget: The Daylesford Holiday Park
– Luxury: Hepburn Spa Retreat
– Family friendly: Daylesford Royal Hotel
.
Wilsons Promontory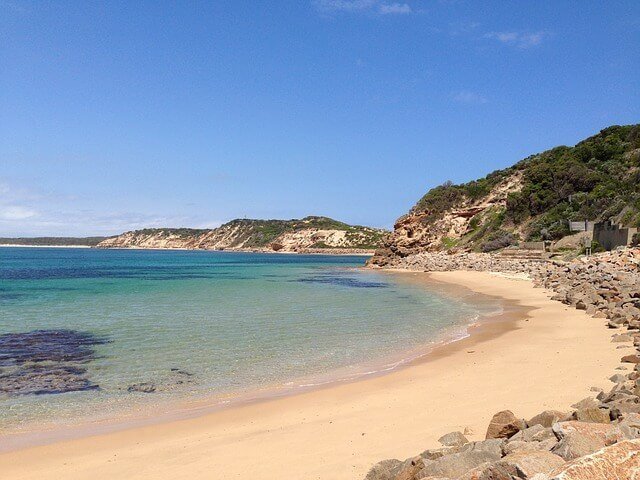 Journey the southernmost part of the Australian mainland for a weekend getaway to remember in the heart of Wilsons Promontory National Park. Explore the varied landscapes of this area from expansive mudflats to sandy beaches, home to secret coves. The park is also inhabited by a range of local wildlife, including swamp wallabys.
Attractions to visit: Wilsons Promontory National Park, Wilsons Promontory Marine Park, Mount Oberon Summit Track, Squeaky Beach & Wilsons Promontory Lighthouse
Places to stay:
– Budget: Prom Gate Getaway
– Luxury: Tindoora Cottages
– Family friendly: Buln Buln Cabins
.
Ballarat
The historic city of Ballarat in Australia's Central Highlands is known for its temperate rainforests. Famous for the Victorian Gold Rush and the Eureka Rebllion, Ballarat is the perfect weekend break for anyone passionate about history. Or take a drive out to Sovereign Hill to learn all about the regions Gold Rush.
Attractions to visit: Ballarat Fine Art Gallery, Ballarat Wildlife Park, Kryal Castle, Ballarat Botanical Gardens & The Gold Museum.
Places to stay:
– Budget: Begonia City Motor Inn
– Luxury: Lascelles Ballarat
– Family friendly: Best Western Plus Ballarat Suites
.
Lorne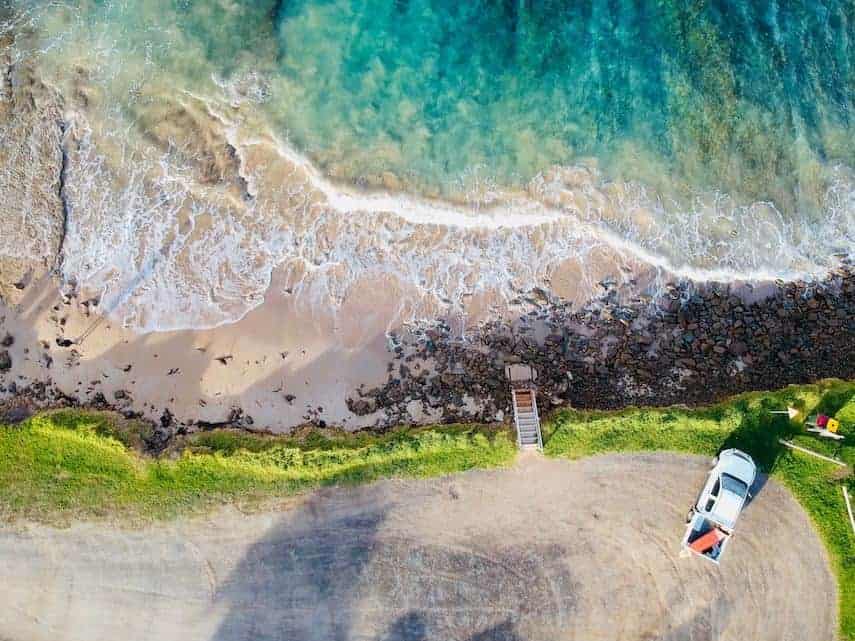 Situated along Australia's Great Ocean Road, the coastal town of Lorne is just 2 hours drive from Melbourne and is a popular tourist destination for those who enjoy the outdoors, in particular budding surfers. The town is also home to a number of historic buildings. Making it great destination to explore as part of a weekend away.
Attractions to visit: The Erskine Falls, Teddy's Lookout, Otway National Park & Lorne Beach – check out more things to do on the Great Ocean Road here.
Places to stay:
– Budget: The Lorne Bay View Motel
– Luxury: Lorne World
– Family friendly: Lorne Holiday House
.
Mornington Peninsula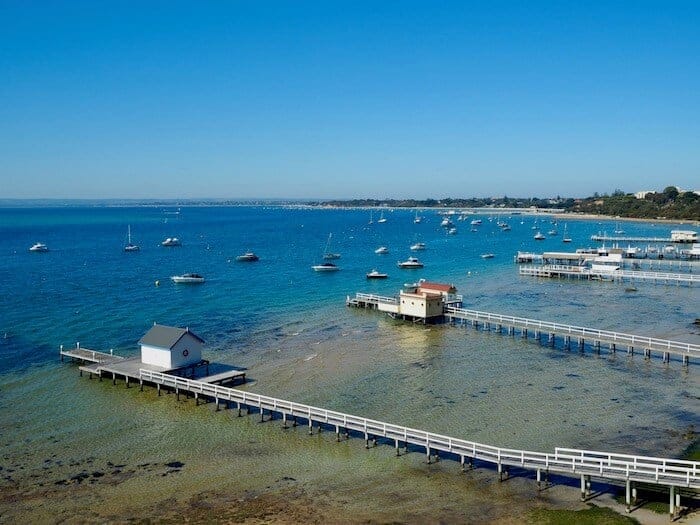 Travel to the south of Melbourne to reach the picturesque Mornington Peninsula, Sandwiched between Port Phillip, Western Port and the Bass Strait. Just a short drive from the centre of the city this is the ideal location for an overnight break.
Attractions to visit: Mornington Peninsula National Park, Ashcombe Maze & Lavender Gardens, Cape Shanck Lighthouse, Fort Nepean, Peninsula Hot Springs & Bushrangers Bay
Places to stay:
– Budget: Sorrento Beach Motel
– Luxury: Moonah Woodlands Resort
– Family friendly: The Royal Mornington Hotel
.
High Country Silo Art Trail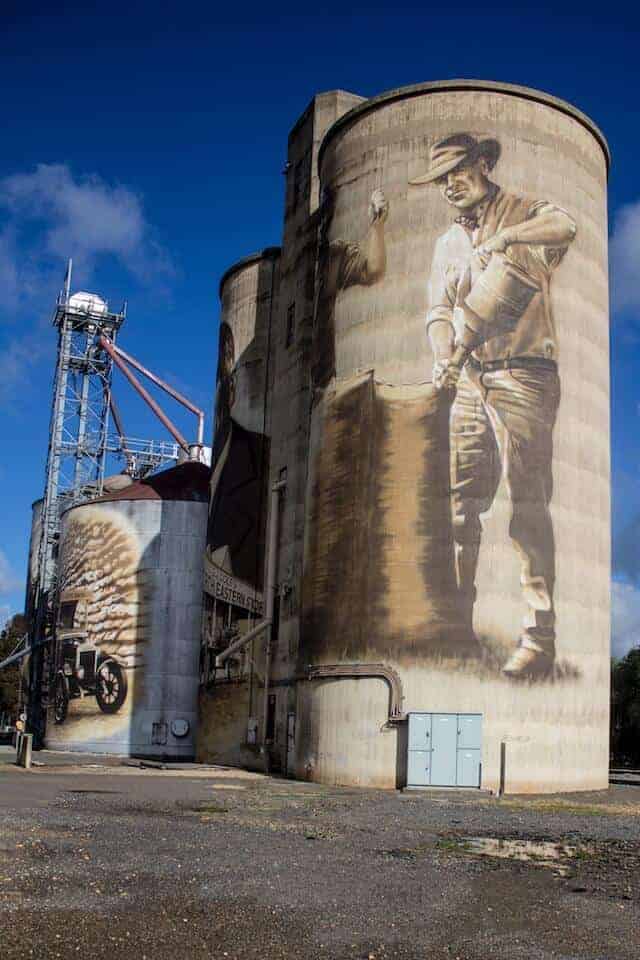 Spreading over 200km, the Silo Art Trail in Victoria's High Country is Australia's largest outdoor gallery. Providing an insight into the true spirit of the Wimmera Mallee Region, the trail recognizes and celebrates the region's people through a series of large-scale mural portraits painted onto grain silos, many of which date back to the 1930s. Use the official website (linked above) to help plan your trip as it features information on locations, accommodation options and most importantly – the location of petrol stations!
.
Bright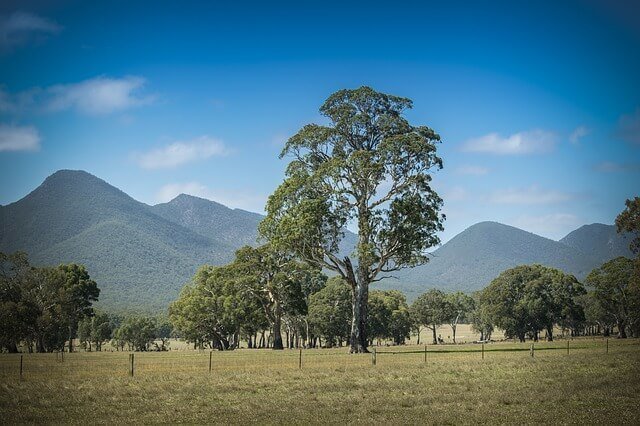 The town of Bright sits close to both the Mount Buffalo National Park and the Alpine National Park, making it top of the list for anyone wanting to explore this unique area of the Australian landscape.
Attractions to visit: Mount Beauty, Canyon Walk, Mount Buffalo National Park, Canyon Walk & Morses Creek
Places to stay:
– Budget: Bright Avenue Motor Inn
– Luxury: The Dacha
– Family friendly: Bright Riverside Holiday Park
.
Mt Buller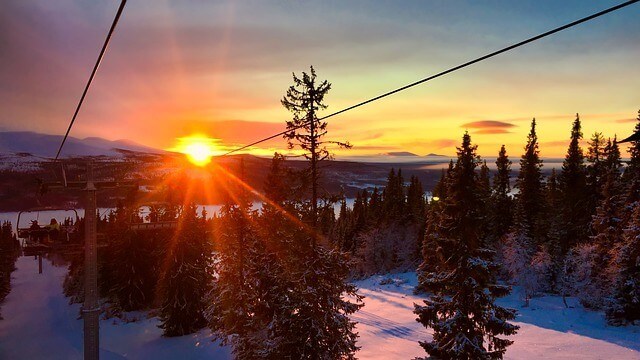 The resort village of Mount Buller is a thrill seekers dream. With plenty of exhilarating activities to enjoy in this beautiful alpine region, it's is a great place to hit the slopes or explore the picturesque hiking trails, with breathtaking views guaranteed
Attractions to visit: National Alpine Museum, Bindaree Falls, Scenic chairlift tour
Places to stay:
– Budget: Alpine Retreat Mt Buller
– Luxury: Moondance Lodge
– Family friendly: Breathtaker Hotel & Spa
.
That's a wrap! We hope this guide to the best day trips from Melbourne and the top weekend getaways from Melbourne has been of help and most importantly, we hope you have the most amazing time exploring this part of Australia.
And if you like this post, or know someone who needs help planning a trip around the great state of Victoria, please share this travel guide with them via Facebook, Flipboard, Twitter or Pinterest!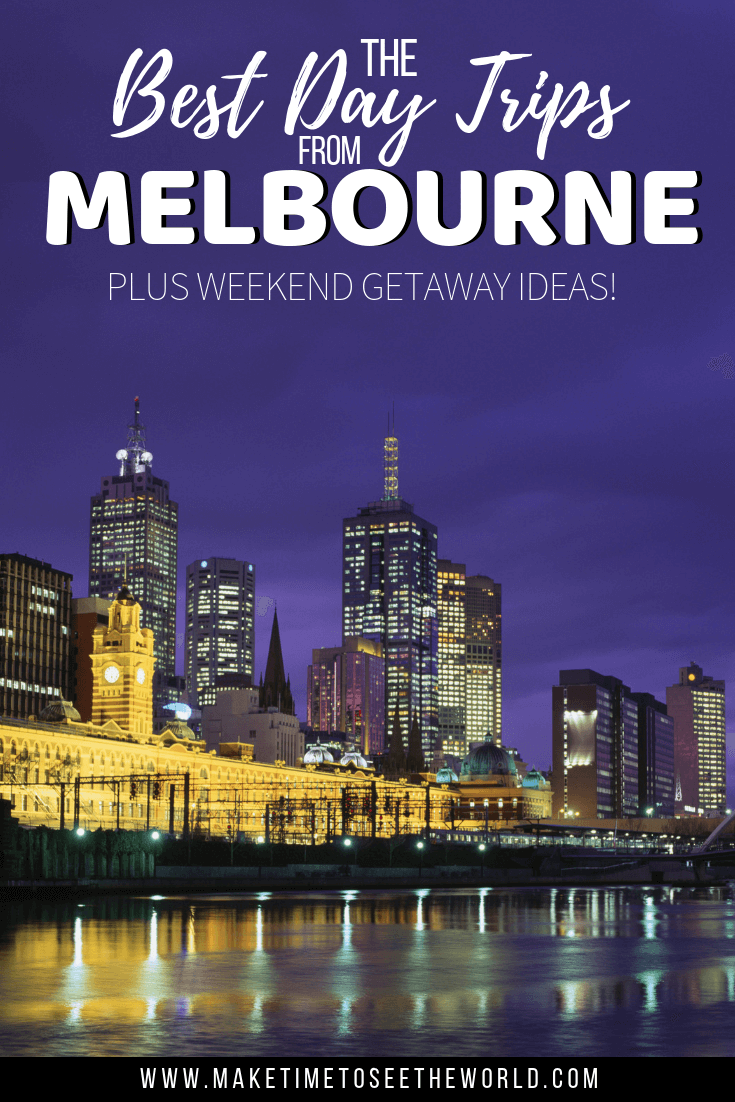 READY MORE TRAVEL INSPIRATION? YOU MIGHT BE INTERESTED IN THESE TRAVEL TIPS, TRAVEL ARTICLES, DESTINATION GUIDES AND RELATED POSTS:
Hi There! Thanks for reading our travel guide about The Best Day Trips from Melbourne + The Best Weekend Getaways in Victoria! I just wanted to let you know that this post contains affiliate links, which means if you purchase something after clicking a link, I may get a small commission – which is at absolutely no cost to you. If you enjoyed this article and are going to be searching for some of the things I mention anyway, I would love it if you could click through from the links above & thank you in advance! Read my full Disclosure here.
And a huge Thank You for reading the MakeTimeToSeeTheWorld travel blog.
The BEST Weekend Getaways & Day Trips from Melbourne
was last modified:
September 17th, 2019
by