Hi There! And welcome to my "Travel Photo Tuesday" Series! Thank you for stopping by!
Travel Photo Tuesday is a place to share some awesome shots from Instagram that have been shared with the hashtag #maketimetoseetheworld. Each week I feature a great  photo + story combination and at the end of the month I share 10 of the best snaps under the hashtag from that month. Sounds like fun, right?
So let's get started!
Have you ever scrolled through Instagram and thought, "man, I need to take that photo"? Well my Travel Photo Tuesday series is here to help! Each week I share an awesome photograph from a fellow travel blogger – and ask them to share  a little about the shot: where it was taken, why it was special and any hidden gems in the area that MakeTimeToSeeTheWorld readers should know about!
If you'd like to be featured on Travel Photo Tuesday, the instructions are at the bottom of the post. And if you want to get an idea of the photo's I like – check out previous featured posts HERE
TRAVEL PHOTO TUESDAY (EP.45)
Please join me in welcoming MakeTimeToSeeTheWorld's featured blogger: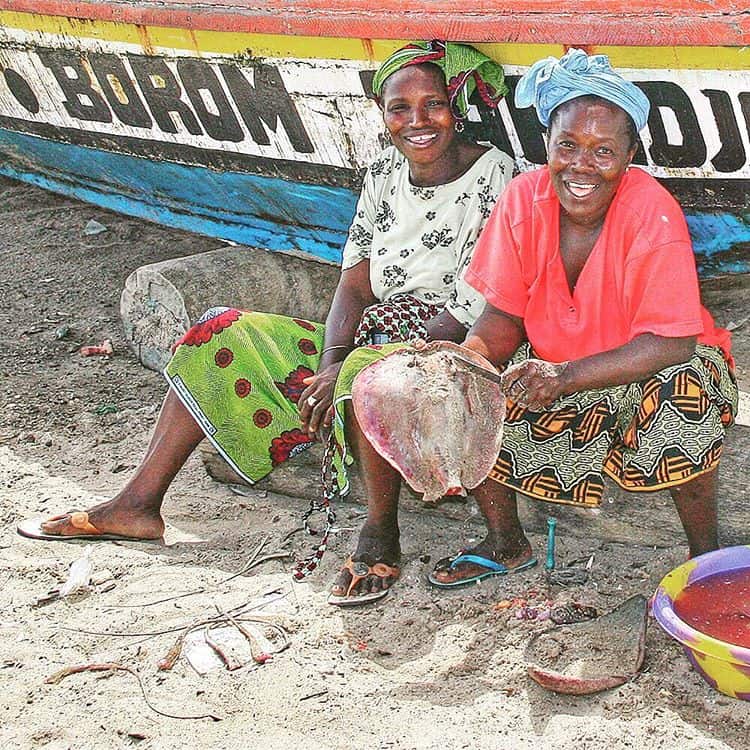 Location: Sanyang, Western Gambia

What Made it Great:
The Gambia is the smallest country in mainland Africa, being little more than a sliver of land that snakes along either shore of the River Gambia. Other than its coastline, where the river flows into the Atlantic Ocean, it is totally surrounded by Senegal. By the sea, beautiful palm fringed sandy beaches attract a trickle of tourists from Europe seeking winter sunshine. Known as the smiling coast of Africa, its people are amongst the friendliest you could hope to meet anywhere in the world, and, with English being widely spoken, it is particularly popular with British tourists.There's a great range of accommodation, from affordable guest houses to luxurious boutique hotels, as well as a number of fabulous eco resorts where you can discover the real Gambia.
Although animals such as elephants and giraffes are long since gone, hunted to extinction by the first European visitors over a century ago, The Gambia is still home to a wonderful variety of wildlife, including baboons, chimpanzees, hippos, crocodiles and, most notably, over 560 species of birds. My favourite way to enjoy the birdlife is by boat, either in a dugout canoe or a larger pirogue, while drifting through the mangrove swamps. But even a walk through a beachside hotel's garden is likely to give you the chance to see a myriad of birds, as well as the cheeky Green Vervet Monkeys which are often seen playing on the lawns. Another great spot for incidental wildlife watching is under a thatched cabana in Calypso – one of my favorite beachside restaurants – where you are likely to see kingfishers, as well as crocodiles in the adjacent creek.
Reputedly the best restaurant in The Gambia is, however, found at the clifftop Ngala Lodge, a wonderfully quirky boutique hotel with a restaurant offering international cuisine as well as spicy local dishes, such as chicken yassa or fish benachin. While in nearby Kololi, the largest tourist resort in The Gambia, you'll find a fabulous range of restaurants to suit any taste, with Italian, Mexican, Lebanese and Indian cuisines to choose from. However, if a week by the beach is not for you, check out Mandina Lodges. It is just an hour's drive inland from the coastal resorts, yet it really feels like another world, deep in the heart of Makasutu Forest on a tributary of the River Gambia. On arrival you are warned not to leave any toiletries in your open air bathroom, as a troop of baboons regularly invades the hotel grounds and will whisk away your shampoo or toothpaste out of curiosity if given half a chance.
I have visited this magical little country many times over the years and have collected many thousands of photographs, but this is one of my favorites. I was walking along the sand of Sanyang Beach, having grown a little restless after relaxing under a palm tree – I can rarely sit still for long. I could see rows of brightly painted fishing boats in the distance, and thought they'd make a good subject for my camera. Before I knew it, not only was I getting some great photos, but I found myself deep in conversation with the local ladies about what types of fish their husbands caught, how they prepared the fish, smoked the fish, and even how to cook the fish. I've no idea how long I was there chatting, laughing and snapping away with my camera, but it was an afternoon I'll never forget.
Love this shot? Love this story? You can follow more of Kathryn's adventures on her Boutique Travel Blog or if you're feeling social you can follow along on Instagram, Twitter and Facebook.
WANT TO GET INVOLVED?
Do you have an amazing travel photo that can transport you right back to the moment you took it – and take everyone else along for the ride? Follow the instructions below and you can be featured on MakeTimeToSeeTheWorld:
Follow my Instagram Account  or Twitter Account and tag your *best* travel photos with the hashtag #maketimetoseetheworld

If you think you have a stunning shot and a great story, email me the link to your instagram shot at maketimetoseetheworld(at)gmail(dot)com and I'll give you instructions to how to submit all your details to be featured in Travel Photo Tuesday
Keep your eye out for my monthly round up posts which will feature the top 10 photographs tagged with #maketimetoseetheworld each month. Psst. sign up to the newsletter below to make sure you don't miss it!

Happy Travels :-)

Travel Photo Tuesday (Ep.45)
was last modified:
January 8th, 2019
by