Welcome to my "Travel Photo Tuesday" feature. Its a place to share the best travel photo's from Instagram each week  that have been tagged with @maketimetoseetheworld.
If you have ever checked out my Instagram feed you will have noticed that I absolutely love travel photos. I have hundreds to share from years of traveling but I also see so many beautiful photographs from my followers which inspire wanderlust and showcase destinations I could only dream of.
I've decided to share my favorites with you as a feature here on the blog & across all social media platforms each Tuesday in the hope of inspiring you all to maketimetoseetheworld.
Want to get involved? Check out the instructions below.
Travel Photo Tuesday
This week's photo was taken in Dubrovnik, Croatia on my Europe trip in 2010. I love the contrast provided by the shadow inside the lookout point against the pretty terracotta rooftops. You can only imagine the soldiers that had stood in that spot before you, looking out over the city they were protecting.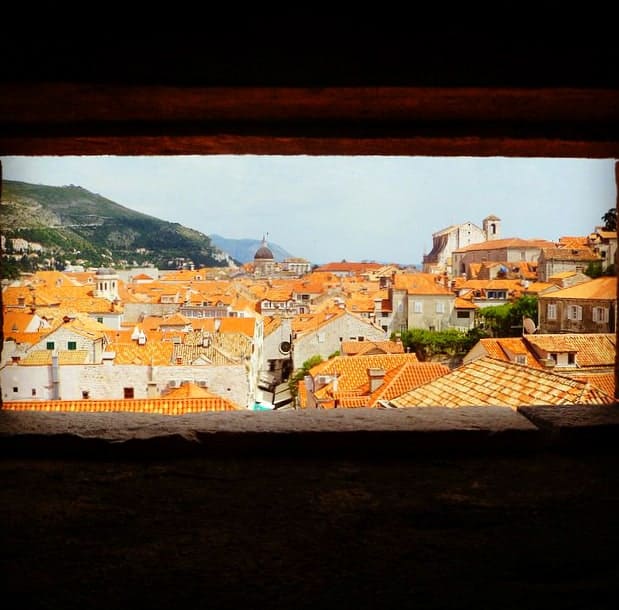 The view through a lookout in the old city walls of Dubrovnik: I loved the how the shadow of the enclosed space created a border, which for me symbolized the dark times where cities required such fortresses to be protected from the outside world and which contrasted beautifully with the vibrancy of the terracotta roofs. I like to think this splash of colour served as a reminder to the soldiers stationed on the wall, of the beauty and life they were protecting.
want to get Involved?
Do you have an amazing travel photo that can transport you right back to the moment you took it – and take everyone else along for the ride? Follow the instructions below and you can be featured on maketimetoseetheworld:
Follow my Instagram Account and tag your *best* travel photos with @maketimetoseetheworld and hashtag #travelphototuesday
Each Tuesday I will pick my favorite to feature here on the blog and promote across social media complete with details of your blog/twitter/instagram accounts
Grow your followers by spreading the wanderlust through beautiful photographs and inspiring everyone to maketimetoseetheworld.
Happy Travels 🙂