48 Hours Budapest Highlights Things Weekend Budapest travel guide

Budapest. The ultimate in a tale of two cities: made up of Buda and Pest they are separated by the Danube River to become two contrasting sides of the same coin. Buda is the hilly, historic side of town and home to the castle; Pest is flat and sprawling and home to many of Budapest's Highlights.  Each side offers something unique for visitors to Hungary's capital and largest city – and I'm here to give you a run-down of the highlights and my top things to do in 48 hours! Weekend Budapest Travel Guide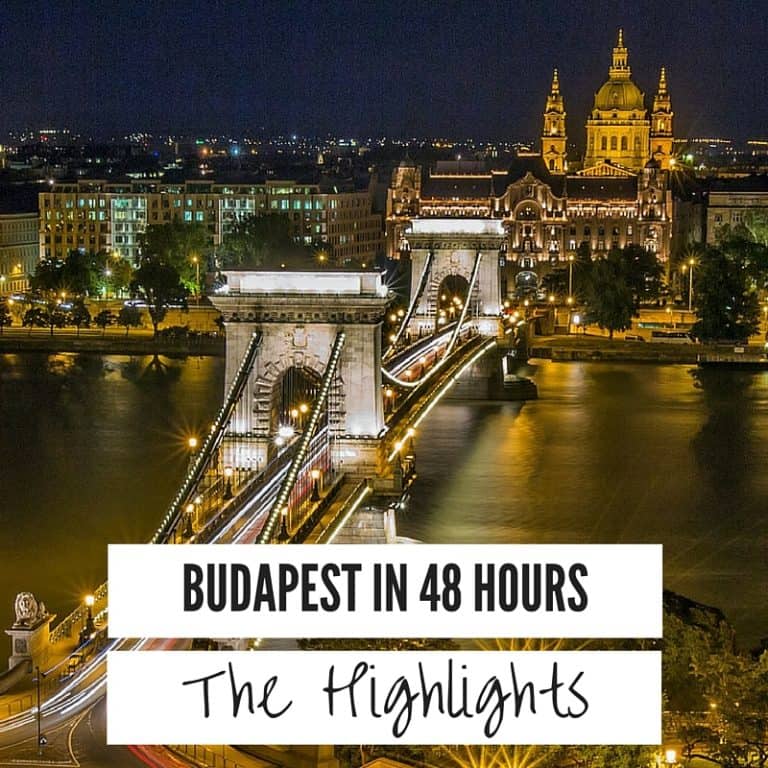 RELATED: This is the fifth stop on my 'Europe By Rail in 25 Days' Tour. Click the link to find out all about it!
Weekend Budapest
48 Hours in Budapest: Highlights & Things to Do
So you've got a weekend in Budapest and want to know what to hit – and what to miss. Well look no further. As a seasoned weekend traveler – and adept at packing a lot into a short space of time, let me take you on a whirlwind tour of my highlights of this amazing city.
RELATED: Want to read about other cities you can hit in 48 hours – and the other stops on this Eurotrip? Read my posts on Amsterdam, Berlin, Prague & Krakow to get you started!
1. Buda Castle
48 Hours Budapest Highlights Things To Do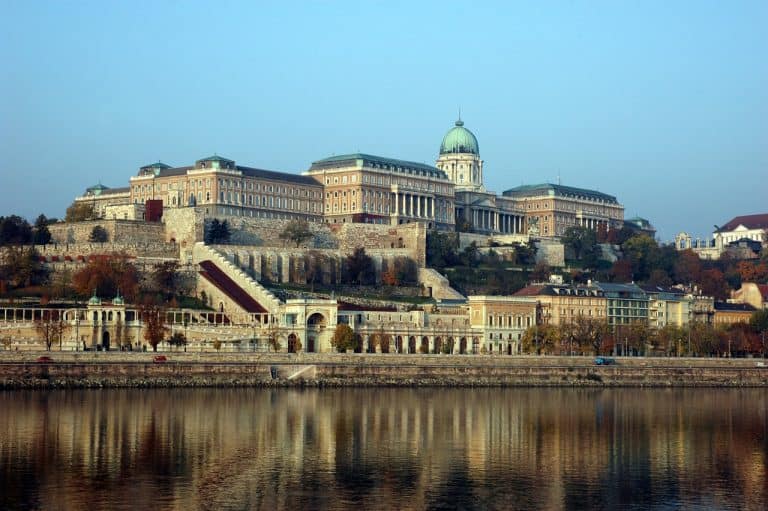 Dating back to the 12th Century, it is also known as the Royal Palace or the Royal Castle – and is a beautiful building sitting overlooking both the Parliament and the rest of the Pest side of the city. As well as offering panoramic views itself, it is also home to Fisherman's Bastion and boasts a funicular railway for those attempting to reach the castle from the Chain Bridge.
.
2. Liberty Statue & Liberty Bridge
Budapest travel guide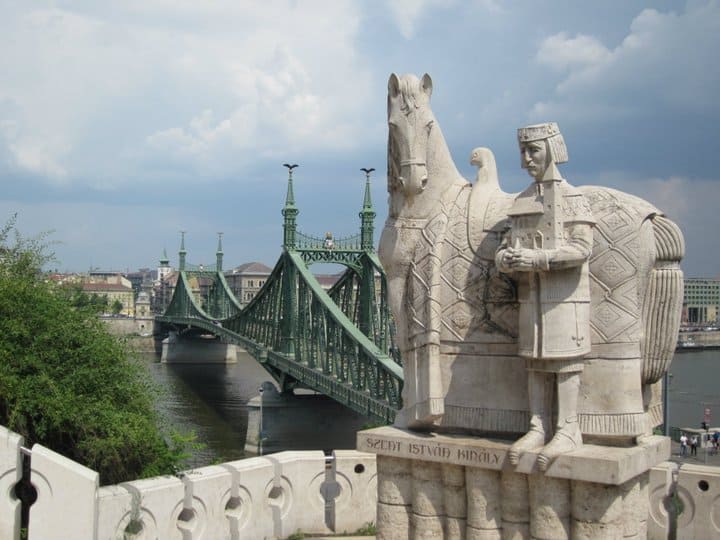 Just a short (but uphill climb) from Budapest Castle is the Liberty Monument (affectionately known as the 'Bottle Opener' by locals) and below that the Liberty Bridge – the third and shortest bridge in Budapest. We found these places by accident on our way to the castle and offer some unique photo opportunities up close.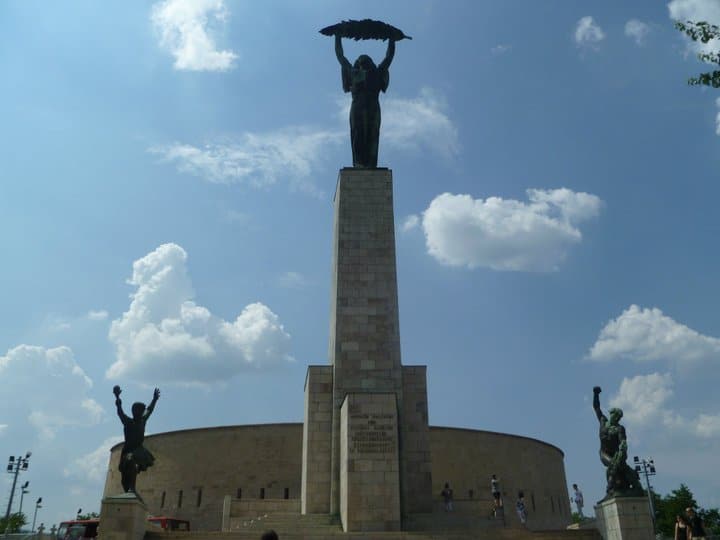 .
3. Fisherman's Bastion
budapest travel guide
48 Hours Budapest Highlights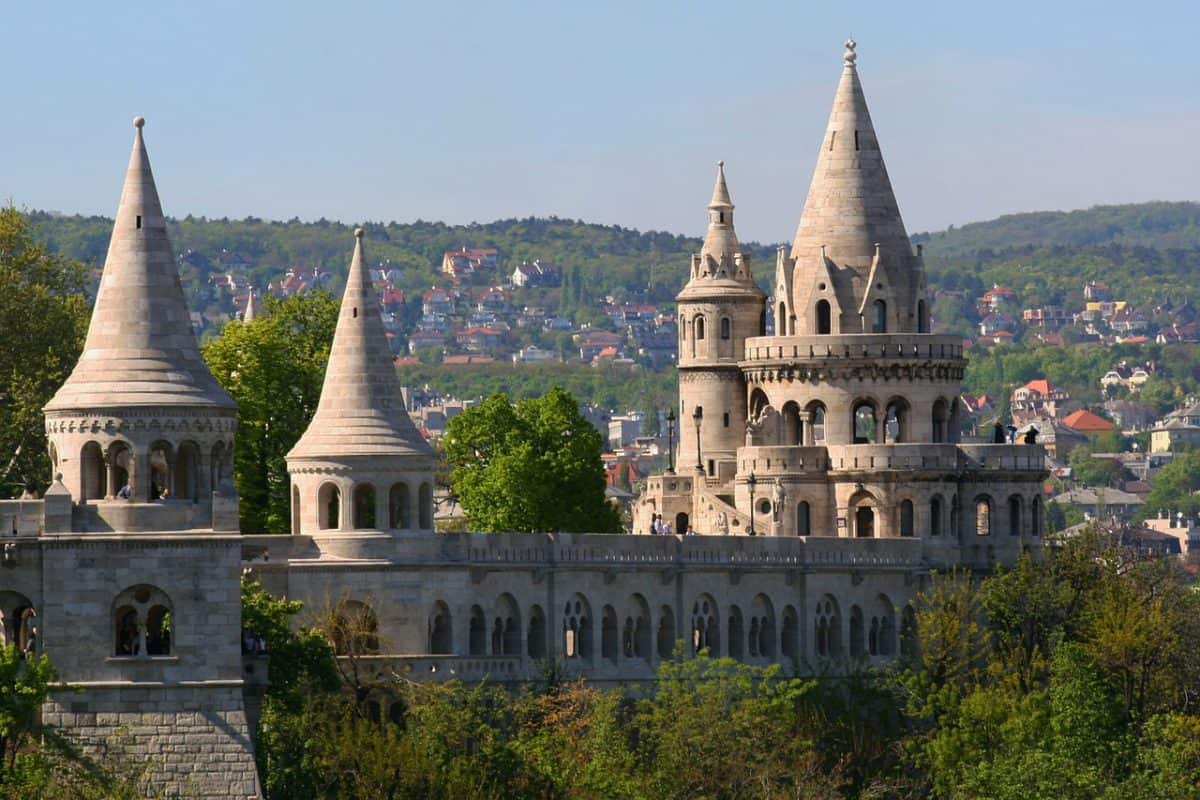 Situated on Castle Hill, Fisherman's Bastion is the perfect viewing place for panoramic shots of the city, and is framed by fairy tale lookout towers.
. Weekend Budapest

4. Chain Bridge
48 Hours Budapest Highlights Things To Do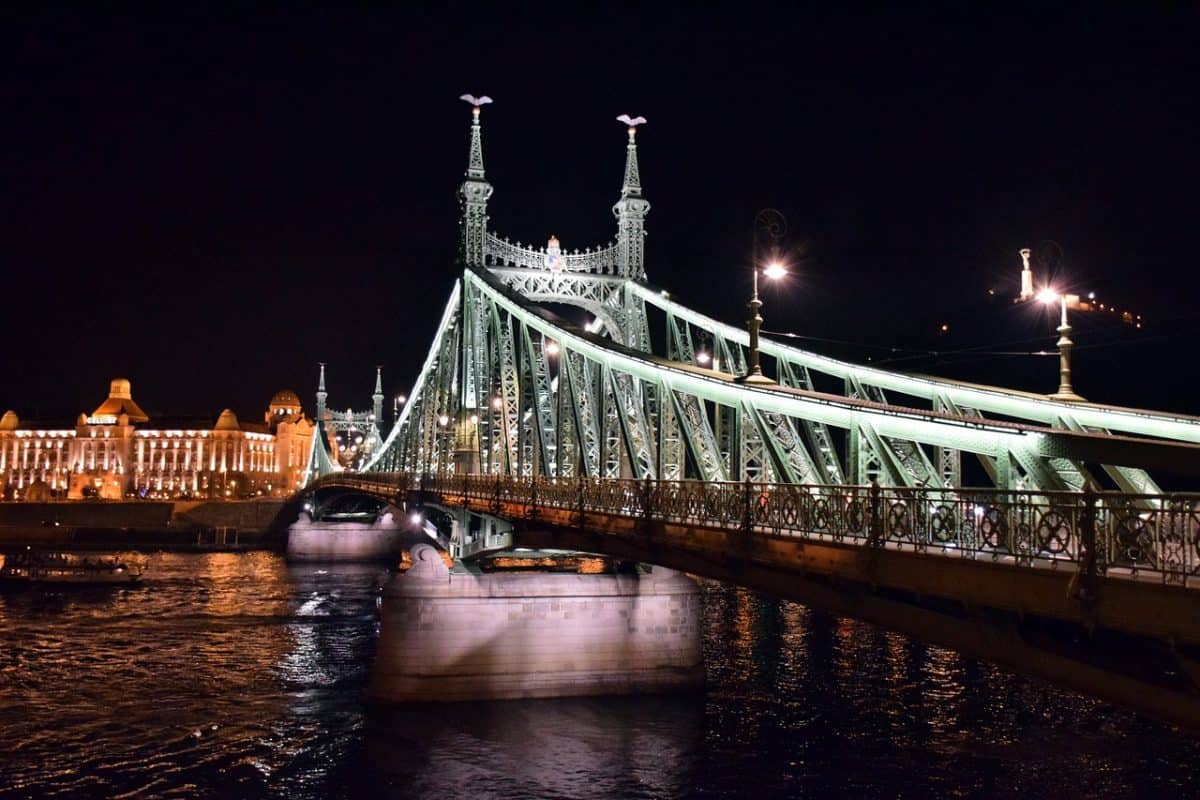 The main bridge that spans Buda and Pest, it is a Hungarian icon, and the first permanent bridge between the 2 cities. No visit to Budapest would be complete without walking across this bridge!
.
5. Hungarian Parliament Building
Weekend Budapest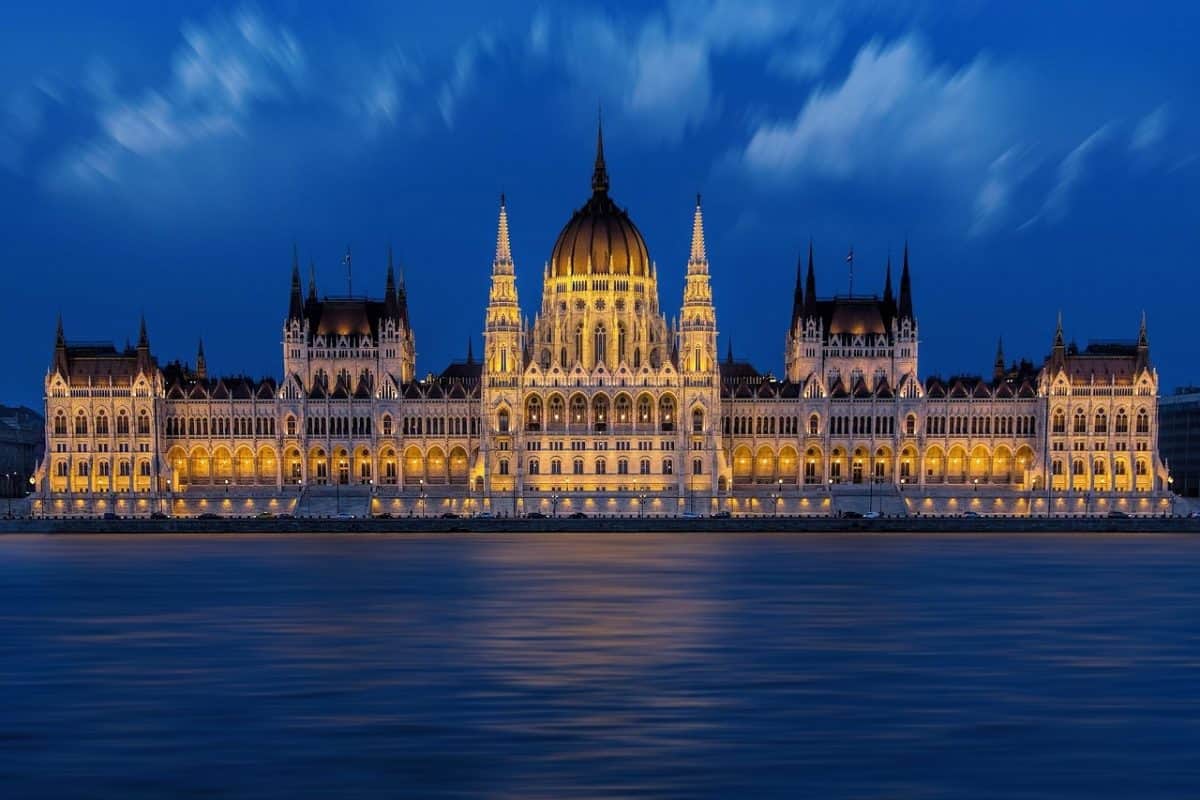 An absolutely stunning building, it is a perfect example of Neo-Gothic architecture – and possibly my favorite Parliament building in Europe. Make sure you come back at multiple times of the day – and from different angles – for shots in different light. Budapest travel guide
.
6. Shoes on the Danube
Budapest travel guide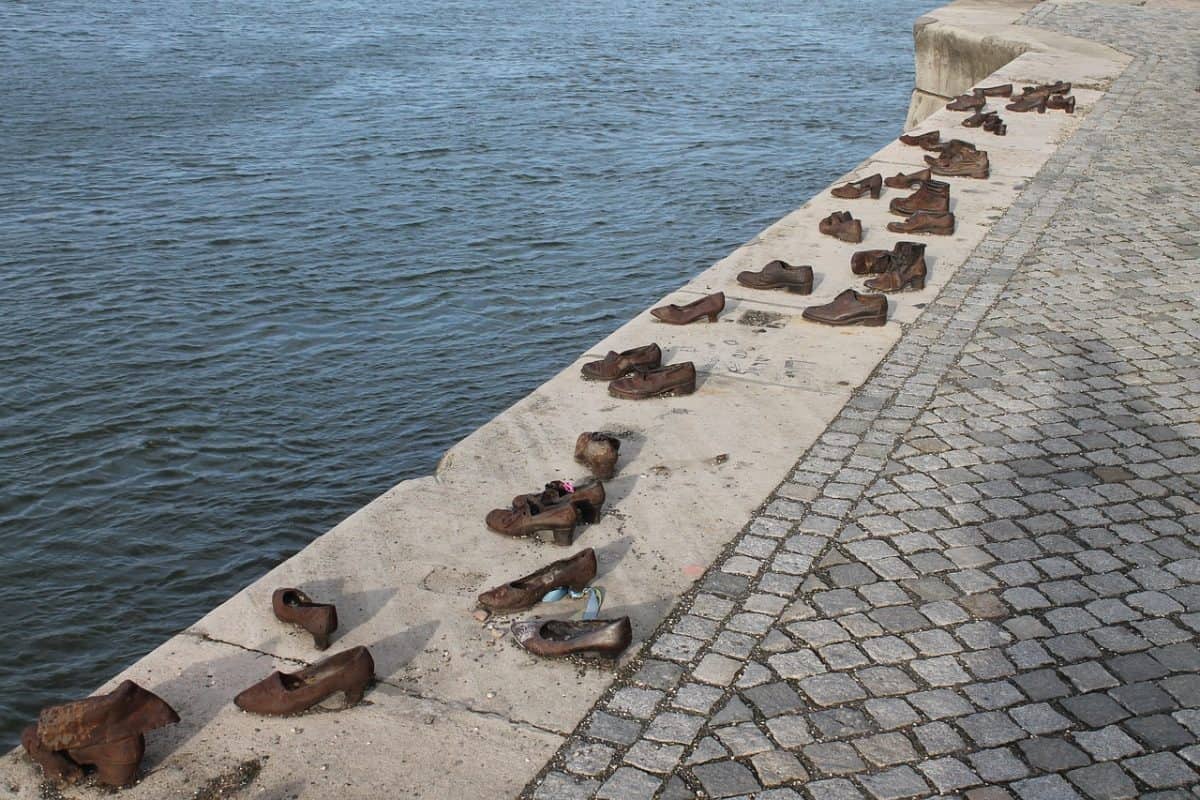 A memorial commemorating  the Jews murdered in Budapest during the Second World War. The memorial represent those who were forced to remove the shoes on the banks of the river, so that when they were shot their bodies fell into the Danube and we carried away by the tide. Conceived by film-maker Can Togay, it remains one of the most dramatic and moving memorials to the murdered Jews of Europe.
. Budapest travel guide

(In my humble opinion) the *BEST* Thermal Baths to visit in Budapest. It is the largest medicinal baths in Europe and with 15 indoor baths and 3 large outdoor pools, you'll be spoilt for choice as you hop form one perfectly heated pool to the next. For the outdoor pools, the temperature is 30 degrees in summer and 34 in winter. Just Perfect! (If you don't mind braving the cold to get to them!) There are other thermal baths in Budapest,  but we preferenced this one, not only for it's iconic status, but also because there are no restrictions on male/female only bathing. – which is something to bear in mind if going to smaller or less known public baths.
.
8. Hosok Tere / Hero's Square
Weekend Budapest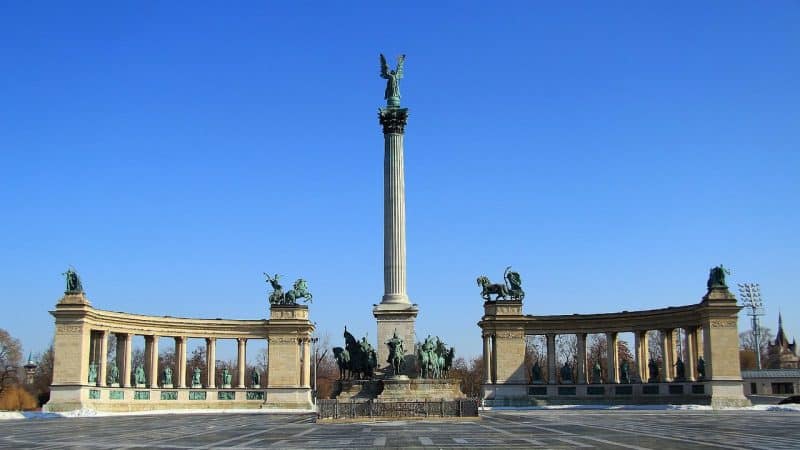 The largest square in Budapest, it was laid out in 1896 on the 100th anniversary of Hungary and has several statues within the structure.
*TIP* If you can visit the square in both daylight and at night, you will get 2 stunning sets of photographs *TIP*  Weekend Budapest Budapest travel guide

.
9. Vajdahunyad Castle 48 Hours Budapest Highlights Things To Do Budapest travel guide

Located in City Park, only minutes from both the Szechenyi Baths and Hero's Square, Vajdahunyad Castle is a romantic, fairy-tale-style castle whose grounds have exhibits celebrating architectural evolution. Or so the website says. What we found were fantastically whimsical structures immersed in the lake and all open to varying interpretation! A great photo opportunity for the weird and wonderful! Budapest travel guide
10. State Opera House 48 Hours Budapest Highlights Things To Do Weekend Budapest

A neo-Renessaince  Opera House located in the center of Pest, it is an architecturally stunning building and well worth a quick stop. Budapest travel guide
And a little further away: *Bonus*
Weekend Budapest
11. Memento Park
48 Hours Budapest Highlights Things To Do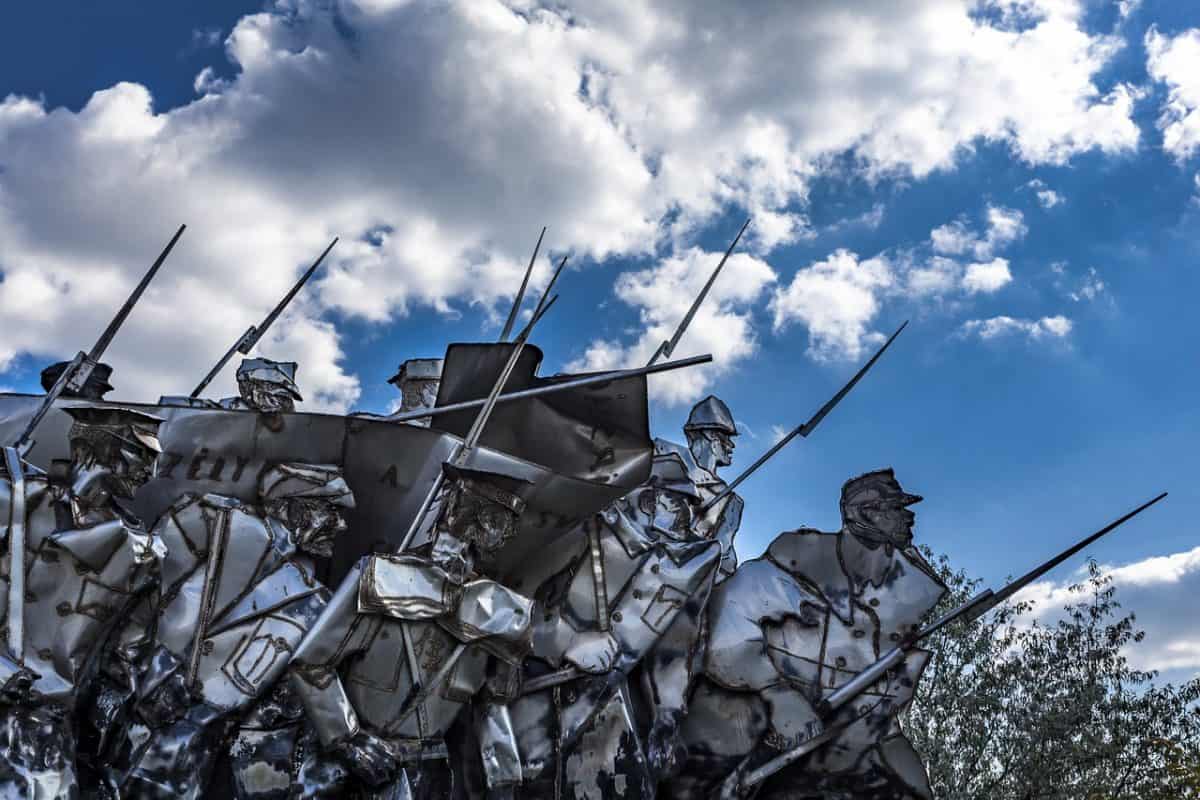 Kooky and a little strange, Memento Park is a an open air museum dedicated to statues and sculpted plaques from Hungary's Communist period. There are statues of Lenin, Marx, and Engels, as well as several Hungarian Communist leaders. It is s a unique photograph opportunity if you have some extra time to get out of the city to go take a look! Budapest travel guide
So there you have it – my top picks and highlights for 48 hours in Budapest! Let me know if I have included your favorite spots – and let me know if there are any that I've missed!
And if my Top 10 are only scratching the surface for you – head on over to the Crazy Tourist's Top 25 Things to Do in Budapest!
Oh, and don't forget, if you liked this post please click the pin button in the share bar & add to your favorite Pinterest Boards – I would really appreciate it 🙂
---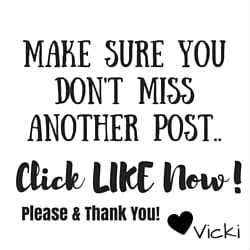 ---